Beefy soup with vegetables and pasta or couscous is always a big hit
Soups and stews are the best comfort food, especially when you're healing and feeling a little under the weather. They bring even more comfort when school has been cancelled for the kids and we're braving a storm.
Beefy soup with vegetables and pasta or couscous is always a big hit when served with freshly baked focaccia or warm buttered dinner rolls.
This easy-to-make soup can simmer on the stovetop and be made with cheaper cuts for more affordable rainy weather comfort.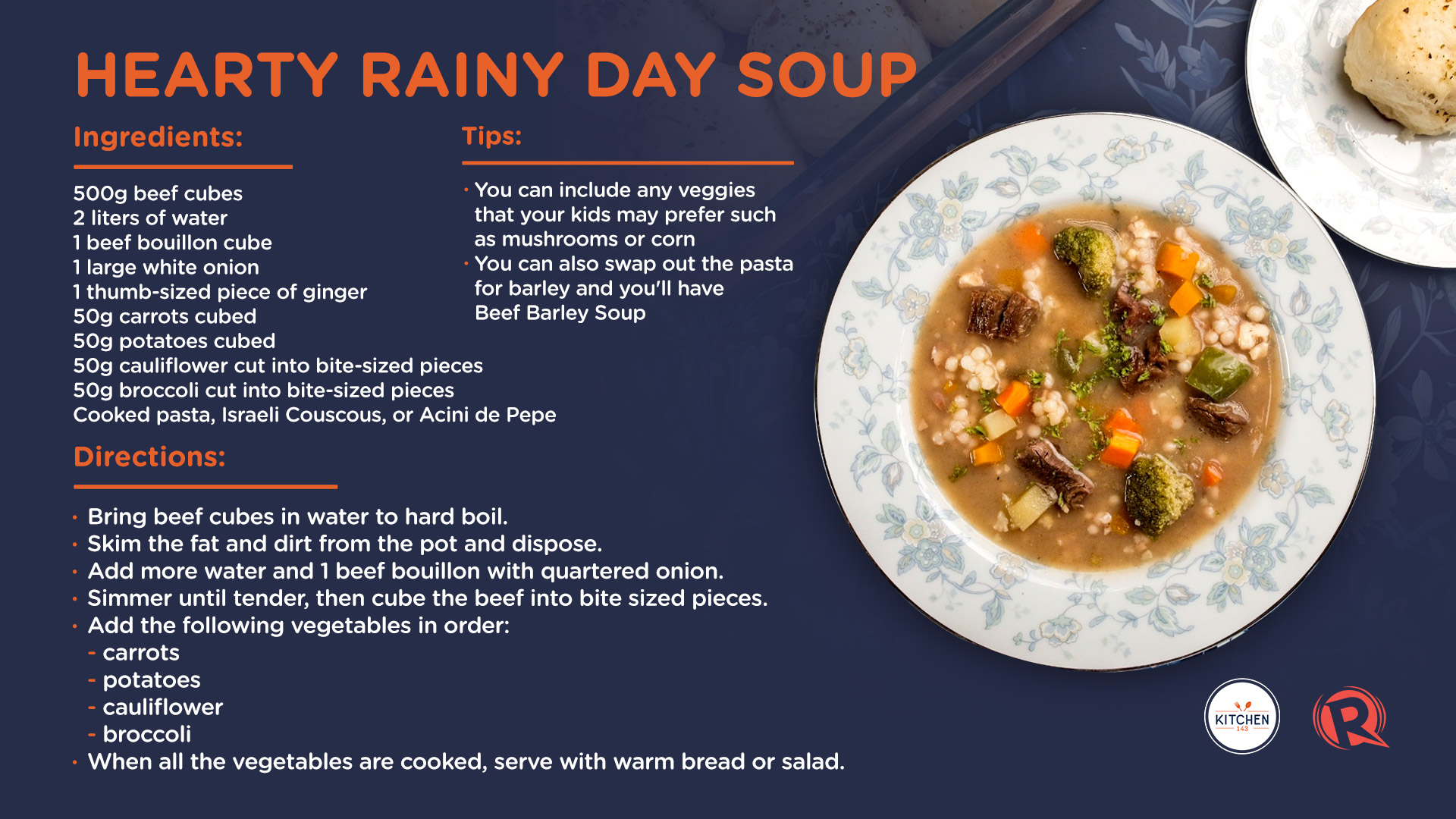 Ingredients
500 grams beef cubes
2 liters of water
1 beef bouillon cube
1 large white onion
1 thumb-sized piece of ginger
50 grams carrots cubed
50 grams potatoes cubed
50 grams cauliflower cut into bite sized pieces
50 grams broccoli cut into bite sized pieces
Cooked pasta, Israeli couscous, or acini de pepe
Directions
Bring beef cubes in water to hard boil.
Skim the fat and dirt from the pot and dispose.
Add more water and 1 beef bouillon with quartered onion.
Simmer until tender, then cube the beef into bite sized pieces.
Add vegetables according to how long they take to cook – so carrots first, then potatoes, and cauliflower and broccoli.
When all the vegetables are cooked, serve with warm bread or a salad.
TIPS
You can include any veggies that your kids like for this one – try mushrooms and corn or zucchini and kalabasa.
You can also swap out the pasta for barley and you have beef barley soup.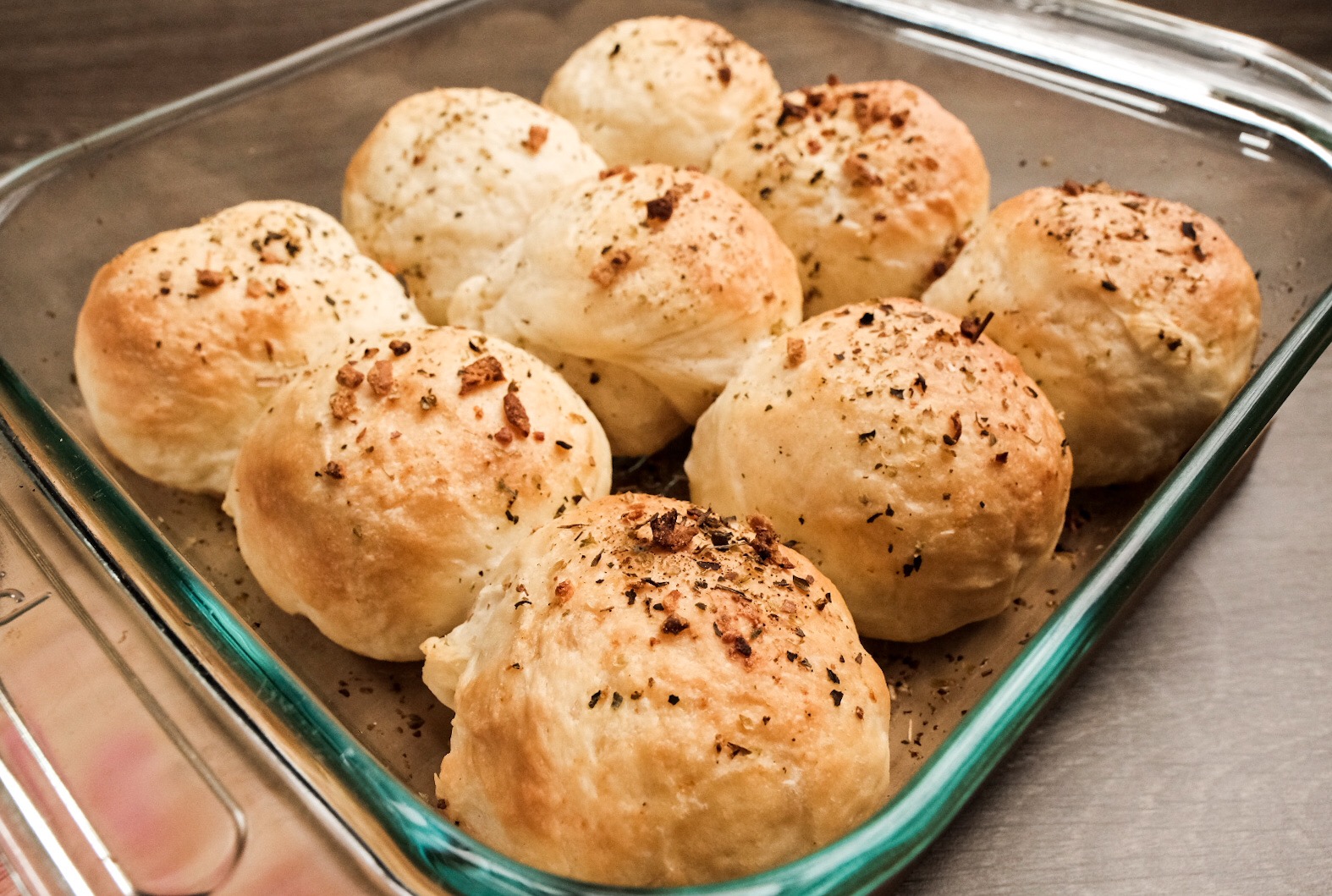 Working from home can mean that you also brown your meat and then throw it in the crockpot. Be sure to save your veggies and put them in just a short while before serving so they still maintain their integrity in the soup and don't turn to mush.
This soup is perfect for a rainy day, and great for both lunch and dinner. Pairing it with freshly baked garlic dinner rolls is all my kiddos need on a stormy night. You can find the recipe for the dinner rolls here. – Rappler.com