If you wanna help a friend feed themselves or their family, Meal Train might just be the trick!
When one is in need, we can all come forward and help. If there's one thing we've learned through the last year and a half of living through a pandemic, it is that we can come together as a community. I believe it's in our nature. I have always thought of people as innately good, wanting to serve, wanting to help. I won't get into the particulars of why people do what we do, and admittedly, I know that it makes me feel good to help.
To know that I can make something with my hands to nourish another, or say a prayer for someone who needs it, or to even still bring a smile to one of my Buddy's faces because I provided an opportunity for them to make a friend.
Everyone wants to help
Just this last week, I was devastated with news that another friend of mine and her family were affected by the virus in a way where everyone tested positive.
Even my toddler godchild was exhibiting symptoms, and their long-time helper developed pneumonia early on. As I worried for my bestie, and wracked my brain as to how I could help, I recalled a conversation I had with my sister when my niece (my first godchild) was recovering from IIH, living by herself, and could not leave her apartment, because she lost her eyesight.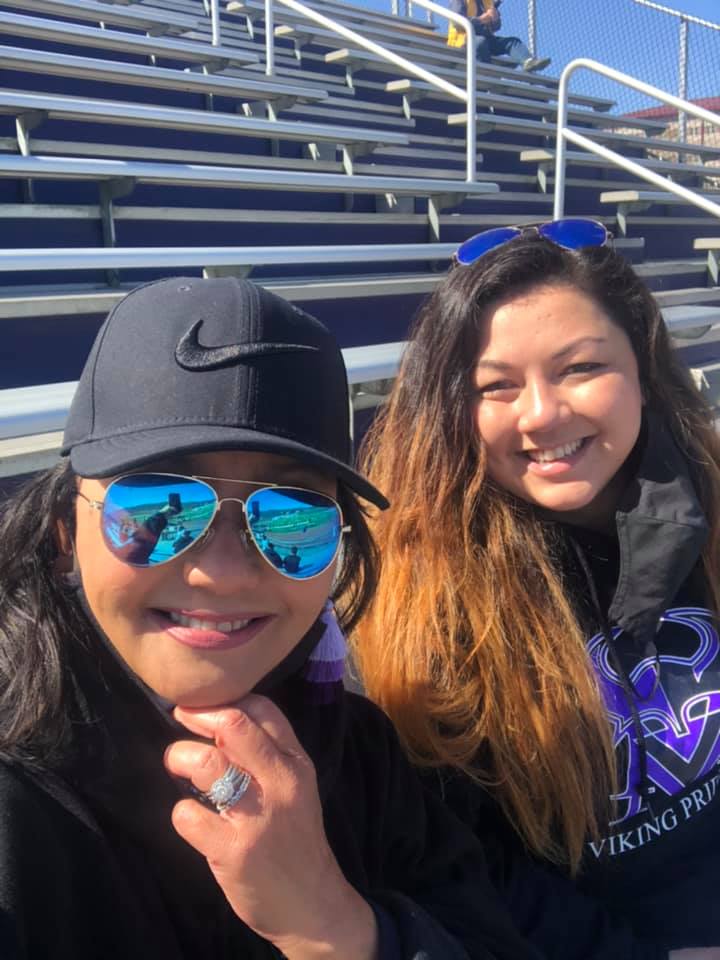 They kept on thanking everyone on Facebook for the "Meal Train." When I asked what this was, they said that friends and co-teachers were sending food, because my niece, Jessica, couldn't leave the house. I thought that this was such a wonderful idea, and a great way to give the opportunity to others who would like to help my friend in this situation.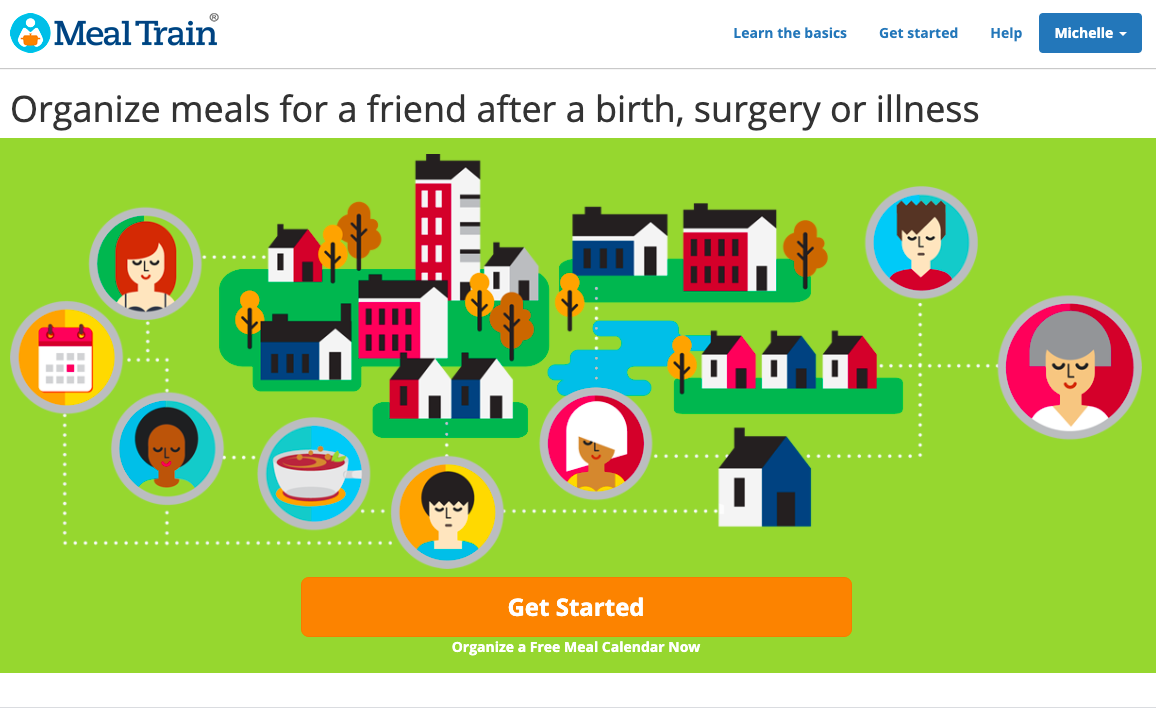 Easier said than done
Preparing a meal for the family is not an easy feat. There is menu planning, recycling leftovers, timing everything to bring to the table, and then of course, there is clean up and dish duty to do afterwards. This doesn't even factor in the challenge of fighting a deadly virus, giving birth, or mourning the loss of a loved one.
It is exactly during these times in our lives when we need help with the most basic of responsibility of feeding our families.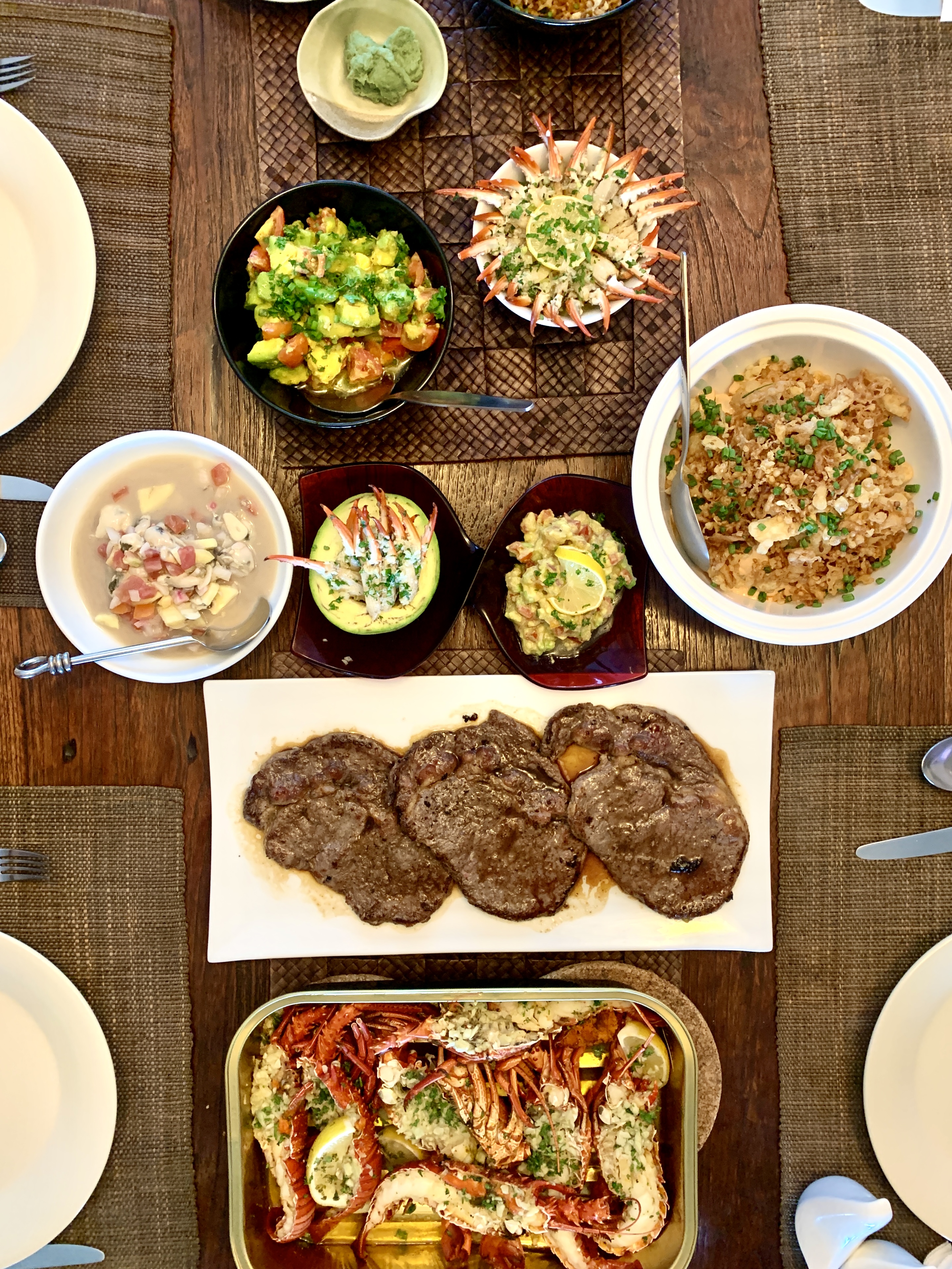 How does meal train work?
I had no idea how to go about planning a meal train when I asked my bestie if I could organize one for her. Of course, I turned to Mr. Google and was able to find a bunch of resources that made it super easy to start the process of corralling all of our momma friends and their helpful energy.
I found a website that was free with options to upgrade, send gift certificates, offer childcare, and even plan potlucks. The website is US based, so the gift certificates would not apply here in the Philippines, BUT all the other features translate well for busy mommas who manage the households like us.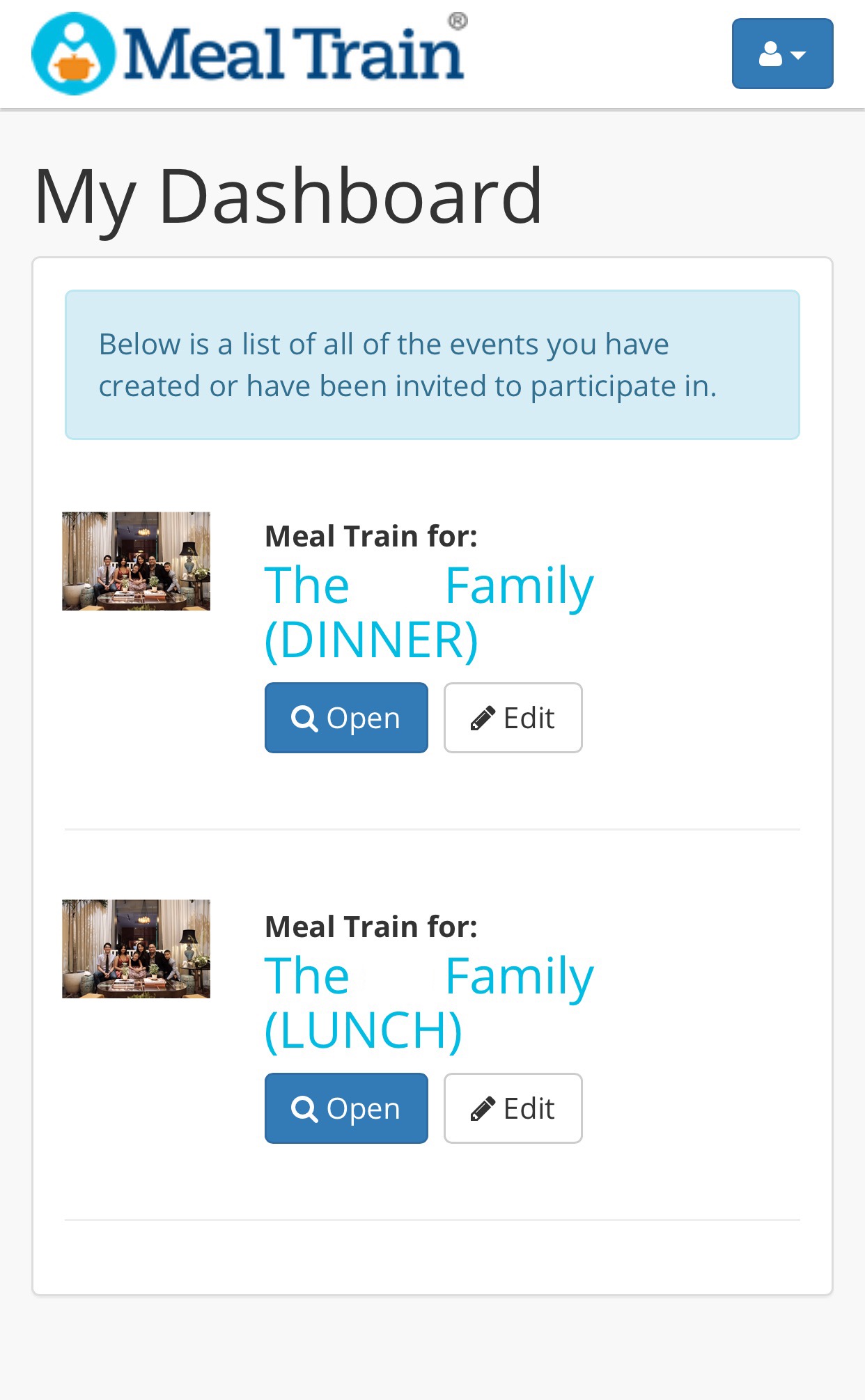 Making magic happen
Planning a meal train is pretty simple. If you are the one cooking and preparing your meals at home (which we are all at home again, due to the surge in cases) then you also know that if you are roasting one chicken, it takes minimal effort to prepare a second chicken for another family.
So while you enjoy your meal in the safety of your own home, you can send another meal to a family who needs a little help. You can opt to prepare something for your own kitchen, or you can send something from a nearby restaurant. The family in need receives a nutritious hot meal, and everyone eats well.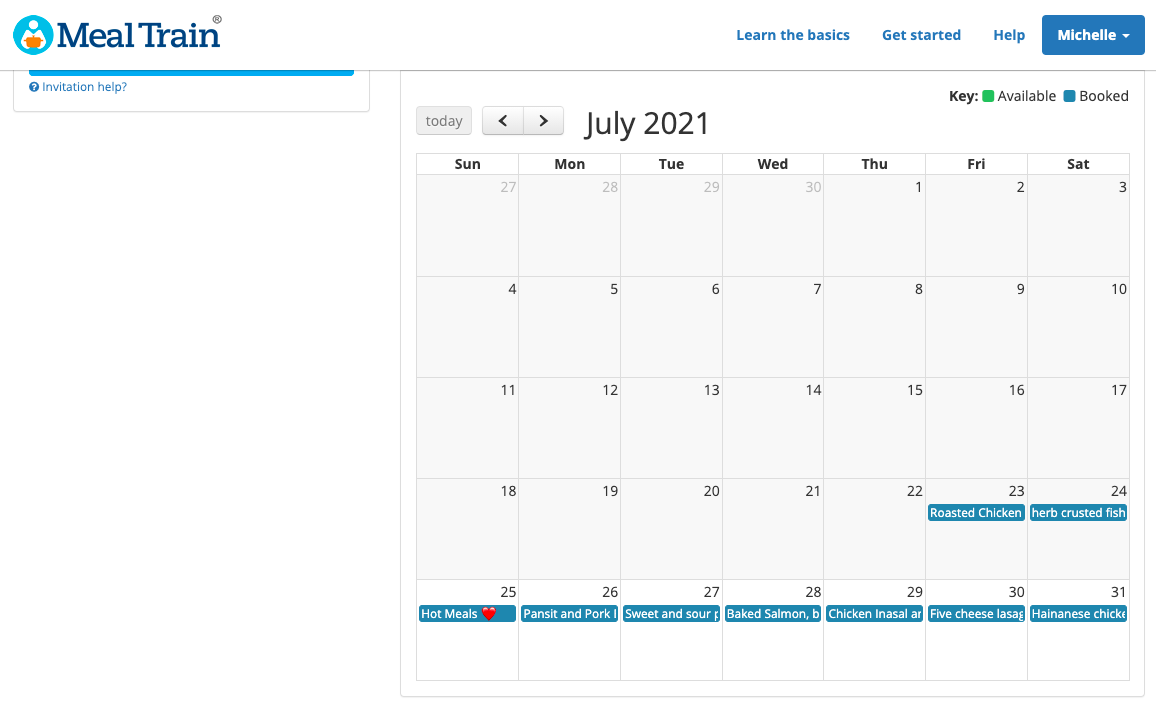 Using the website, you can reserve your day and with the instructions and guidelines set forth by the page organizer, send over a meal that you prepare in your own kitchen or one from a nearby restaurant or caterer that you organize and arrange for the recipient. 
The recipient can even share what was sent by posting updates for the meal train participants to see that their meal contribution arrived safely, was appreciated, and enjoyed.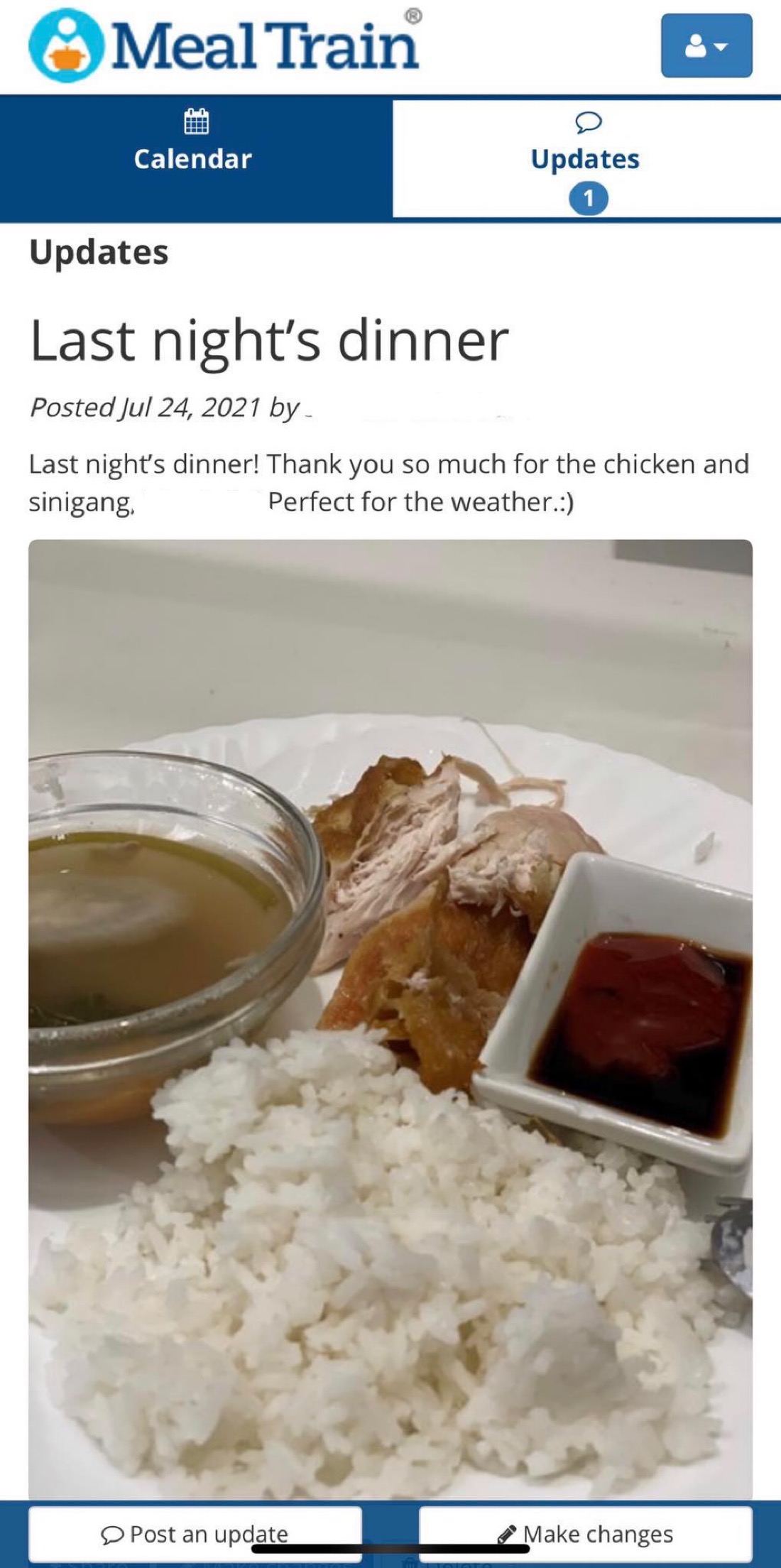 Mommas tend to build community when we are together anyway. We share information – where to get things on sale, how to treat fevers naturally, and what grocery store has a favorite item on sale. Through this experience, I found a website that offered an amazing way for us to come together to help one of our friends get through a rough time. It took minimal effort on my part to just send messages and links out to my contacts, and to people whom I knew would be on board with lending a helping hand.
Tips for planning a Meal Train
Give as much information, including delivery pins, allergies, and preferences.
Specify a time of delivery and coordinate with the recipient to set up ways to accept the deliveries as they arrive.
Be sure to use containers that the recipient does not have to worry about returning
Include drinks, dessert, or even napkins and dish soap for the recipient if they cannot leave the house to run errands.
Think about the dishes you send so that if there are leftovers, they can be reheated or frozen.
Sending frozen, ready to heat meals, is also a great option.
You don't have to slave over the stove! If you would rather send from the recipient's favorite restaurant, you can do that too.
And if you are sending something to someone who is under the weather or needs soup to further healing, check out this recipe that Gelli and I make whenever anyone in our house has the sniffles.
For more information on Meal Train, check out their website, Facebook, or Twitter. – Rappler.com