The best bowl of rice is always the one within reach, and thanks to delivery services, there's always one nearby
Is there anything more comforting than eating a bowl of rice? Seriously consider that question. Piping hot rice topped with all your favorite things: cubes of steak, runny egg yolks, crunchy bits of garlic – it can be anything you want, really.
Imagine the oils and juices from the meat dripping down to the nano spaces between each fluffy white grain. The beauty of a bowl of rice is that it can easily shuttle between convenient and fuss-free to complex and sophisticated – and no matter where your bowl is in that spectrum, it will always make you feel good.

The best bowl of rice is always the one within reach, and thanks to delivery services, there's always one nearby.
We rounded up some of the best rice bowls available online that will sate your every craving.
Ginza Gyu
Instagram: @ginzagyuph
The ever-prolific Kevin Villarica (one-third of the wunderkinds behind Hapag MNL) has so many mouthwatering offerings in Ginza Gyu that one would be hard-pressed to choose a favorite. Though beef bowls are the specialty, one must find time and stomach space to try the Grilled Salmon, which is glazed in dashi mirin, and complemented with a mushroom fried rice that's light enough to pair well with the fish but distinct enough to be enjoyed on its own. The proverbial cherry on top is the tamago, with a creamy egg yolk that's highlighted by a hint of nori.

Not a seafood fan? Go for a crowd-pleaser. The Brown Butter Tenderloin is beautifully succulent, with a bold flavor from the garlic chips to highlight the taste of quality premium beef. The tamago is kept classic—marinated in soy sauce—and exceptional with the Wagyu steak rice. That's one of the best parts about Ginza Gyu. A rice bowl may seem like an easy hack, but Villarica and his team leave no stone unturned and every little element plays a very strong part.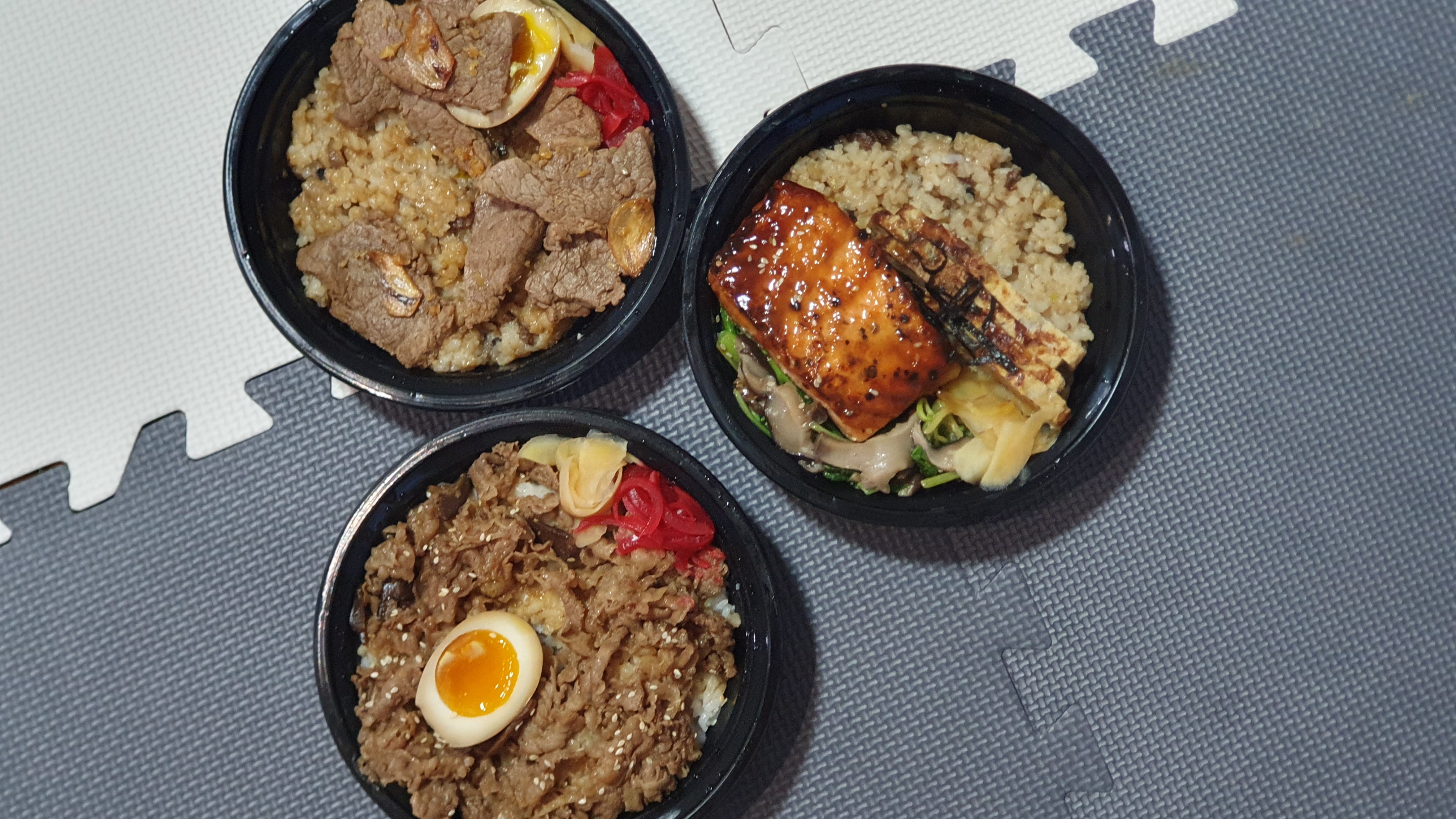 Byrd Tubs
Instagram @byrdtubs
What started out as a Tuesday Hainanese chicken delivery service spawned a cottage chicken empire on Instagram. Mind you, Byrd Tubs is still available only weekly, but that means you get to have six days to really get your craving on. As cliched as it sounds, it's very much worth it. The pioneering Hainanese chicken is still there (ready to eat with a soy glaze, ginger garlic sauce, and chili), but the menu is now an entire flock of soy chicken, butter chicken, and chicken inasal. The latter is an easy favorite. One tub includes four chicken quarters, each smoky and juicy and downright good—thanks to a painstaking level of seasoning and grilling. Completing the picture are tanglad chili and annatto rice. It's all very simple, but done absolutely flawlessly.

Recently, Byrd Tubs has also begun featuring chef collaborations, like a Vietnamese Grilled Pokpok Chicken with Chef Francis Lim and Char Siu Chicken with Chef Decker Gokioco.
Just like the rest of the menu, these babies sell out fast, so make sure to get your orders in as early as possible.
Mister Dandan Asian Eatery
Instagram @misterdan.dan
The premise of this Patrick Go establishment is simple: duck, gorgeous, glistening, golden-brown duck in a nest of rice inside a brown box. That seems like an understatement, so let us try again.

There aren't many dishes at Mister Dandan Asian Eatery. In fact, the last time we checked, there were only two, and it's still the original duck rice that has us absolutely hooked. A slab of boneless duck breast (Go uses local duck from Guillermo Farms) is cooked twice—braised then grilled with scallions and garlic and ginger and rendered in its own fat. The rice is Hainanese style, but using duck instead of chicken. The same ducky goodness is used in a sauce that's great for those who require more punch in their meal (trust us, the dish stands without it). As if to counter all the heft of the dish, the box is speckled with brighter accoutrements like cucumber, radish, cilantro, and the chef's homemade kimchi.

Each pack is said to be good for two or three, but that's pretty much, well, a lie. Despite the richness of duck, one person can finish a box easily.
Nav Thai
Instagram @nav.thai
Remember Nav, the little Thai place that could? The pandemic has left it a shadow of its former self, but it's slowly coming back with a vengeance. Sort of.
Available in its sibling restaurant Tipple Café, Chef Francis Lim is combining the best of his two restaurants with his Thai fried rice and Katipunan Fried Chicken. In case you need an introduction, the aptly named KFC is an oversized piece of boneless chicken brined and fried to precision. Instead of the usual honey and mash, its earthy flavors are brought out by the fried rice made with fish and soy sauces. To make the two components mesh even better, the chicken comes with homemade sweet chili sauce while the rice is brightened by a nice lime sauce.
Sambar
Instagram @sambarph
Chefs Nicco Santos and Quenee Vilar are known to be aces at making intricately composed dishes and the rice plates at Sambar are no exception. During the pandemic, the former Hey Handsome chefs opened Sambar, coined from the condiment sambal and zam or "earth," as a means to be productive amid the limitations of the quarantine.
The specialty is nasi lemak, Malaysia's national dish, which is comprised of fragrant coconut rice and pandan leaf as well as peanuts, fried anchovies, cucumber, egg, and, of course, sambal. Sambar, which started in Santos' home kitchen, started with crispy curried chicken and expanded to include curry kap and Thai-style steeped chicken rice. Sambar has also created a line called "Prawnstars," wherein the main protein is dressed in homemade toasted trassi (prawn paste).
Chow Chew
Instagram @eatschowchew
If you're a fan of the rice dishes at Japanese joint Ohayo, then you'll automatically love everything on offer at Chow Chew. Chef Jorge Mendez essentially takes your favorite protein and creates picture-perfect rice bowls with them. Where do we begin? There's juicy skewered tenderloin with charred leeks, garlic, and sticky Japanese rice. What makes it really stand out is the extra bits of tendon in every bite. There's the Crazy Crab Fried Rice with jumbo slices of jumbo crab cooked in classic butter and garlic; it comes with strips of omelet, green onions, pickled kyuri, and garlic chips. It's unfair to call it just fried rice because this smorgasbord of a bowl doesn't hold back.

Other flavors include chicken mantequilla (with creole arroz), Balinese pork belly (with nasi goreng), and prawn hayashi (with wok pepper rice). We have to commend Mendez. It's easy to just stick with rice and toppings, but this seasoned chef knows to complement a different way of cooking rice for each dish.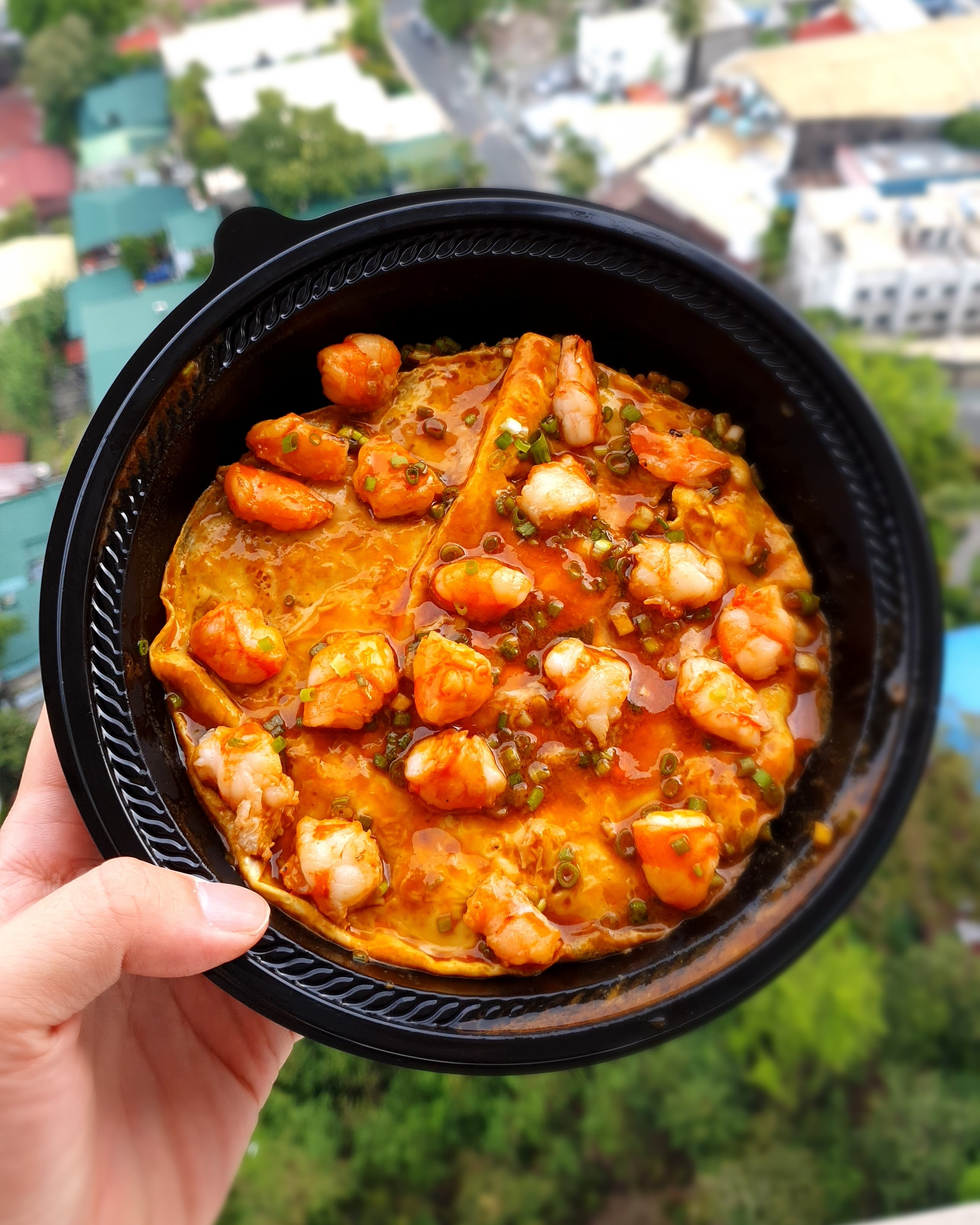 The Food Trip
Instagram @thefoodtrip.mnl
This food trip will stop you in your tracks, or, rather, your heart. Of the three items available, the bone marrow, oxtail, eggs, and rice stands out. Picture this: two slabs of roasted bone marrow, a row of creamy eggs, and six pieces of beautiful braised oxtail.
To counter the sinfulness of the toppings, the white rice is flavored with shiitake mushrooms and leeks. On the side, for an extra dose of brightness are pickled red onions and radish. – Rappler.com