These tasty options are a lifesaver for vegans or the lactose-intolerant looking for their dose of cheese
Whether you're lactose-intolerant, vegan, or just giving your body a break from dairy and additives, dairy-free cheese is a good option for those looking for a less guilty way to snack and cook, without sacrificing much of its savory flavor.
Dairy-free cheeses get its creamy texture from cashew nuts usually used as its base and its flavor from nutritional yeast, herbs, powders, and spices.
They're not exactly built like dairy cheese, but their complex flavors and varying textures make them a must-try addition to other plant-based pasta dishes, sandwiches, casseroles, and many more recipes. They're great with toast or crackers, too!
Vegans and non-vegans alike should give these cheeses a try, so here are a few local brands to check out that serve different homemade kinds, without any dairy.
The Good Neighbor
Home kitchen The Good Neighbor makes a tangy, savory, and 100% vegan cream cheese – the soy and cashew-based Cream Come True (P250), versatile enough to be enjoyed as a dip with bread or crackers.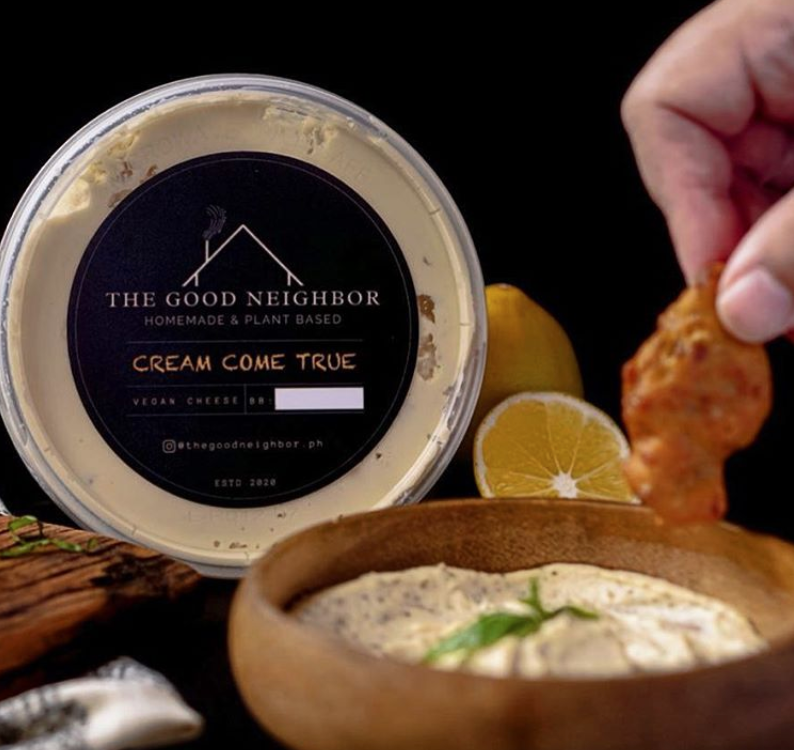 Their version of a nacho cheese dip, the Nacho Average Cheese (P250), is also almost similar to its non-vegan counterpart, best when heated in the microwave for that melted consistency, perfect with nacho chips or even on pasta! It's made from cashews, nutritional yeast, and spices.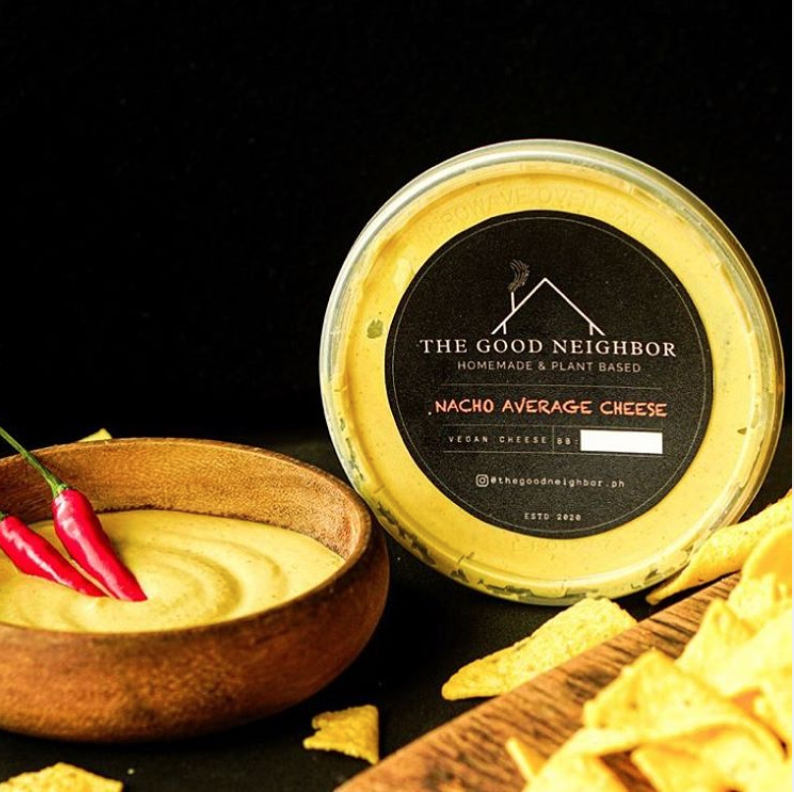 The Good Neighbor also sells plant-based powder seasonings, such as ranch, elote, chilimansour, and mushroom, that can be added to any dish or even to your cheese for extra flavor.
To order, you can message The Good Neighbor on Instagram.
Very Deli
Vegan business Very Deli has a wide variety of dairy-free flavors, starting with their simple, multi-purpose, and cashew-based quickmelt cheese (P199). Just heat it in the microwave, on the stove, or in the oven toaster over bread, baked macaroni, pizza crust, or a veggie casserole until deliciously melty!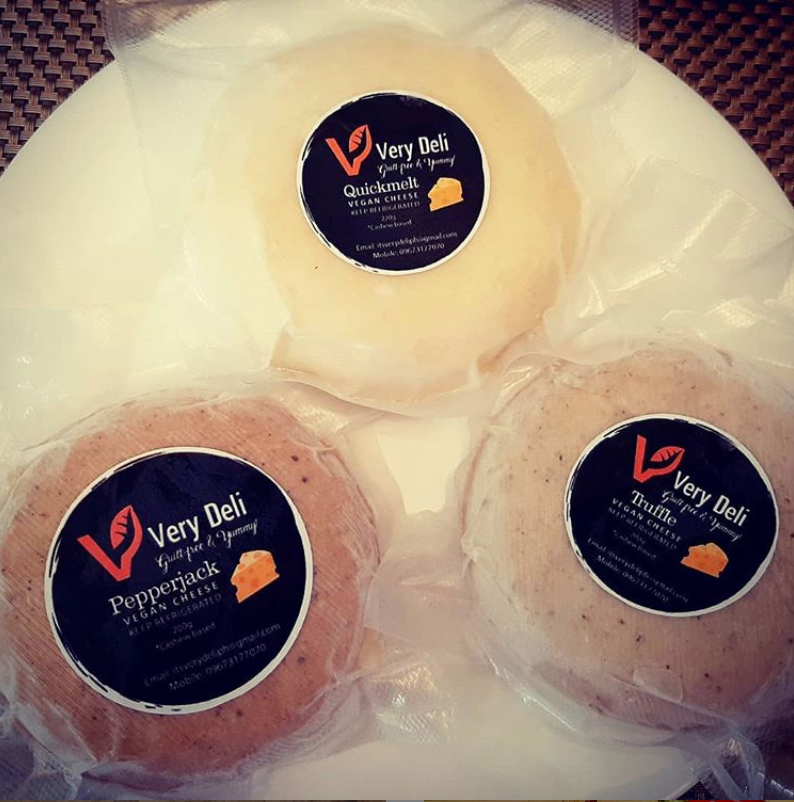 Very Deli's other firm cheeses (which easily turn soft in heat) include their fragrant truffle (P250), tasty garlic & herb (P209), and the sweet, tangy, but spice-ful pepper jack (P209), made with red bell peppers and ground peppercorns. They also offer a nut-free cheese (P189), made with nutritional yeast.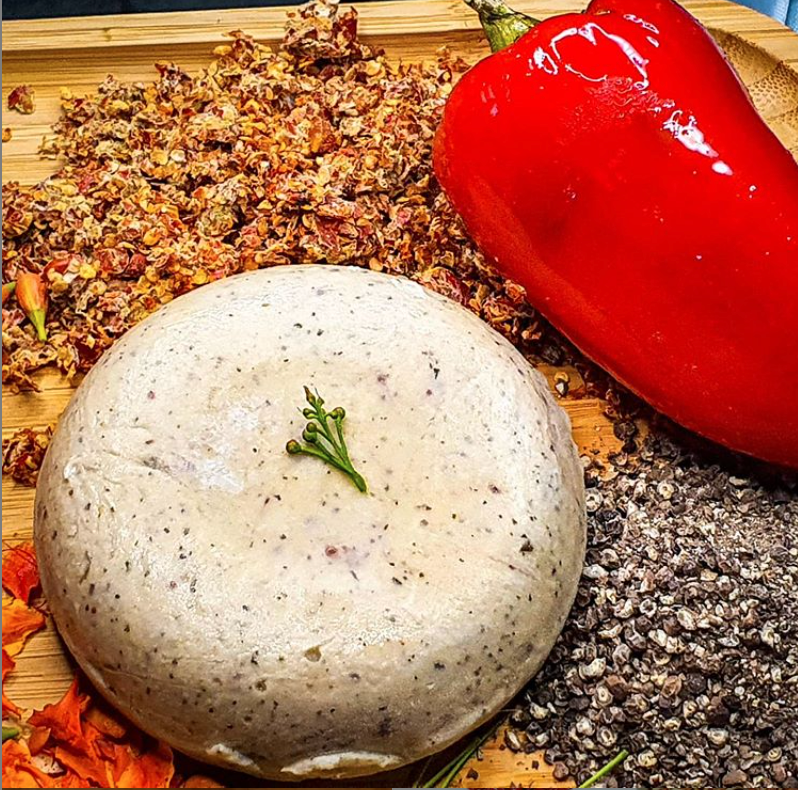 No artificial colors or preservatives are used in Very Deli's soy-free, gluten-free cheeses. To order, you can check them out on Instagram.
Cheesybusinesss
Cheesybusines sells their salty, tangy cheddar cheese for P185 (100ml) and P395 (250ml). It's made from a cashew butter base, resulting in a flavorful, creamy spread that tastes almost like pimiento cheese, good on crunchy toast, crackers, or even as a sauce.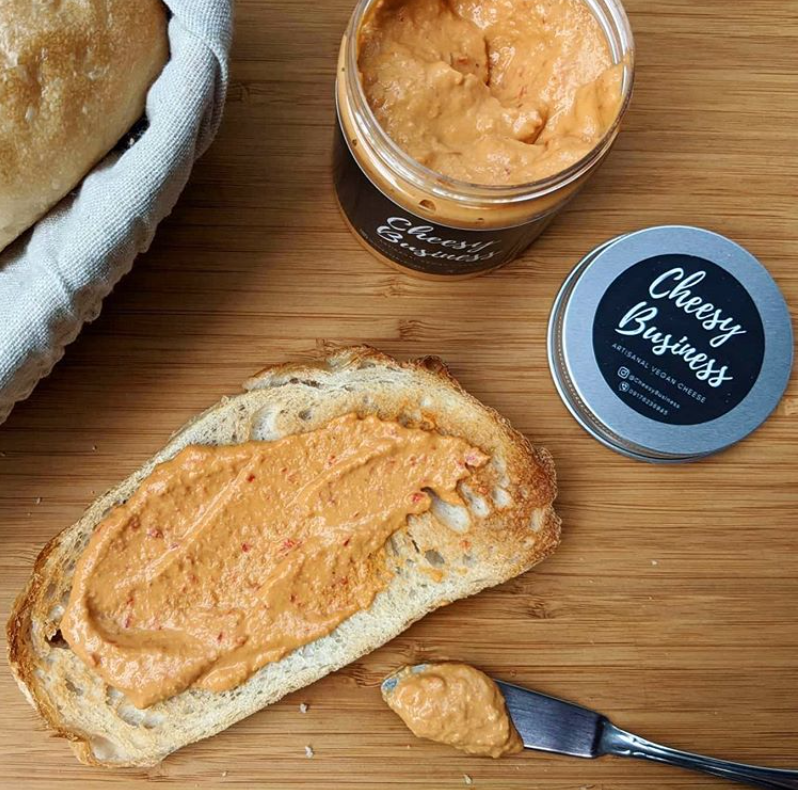 Cheesybusiness also has a cashew-based quick-cook mozzarella cheese (P175, P325) that's sold in frozen liquid form. Just defrost it, cook it over medium heat, and wait until it gets stretchy and gooey like a good mozza.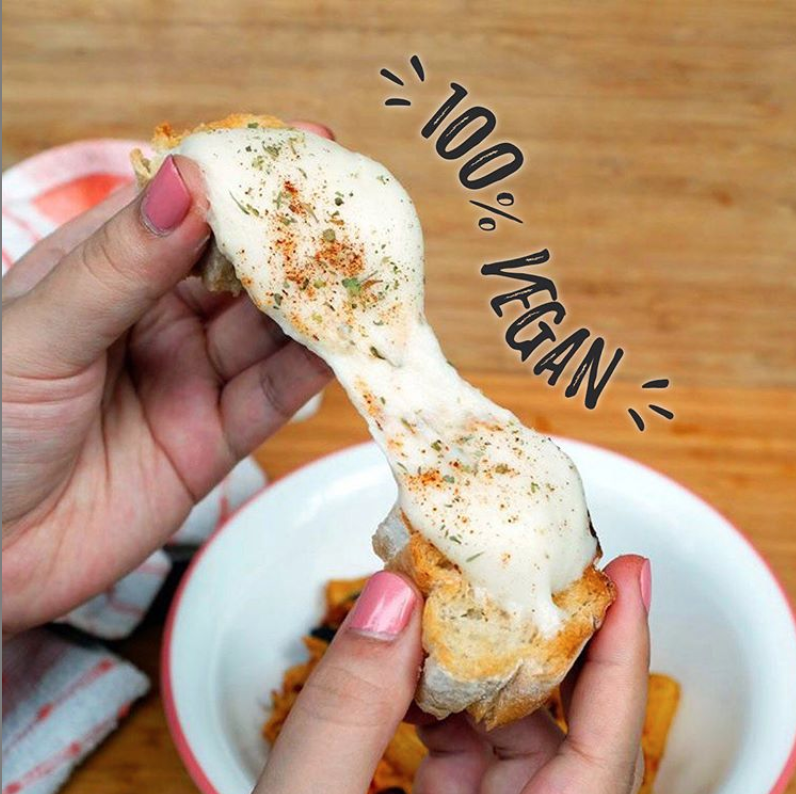 You can order from them on Instagram.
VGN
Plant-based kitchen VGN's best-selling vegan cashew cream cheese costs P250 and P540 for a 200ml and 470ml jar, respectively. VGN MNL's smooth version of the spread is more on the sweet side than it is tangy, but it works! It's good on bread, for desserts, pastries, or as a complement to savory palaman.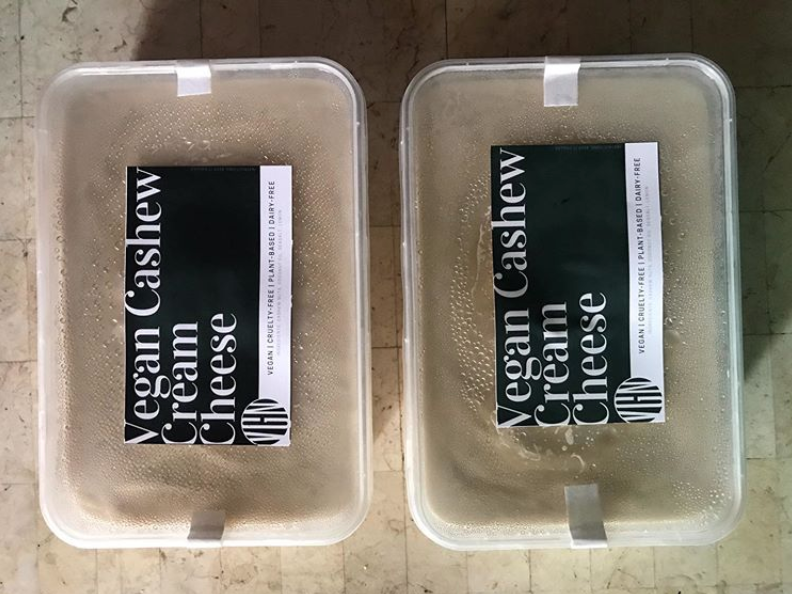 VGN MNL is based both in Metro Manila and Cebu. To order, check out their Instagram.
Green Bar
Makati cafe Green Bar serves vegan takes of American comfort food, using their own homemade vegan cheeses to create filling and tasty dishes without any dairy or meat.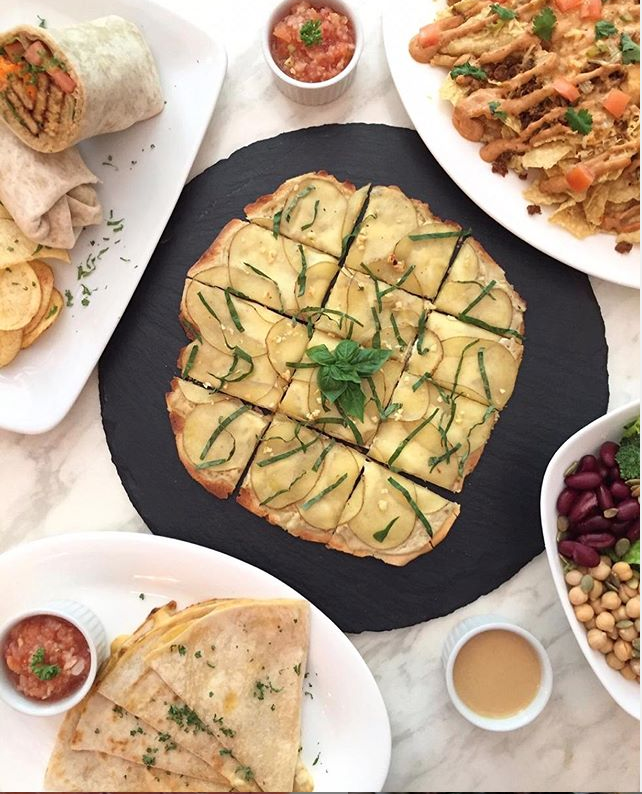 Some stand-outs include their kid-friendly cheese sticks (P229), made with gooey, vegan cheese in crispy spring roll wrapper with sriracha ketchup, and their soft, cheesy quesadilla (P180). Their cheesy potato flatbread (P355) is also a winner for both vegans and non – thin, crispy crust is topped with white sauce, mozzarella cheese, thinly-sliced potatoes, basil, and punchy fried garlic for a party of flavors.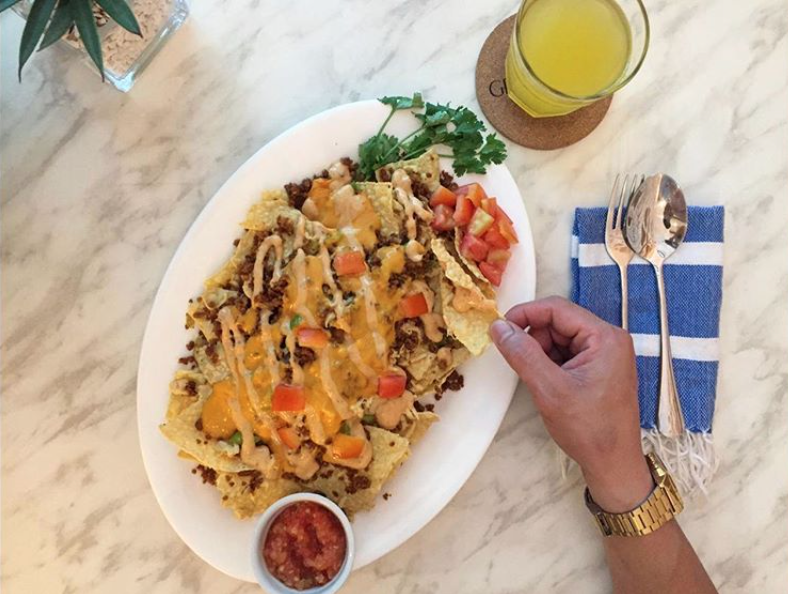 The party favorite loaded nachos (P339) uses Green Bar's peppery pepperjack cheese and creamy nacho cheese along with seitan beef, chipotle cream, peppers, tomatoes, and cilantro. For cheesy pasta, try out their mac and cheese (P165), made with macaroni noodles coated in a pimiento cheese sauce, topped with broccoli.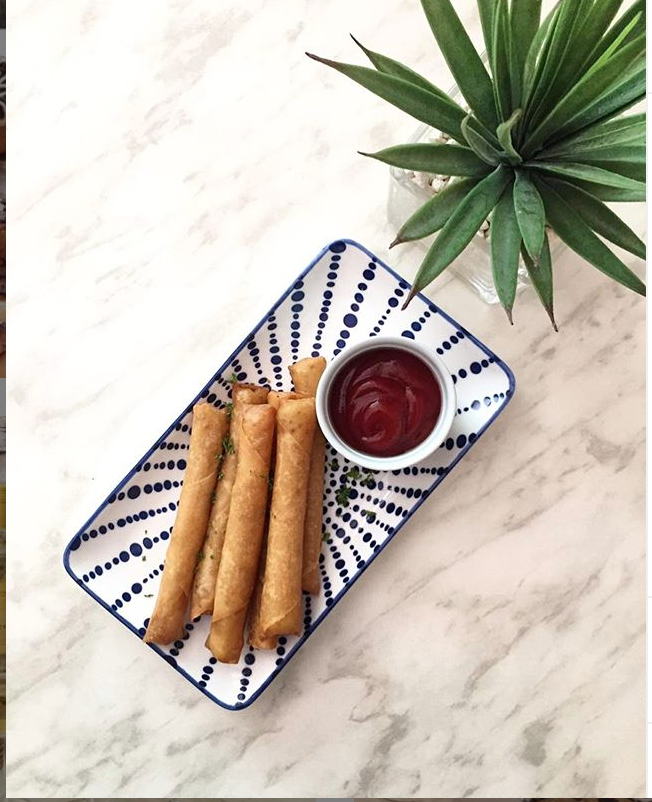 You can order Green Bar's menu for delivery via SMS at 0917 808 2506 or via their website.
Green Note Kitchen
Green Note Kitchen, which just opened in October 2020, offers a quality line of soft, dairy-free, cultured cheeses that are just as flavorful as non-vegan cheeses. Each of their spreadable, cheese spreads is made with cashew nuts, nutritional yeast, and probiotics.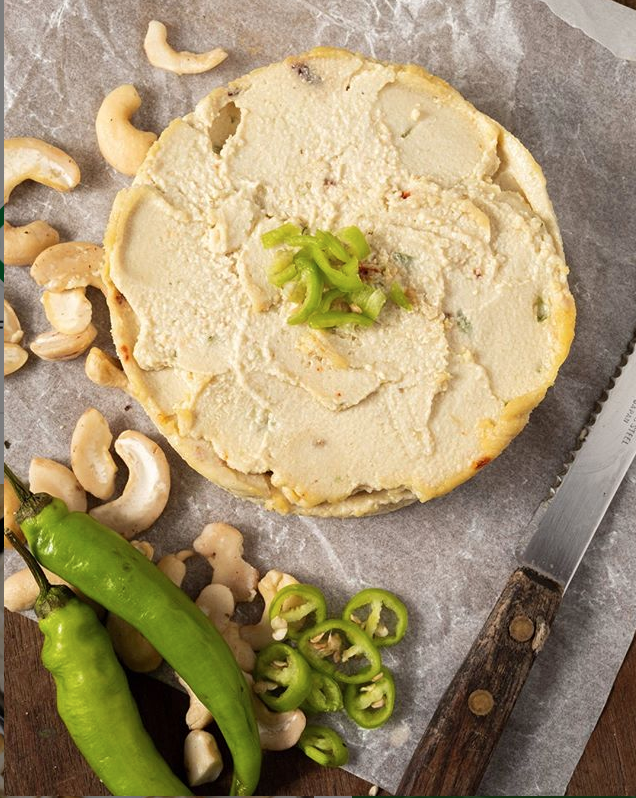 They have a savory-tangy, creamy cheddar (P250), a subtle, Boursin-like onion and herbs cheese (P250), pimiento (P240) with actual bits of sweet, red pepper mixed in, a very tasty pepper jack (P250) that has an addictive jalapeno kick, and a truffle cream cheese (P280), with a strong truffle flavor.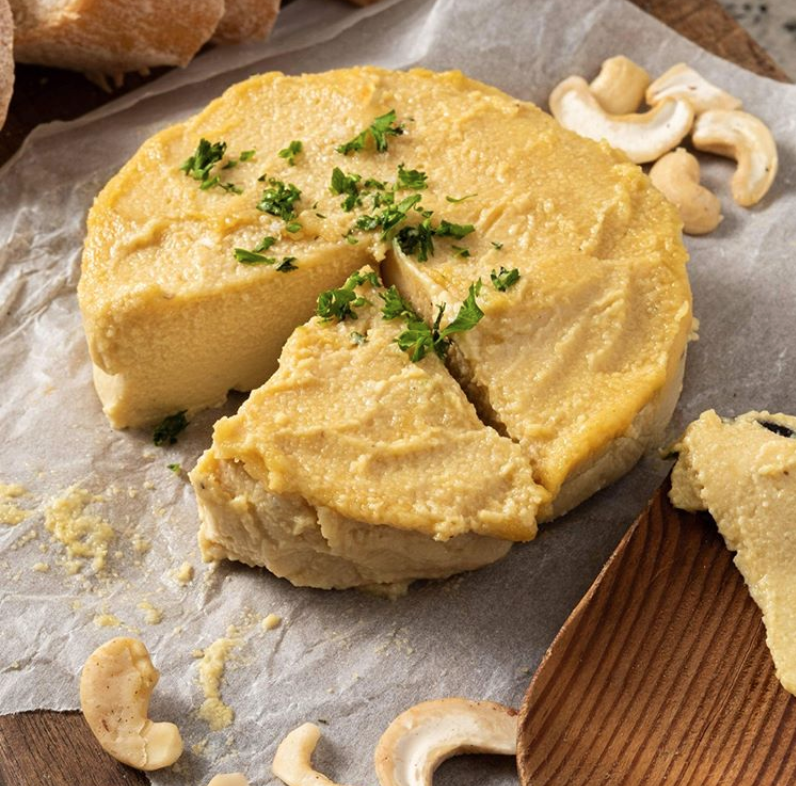 Green Note Kitchen sells their cheese in 250g tubs. You can order via Instagram.
In a Nutshell
One of Manila's pioneer vegan cheese brands – In A Nutshell – is the gourmet OG for good reason: their extensive menu of soft, hard, and sliced cheeses have been expertly flavored since 2015.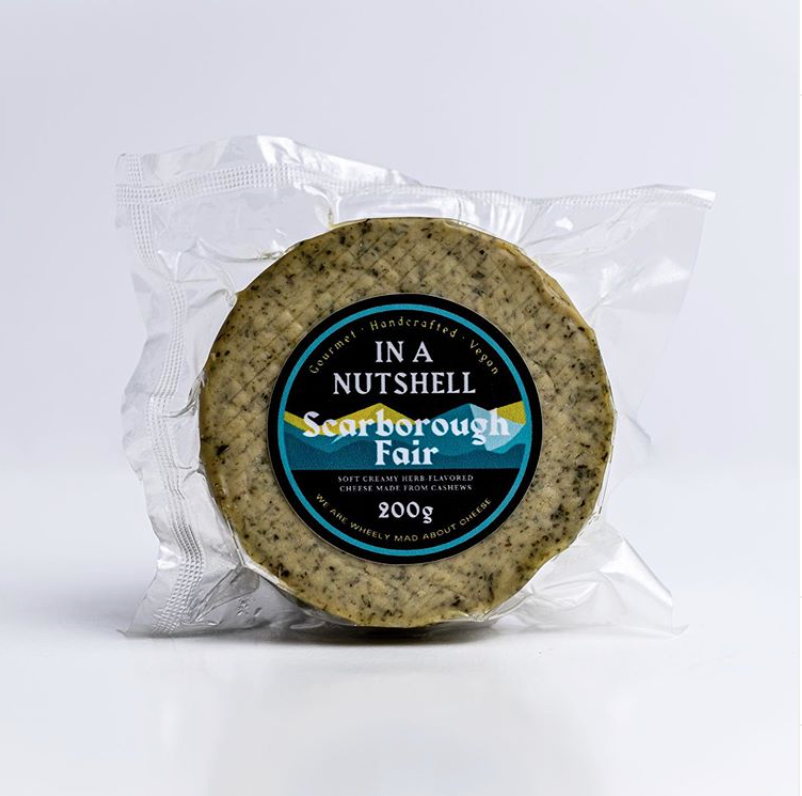 In A Nutshell's best-selling scarborough fair (P380) cheese is a soft, creamy, and herby cheese that's cashew-based and tastes like the vegan version of the tangy-savory European Boursin. Their old smokey (P400), on the other hand, is a powerful, smoky, aged red cheese – it's smoked-cured with cashews, nutritional yeast, Worcestershire sauce, and onion powder. Both are great in sandwiches, pitas, as dips, or even on a charcuterie board.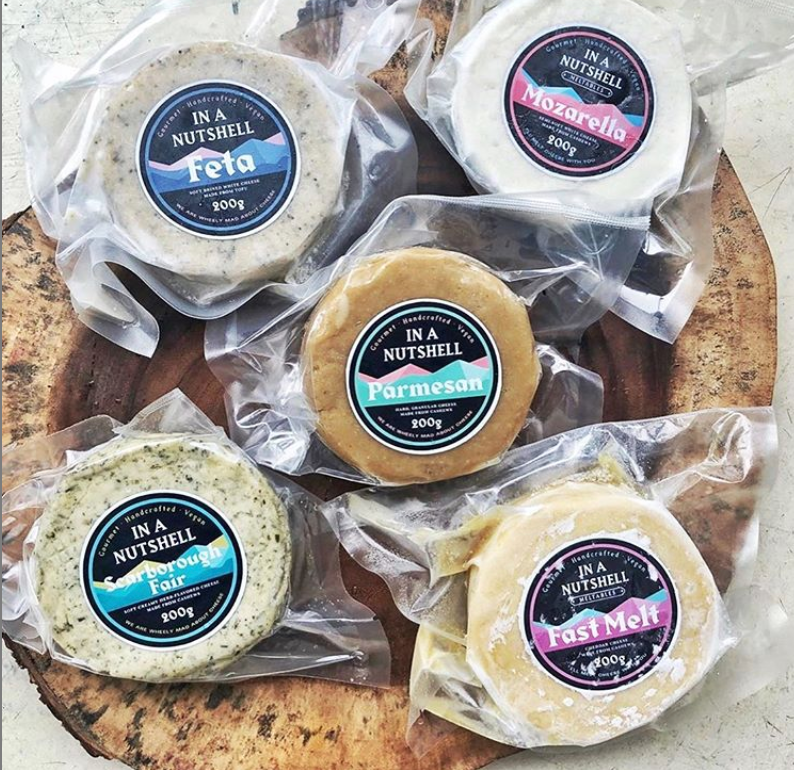 In A Nutshell's classic mozzarella (P280) can also be used for almost anything – pizza, sandwiches, pasta, casseroles, you name it!
You can order via their website. – Rappler.com