Get these new holiday flavors in sundae, frappe, and iced coffee forms!
Heads up, sweet tooths! Festive Filipino flavorites are heading your way this holiday season with the release of McDonald's new limited edition desserts in ube pastillas and brazo de mercedes flavors.
The fast-food chain's Filipino-inspired holiday desserts come in three forms: as a sundae, frappe, and iced coffee.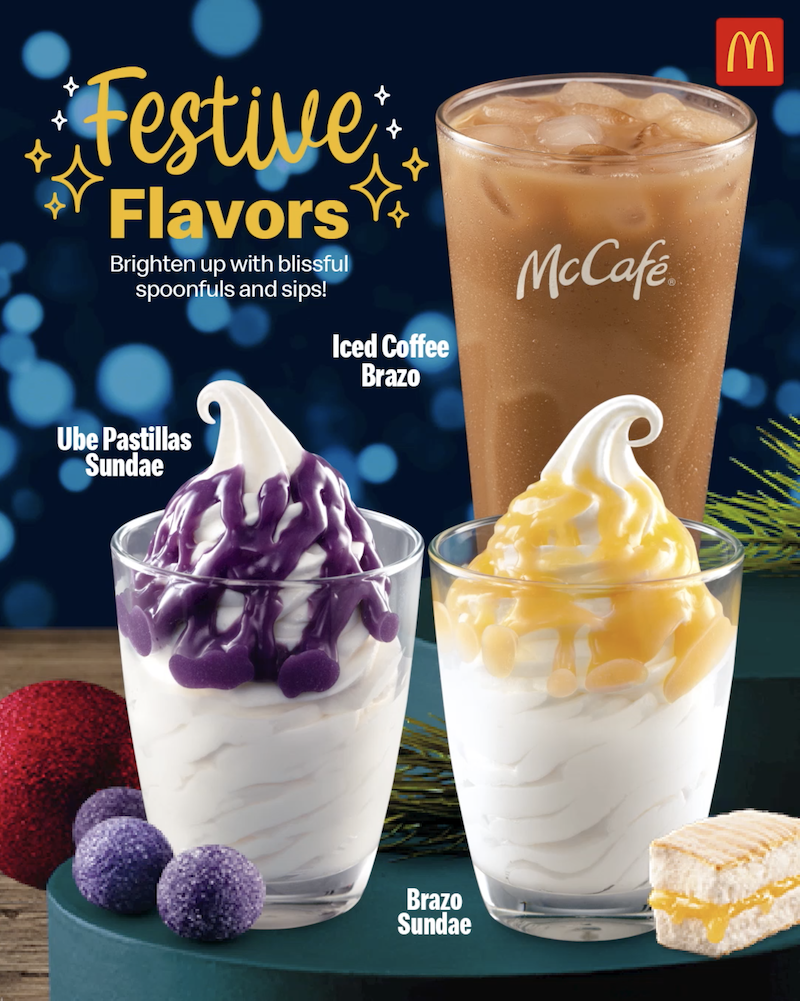 The new ube pastillas sundae features McDonald's signature vanilla soft-serve, topped with a thick ube-flavored sauce that's creamy and sweet, with a lingering hint of the famed purple yam. The treat gets its sugary sweetness from the pastillas flavor – although do note that there are no actual bits of the sweet, chewy milk candies here.
The ube pastillas flavor is also available in frappe form, and the ube taste is more prominent here – if you're a fan of mildly sweet ube ice cream and blended slushy beverages, this ube-licious treat is for you!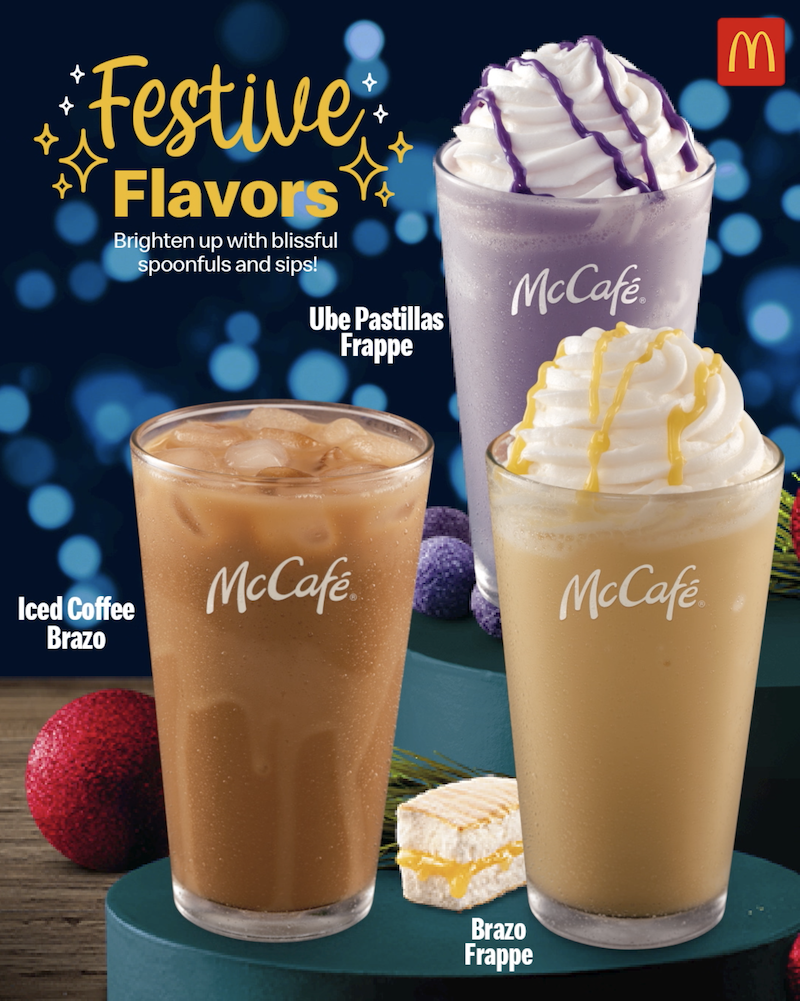 If you're into the famous meringue cake, the brazo sundae is a nice, new way to enjoy it. McDonald's soft-serve is topped with a sticky, yema-based sauce that's actually very citrusy, just like how some brazos have that bright, tangy zing in its custard to cut through the sweetness of the cake. Overall, the brazo sundae is actually not overly sweet, and quite refreshing; if you want a more sugary treat, go for the ube pastillas.
The brazo iced coffee is McDonald's regular iced coffee, just with the addition of the same sundae sauce found at the bottom of the drink. Give it a stir and you'll find that same sweet and citrusy taste. The McCafe brazo frappe is the creamiest and sweetest of all three forms!
The new sundaes cost P38 each, while the iced coffee costs P59.
The new holiday desserts are available for a limited time only starting Wednesday, November 10 in all branches nationwide. The frappes are available only in select McCafe branches for the meantime.
They can be ordered via dine-in, takeout, drive-thru, and delivery via McDelivery, GrabFood, or foodpanda. – Rappler.com