ABS-CBN Cebu journalists again work together to find a means of income – and a new way to deliver the news
Near the coast of Liloan, in northern Cebu, Joworski Alipon, among Cebu's best reporters, now spends his mornings prepping milk teas and other drinks at "News TeaM," Cebu's first "media-themed" milk tea shop.
Since the massive retrenchment of ABS-CBN employees last August, getting a job in the middle of a pandemic has been difficult for ABS-CBN Regional Network Group's former news teams.
But Alipon, along with fellow TV reporters Jude Torres and Annie Fe Perez at ABS-CBN Central Visayas, prepared themselves with their looming layoffs by opening the milk tea shop.
"During those times that our franchise was in limbo, I mean, all the hearings have been going in and out, we thought about it and decided we should probably set a contingency," said Alipon in a mix of English and Cebuano.

The layoffs happened after ABS-CBN, the country's largest broadcast network, was denied their application for franchise renewal by Congress last July.
That "contingency" turned into Cebu's first news-themed milk tea shop, which now serves a large variety of flavors, ranging from cheesecake to taro milk and wintermelon.

Alipon and his team wanted to continue the practice of news reporting in some creative way and found an opportunity in the increasing demand for milk tea during the pandemic.
"Even before our retrenchment last August 31, nagsugod na mi sa among soft opening. We started promoting, introducing the product sa mga kaila sad namo, other ABS-CBN employees…" Alipon added.
(Even before our retrenchment last August 31, we started our soft opening. We started promoting, introducing the product to our acquaintances, other ABS-CBN employees.)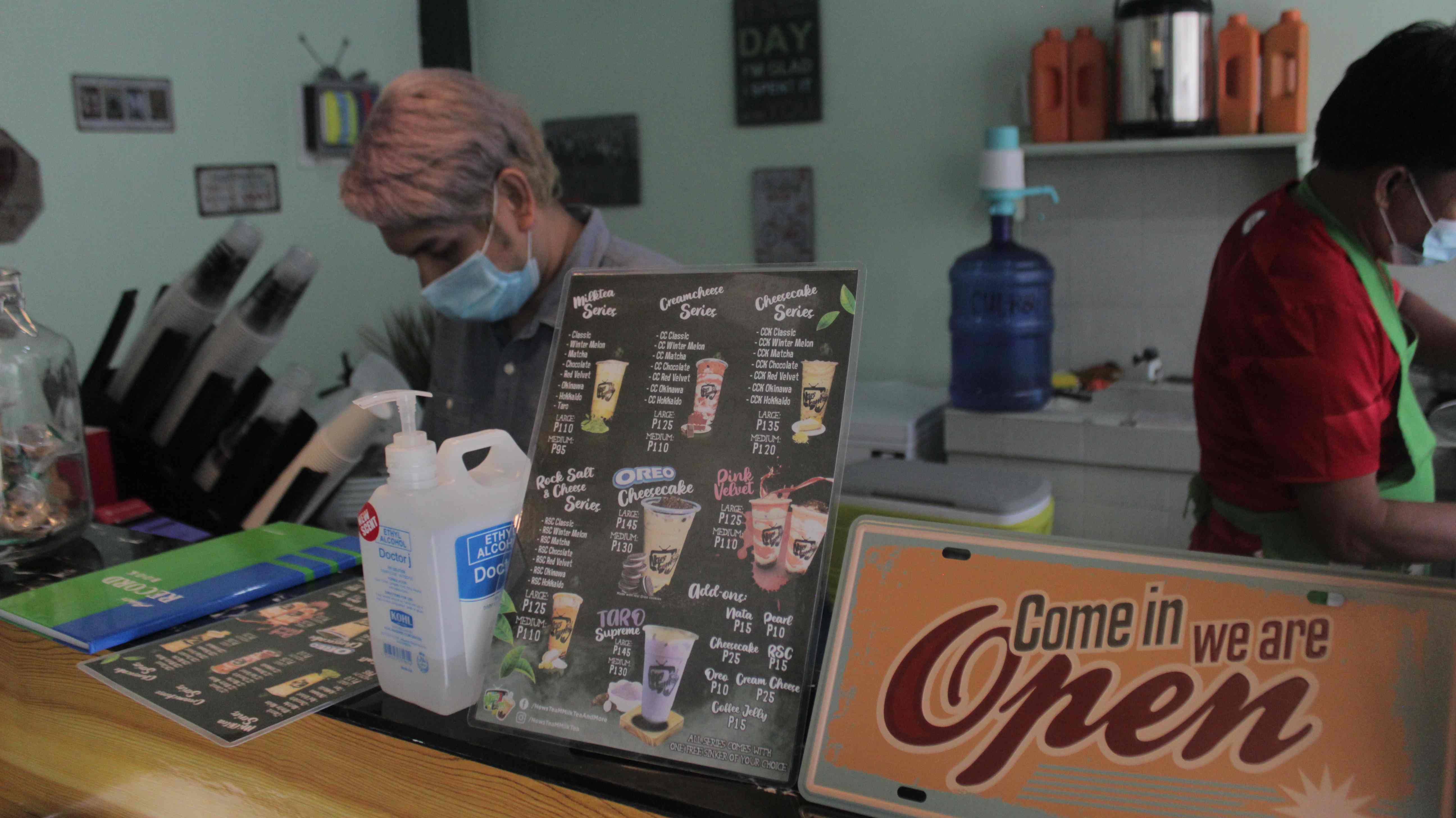 He noted that it wasn't too difficult upon leaving the station as they had already been able to establish the business bit by bit. Jokingly, he said it was still pretty difficult managing the opening given that they were not business majors in college.
However, they still managed to successfully launch its first physical store on Sunday, October 18. With the help of former station security guards-turned-delivery drivers, the business started its first few weeks with a good amount of happy customers.
Most of the feedback they received have been about the creative packaging that sought to inform customers with daily news written on a small note attached to their orders of milk tea.
"Among (Our) aim in expanding with the physical store is also to try and invite those former employees who until now, haven't been able to find work. Probably, they want to train with us and be part of us," he said.
"We're not fully recovered yet, but there's always a will for us to move on."
Color bars: End of a station, start of a chapter
For 15 years, Chrisemaro Villocido served ABS-CBN Central Visayas as a graphics artist, news editor, and technical director in numerous programs. To him, working as part of the media outlet meant more than just a daily routine at work.
This is why when it was time for him to "pull the plug," officially leaving the broadcast on color bars, it hurt him the most. But it eventually became part of something bigger later on.
"Ang ending sa broadcast sa among company kay gihimo namong beginning sa among logo," said Villocido.
(The ending of the broadcast of our company was what we made into the beginning of our logo.)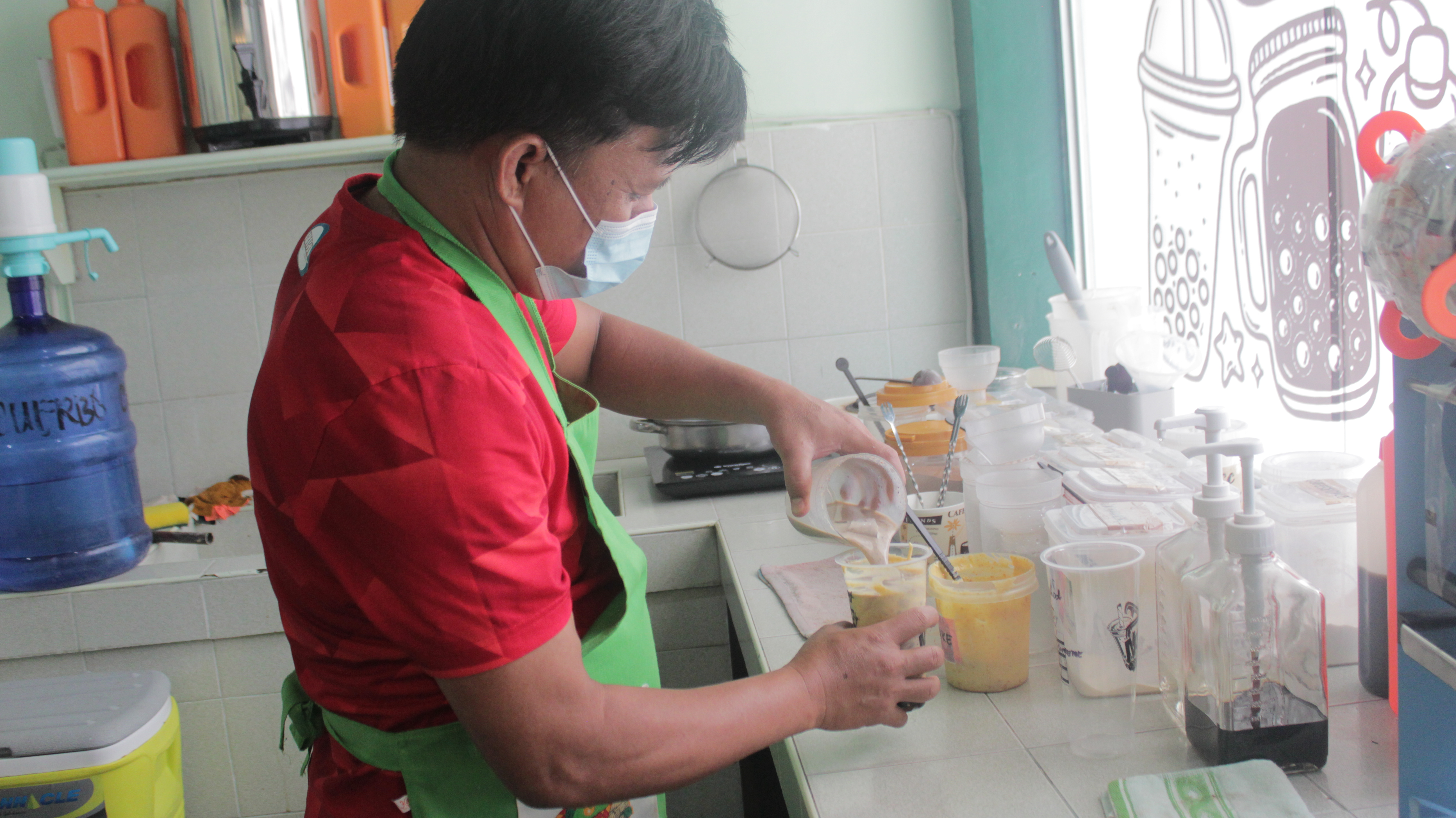 He explained that the color bar in the logo was metaphorical and expressed two things – it was the last thing he saw on TV Patrol Central Visayas last airing but was also the first thing that came to mind upon starting this new chapter.
Now working as the main graphics head of "NewsTeaM," he spends his time editing the infographics of the store for online orders and handles the live mini-newscasts on their social media pages.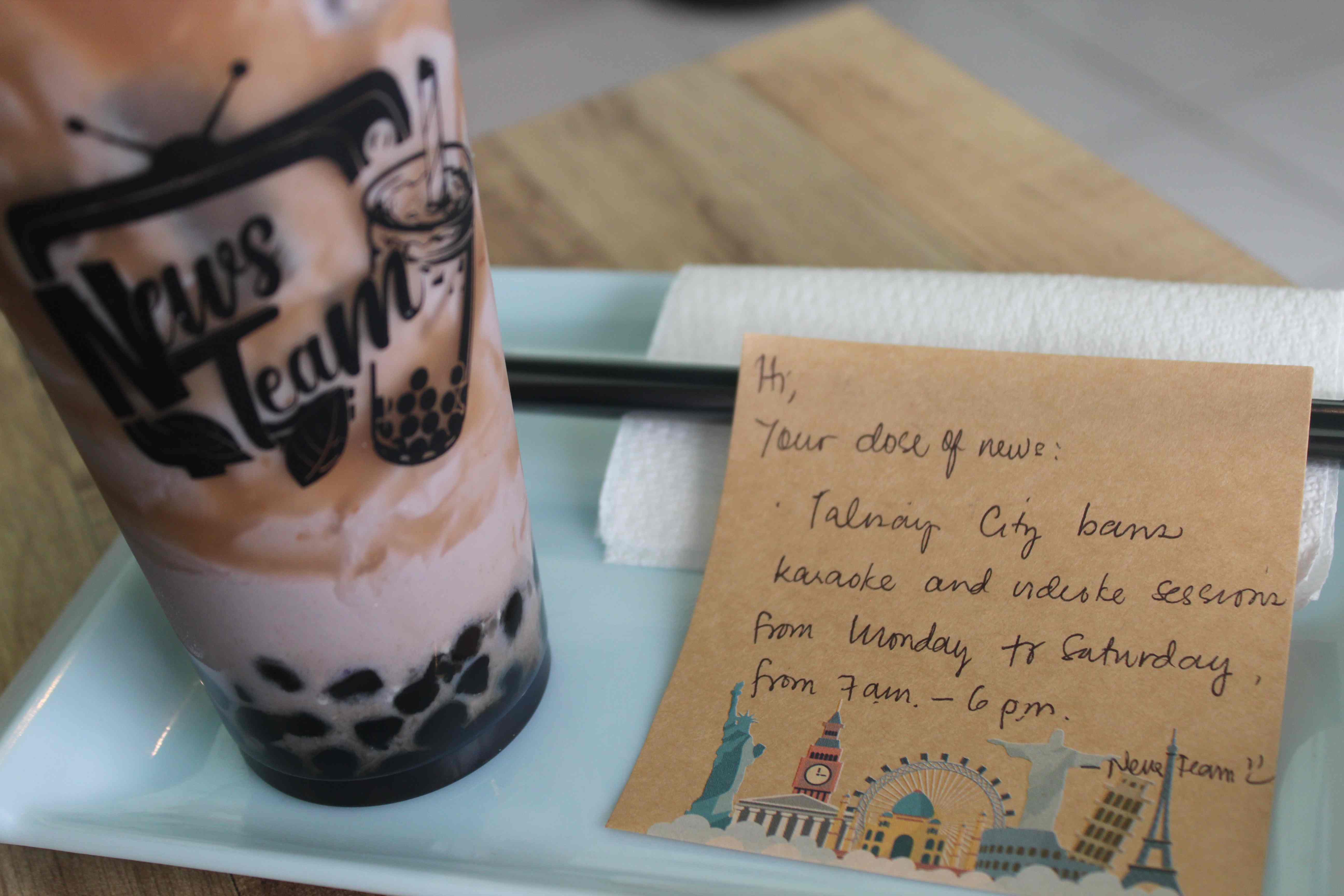 He says that he wishes to continue working with his former colleagues through the milk tea business and to establish new shop sites to help hire more of his friends who need work the most.
The milk tea shop is located in the Ouano Building, at Barangay Tayud, Liloan and is open for all customers daily from 12 noon to 8 pm and has recently launched a series of delicious milk tea flavors that you can check out on News TeaM's Facebook or Instagram pages.
You can order milk tea for delivery via their official social media pages and pay through GCash and/or online banking. – Rappler.com