This is AI generated summarization, which may have errors. For context, always refer to the full article.
The 13-year-old restaurant pivots and adapts while staying true to its roots
There are few experiences that rival stepping into your favorite restaurant, especially when service is in full swing and the aroma of your favorite dishes fill the enclosed space. It's a sensation that's hard to replicate at home and near impossible to experience during a pandemic, when enclosed, public spaces are meant to be avoided.
So imagine my delight when, one evening, the entire home (it's more a condominium unit, really) smelled of rich spices and roast meat as we opened, one by one, food trays from Persia Grill.
"A love affair with food," said Pinoy Big Brother alum Kian Kazemi, of how Persia Grill began in 2007. 
Its beginnings weren't exactly grand. Kian, the son of a Iranian immigrant and an Ilongga woman, sold sandwiches in college so he'd have money for school. Persia Grill has grown exponentially since 2007 but there's still a piece of the Kazemi home in every dish and platter that comes out of their commissary.
"At the center of our family is food. Food is what brings people together, hence the beginning of Persia Grill," he told Rappler.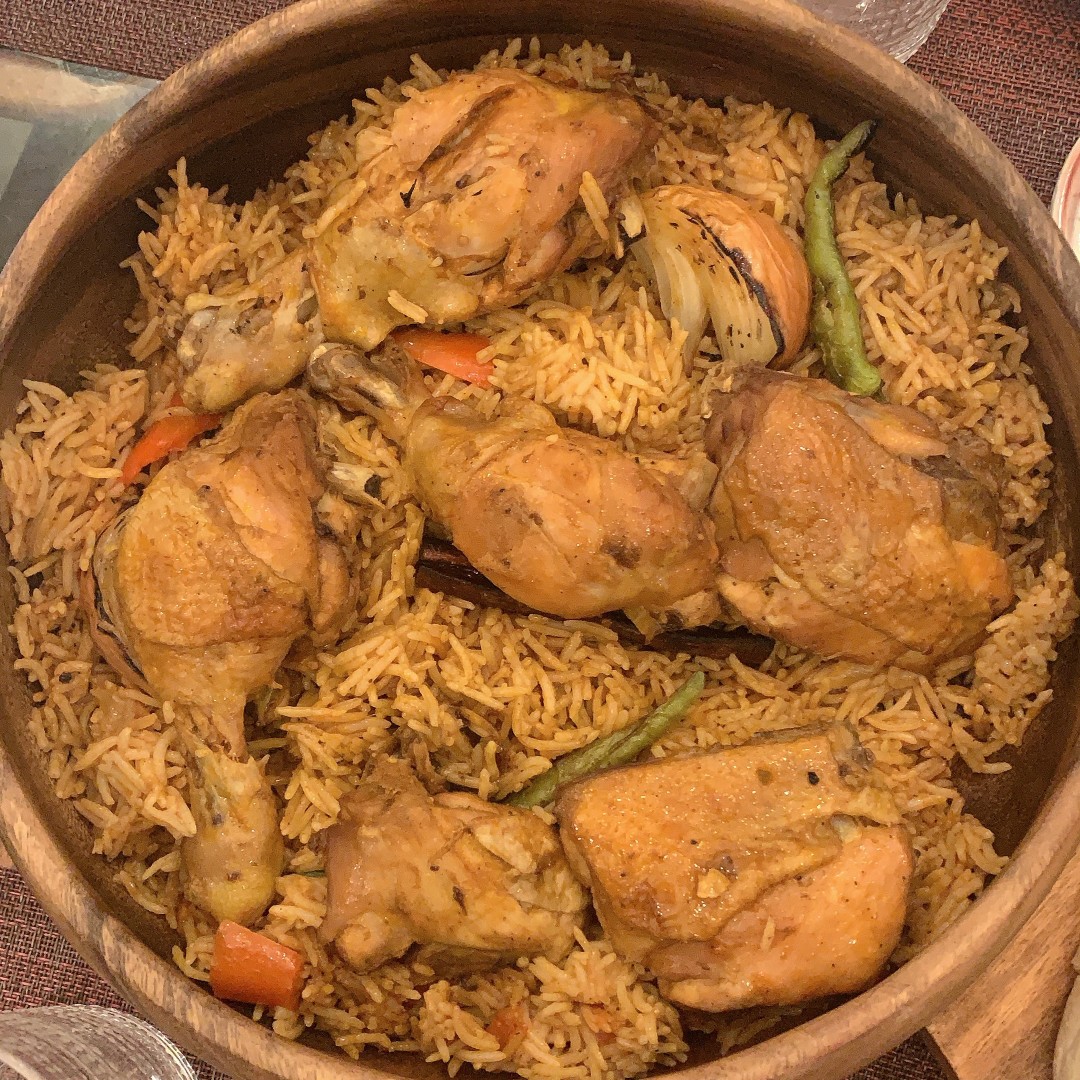 Their dishes are both familiar and indulgent. There's shawarma, cream-based pasta, slow-roasted beef, and kabsa, among others. But it's the execution that makes each dish stand out.
Each dish is rich and flavorful, with each element seasoned perfectly. The kabsa (in chicken, lamb, and beef – prices start at P625), a "Mediterranean style paella" is a hearty mix of your protein of choice atop a bed of Basmati rice. The meat is marinated thoroughly, with each rice grain soaking in the heady mix of spices. The mint yogurt sauce and fresh tomato salsa that come with the dish help balance out the heavy flavors, with just the right hint of brightness.
Kian himself is biased towards the kabsa and the 8-hour slow roasted USDA beef belly with a chipotle herb rub (starts at P1,650 for a kilo). The beef is fork tender (so be careful when transferring to a different dish), rich but not overwhelming. For better or worse, it takes a lot of restraint to cut back on the beef fat.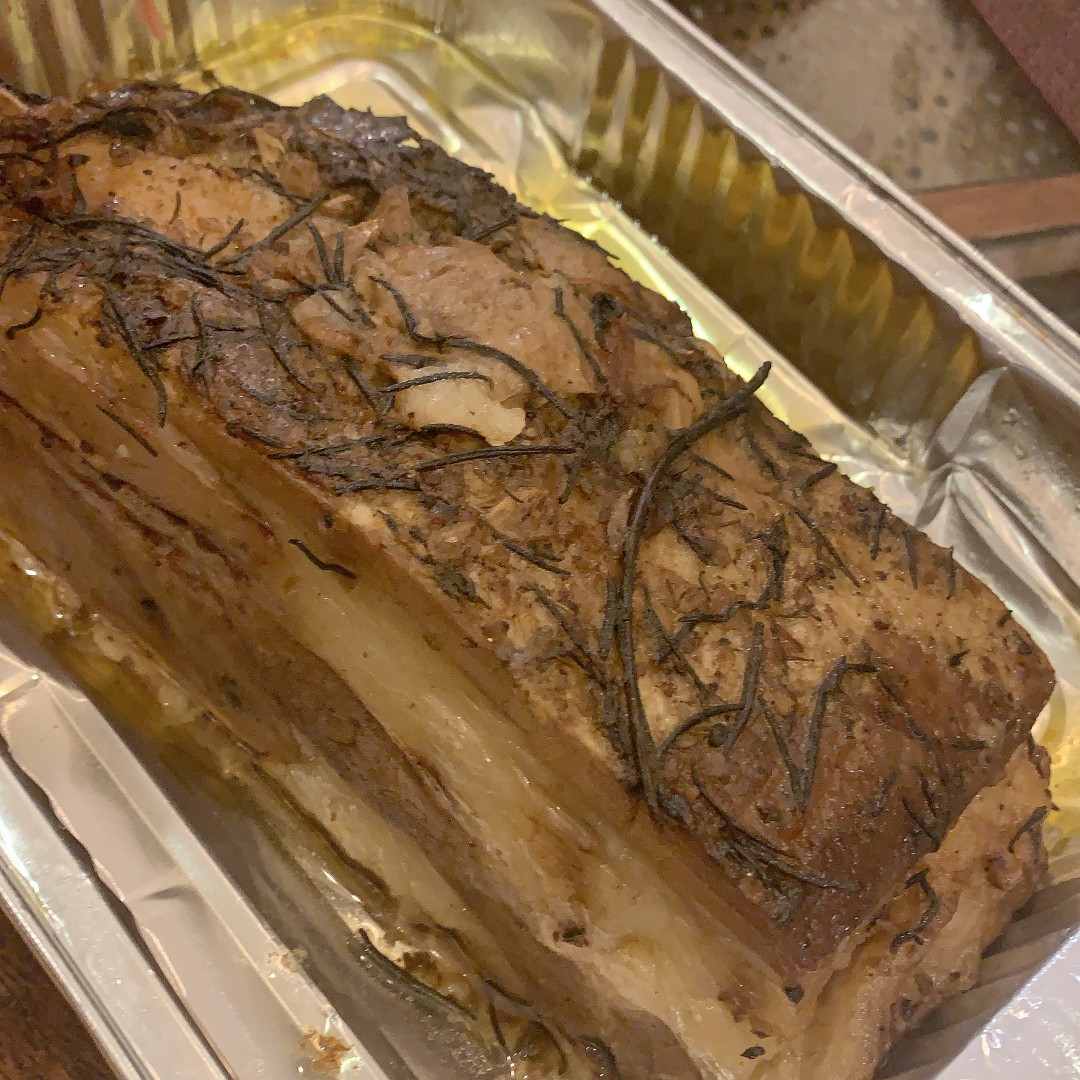 The truffle mushroom pasta is something of a wild card in Persia Grill's menu – but we absolutely don't mind. In a spread of grilled meats, a rich, cream-based pasta dish is a weirdly refreshing palette-cleanser (we're going for indulgent here, remember). The noodles come perfectly al dente – all you really need to do is gently reheat the sauce (on the stove or in a microwave), and you're all set.
All of Persia Grill's items are a click away – that is, through their e-commerce platform. According to Kian, the website – and selling food in platters and in frozen or ready-to-cook form, was a necessary pivot in 2020.
"We had to be more resourceful and creative," he said. Their frozen bundles are a great gift for friends and family (or yourself) – provided nobody is averse to cranking up the burner. A P999 bundle includes your choice of protein (a pack of chicken or beef shawarma or kebab, plentiful enough to feed up to 4 people) with either rice or pita bread and their garlic and hot sauces.
Beyond dishes
They've also gone beyond dishes. They have tablescape and catering services, which means you can also add on beautiful dinnerware to go with Persia Grill dishes. The tablescapes start at P2,000 for a 16-pc dinner set (for 4 people).
All innovations and pivots considered, Persia Grill (and its sister restaurants) works because it always makes sure to cover the basics – that is, food that delivers on quality and taste.
The standout platter, believe it or not, is the most basic: the ultimate shawarma rice (P1,550). Yellow basmati turmeric rice sits as the base for the different components – pieces of chicken and beef, grilled tomatoes, caramelized onions, thick-cut cheese fries, and a chimichurri herb sauce.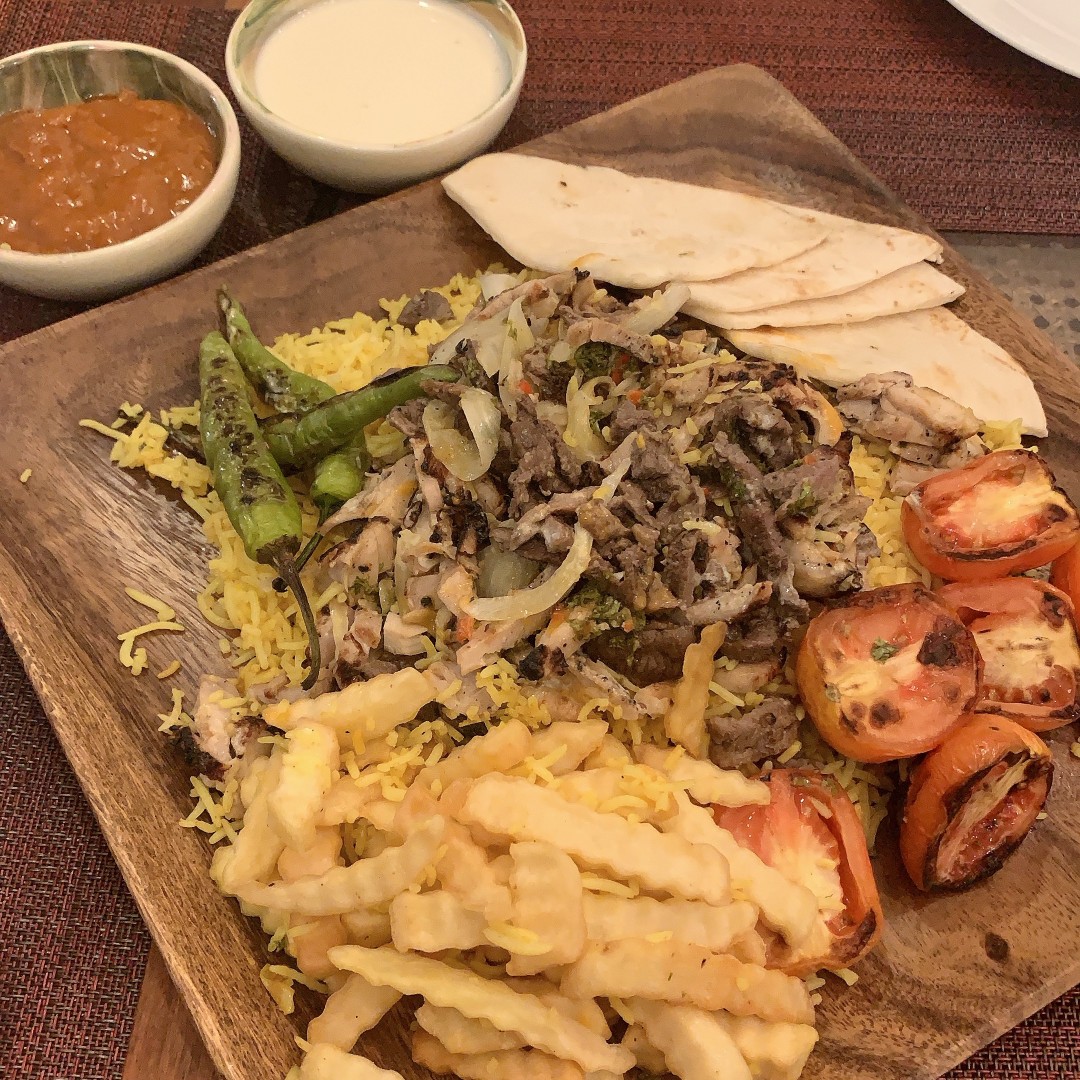 It's a little much visually (and the cheese fries might throw you off) but once you get past that, you're rewarded handsomely. Mixed and mashed with their garlic sauce (and as much hot sauce as you please), it's an addictive dish that's even better when reheated the next day after its different components get to know each other a little bit more.
Kian notes the shawarma rice is a perfect way to end a night of drinking – and he's not wrong.
Persian cuisine and its various spinoffs and iterations mean comfort food for many Filipinos, even those with nary a tie to Iran. But it's not surprising once you consider how the cuisine reached Philippine shores, and how businesses like Persia Grill came to be: from migrants who took a shot at life in the Philippines and made an effort to share in the community.
And when you've got families like Kian's – who generously share their time and tradition through their businesses – falling in love with their food and culture isn't difficult at all. – Rappler.com