Enjoy your favorite kakanin as an ice cream, complete with grated niyog and muscovado sugar toppings
If your love for kakanin matches your obsession with ice cream, there may be a Puto Bumbong ice cream you'd like to try from Sebastian's.
The local artisanal ice cream brand brings back their very first "kakanin ice cream flavor," which has become an inaugural holiday staple inspired by the famous sticky purple treat typically served after Simbang Gabi.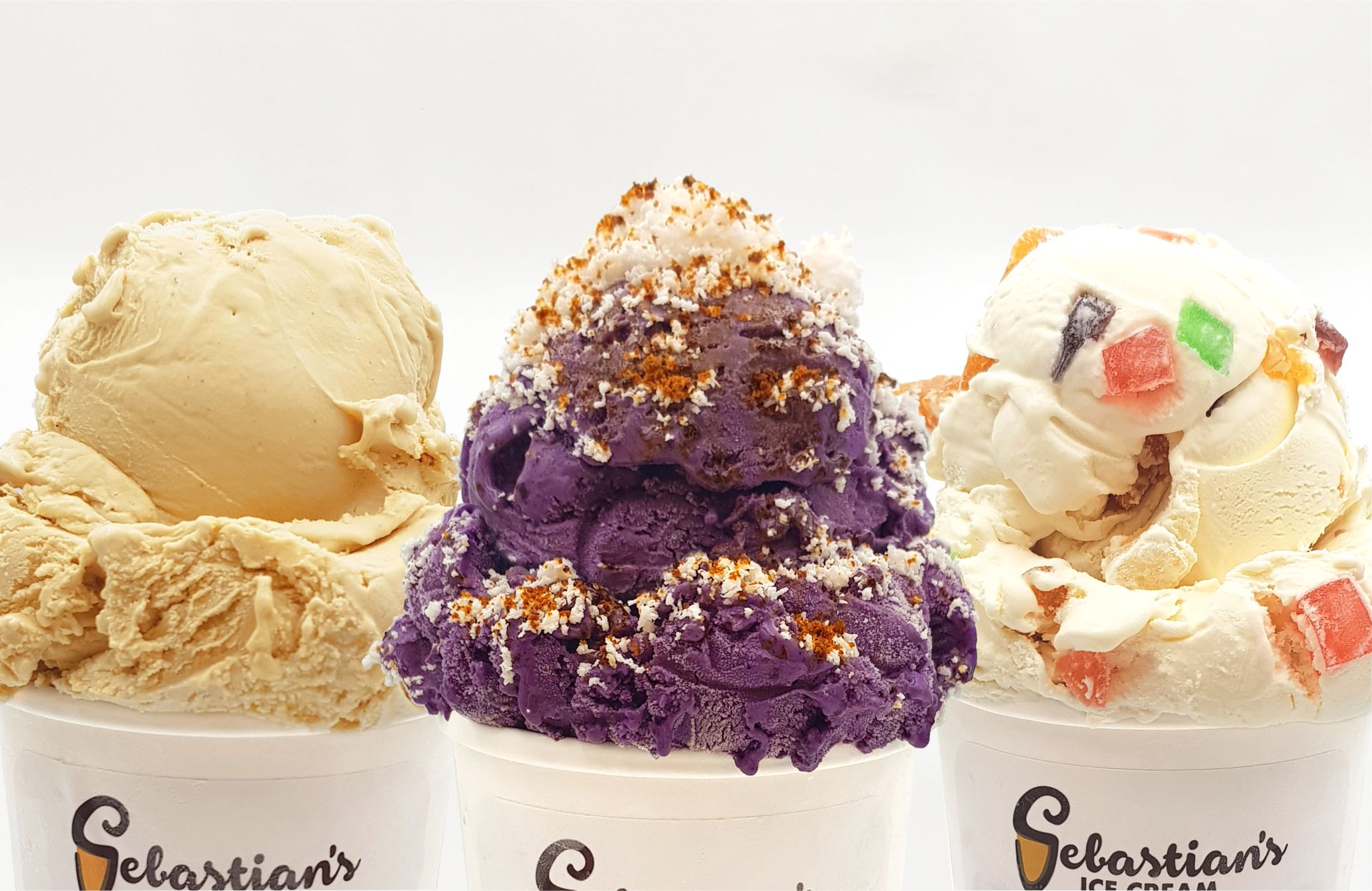 Sebastian's signature creamy, milky ice cream is made with glutinous rice, which gives the ice cream a chewier consistency and a slightly nutty aftertaste. The ice cream is sweetened with muscovado sugar, made creamy with margarine, and topped with grated coconut and more sugar.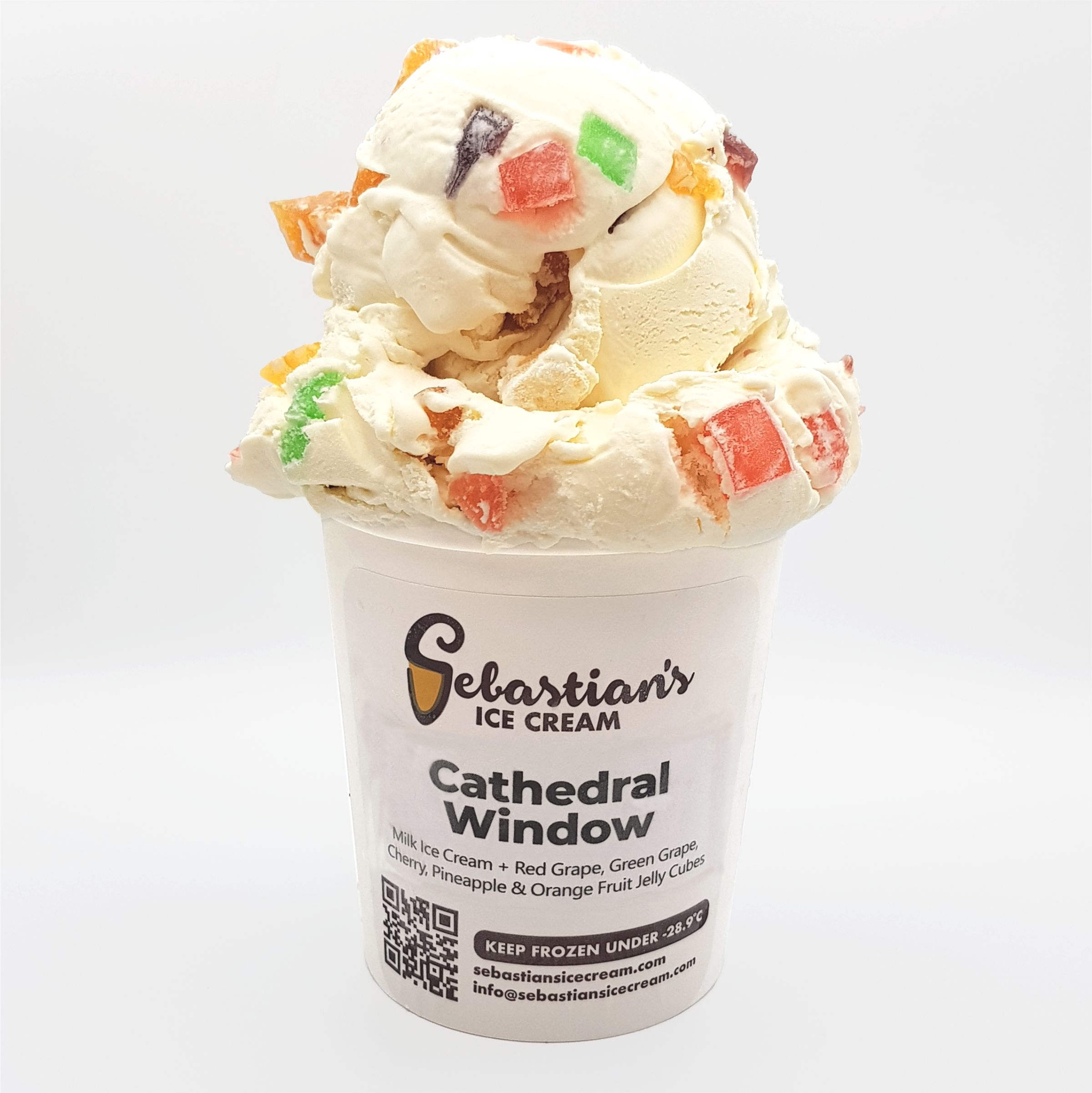 Another festive holiday dessert that got turned into an ice cream is Sebastian's Cathedral Window flavor – sweet, milk ice cream mixed in with chunks of chewy jelly cubes in fruit flavors like cherry, red grape, green grape, pineapple, and orange. If you like chewy, refreshing toppings on your ice cream, this is for you.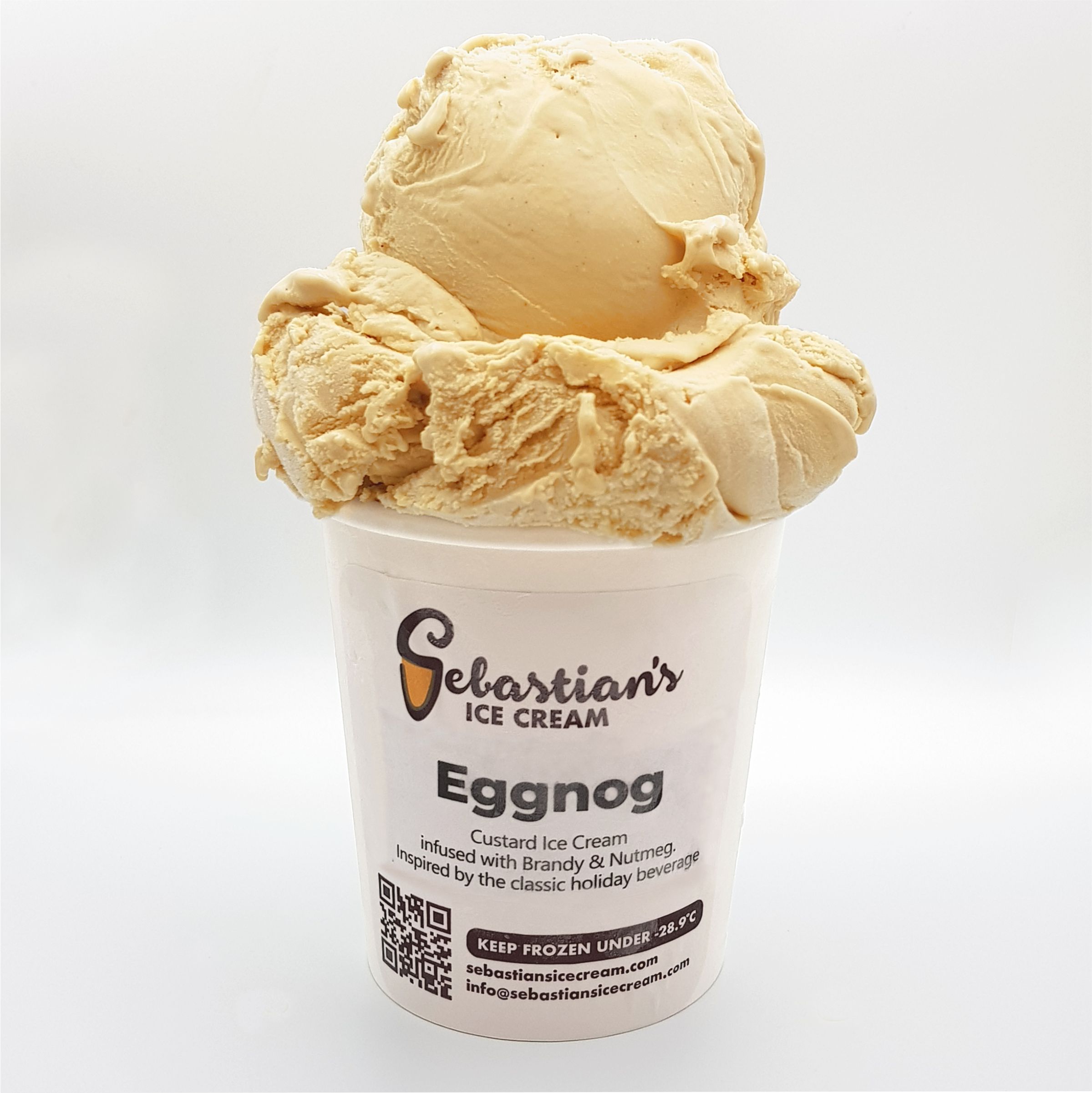 If you're into the Western holiday beverage eggnog, Sebastian's new Eggnog flavor is a custard-style ice cream made with egg yolks and cream, so it's thicker. You'll immediately get a whiff of the brandy that's been infused in the ice cream and the comforting taste of nutmeg.
All pints cost P405 each and are available starting November 19 until the end of 2021.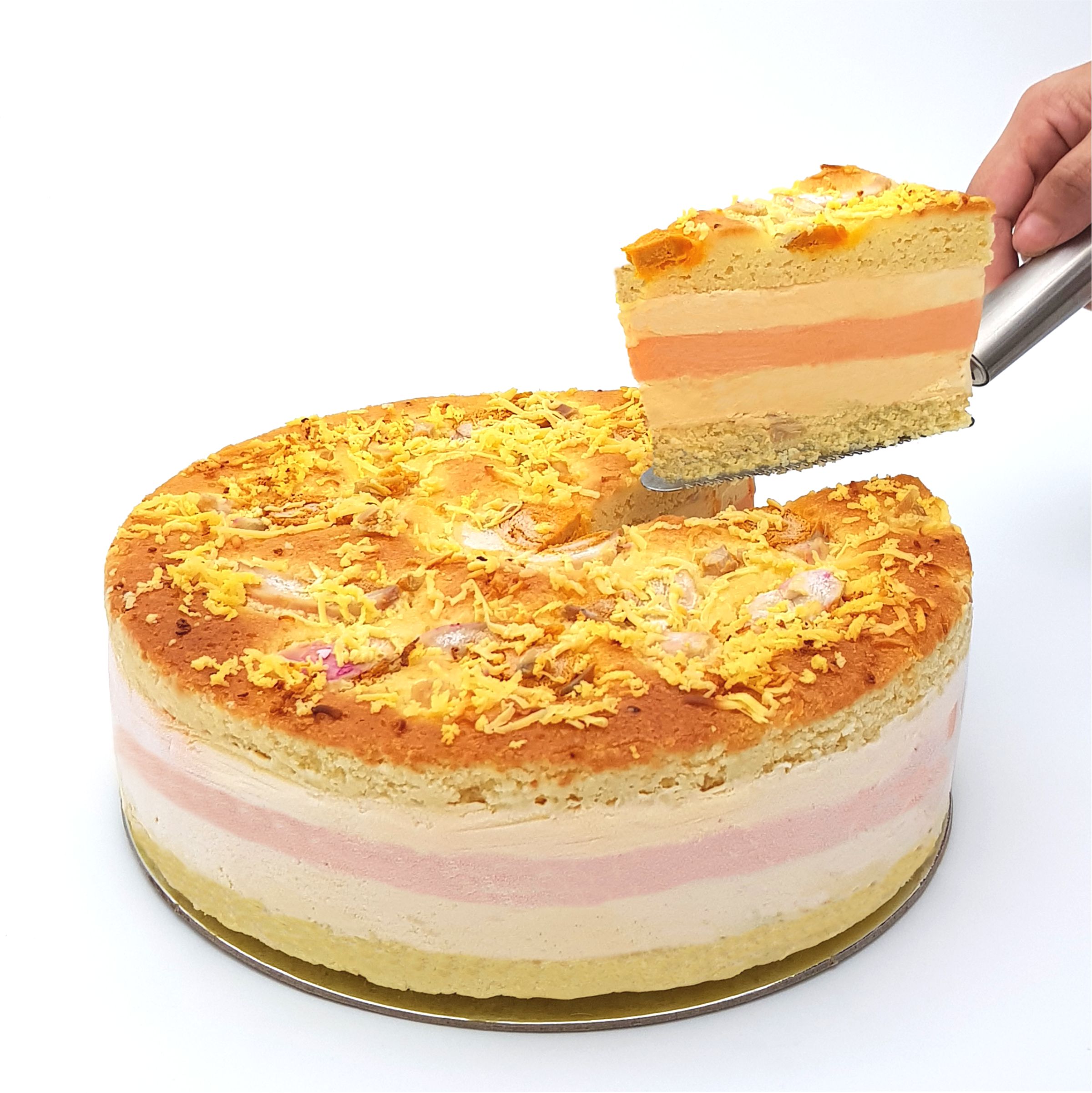 Don't forget Sebastian's Bibingka Supreme Ice Cream Cake! The multi-textural dessert features a lot of flavors in its five layers – bibingka with salted egg chunks, cheese, and butter; Queso de Bola ice cream; Salted Egg Yolk ice cream; Queso de Bola; and a final layer of bibingka. It's topped with more grated niyog.
It costs P165 per slice and P1,750 for the whole cake.
Sebastian's new holiday offerings are available for pick-up or delivery from the Podium branch and via Sebastian's website. – Rappler.com