Here are just a few sandwich ideas to keep things more interesting on soup and sandwich night
This week's episode of Kitchen 143 has been my favorite to date. It's no big secret that I have a love affair with anything that involves rising and baking, and shmearing with any number of spreadables on all kinds of bread.
My love affair began with bread when I was still a little girl, bringing my PB&J to school every day with my thermos filled with whole milk. Even back then, I loved the crusts of my Wonder bread. As I grew up, I always knew that our American-Italian meals would be accompanied by good bread, decent wine, (that my dad would serve us in little juice glasses, so we could have a "taste") and long conversations that extend our dinners to fruit, nuts, and perhaps a digestif to cap the meal.
Beyond the lunchbox staple
Even when I started raising my children, I always enjoyed packing their lunchboxes to help get them through the school day, while providing the nutrients, vitamins, minerals, and energy for optimal learning. If I have always believed in providing balanced meals for my kiddos, I also believe in a proper sandwich.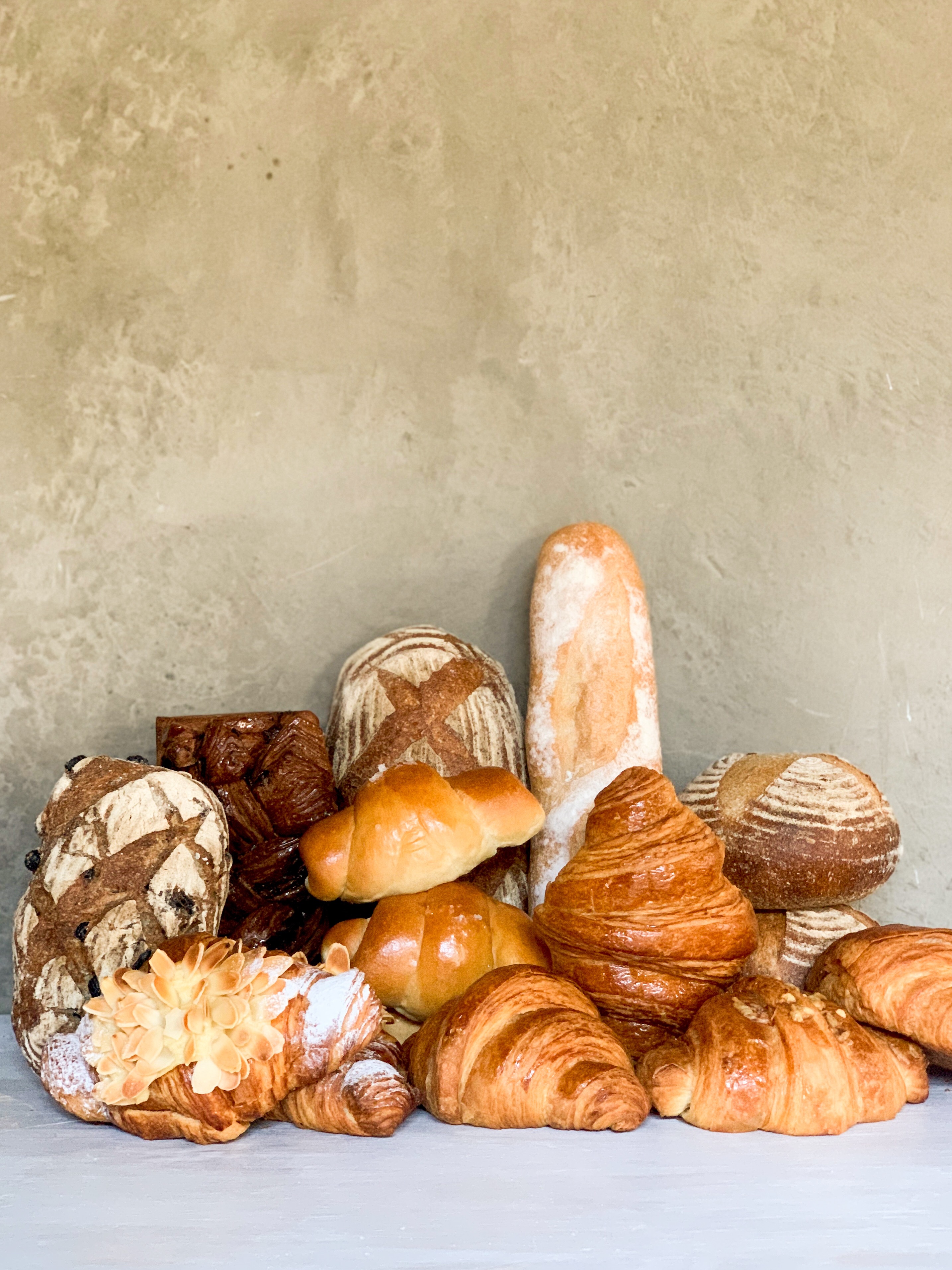 A sammie for everyone
I am sure we could debate for hours on what components make a sandwich, and of course, we all have our preferences, even within my family of six. I opt for crustier rustic breads, while Diego likes softer sandwiches. Sometimes, we like a mix of meat and cheeses, yet we have also made amazing focaccia sammies filled with nothing but grilled veggies. There are other components (barriers) that work for making sure our bread doesn't get soggy, and still others to give different texture in each bite.
But no matter whether we slice our sammies on a diagonal or straight across, starting with fresh ingredients is key.
Here are just a few sammies that you can make at home to keep things more interesting on soup and sandwich night:
Open faced sammies
Open faced sandwiches usually take a heartier type of bread. The most popular ones I have seen are open faced sourdough variations, but they can be done on toasted sandwich bread, baguettes, and all kinds of batards.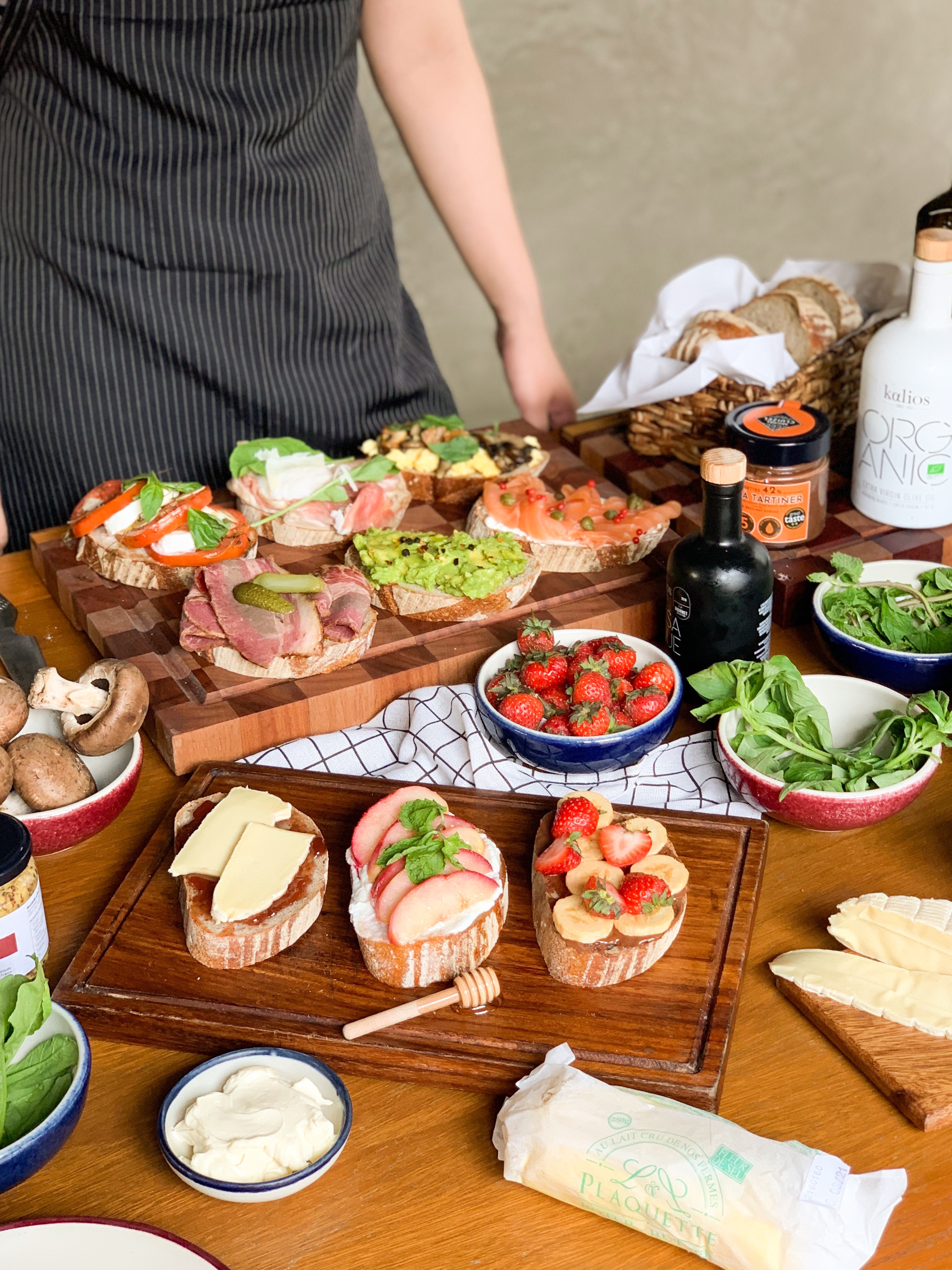 For these open faced creations that were assembled with ease during our last shoot, Alyanna used ingredients and products she had on hand from Dough & Grocer.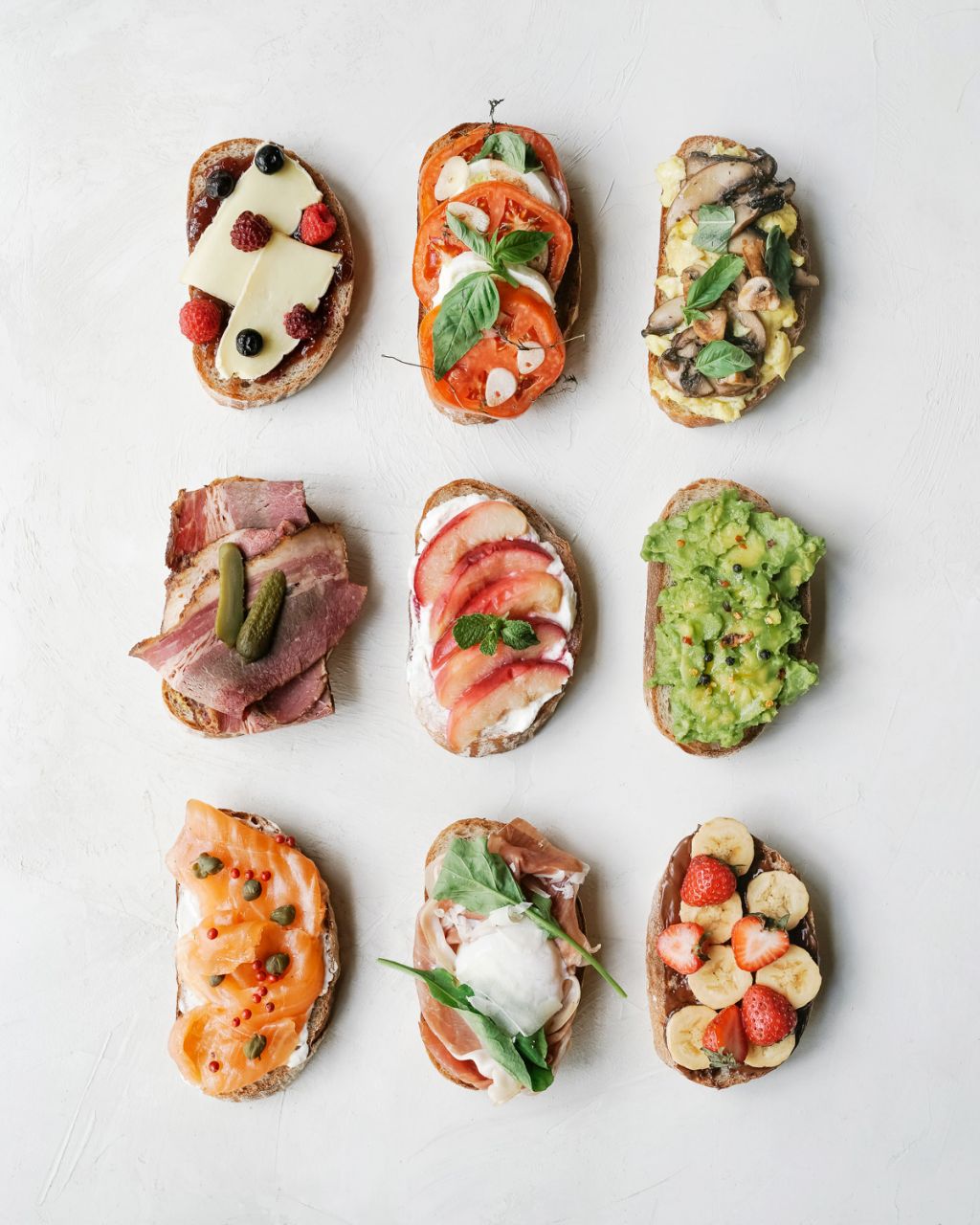 Think outside the (lunch)box
One of the most luxurious types of bread I have ever eaten is a croissant. The layers and layers of laminated dough made with layers and layers of butter feel like a decadent treat that is meant to be savored and eaten slowly… even if I am enjoying them, simply, with jam.
Crescent in shape, light and flaky, yet sturdy enough to take a hearty filling, this Échiré specialty from Dough & Grocer, makes the perfect home for my chicken salad.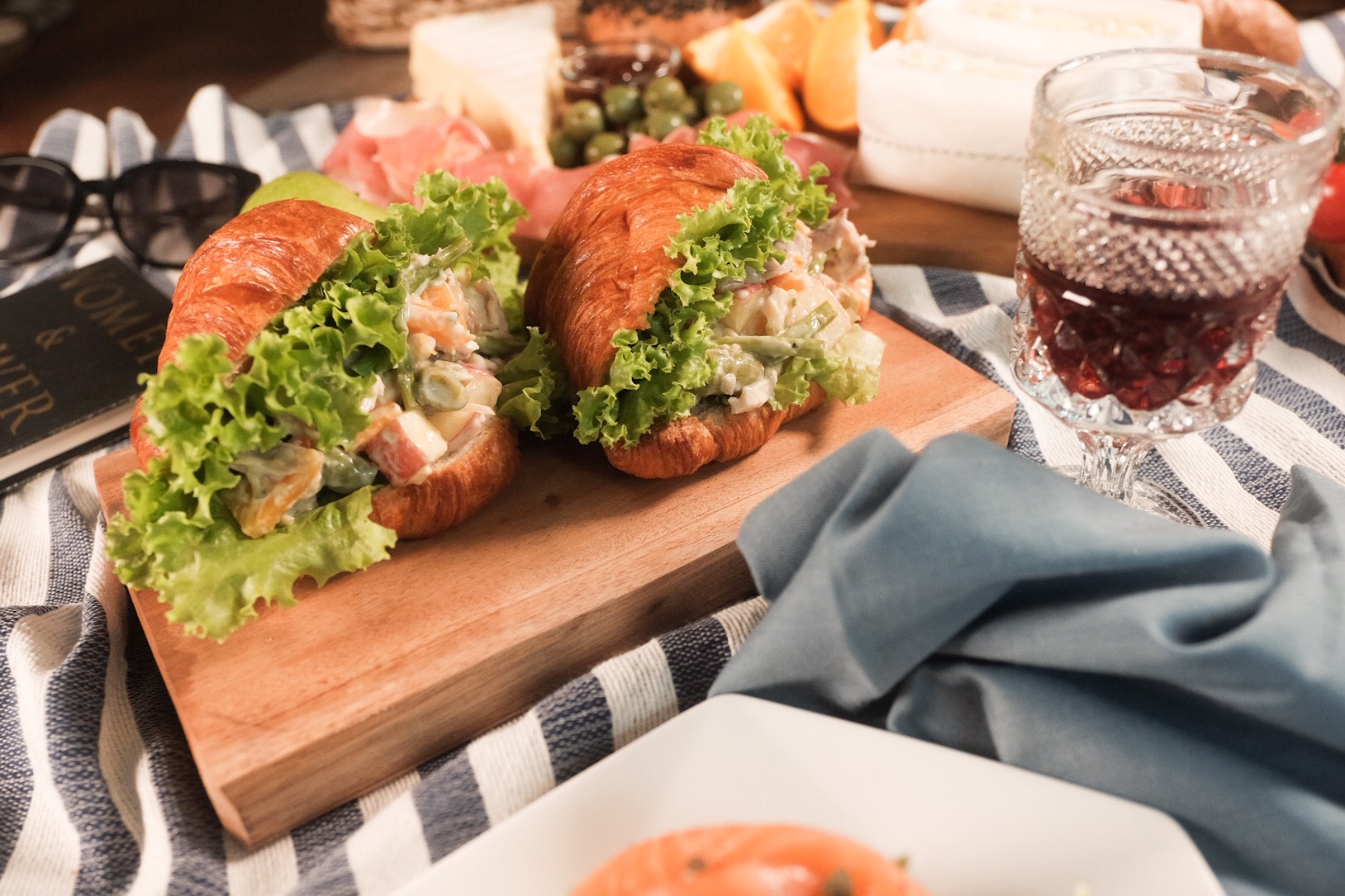 Loaded Chicken Salad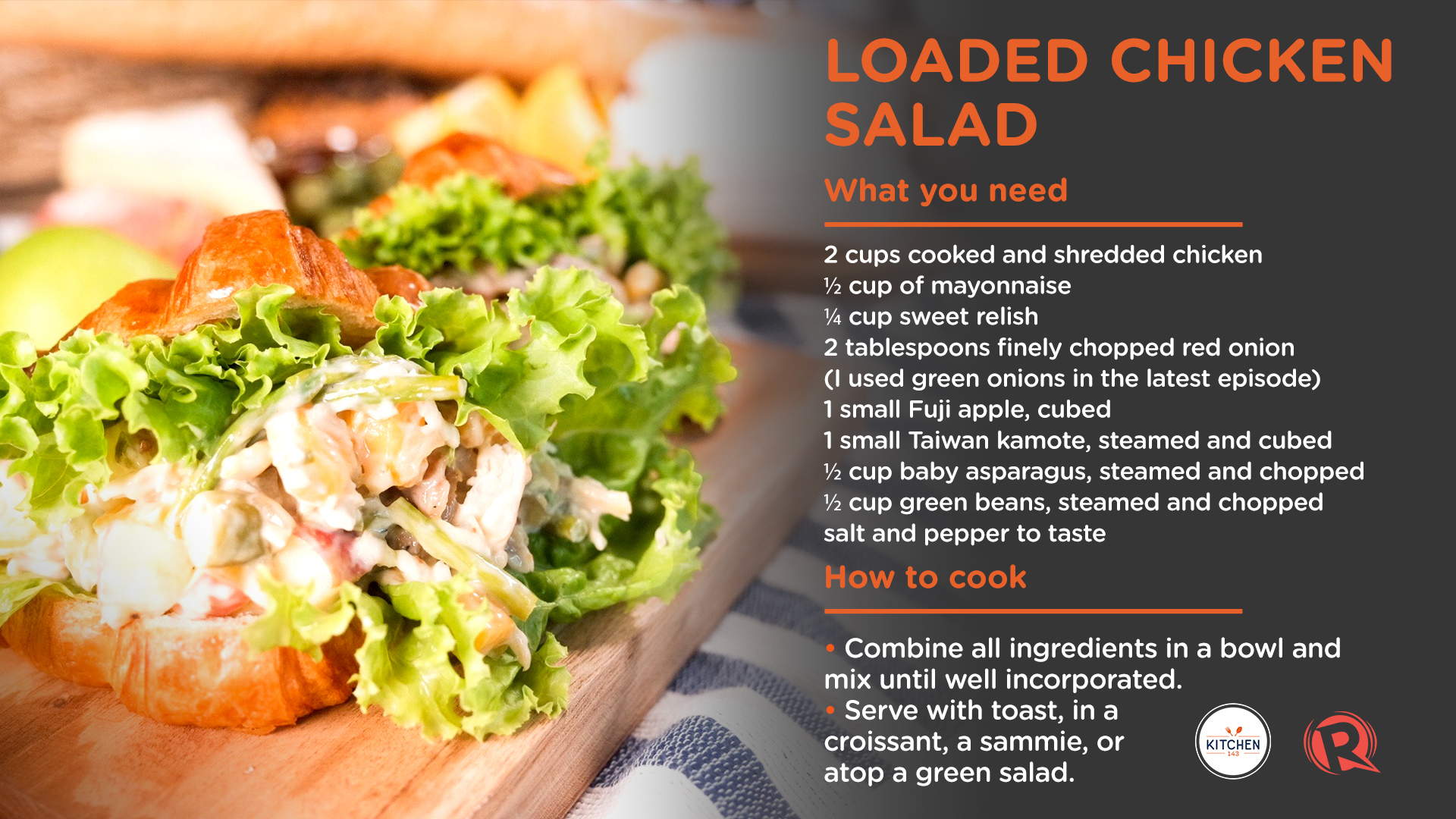 What you need
2 cups cooked and shredded chicken
½ cup of mayonnaise
¼ cup sweet relish
2 tablespoons finely chopped red onion (I used green onions in the latest episode)
1 small Fuji apple, cubed
1 small Taiwan camote, steamed and cubed
½ cup baby asparagus steamed and chopped
½ cup green beans steamed and chopped
Salt and pepper to taste
What to do
Combine all ingredients in a bowl and mix until well incorporated. Serve with toast, in a croissant, a sammie, or atop a green salad.
Dining outdoors
Just like brunch, packing a picnic has to be another one of my favorite meals. Just like brunch offers a plethora of possibilities for both the cooker and the eater, there are very few rules when packing a picnic, (unless you count the self imposed rules of making a proper sandwich) because this outdoor event can include anything you can eat with your hands.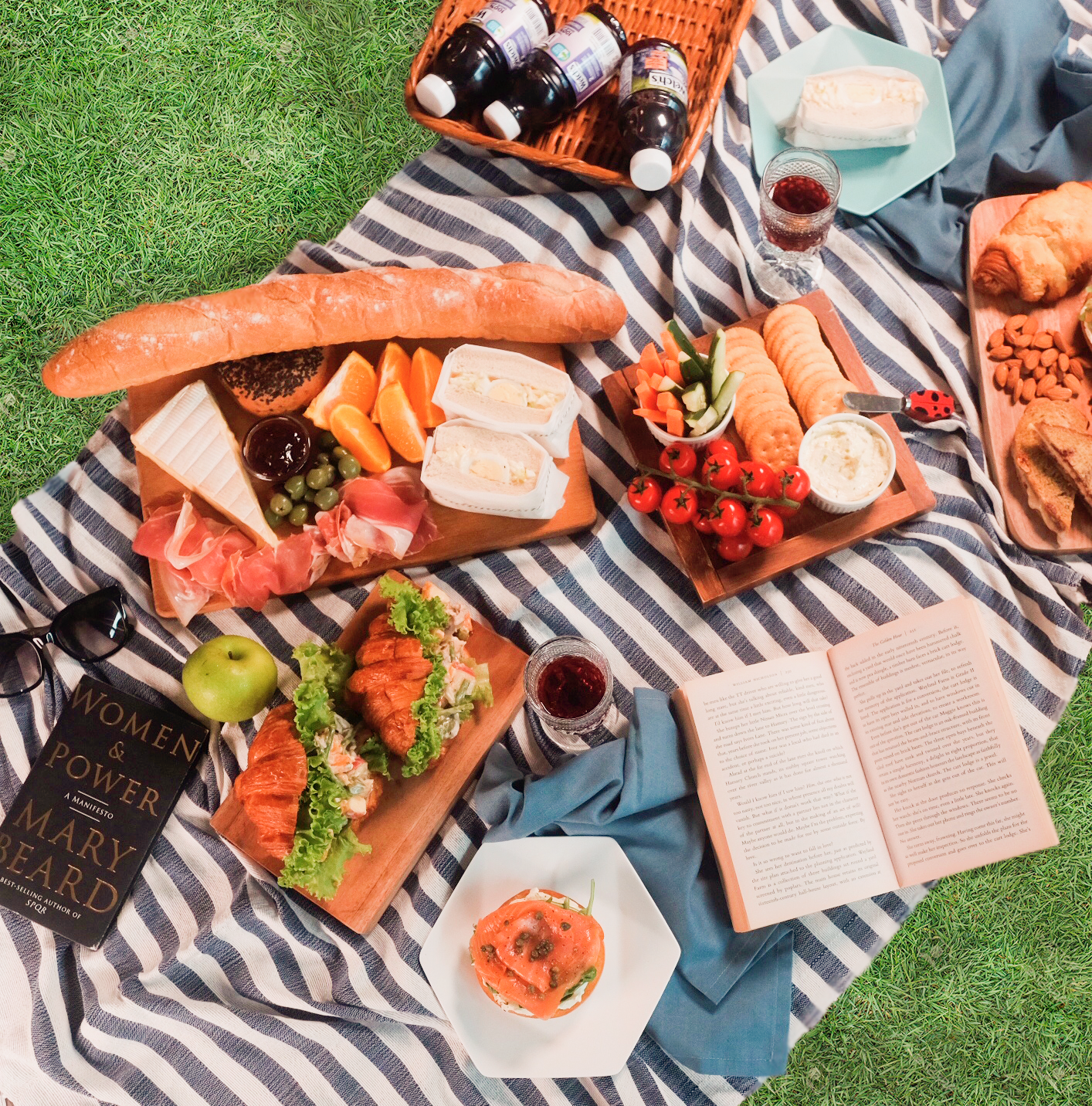 I was hoping to enjoy a proper picnic outdoors before the rains came, but for the past few days, it has been storming. Never the less, we can still enjoy all the picnic food that we can put together with ease when looking at quality ingredients to assemble.
Picnic sammies and ideas
Another version of an open faced sammie that works great on a picnic no matter what time of day can include bagels.
Since experimenting in the kitchen throughout quarantine has had me stepping outside my comfort zone, I have learned how to make a few more baked goods with the help of Gianina. But nothing screams comfort in a sandwich more than a good old egg salad sandwich. Our take on this one has us adding a whole egg to make it pretty, and a little truffle oil with the Kewpie Mayo, too.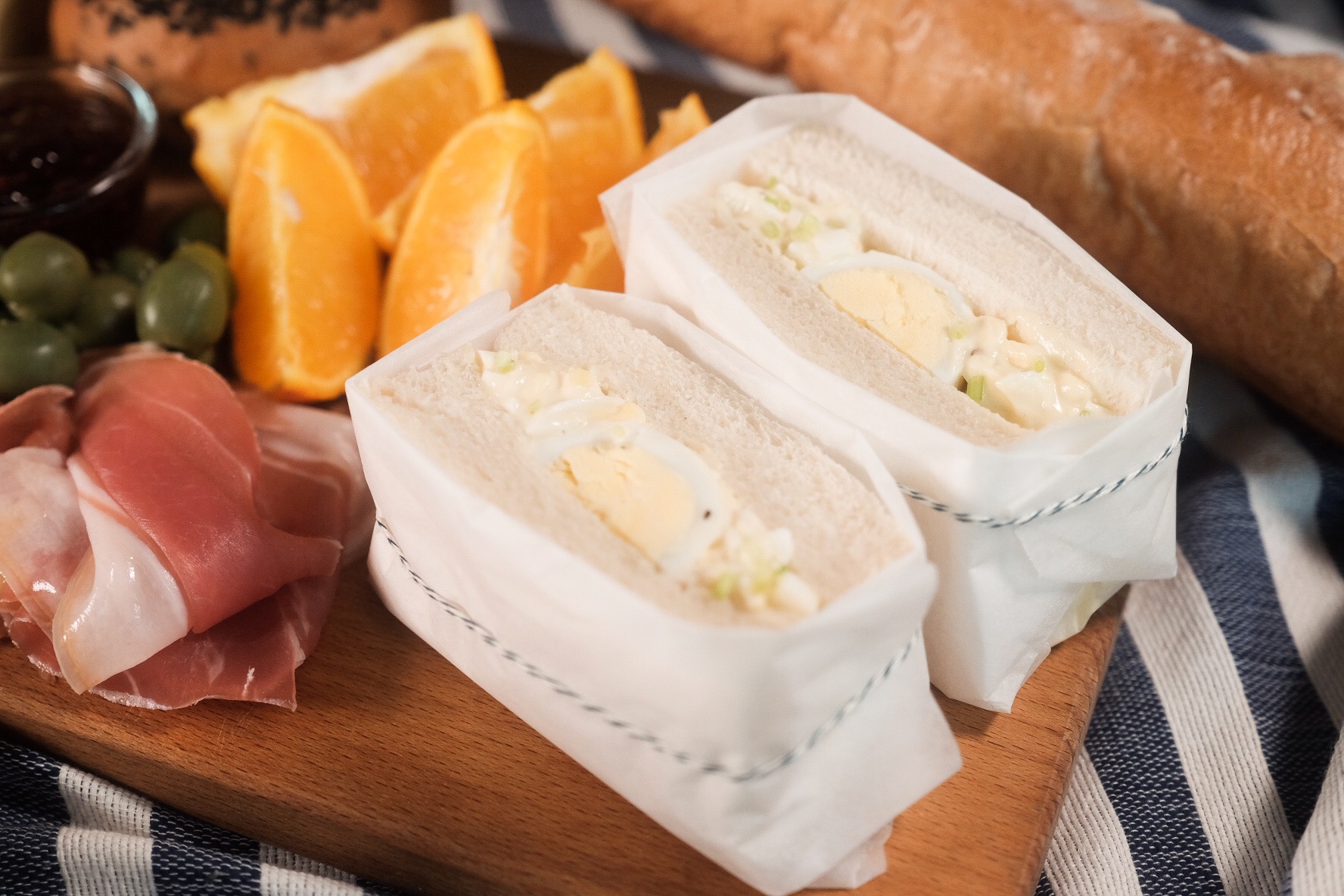 Truffled Egg Salad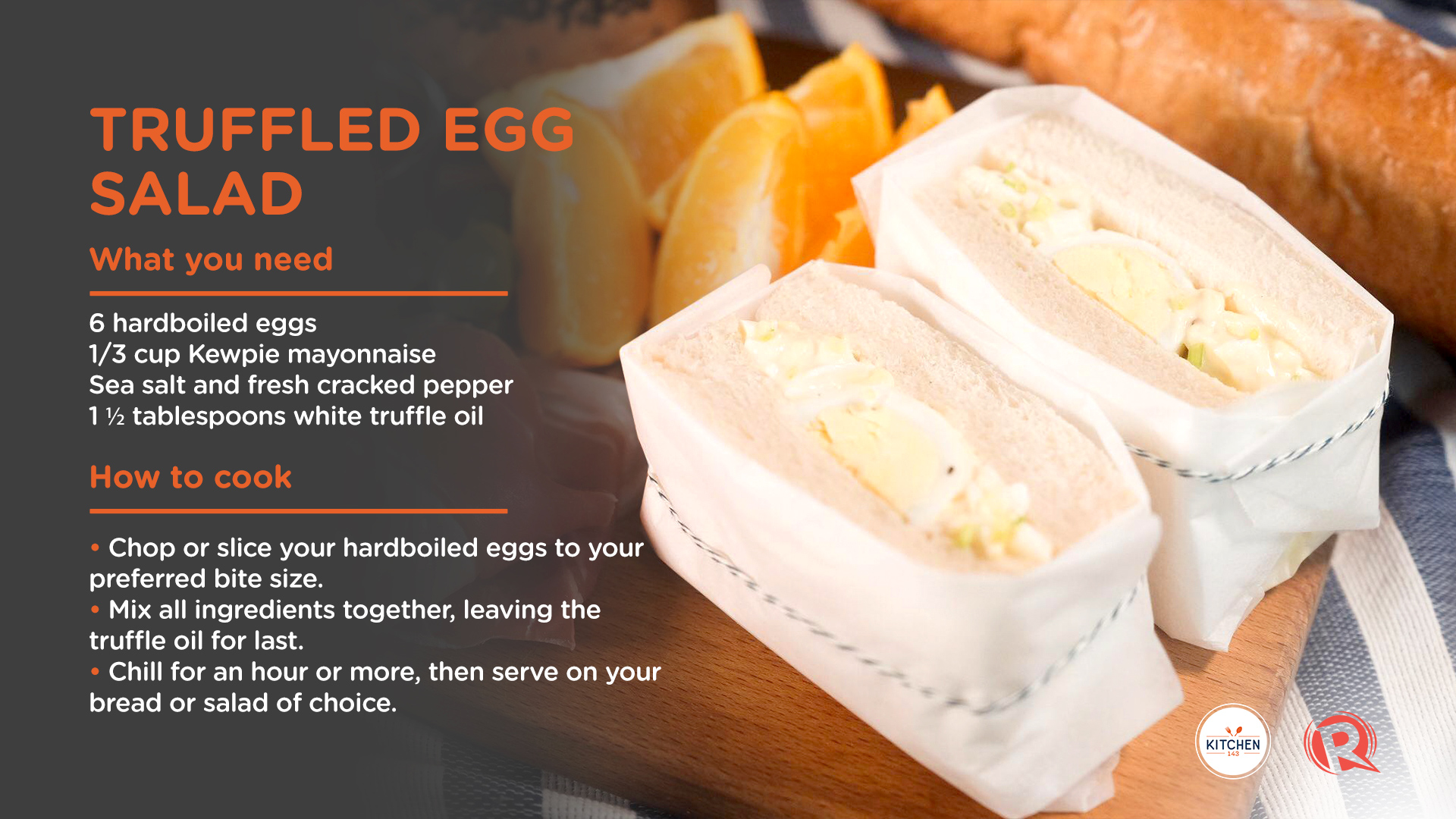 What you need
6 hardboiled eggs
1/3 cup Kewpie mayonnaise
Sea salt and fresh cracked pepper
1 ½ tablespoons white truffle oil
What to do
Chop or slice your hardboiled eggs to your preferred bite size.
Mix all ingredients together, leaving the truffle oil for last.
Chill for an hour or more, then serve on your bread or salad of choice.
Sandwiches deconstructed or charcuterie boards
If you're eating outdoors and want to create a festive atmosphere that allows you to enjoy the food, the scenery, and the conversation, a selection of meats, cheeses, chips, and chocolate offer a variety of flavors and textures for picnic goers.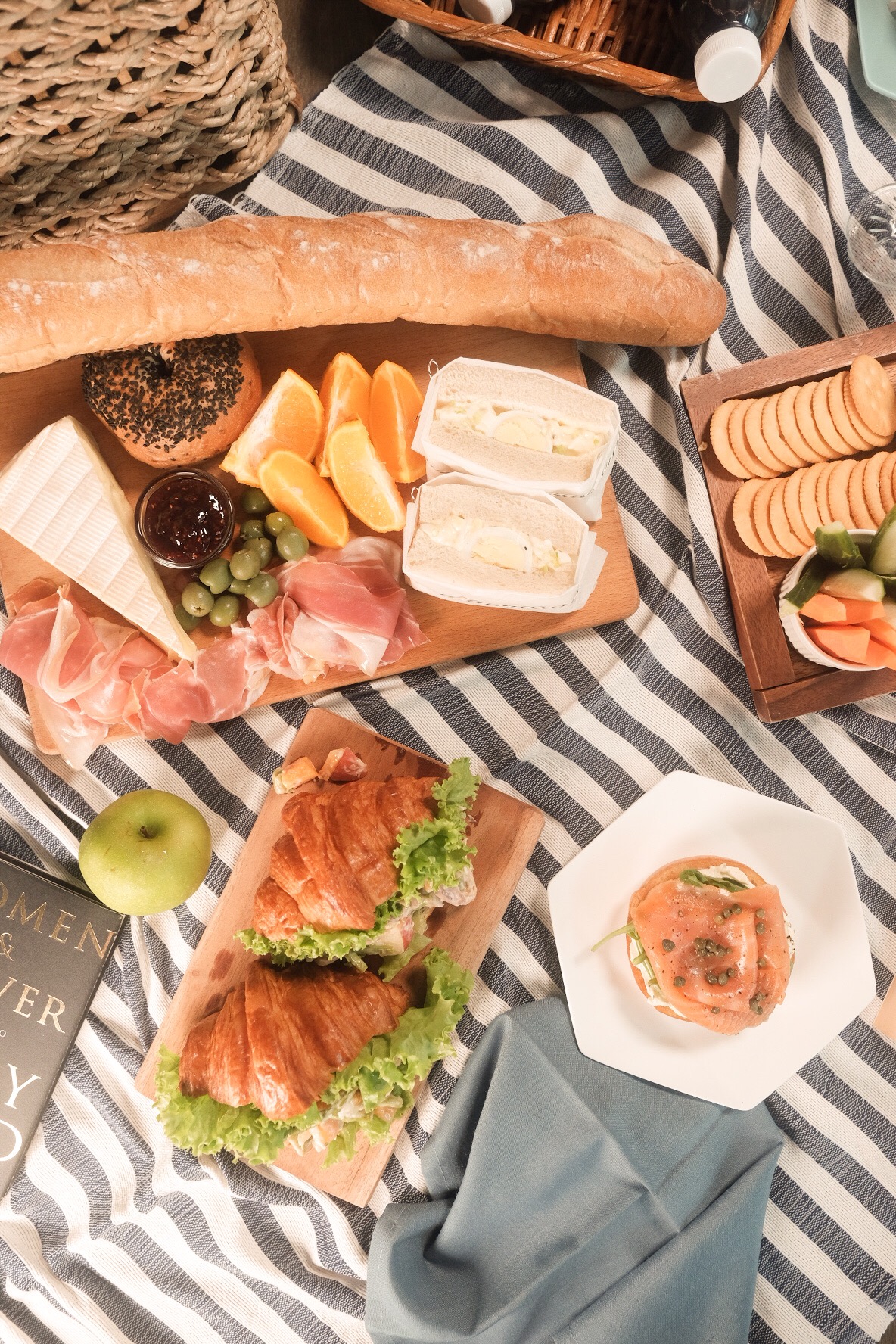 Whether you are making sandwiches for a picnic, a lunchbox, an afternoon snack, or to accompany a light dinner, with a bowl of soup, there are a variety of ways to slice it.
They are easy to assemble, can be both savory and sweet, and allow the expression of creativity through fillings, spreads, and the types of bread we can use for happy tummies. And in my home, happy tummies make for happy kiddos.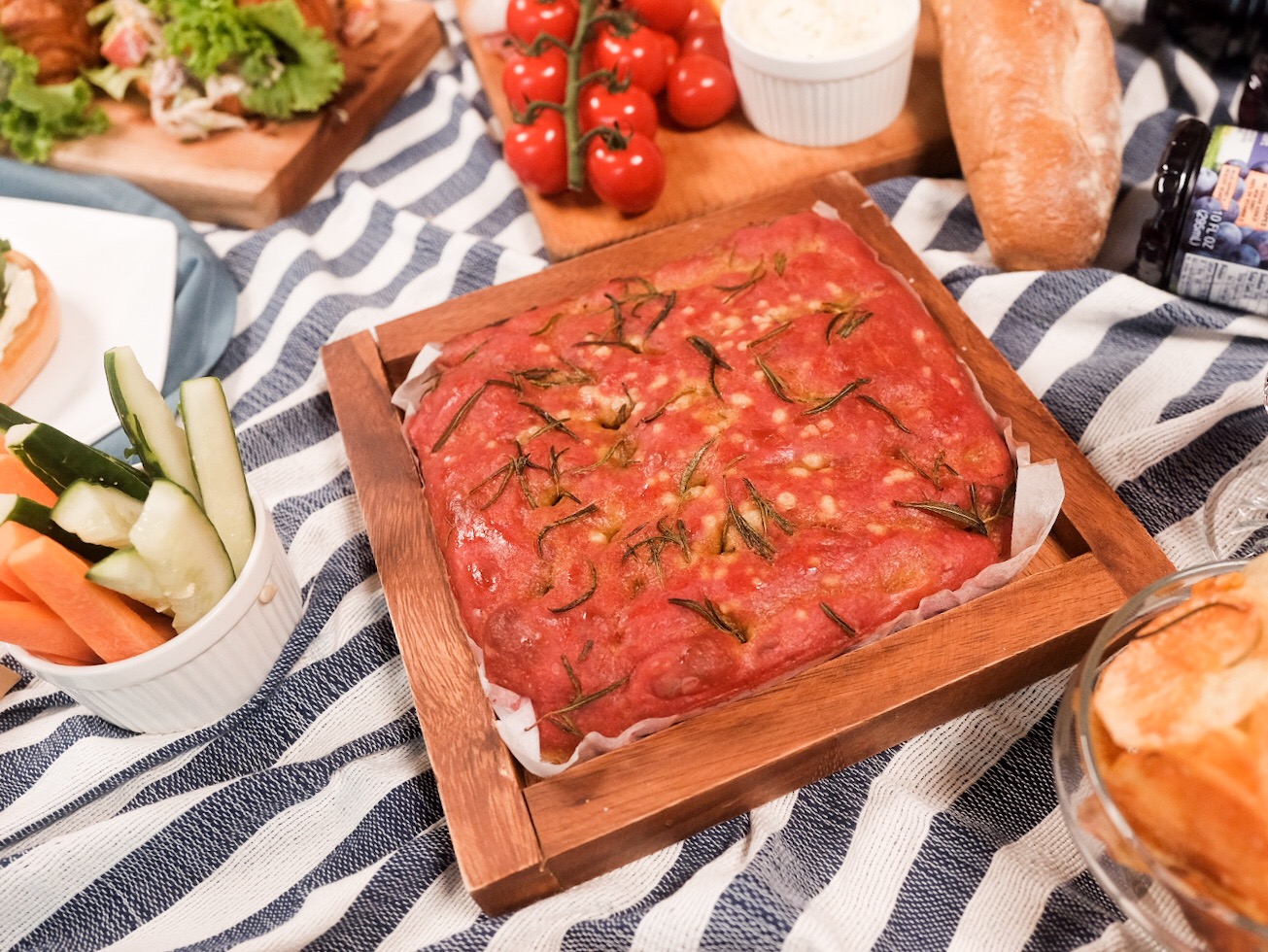 Assorted bread, cold cuts, cheese, spreads, and fresh fruit and vegetables can be found at Dough & Grocer.
Beetroot Focaccia can be ordered from Candishhh Bakes. – Rappler.com