Celebrate Pride Month with these colorful and refreshing flag-inspired treats from Sebastian's Ice Cream
In celebration of International Pride Month, local ice cream brand Sebastian's is reintroducing their limited edition rainbow Pride Pops, with new flavor and rainbow-inspired treats.
Sebastian's owner Ian Carandang, a proud gay man, first introduced the Pride Pop in 2016. Due to high demand, Ian brought the 6-striped, multi-flavored popsicle to all stores in June 2018. It's since become a staple every Pride Month.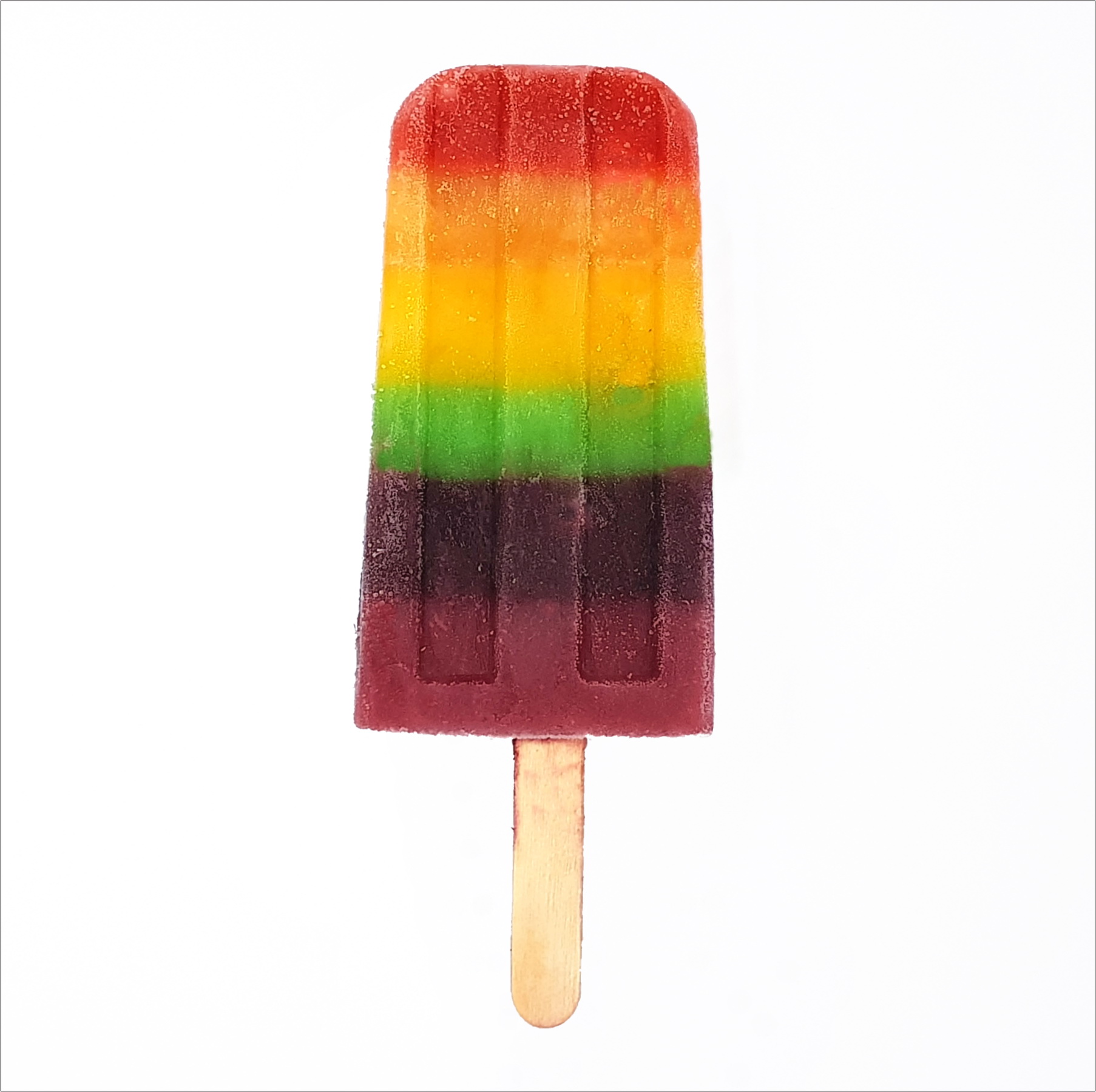 Sebastian's Pride Pop features the colors of the rainbow flag and has layers of strawberry, orange, mango, green apple, blueberry, and grape flavors, respectively, with coconut strips in between. The fruit-based, tangy icy popsicle is a light and refreshing treat, perfect for the summer.
This year, Sebastian's added new Pride Pop flavors, to honor subcultures and identities in the LGBTQ+ community: the Bear Pride Pop and Transgender Pride Pop.
The Bear Pride Pop represents the Bear subculture of the community, and consists of colors similar to the furs of animal bears (and the bear pride flag) – dark brown, rust, golden yellow, tan, white, grey, and black. The creamy, chocolatey milk-based popsicle features indulgent layers of chocolate, Nutella caramel, coffee, vanilla, black sesame, and black cocoa.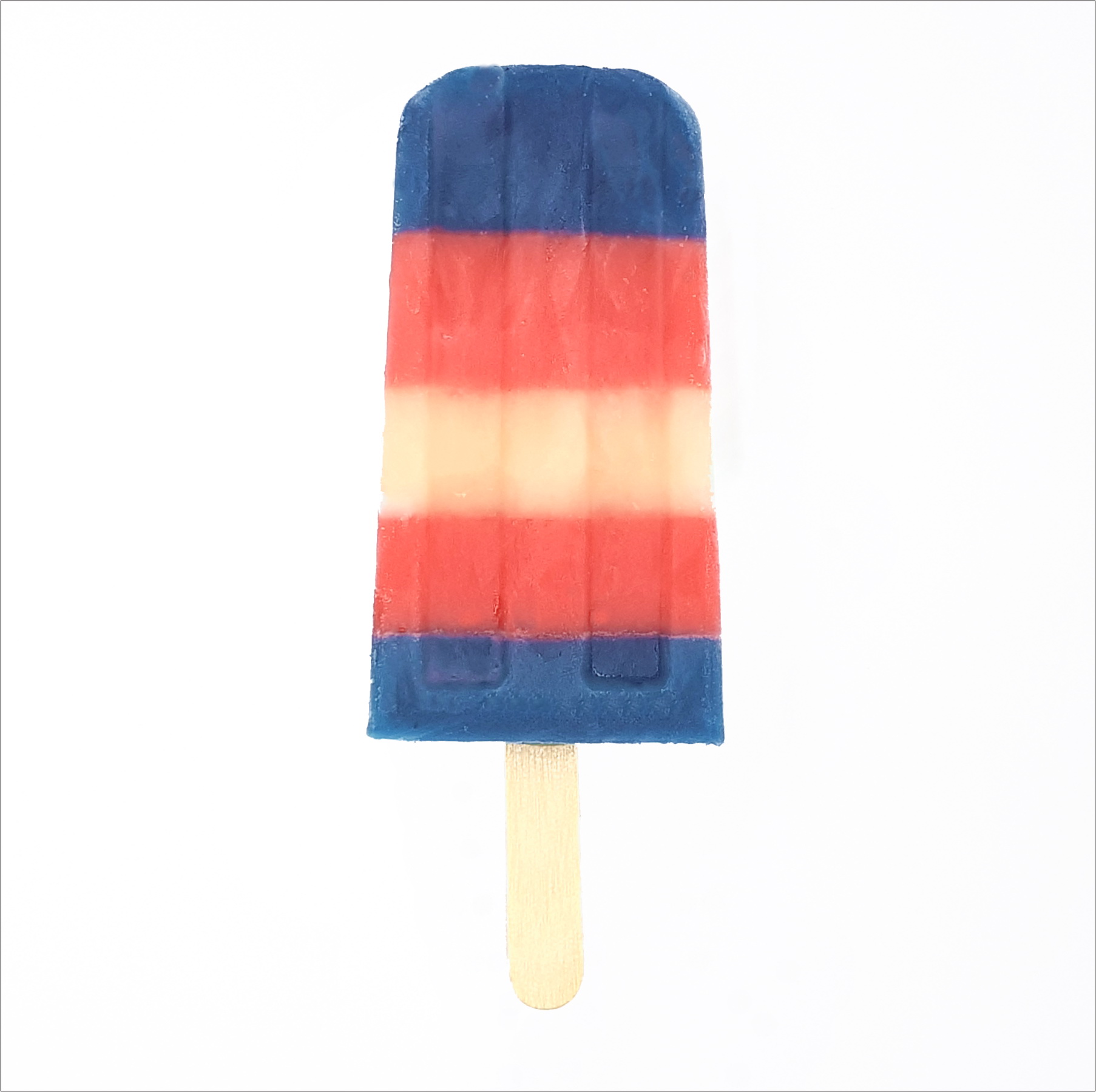 The Transgender Pride Pop takes inspiration from the trans flag created by trans woman Monica Helms in 1999, which has 3 colors: baby blue, baby pink, and white. The flavors here are both sweet and tangy, thanks to the pop's Yakult-based, fruity layers of blackberry, strawberry, and original Yakult flavors.
Each Pride Pop costs P95 and is available starting June 1 for a limited time.
What about a rainbow ice cream cake? Similar to the Pride Pop, this multi-textural, flavorful ice cream cake is layered with different colors, made with cake, sherbet, sorbet, and ice cream.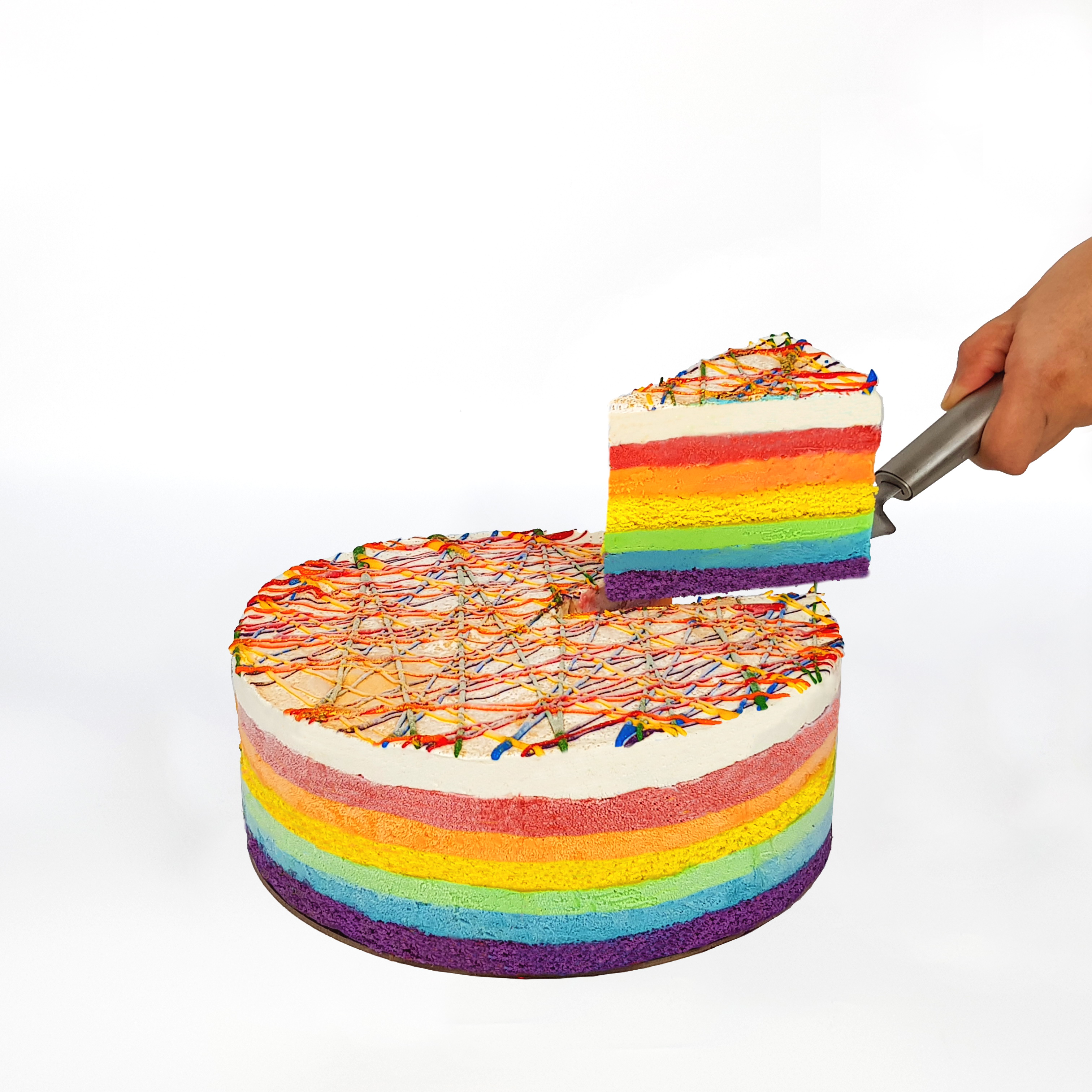 From bottom to top, there's ube cake, blueberry ice cream, avocado ice cream, lemon cake, orange sherbet, strawberry sorbet, and sweet cream ice cream with milk crumbs. It's finished off with white chocolate rainbow sprinkles and gold glitter flakes, because why not?
Sebastian's Rainbow Ice Cream Cake costs P1,650 for a 9″ whole and P155 per slice.
Seasonal flavors
Sebastian's also has a line-up of limited edition flavors for June, like their chunky and sweet Ubetopia, made with ube halaya and ube fudge chunks. The Macadamia White flavor is made with smooth and creamy white chocolate ice cream, mixed with toasted macadamia nuts.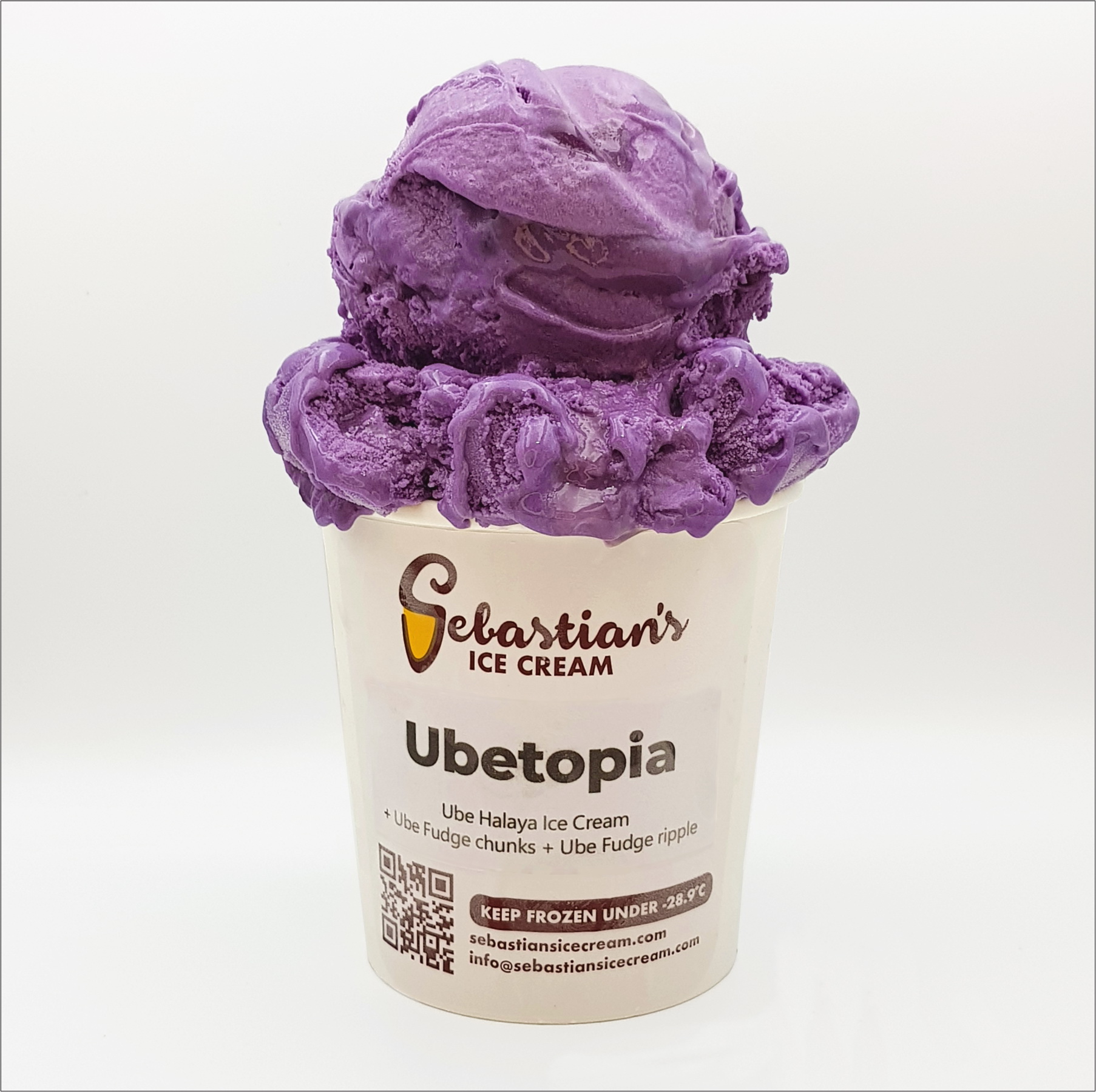 Chocoholics may enjoy the Chocolate Cream Pie, an indulgent combination of condensed milk-chocolate pudding ice cream, sweet cream ice cream, and crunchy Oreo crust chunks. Fancy something fruitier? The Strawberry Cheesecake flavor is both rich and bright, made with cream cheese ice cream, baked cheesecake chunks, and strawberry sorbet.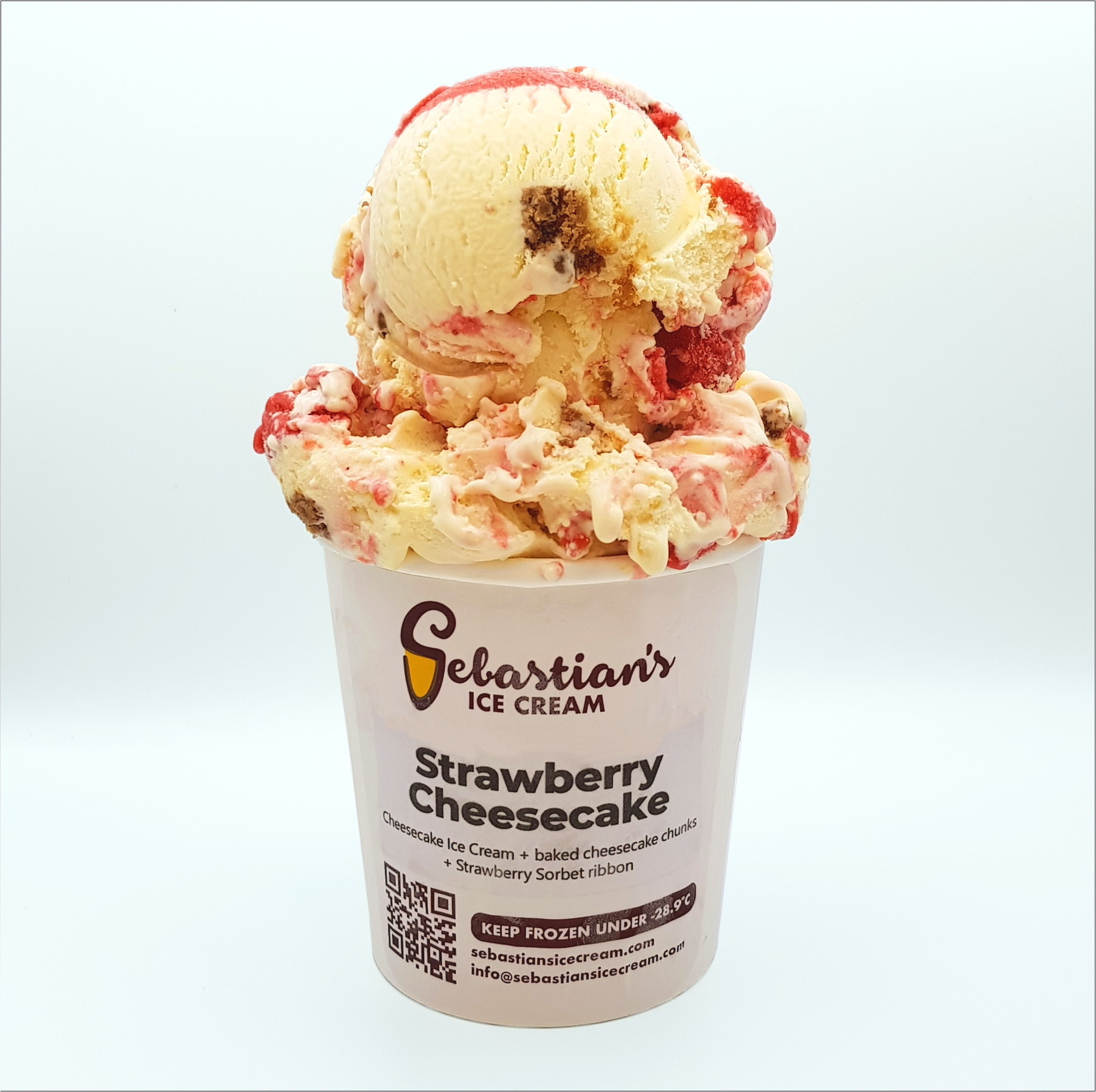 Each flavor costs P405 a pint.
All of Sebastian's limited edition items are available via take-out from their Podium store or for delivery via Sebastian's website. – Rappler.com