The Michelin star chef is awarded for Obscura, a modern Chinese restaurant based in Shanghai, China
Michelin star chef DeAille Tam was named Asia's Best Female Chef of 2021 by Asia's 50 Best Restaurants Academy.
As executive chef and co-founder of restaurant Obscura in Shanghai, Tam was awarded the title for her "creative flair, progressive approach and deep understanding of Chinese culinary traditions."
Tam first worked at Bo Innovation in Hong Kong with her husband and co-founder Simon Wong, under the acclaimed Masterchef Canada judge Alvin Leung. The couple was later appointed by Leung as co-executive chefs in Bo Shanghai at Five on the Bund.
The restaurant features a 10-course tasting menu that incorporates elements from China's eight regional cuisines. Time Out Shanghai hailed the menu as "an all-out, no-regrets meal of some of the most interesting food in the city." Tam was later named the first female chef in Mainland China to earn a Michelin star after Bo Shanghai earned the title in 2018.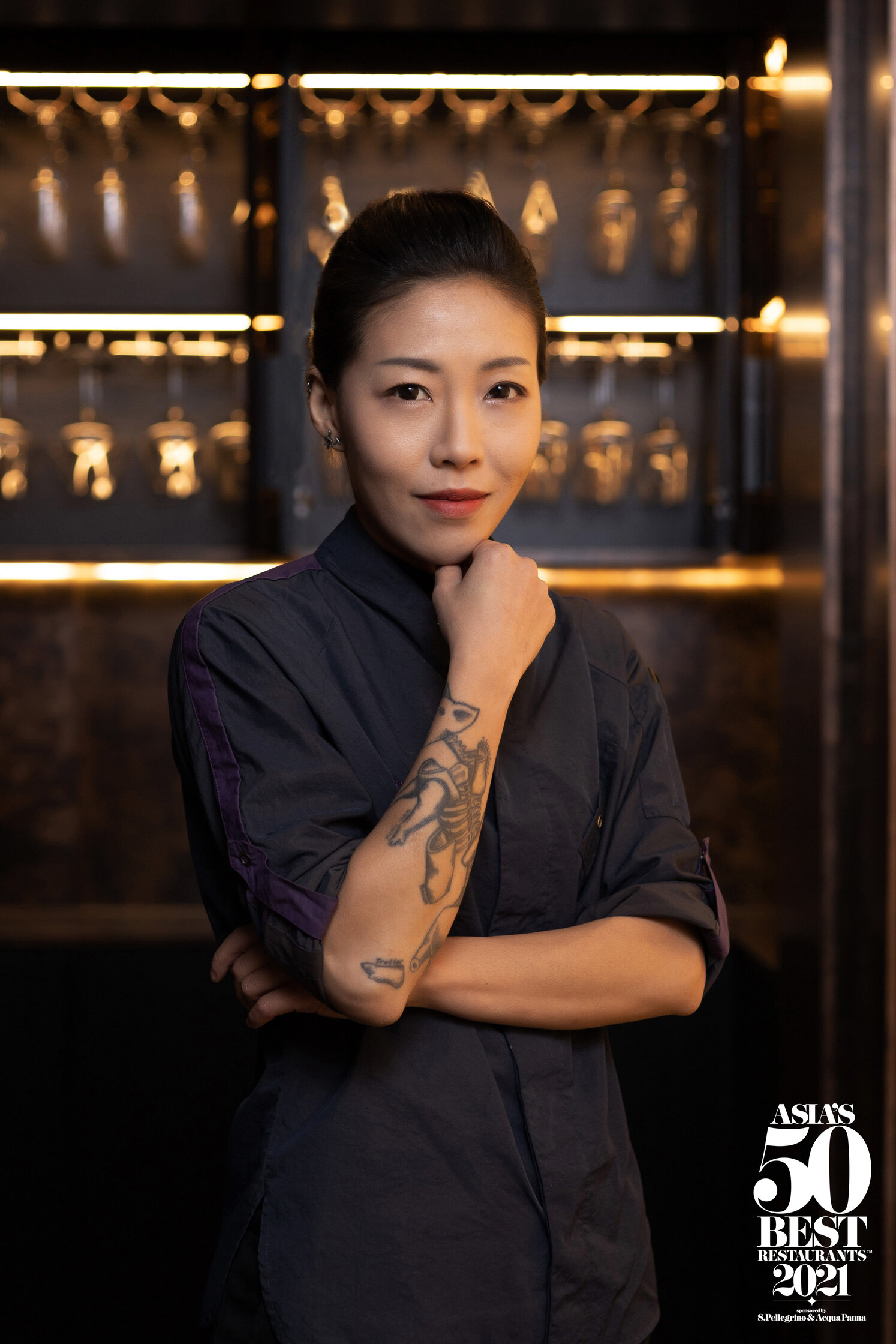 Inspired by their work experience in Bo Shanghai and their travels together, they founded Obscura in November 2020. The restaurant is best known for its elegant and contemporary approach to traditional Chinese cuisine.
Born in Hong Kong and raised in Canada, Tam pursued an engineering degree before following her passion for the culinary arts. She later obtained a postgraduate degree in Italian cuisine at George Brown College in Toronto. While studying, she met Wong, who coincidentally left his medical degree to study culinary arts as well.
"This award marks a major milestone in my career. I am humbled that many industry leaders who I admire have followed my evolution in this industry. I hope to be able to inspire others to pursue their passion," Tam said in a press release.
Tam joins the ranks of Filipino chef Margarita Fores and Korean chef Cho Hee-sok, among others, recipients of the award in 2016 and 2020, respectively.
The Asia's 50 Best Restaurants Academy is comprised of over 300 culinary leaders worldwide – chefs, food critics, writers, and restaurateurs. The annual Asia's 50 Best Restaurants list for 2021 will be released on March 25. – with reports from Andrea Tibayan/Rappler.com
Andrea Tibayan is a Rappler intern.