This vegan 'chicharon vaboy' is crunchy and savory
For those searching for a healthier, plant-based alternative to crunchy pork chicharon, local business Shirley's Just Vegan may just have what you need – vegan "chicharon vaboy," made from 100% plant-based ingredients.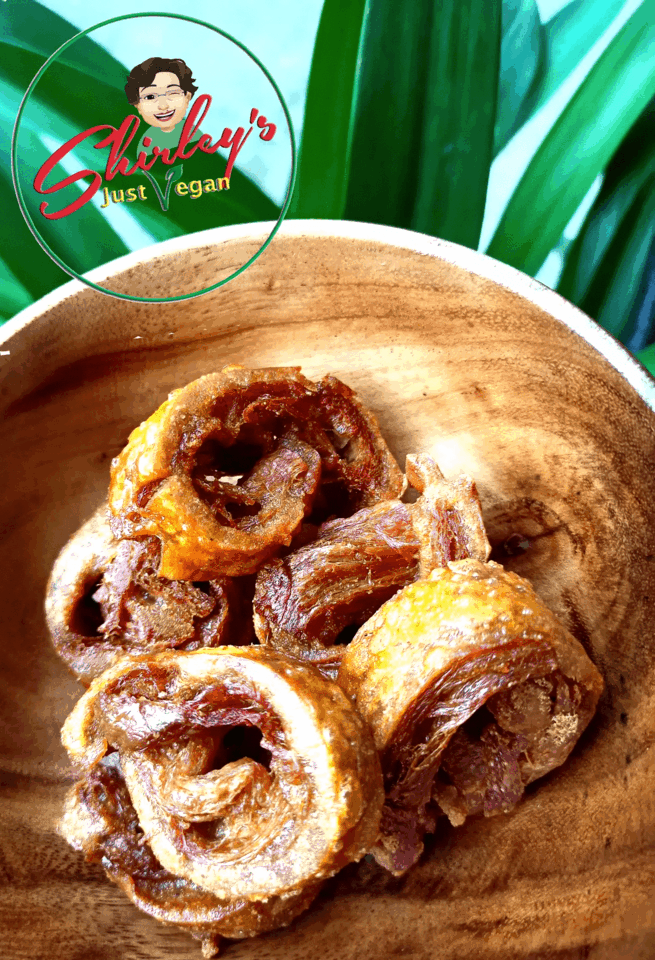 Shirley sells her homemade, cruelty-free chicharon in frozen packs of 6 for P140 and in dozens for P275. Uncooked, they look similar to raw liempo, rolled up and held together by a toothpick. They're best deep-fried in your preferred cooking oil until golden brown and super crunchy (it only takes about 5 to 8 minutes)!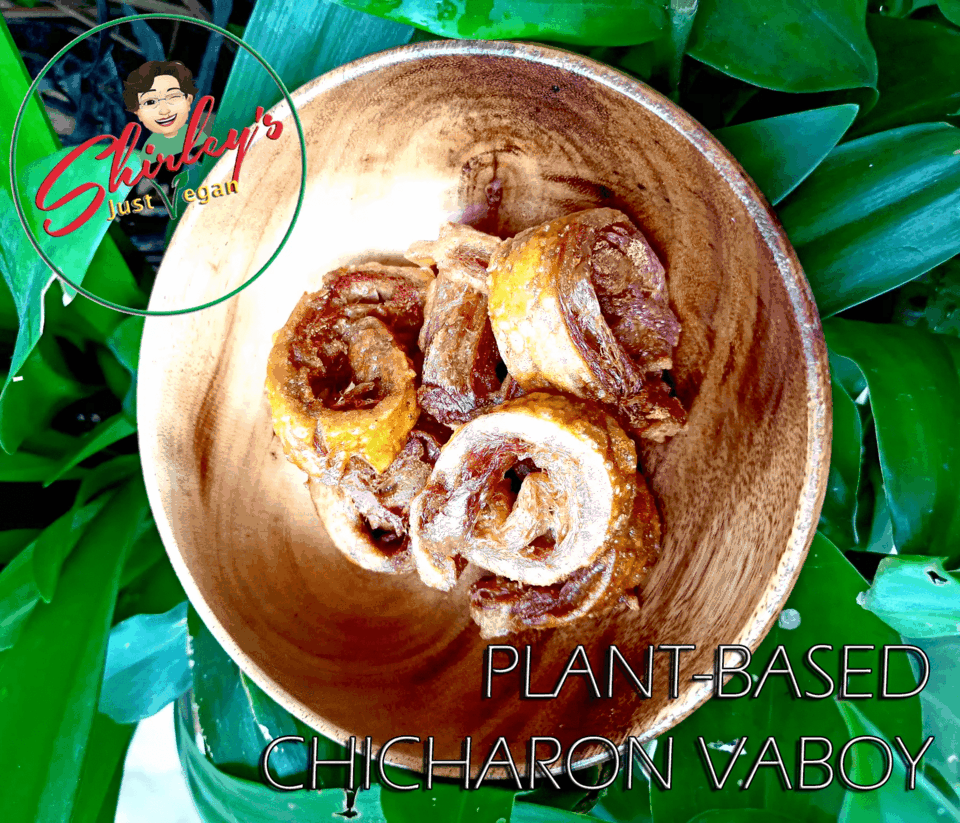 Air-frying enthusiasts can use their air fryer, too – just don't forget to brush some oil on the chicharon pieces, and to keep the temperature low and steady to avoid burning the exterior too quickly.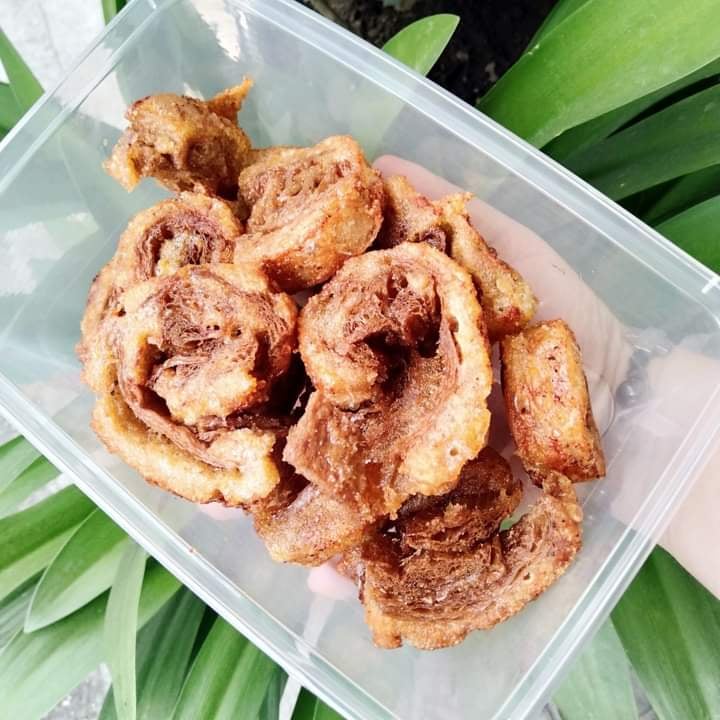 Texture-wise, Shirley's plant-based version is on point, in terms of crunch. It's not so much like a light, crumbly chicharon, but more like a deep-fried, crispy liempo – it's got that crackly, brown skin, "fatty" second layer, and chewy "meat" in the center, which almost resemble muscle fibers. Taste-wise, it doesn't need much additional seasoning – it's well-seasoned its own; salty, garlicky, and best paired with suka or toyomansi, and some sili (don't forget the rice)!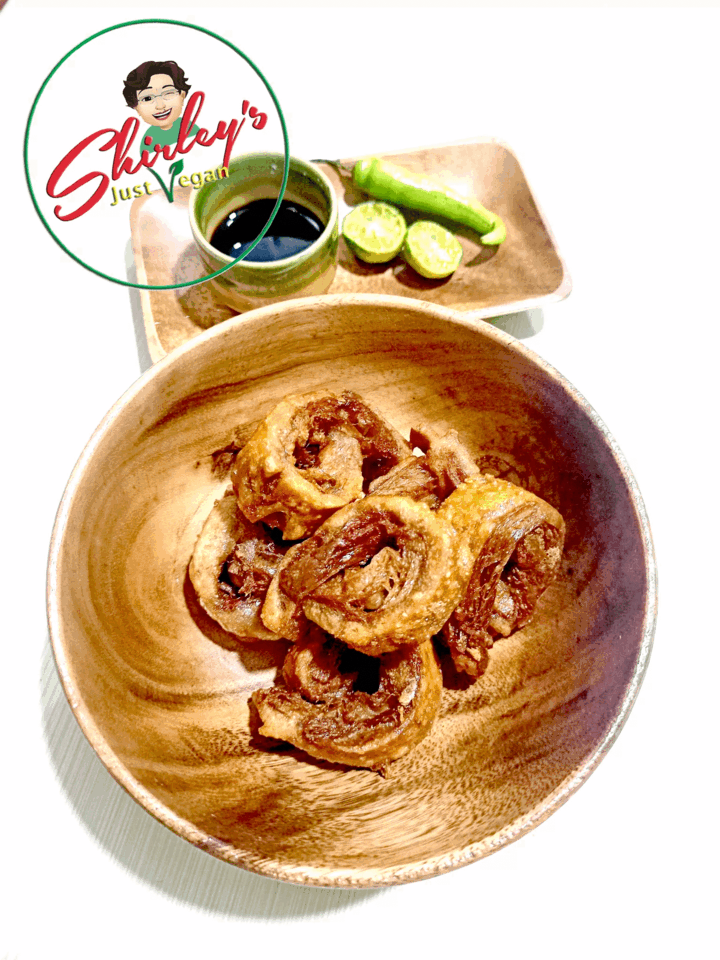 Shirley's vegan chicharon is made from textured vegetable protein, flour, cassava starch, soy sauce, garlic, salt, pepper, and annatto paste to give it that brownish hue. Heads-up: it isn't soy or gluten-free.
Shirley's Just Vegan is based in San Andres, Manila. You can place your orders via SMS at 0999 518 9680 or Facebook. – Rappler.com