Here's a quick and easy crab cake recipe
The pandemic hasn't just forced us to shift priorities in our lives. it has also changed our health habits, the way we interact with family, friends, and celebrate milestones and events.
It has changed our relationship with food, how we prepare it, and how we enjoy it both inside and outside of the home. Because of quarantine measures, the food chain supply has been challenged. The need to source food in the city resulted in Viber groups for ordering vegetables and goods in bulk. Many of us have found different ways to get what we need delivered to our homes.
The challenges we have all learned to overcome in putting fresh food on the table has sprouted newfound skills to source fresh vegetables from the lowlands, coffee from Batangas, strawberries from Baguio, and seafood that surrounds our islands fresh from the ocean.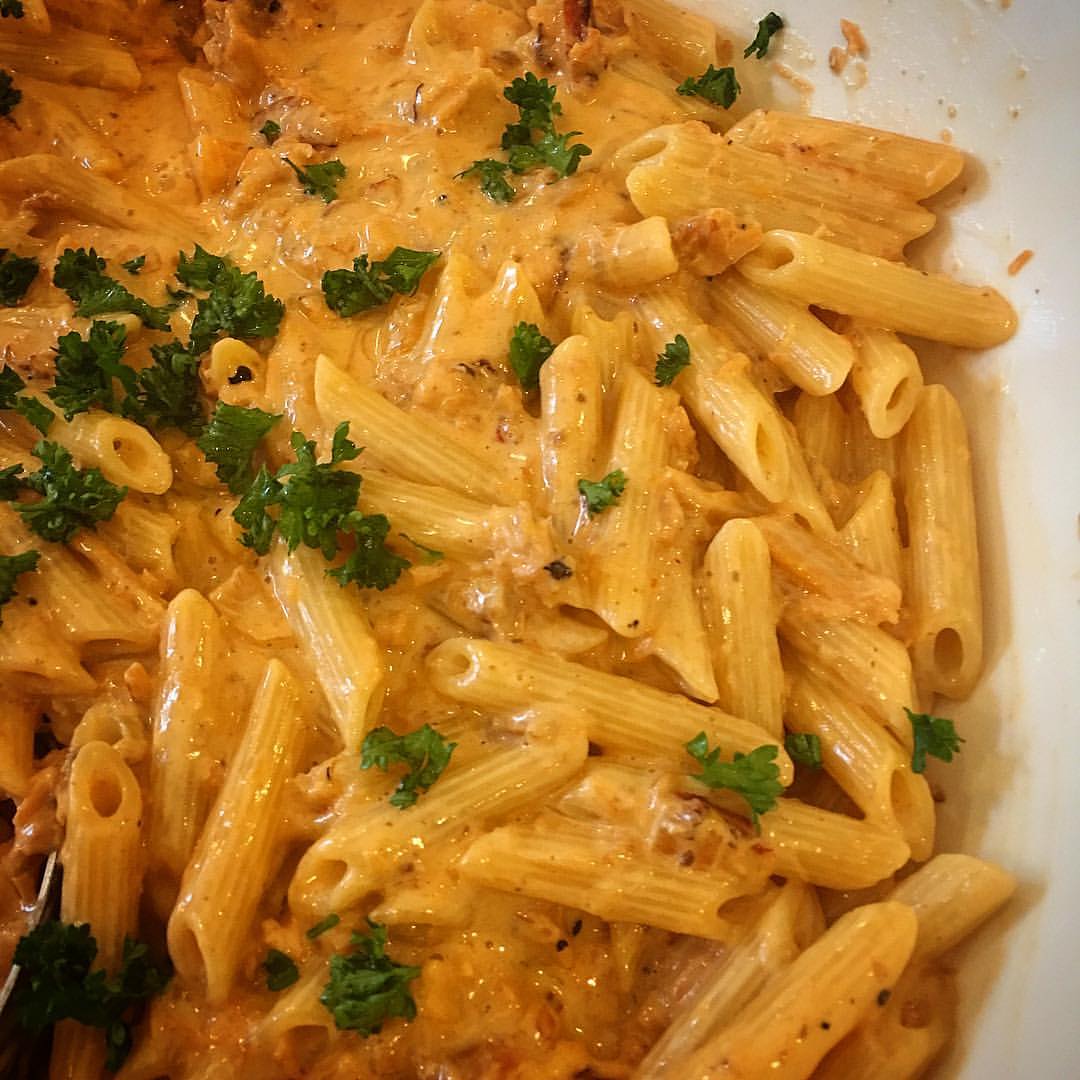 Going out of the house less and less means food shopping becomes a chore that is limited to the quarantine pass holder, and the outings for buying food, shifts to a bi-weekly activity. "Suiting up" for, and sanitizing our raw ingredients and canned goods, also includes showering immediately after returning home. Buying vegetables in bulk and having kilos of fresh greens, root crops, and fruit, includes the tasks of learning how to pickle, making the most of leftovers, and understanding the importance of keeping and storing our food well.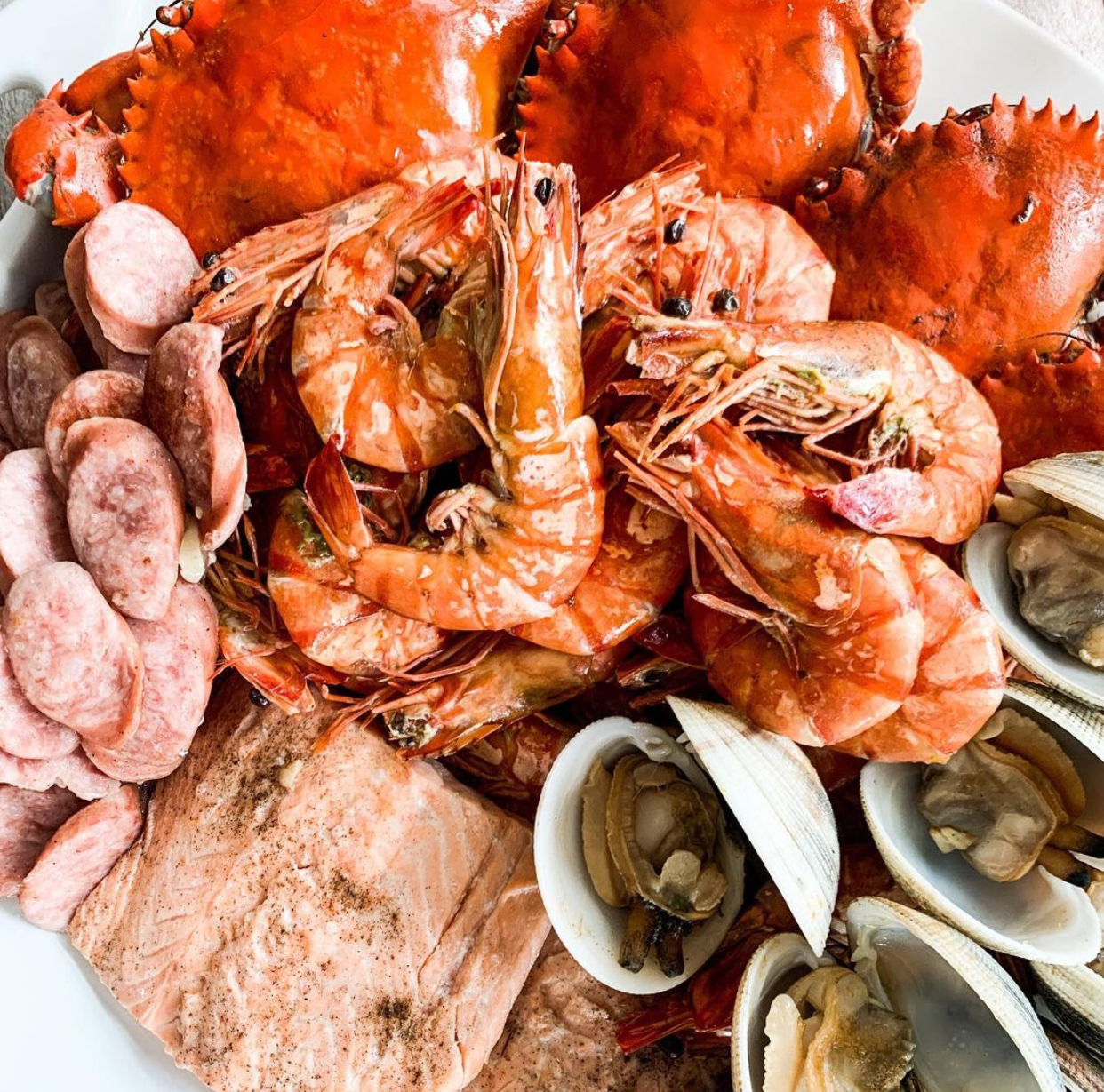 Fresh seafood has become a real treat, and consequently, ANYTHING that is fresh is now appreciated, savored, and prepared with so much more love and care. Since going to the market is not something we choose to do every day, options that include fresh and frozen food purveyors delivering fish to our doorstep is valued and shared. We can find fish and squid, frozen clams and mussels. However, finding fresh crabs is certainly a challenge unless you know about Pier 717.
This brand has been available in many of the local supermarkets for years, and is the largest crab exporter in the Philippines. This company's sustainable practice and their commitment to inclusive employment not only affects the products that they deliver to Filipinos (and the world market) but also ensures that they will be here for years to come.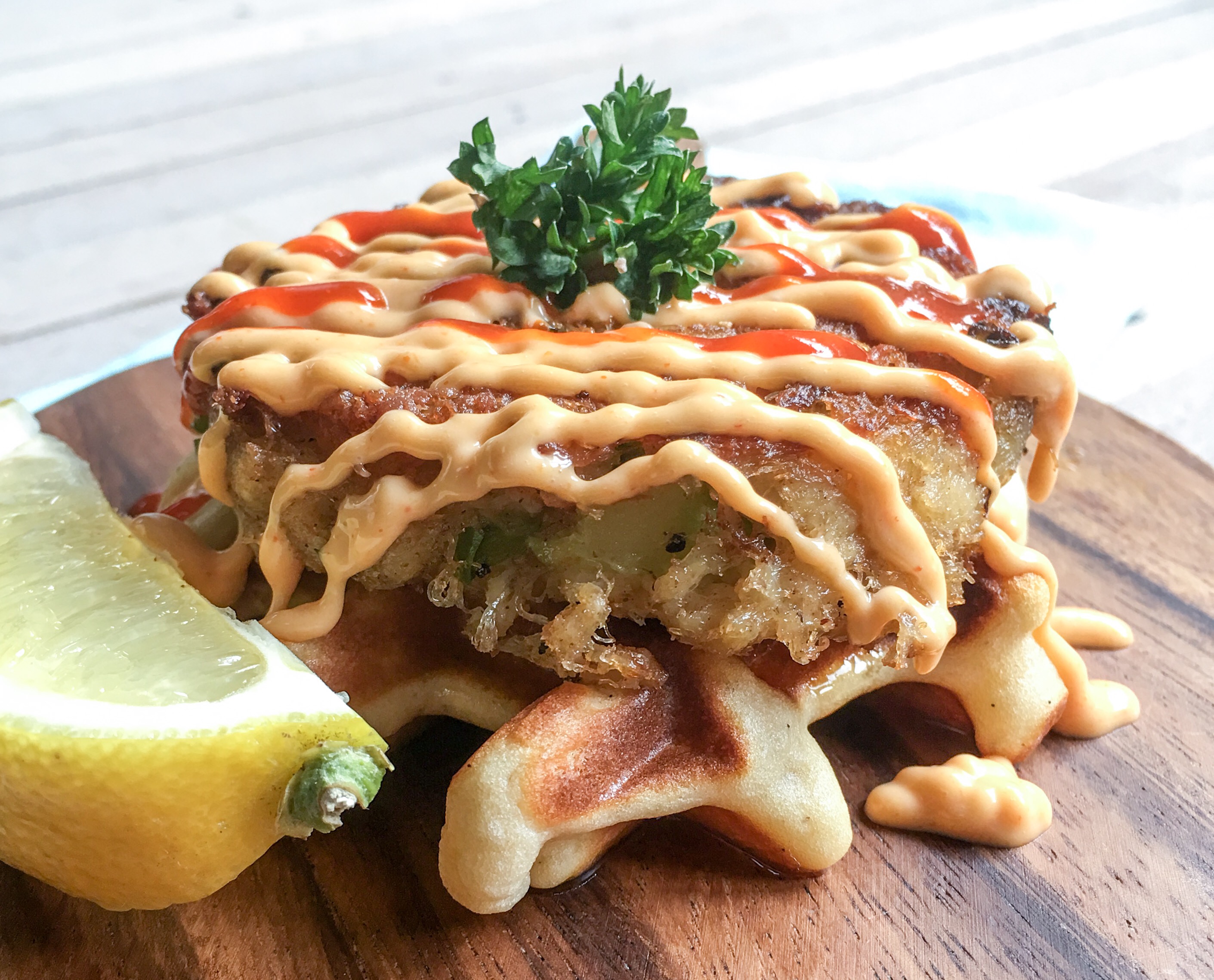 Inspired by the recent crab that Pier 717 shared with me for some recipe play, I went looking for photos of Nino's crab cakes and waffles. We will be recreating this recipe with some Pier 717 lump crab meat again soon!
Crab Cakes
Recipe by Nino Aventajado
You'll need:
2 poundslump crab meat
1 ½ cups panko bread crumbs
½ cup mayo
1 cup diced green or red pepper
1 tablespoon Dijon mustard
2 teaspoons Old Bay seasoning
Kosher salt and pepper
Juice and zest of lemon
Lemon wedges for serving
3 tablespoons butter and 3 tablespoons extra virgin olive oil for frying
Instructions
Combine all ingredients and let sit for 15 minutes before shaping and frying.
Fry on medium low heat with butter and EVOO.
Serve immediately, with fresh greens, waffles, or your starch of choice.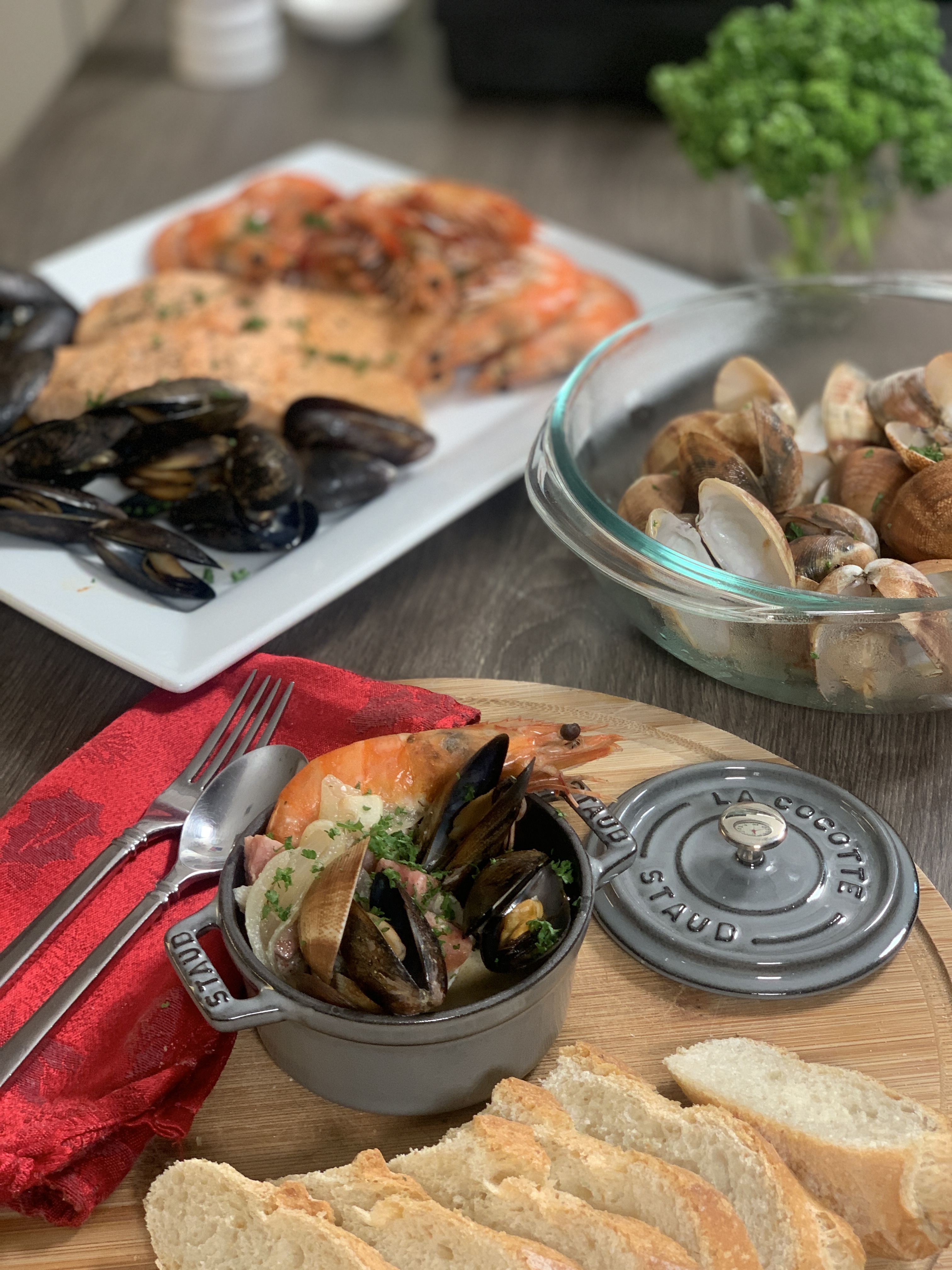 Sourcing sustainable produce, seafood, and meat for our tables has taken on a completely different meaning. Condo "pasabuy" groups have circumvented health concerns that loom as the pandemic continues to challenge old methods and outdated supply chains.
Lowering our carbon foot print, and shopping for sustainable ingredients that can be delivered to our home is now the norm. Perhaps you have chat groups that deliver fresh bread and pastries weekly, or you found an IG seller that peddles organic fresh eggs ordered by the tray.
Certainly, finding ways to enjoy fresh seafood may be a challenge, but the results are always fun and delicious when cooking and creating with my own #TeamGellibean in the kitchen. – Rappler.com