Paella, croquetas, and sangria make for a lovely Spanish night in!
So much of my relationship with food has been passed on from the generations of men and women that came before me. Both my Italian and Filipino traditions surrounding holidays and celebrations are rich with memories of my extended family sharing dishes and recipes that have been handed down to them. The same rings true for Nino and how he has enjoyed different types of cuisine as he has shared some of his favorites with me, and our children. Spanish cuisine is something that #TeamGellibean favored when we moved to Manila.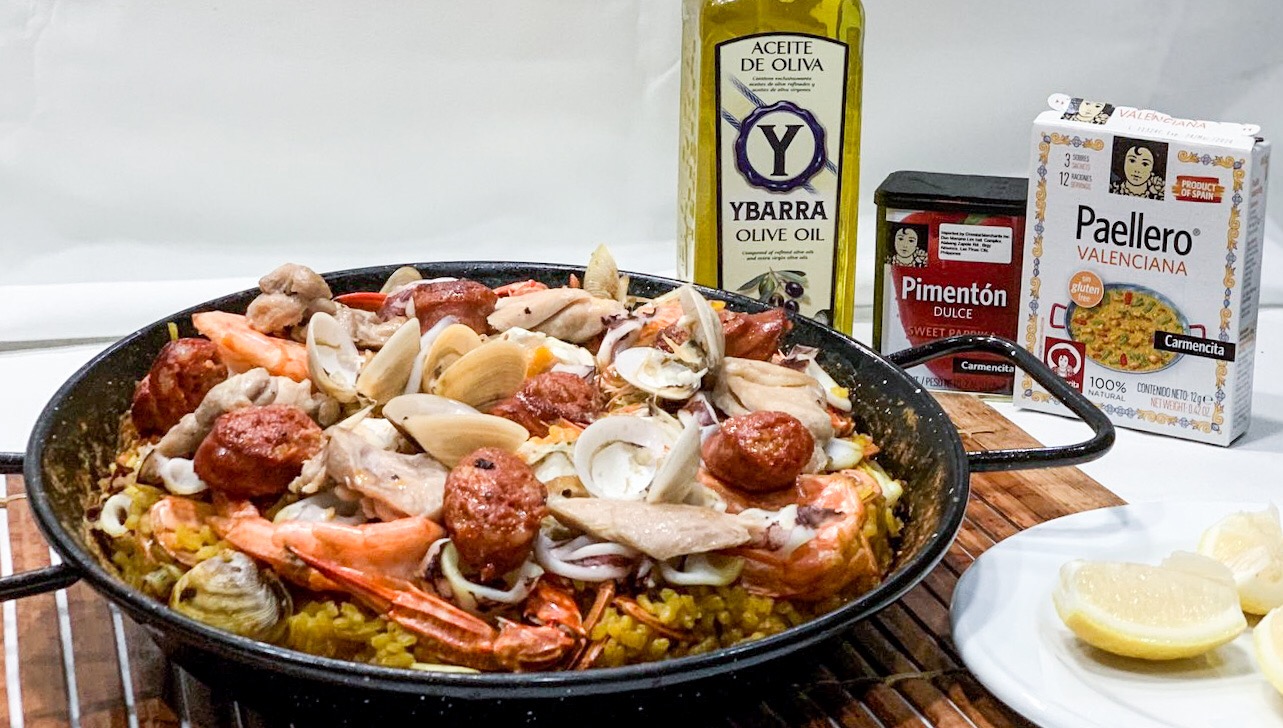 Gia started making paella when she was just 12 years old. She claims that the cooking classes that I enrolled her in really gave her the courage to try new dishes, and even more so when we were in the kitchen together. It should not surprise me that even while I was abroad and unable to spend time with her in the kitchen, she was able to research and come up with her own recipe to showcase the beauty and ease with which we can now prepare Spanish food at home.
With each of the bi-weekly episodes of Kitchen 143, I enjoy the opportunity to learn more about different dishes, different influences on culture and food, and even the different ways to prepare simple snacks I serve our family. This week we learned how to make paella with simple ingredients from Oriental Merchants by Chef Jay, while Gia taught viewers how to make Croquetas de Chorizo. We even learned how to make Sangria with the help of Señor Alba's cookbook and our guest Jerome.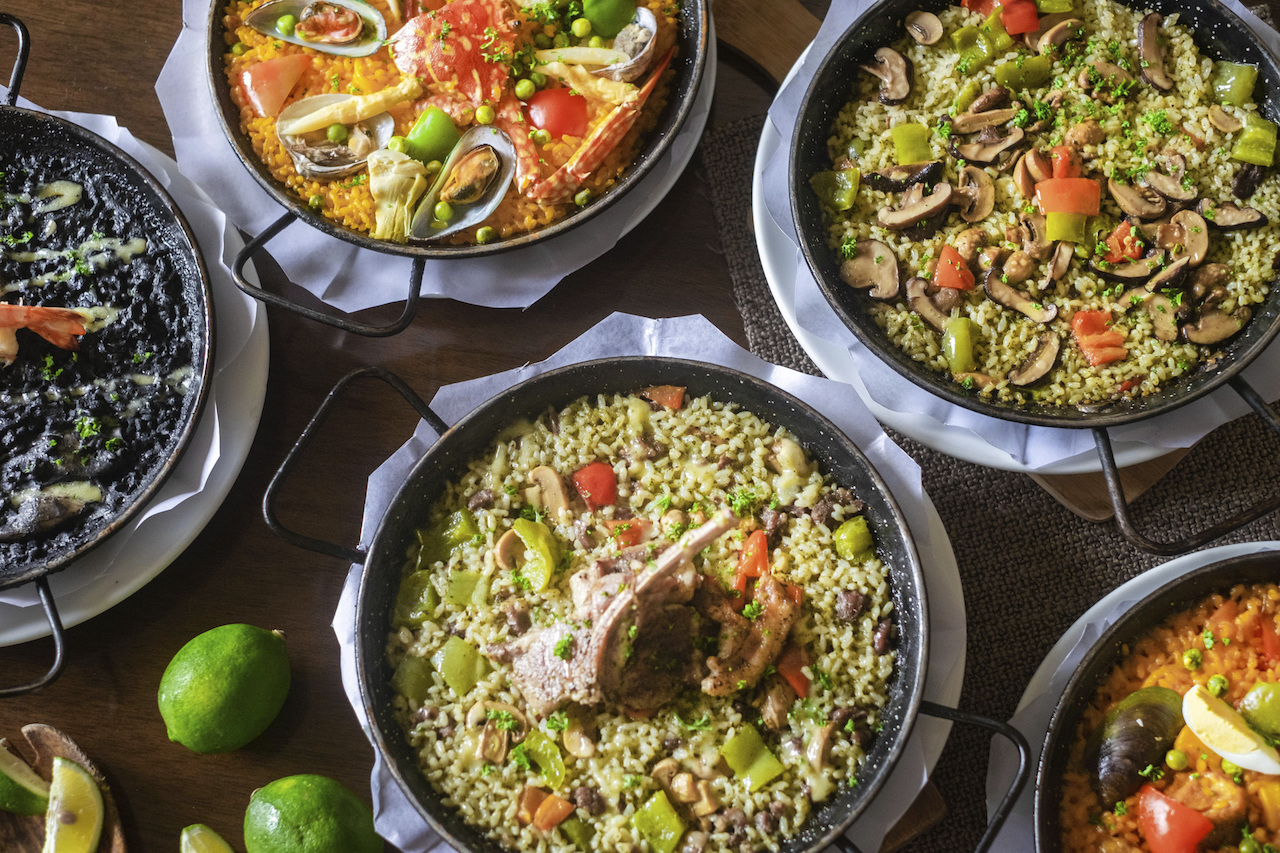 I can't wait to get back to Manila to try these all of these dishes and drinks!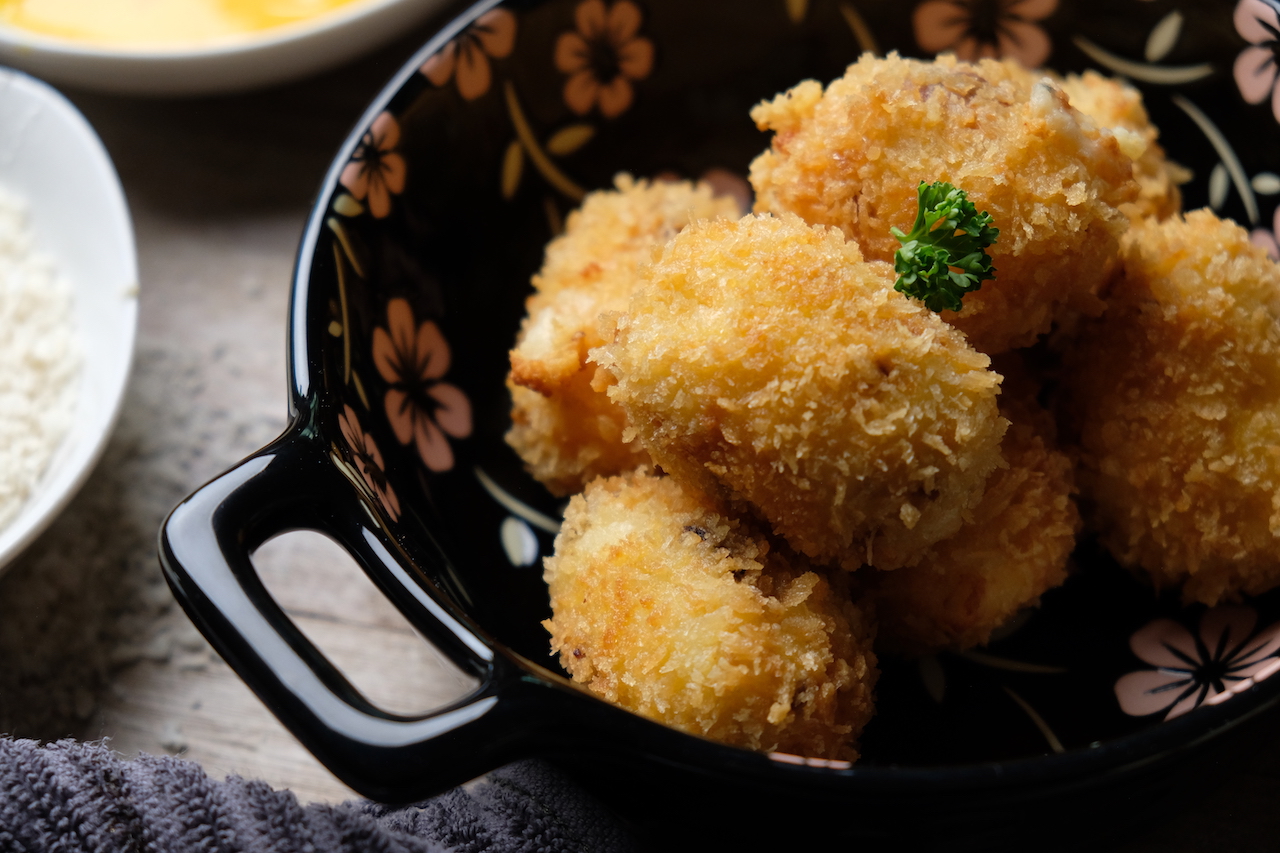 Chorizo Filling:
250g La Noreñense Chorizo diced
60g butter
60ml Ybarra olive oil
1 medium onion finely diced
125g all-purpose flour
830ml milk
Salt and freshly ground black pepper to taste
Breadcrumb Coating:
3 large eggs
125g all-purpose flour
125g breadcrumbs
canola oil for frying
To make the chorizo filling:
Saute the diced chorizo in its own oil in a frying pan over medium heat.
Transfer the toasted chorizo to a towel-lined plate to drain.
Add the butter and olive oil to the same pan. Then, add the diced onions to cook until translucent. Be careful not to brown the onions.
Whisk in the flour to form a roux and cook until golden.
Slowly whisk in milk, to prevent lumps, until incorporated.
Continue to stir and cook the mixture about 10 minutes.
Season with salt and pepper to taste.
Fold in the chorizo, and cook for 5 more minutes, then remove from heat.
Transfer to a pyrex glass dish, cover, and refrigerate for at least 6 hours to overnight.
To assemble and fry:
In a shallow bowl, beat the eggs.
Set up your breading station with eggs, in one bowl, flower in another, and breadcrumbs in the last bowl.
Fill a pot with oil deep enough for your croquettas and warm the oil at medium high heat.
Line a baking sheet with parchment.
Usind a small cookie scoop, shape 50 grams of the chilled mixture into a cylinder.
Coat the croquettes first in flour, then the egg. After this, coat thoroughly in bread crumbs. Place on the parchment-lined baking sheet and repeat with the remaining mixture.
Heat oil to 180° C to fry the croquetas in batches
Do not overcrowd. Fry until golden brown.
Serve immediately.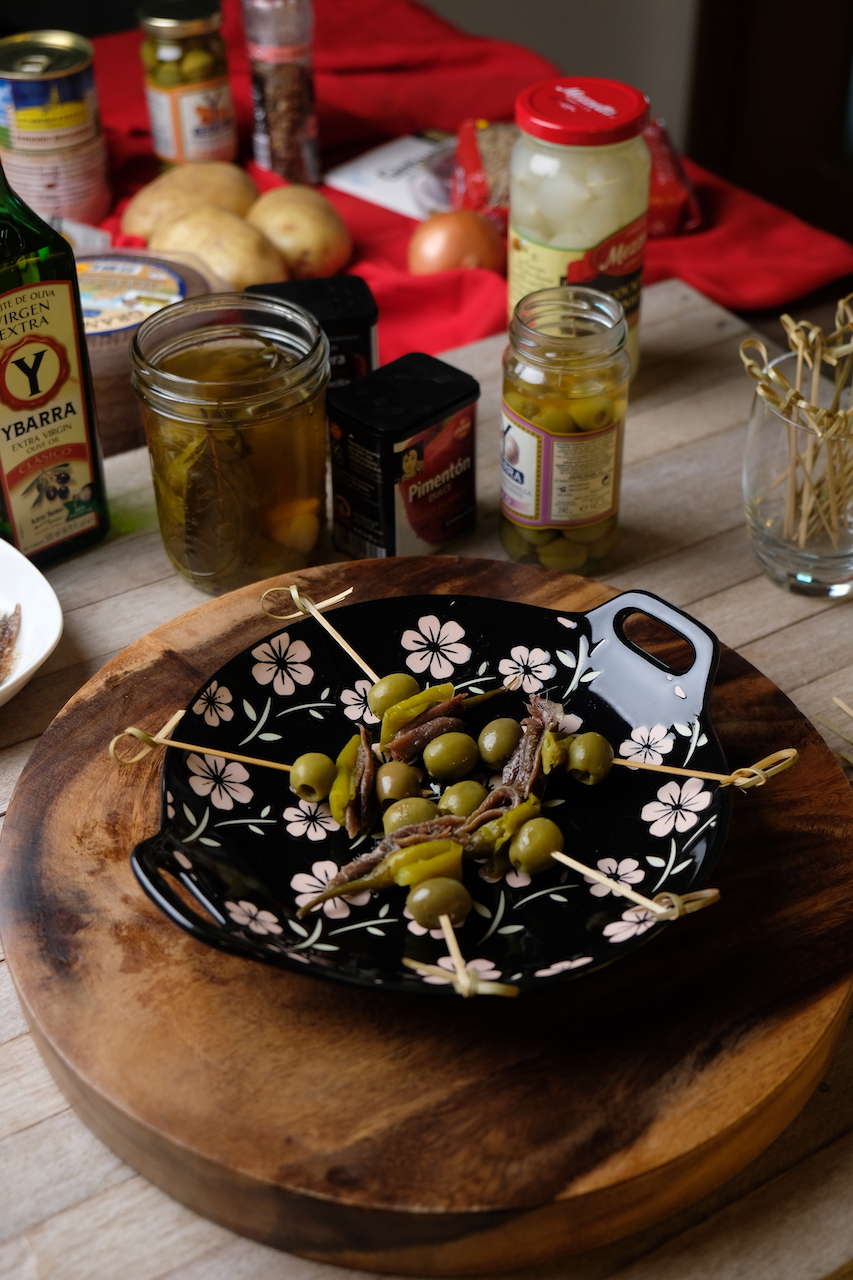 As we learned from Paulo de Alba and Chef Jay, enjoying tapas usually entails visiting different bars for their notable chow and crowd favorites, while washing it down with sangria. Making tapas and pintxos at home couldn't be easier with the ingredients made readily available from importers and distributors like Oriental Merchants. In fact, I didn't even realize how many of the products that I use which actually come from this company!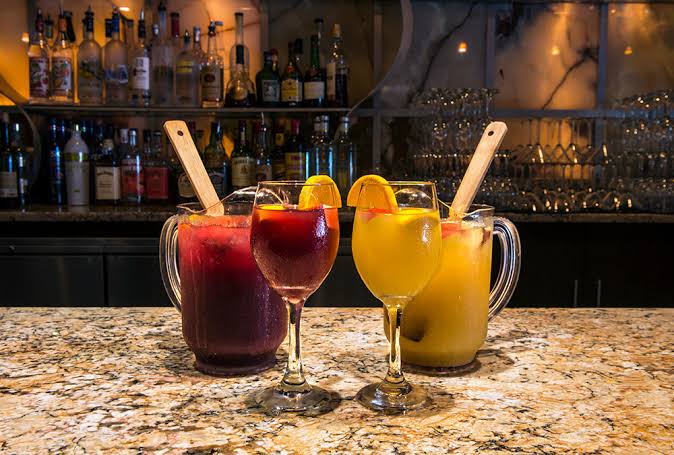 Sangria
Recipe credit: Alba's
Ingredients:
750ml red wine
500ml soda water
250ml orange juice
45ml brandy
1 apple peeled and diced
1 orange pulp only
Directions:
Mix wine, soda water, orange juice, and brandy. Chill.
Serve with ice and fruits as garnish.
Slice orange wedges and just add pulp to the mixture
Whether making your own paella at home with easy to use kits, or ordering in from the mainstay of Alba's, I continue to look forward and explore the different ways Gia and I can bring some of our favorite Spanish foods to the table. – Rappler.com
Olé! Check out more Spanish dishes when you order using these foodpanda coupon codes.