'I am excited to approach this celebration with a newfound understanding and appreciation for what the food that comes to the table symbolizes'
Living in New York, my understanding of Chinese food was very different from what it became when I moved here to Manila. We had two Chinese restaurants in our small town. One was strictly for take-out, complete with laminated paper containers and duck sauce in small packets, and the other was a sit-down restaurant that my dad would take us to for family celebrations. Much like my father, Nino enjoys eating Chinese food for our bigger celebrations as we get to sit around the table together and eat family-style. Thankfully, the education and culture that living in Manila has afforded me includes understanding the celebrations of the Lunar New Year, and the meaning behind the traditions and the dishes that are served.
The year of the Water Tiger is upon us! So as everyone is cleaning their homes, preparing themselves, and finding ingredients for dishes like Buddha Jumps Over the Wall, I am excited to approach this celebration with a newfound understanding and appreciation for what the food that comes to the table symbolizes.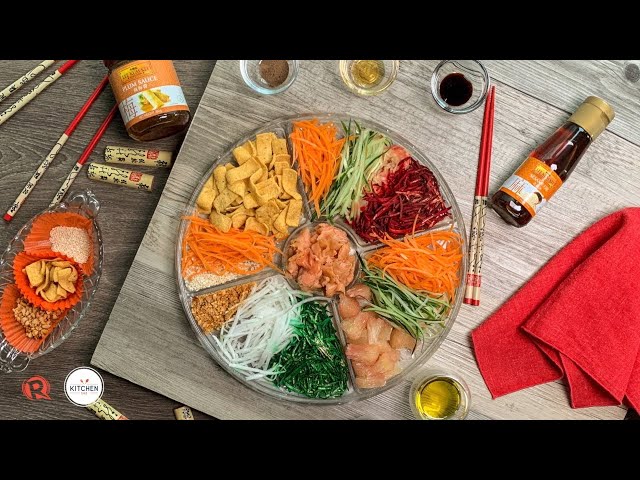 All that I have learned from my friends, and my friends who guested on the show, includes preparing the home and ourselves for the blessings of the coming year. As my kumare Louren said, celebrating Chinese New Year is all about abundance, prosperity, and long life! This is the perfect way to kick off welcoming the new year!
As with any holiday that we celebrate, so many of the traditions we pass on to our families include the food that is brought to the table. Here is where I learned the symbolism behind the following dishes: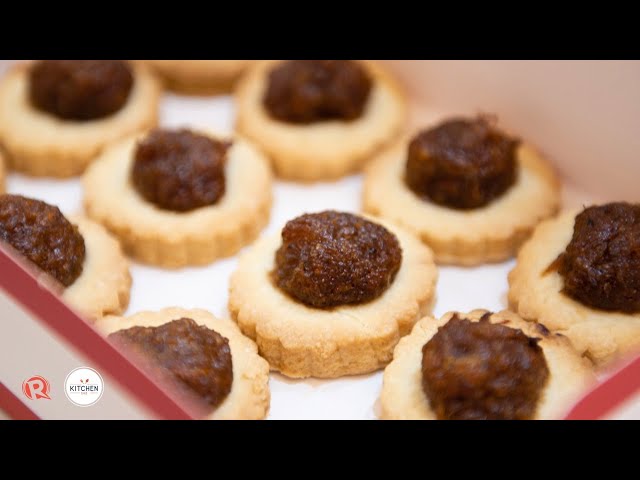 Pineapple tarts (ong lai) mean "wealth arrives," and brings sweet life into the new year.
Yu Sheng symbolizes abundance, prosperity, and vigor.
Dumplings, symbolizing ingots, call in financial well-being.
Noodles always symbolize living a long life.
Steamed fish (yu) symbolizes fortune and good wealth from head to tail/toe. It is also associated with the word "surplus."
Almond cookies bring good luck as they symbolize gold coins.
Even in the preparation of the dishes, with the abundance of colorful ingredients and being in the kitchen together to cook or present, offers the families who celebrate this holiday the opportunity to connect and set the stage for the year to come. No work is to be done, it is a time for visiting family, having tea, and making time to go to the temple – all with meaning and symbolism behind each act of respect and generosity.
As a Filipina American who is enjoying all the different sides to Manila, and the education in culture and food, this past episode of Kitchen 143 was super fun and informative. Here are the recipes that I was able to share:
Almond Cookies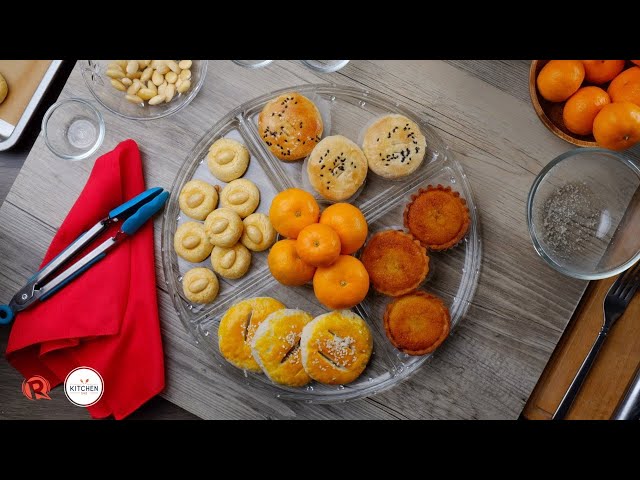 Ingredients:
125g butter, softened
150g sugar
1 egg
200g all purpose flour
150g almond flour
½ tsp baking powder
½ tsp salt
1 tsp almond extract
1 egg lightly beaten for egg wash
30-40 pieces whole blanched almonds
Process:
Preheat oven to 175
Line baking sheet with parchment paper
Cream butter and sugar together until light and creamy
Add egg and mix until well incorporated
Add almond extract
Combine all dry ingredients in a separate bowl
Add all dry ingredients slowly, mixing well after each addition
Dough will be firm but not crumbly.
Roll dough into even sized balls and create an indentation in the cookie with a measuring spoon to make space for the blanched almonds.
Add almonds and then brush with egg wash.
Bake for 12-15 minutes or until golden in color
Steamed Pork Dumplings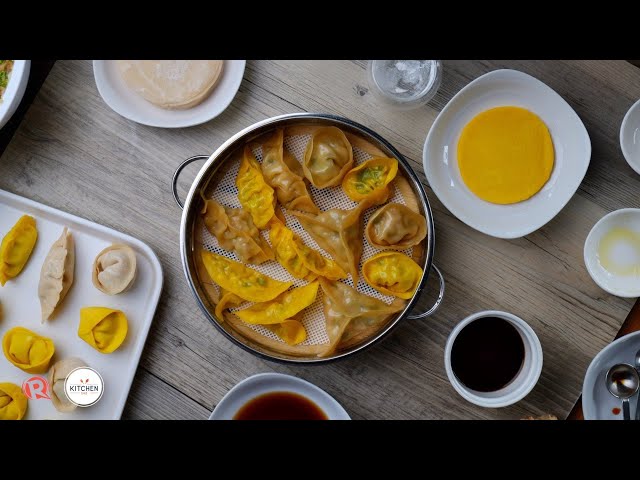 Ingredients:
1 package of store bought wrappers
350g ground pork
2 cloves minced garlic
2 tsp grated ginger
2 Tbsp oyster sauce
2 tsp soy sauce
1 Tbsp sesame oil
¼ c chopped green onion
2 c chopped baguio pechay sprinkled with salt and water squeezed out
Process:
Combine all filling ingredients
Fill wrappers and seal
Steam dumplings and serve with dipping sauce made of equal parts soy sauce and black vinegar.
Steamed Fish with Ginger and Scallions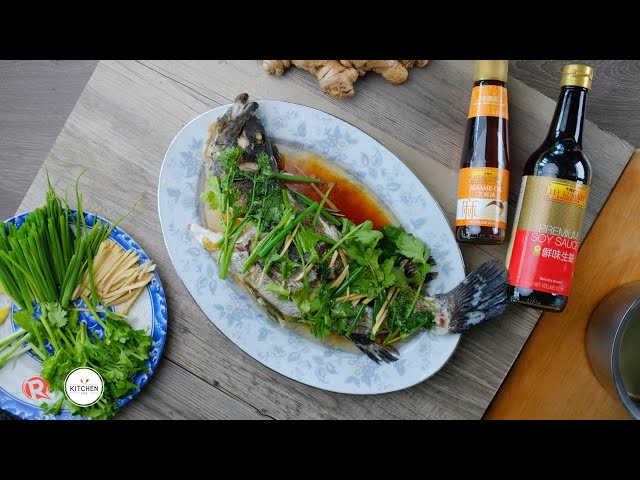 Ingredients:
1 whole cleaned and descaled fish with head and tail intact
(can be Lapu Lapu or Maya Maya)
Fresh ginger (sliced and julienned)
Fresh green onion (sliced and julienned)
Fresh coriander/wansoy
Sauce:
⅓ c soy sauce
¼ c sesame oil
Sizzling Oil for Aromatics:
½ c peanut oil
Process
Stuff the fish with ginger and green onion
Lay a bed of ginger and/or green onion for the fish to steam being careful to keep head and tail in tact. This will ensure that the fish does not stick to the steaming plate.
Steam fish until flesh is firm and carefully put on serving plate.
Add sauce to fish and serving plate
Garnish with aromatics.
Heat canola oil to just before the smoke point and pour over the fish carefully. Serve immediately. – Rappler.com