Tim Hortons' signature iced coffee is topped with frothy 'snow' foam
Canadian coffee chain Tim Hortons has released a new variant to their signature iced coffee – the "Snow Coffee," made even creamier with snow foam on top.
Available for a limited time only starting October 2020, the Snow Coffee combines Tim Horton's creamy-sweet, chilled coffee with a light, frothy, milk foam topping.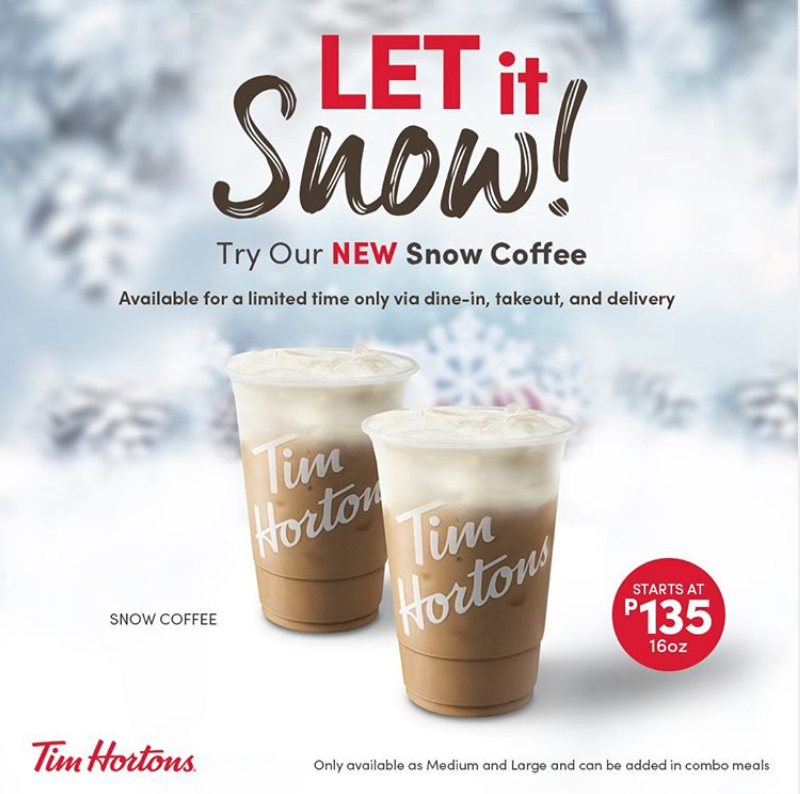 It's available in medium size (P135) and large (P150). You can also have it added as a combo to any Tim Hortons meal.
Tim Horton's newest drink is available via dine-in, takeout, and delivery from select branches. – Rappler.com