Dealing with picky eaters? We've got recipes you can try.
The way we consume food and the preferences we form are typically determined early in life. We know that the first 1,000 days of a child's life is crucial to development, the same way we know the first 5 years of a child's life will determine their eating behavior.
As parents, we can set our children up for health and well-being by exemplifying what it means to eat and even snack healthy.
There are many ways we can set the example for our children to develop healthy eating habits. Modeling behavior and habits that we want to see if first and foremost, because we also know that children watch what we do, more than they listen to what we do. We certainly cannot tell them to eat vegetables if we don't eat them at the dinner table either.
Here are some helpful hints to get started:
Pick five colors a day
This has been our standard rule in our home since my kids were small. They could choose any 5 fruits or vegetables to eat, as long as they got 5 colors in by the end of dinner.
Offer choices
This is a classic "teacher move" I learned early on in the classroom. I would give the students two tasks to choose from, and then ask them which they wanted to complete first. Both are options you are happy with, but giving kids a choice makes them feel a sense of independence and control. So when it comes to choices of food at the dinner table, you can offer a choice, "Do you want to eat green beans or broccoli?"
Make it fun
Get creative when serving the kids! You can learn from the BentoMommas, or use fun serving plates from Brightbrands.ph.
Say NO to electronics
Our standard rule is that screens cannot come to the table. This can also cause overeating.
Eat as a family
Coming together as a family ensures better eating habits. Preparing the meal as a family is even better! This way, the kids will take part in owning what comes to the table and will be even more encouraged to try it.
Here are 5 fun and healthy snacks that you can give the kids during hot summer days:
ICE POPS
These are easy to make and can be super healthy if you start with all-natural ingredients. By taking over ripe fruit, and blending it with some juice, you can make all-natural fruit juice pops without adding any sugar.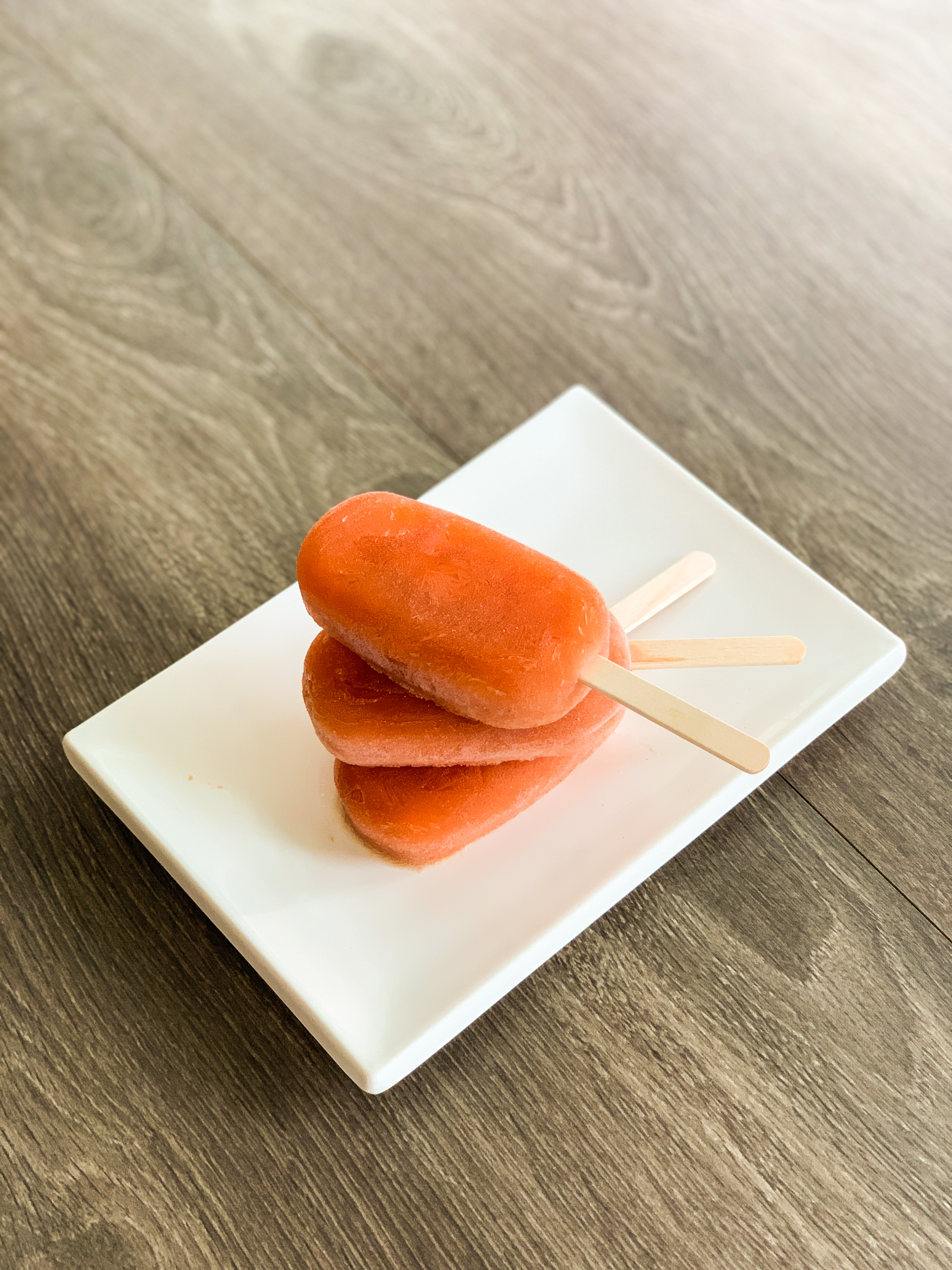 Easy to make popsicles using frozen pineapples, overripe bananas, and orange juice keeps Gelli busy and provides for a healthy snack in the sweltering heat. You can purchase the personal smoothie maker here.
SMOOTHIES
Using the same overripe fruit, you can make smoothie bowls and shakes. Cutting up fruit and throwing it in the freezer (in freezer bags to save space) make it easier to later pull frozen food out and blend with milk, nut milks, yogurt, or even just ice and water for a refreshing snack.
Top with fresh fruit, and it can be a light meal.
ROLL UPS
Giving kids snacks they can eat with their hands is always a win win situation. It means less utensils to wash and we know that kids LOVE using their hands. These could be sandwich roll ups, sushi roll ups, turkey roll ups, or anything else in between.
DIPPERS
Using dips like baba ganoush, hummus, peanut butter, homemade Nutella, or even yogurt can get your kids leveling up their fruit and vegetable intake. Use carrot sticks for hummus, apples for peanut butter and bananas or papaya for yogurt.
FROZEN BANANAS
This simple snack is made with bananas, melted dark chocolate, and craft sticks. You can make it fancy by adding crushed graham crackers, sprinkles, or even peanuts. The kids can easily get in on this one because it's simple to do and fun when they see the finished product.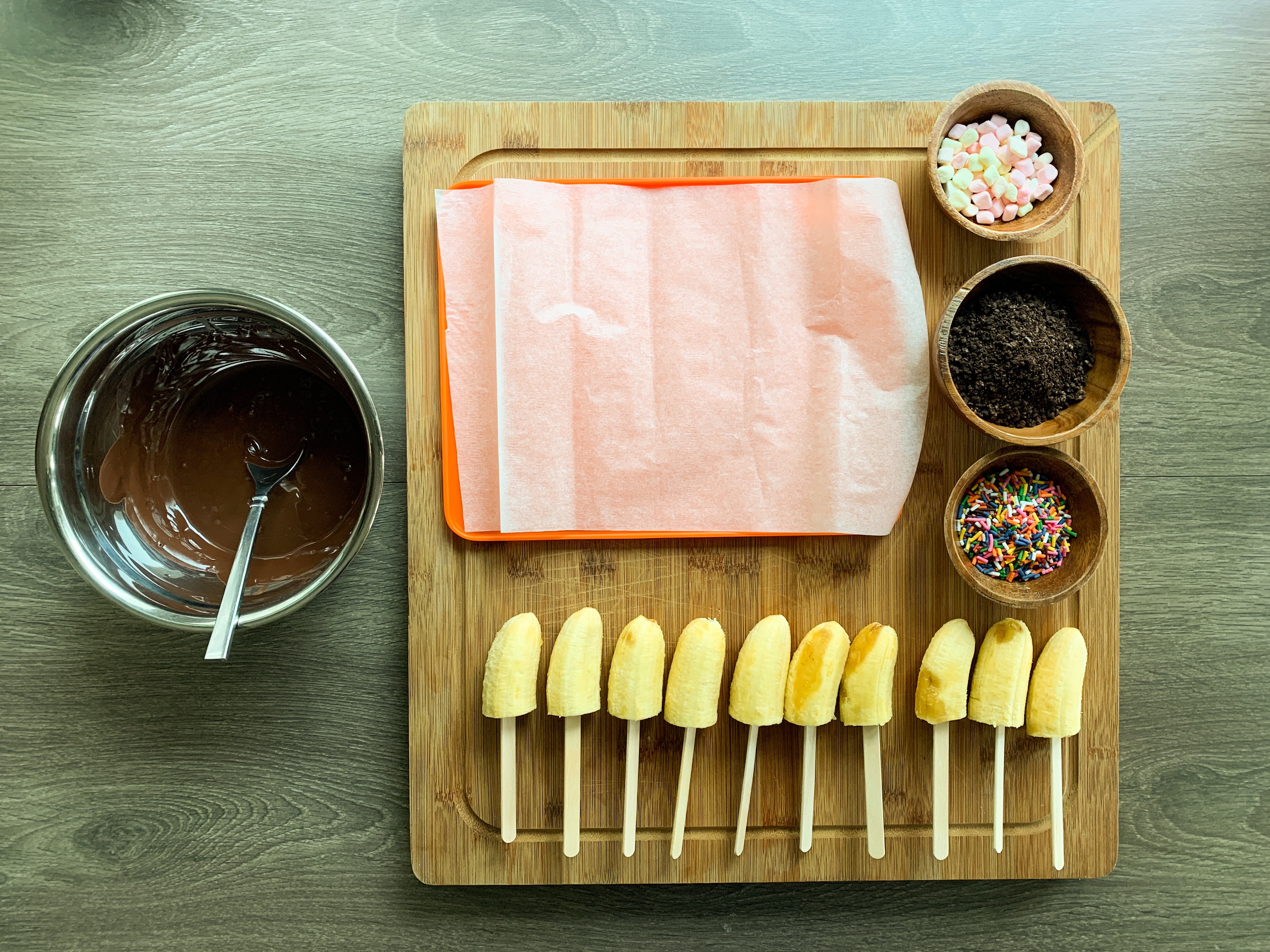 Getting the kids involved with making these frozen snacks empowers them to make healthier decisions. We have even made frozen banana bites by slicing banana rounds, topping with peanut butter, and then drizzling dark chocolate on top too.
We keep these in the freezer all the time during the summer! You can purchase your chocolate compound, and other baking goods here.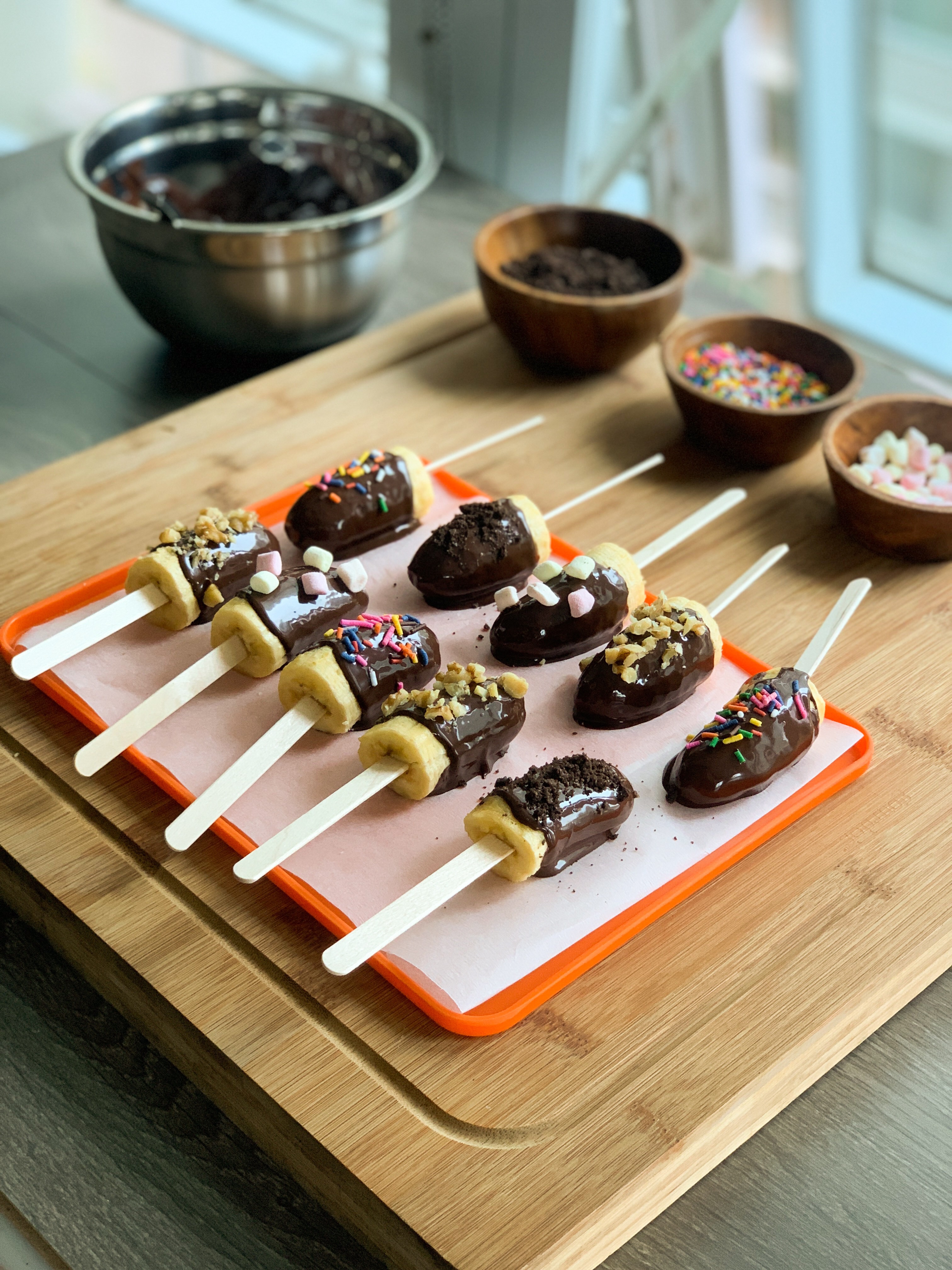 Getting kids to eat healthy snacks is easier when we set the examples we want to see in our children.
By monitoring our own intake and being creative when it comes to our eating habits, we can show our kids that it doesn't have to take much to make healthier choices. Sometimes, it's just the decision to pick up the piece of fruit instead of the bag of chips. And in this sweltering heat, the cold piece of fruit from the fridge or the freezer just sounds so much more appetizing. – Rappler.com