The tart, tangy, and salty flavors often found in Pinoy dishes make for wonderful combinations and tasting notes
Of all the wines and spirits to indulge in, whisky has often been misunderstood as a spirit meant for grandads and the old boys club in dimly lit, leather scented cigar rooms.
Contrary to popular belief, this distilled spirit does not have to be intimidating. Demystifying this caramel colored drinks, with all the layers, flavors and tasting notes can be made easier with the help of DramboxPH Founder and Scotch Malt Whisky Society & Single Cask liaison Kris Ong. Pairing single malt whisky with Filipino food and chocolate provides an education and understanding on the simplicities of how to taste and pair this spirit.
Whisky was created by monks with origins in both Scotland and Ireland and has roots that go as far back as 1100. The first documented malt was given to a friar for bottling purposes, and thus ensued traditions and processes of distilling the alcoholic beverage with strict regulations using simple ingredients. At the time, whisky was considered more medicinal (an analgesic) in purpose, and was created to help treat and disinfect wounds and physical ailments.
Whisky 101
Whisky is made of only three ingredients – barley, yeast, and water. The processes differ depending on the country where it is made, the length of time the mixture is given to mature, and the type of cask (or barrel) that it is aged in. While the ingredients remain the same, the process and "the long sleep" (maturation) greatly affects the final product and tasting notes. No matter the maker or blender, for it to be legally named whisky, it must go through the process of maturation for at least three years, and have a minimum alcohol by volume (ABV) of 40%.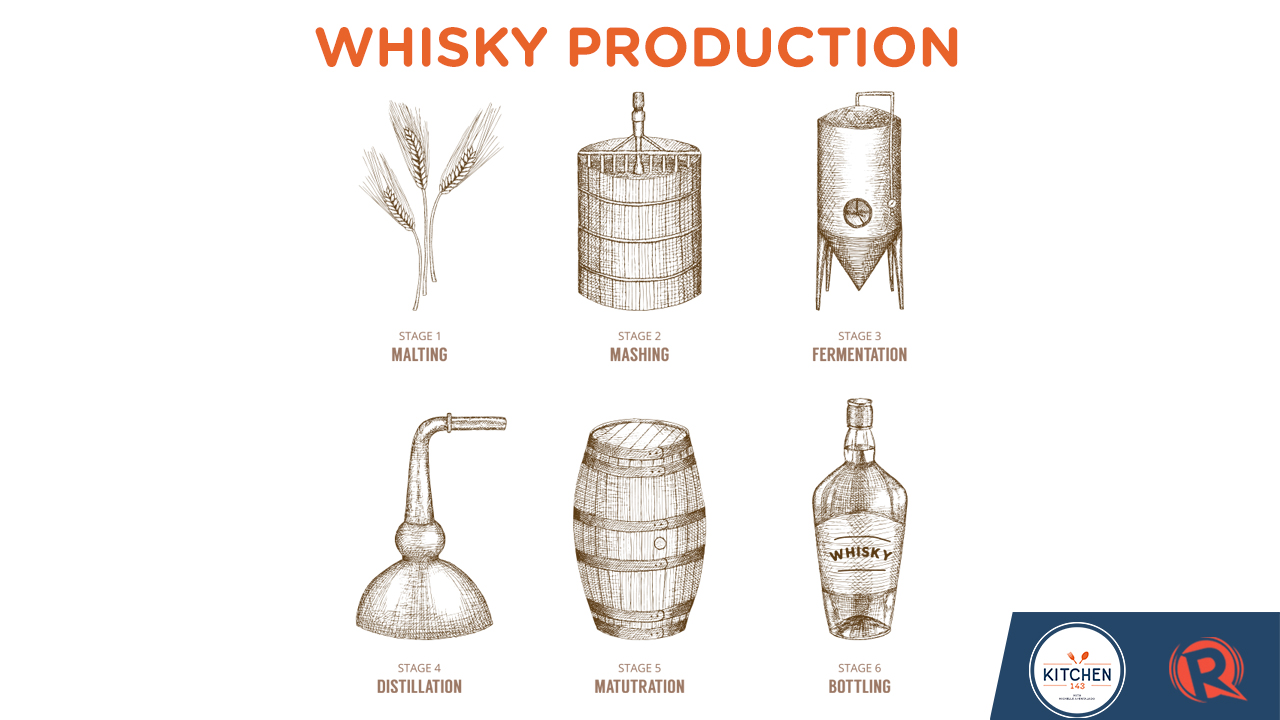 Malting and milling: Barley (or other grains like wheat, sorghum, or corn) is left to soak in water. It grows in size and produces more starch.
Mashing: Grinding the malted barley and adding water and yeast to the mixture creates the opportunity for the yeast to eat the excess sugar (starch), which results in alcohol.
Fermentation: This is where the magic happens.
Distillation: Heating the fermented mashed mixture produces vapors and are distilled two to three times.
Maturation: Also known by whisky aficionados as "The Long Sleep," this clear liquid "sleeps" in casks (wooden barrels) for a minimum of three years.
Bottling: Whisky is filtered one last time before being bottled.
Types of whisky
While Scotland and Ireland lead in the types and ways to create this spirit, both the Japanese and Americans have also learned how to make whisky while creating a depth of flavors and varieties. These nuances in distilling and maturation add to the bottle of our choice, whether we enjoy our drams neat, on the rocks, or mixed in a drink.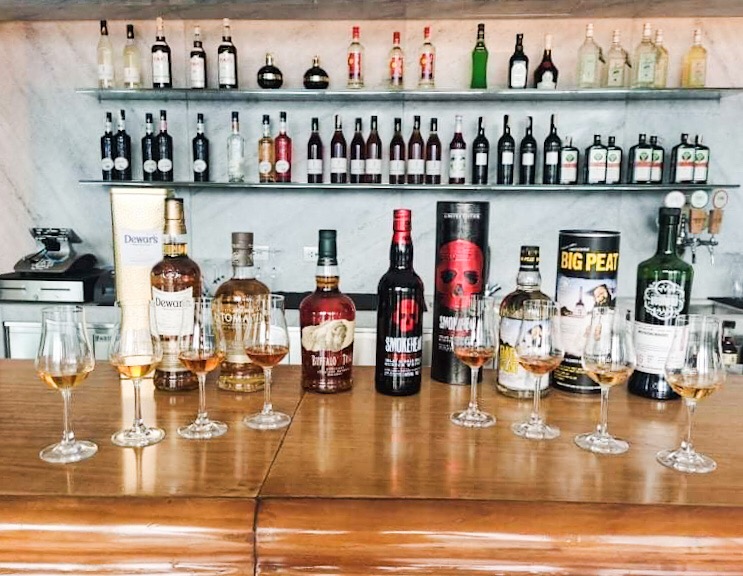 Here are the types of whisky you can look for when preparing a tasting menu at home:
Blended whisky: The most popular and best selling of all whiskies, this variation can be a mix of two or more distilleries with two or more grains.
Single malt: Whisky that is made from barley and comes from a single distillery.
Single grain: Whisky that is made from grains other than barley that include sorghum, wheat, or corn.
American bourbon whiskey: This spirit is usually made mostly with corn but can be a mixture of rye, barley, and other grains, and is aged in oak barrels.
Blended malt: Just like the name suggests, this blend is made up of two or more single malts.
Pairing whiskey with Filipino flavors
Whisky and Pinoy eats are both a natural and delicious combination when guided by an expert. Here are 3 single malts we that can be paired with some of our favorite Filipino flavors.
If single malt is not preferred, one can take advantage of the time we have at home during the (once again declared) enhanced community quarantine by mixing refreshing drinks from Kath Eckstein.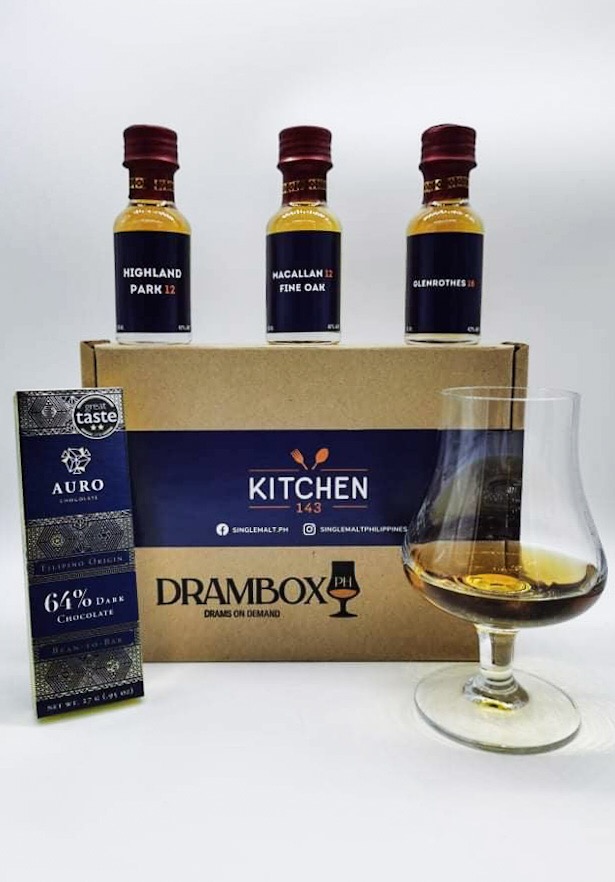 Oysters kilawin compliments the tasting notes of Highland Park 12, which is a single malt from the Orkney Islands. Lightly peated, this whisky pulls flavors from the salt water that surrounds the island. Aklan Oysters can be sourced through Kilawin Experience.
The slight salinity gives it a different flavor profile. Kris knew that pairing this fresh seafood favorite with something that had citrus was important, but he also wanted to enhance the salty briny taste of the oysters.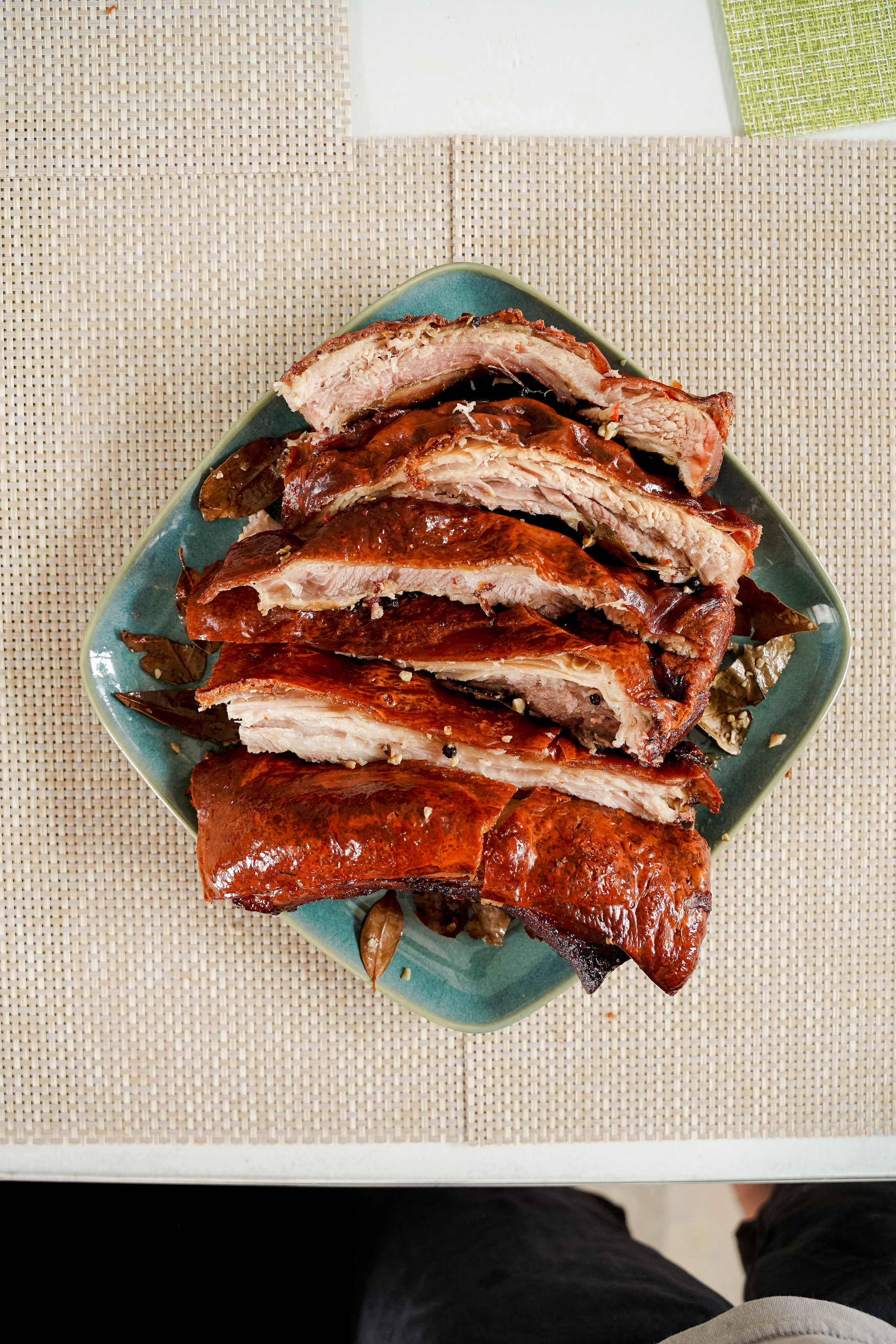 Lechoneria lechon belly is fully of umami flavors and calls for a single malt that has pronounced fruity notes to break apart the different layers of savory with this marinated cut of pork.
Pairing Macallan 12 Fine Oak with this crowd favorite brings scents of nectarines and caramelized almonds, while reminding us of cherries and sultanas.
Filipino tree to bar dark chocolate is great to pair with a variety of liquors and spirits. For this pairing, Kris chose Glenrothes 18, which has notes that include mocha, espresso, vanilla, and candied pears.
With a honeyed sweetness and a peppery finish, the contrasting flavors of the chocolate are a pleasant ending to tasting and pairing.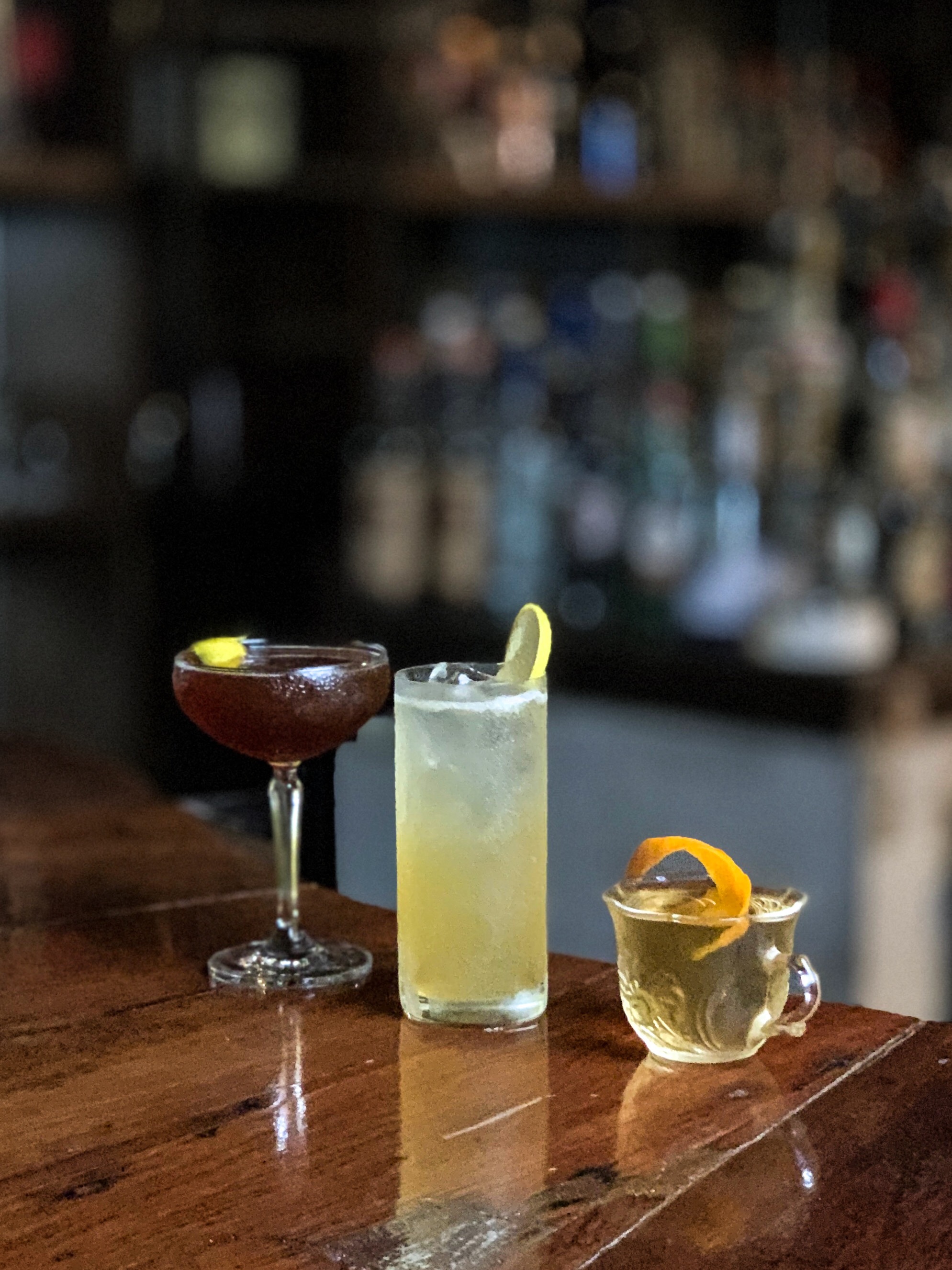 In fact, when planning a whisky flight and tasting or food pairing, the tart, tangy, and salty flavors that are often found in our favorite Pinoy dishes lend to wonderful combinations and tasting notes involving the full sensory experience.
– Rappler.com
Order whisky and other drinks using this Boozy promo code.