Rodillas Yema Cake by Monica and Jett Bakeshop is a favorite of many families in Tayabas City, Quezon
Yema – which means egg yolk in Spanish – is a traditional Filipino treat that's sweet, creamy, and and shaped into either small pyramids or sugar-coated balls. The yellow custard, which is made from egg yolks, milk, and sugar, is cooked over low heat until it is thickened in texture, making it quite sticky.
There are lots of different ways to enjoy the traditional yema, but there is one particular way that has captured many Pinoy's tastebuds – the sweet and soft yema cake, which usually consists of two layers of sponge cake covered in yema icing, and topped with grated cheese.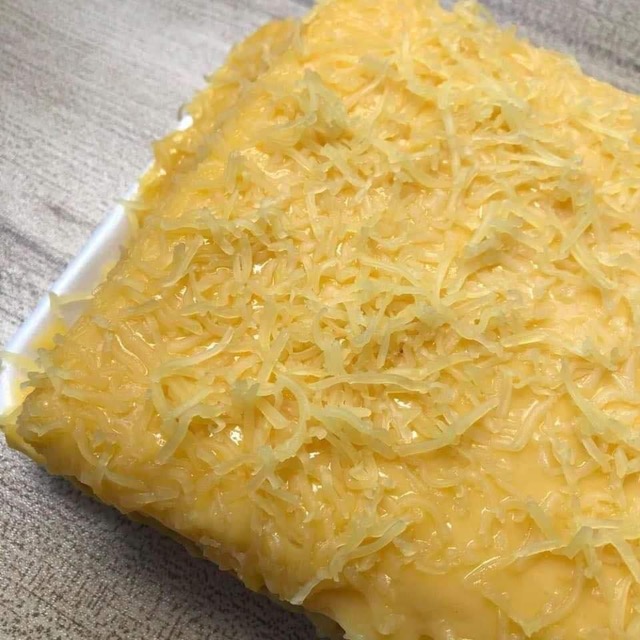 A beloved version of this dessert is something that Juliet and Vincent Rodilla – owners of Monica and Jett Bakeshop in Tayabas City, Quezon – have long been offering to their community.
The start of a sweet legacy
Back in 1982, Juliet was working for a nutritionist's household when she was asked to help out with baking. This was when she discovered her love for baking. Two years after graduating college, Juliet met Vincent, who also shared a passion for baking. Eventually, the two got married, because what more could you ask for in a partner?
Before opening their bakeshop, the couple found themselves in debt after experiencing multiple business failures. At some point, Juliet had to work abroad as a domestic helper while Vincent stayed home to continue mastering his skills in cake making, particularly the now-famous yema cake.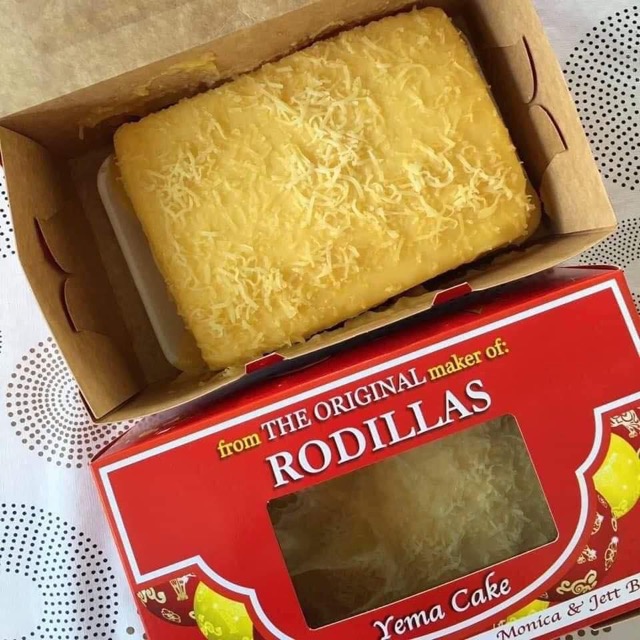 It was an exhaustive trial-and-error process for the couple, but their strong relationship was what carried them through. When Vincent started to sell his yema cake in 2008, it was a huge hit. This pushed Juliet to return home and help him with the growing business. Since then, their yema cake has become one of Quezon's favorite desserts, and deservedly so.
What makes it special?
Rodillas Yema Cake from the Monica and Jett Bakeshop is a dessert that consists of two layers of light spongecake, glued together by a custard (yema) filling and covered with even more yema icing. It is generously topped with sprinkles of grated cheese.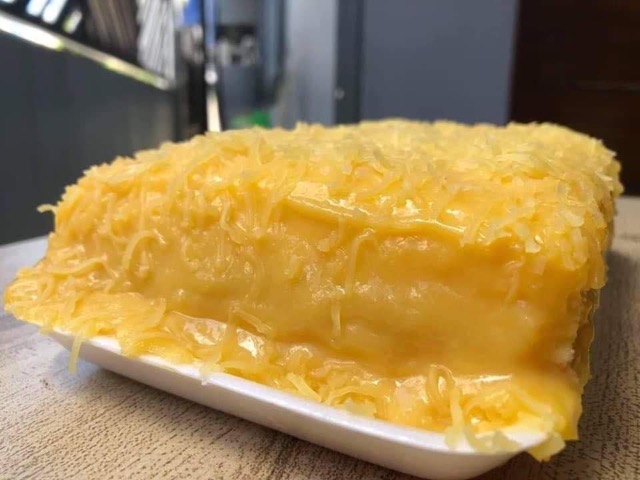 It may sound like an overload of flavors, but combined, the sweetness and the softness of the cake is just right. From the creaminess of the icing to the savory contrast of the cheese – it is a perfect, balanced treat for anyone who enjoys the sweetness of yema, the saltiness of cheese, and the fluffiness of spongecake.
Their yema cake is often present in many of my school events in Quezon, especially during Filipiniana week. It has been a part of almost every occasion in my life, especially as someone who lives near Tayabas City. Not only is the yema cake affordable, it's also accessible since they've since tapped resellers scattered around the province, even reaching some parts in Metro Manila.
The beloved yema cake, which never fails to be the life of the party, is the Rodilla couple's legacy. Its sweetness and fluffy texture is what makes it a delicious, celebratory dessert, and it's perfect for those who have a sweet tooth like me.
The Rodillas Yema Cake costs P280 for the whole size (8x12in) and P160 for the half size (8x6in).
Monica and Jett Bakeshop is located in A. Mabini St., corner Lucban-Tayabas Road, Tayabas City, Quezon, Philippines. If you live in Manila, you can check out this reseller's Facebook page or look for other resellers near your area (as there are many around Luzon). Just message them on social media to reserve your order. Prices may vary. – Rappler.com
Angelica Burlaza is a Rappler intern.
Have your pastries delivered safely using this Lalamove voucher.