Xavier Cortez, who sells crystals to the likes of Nadine Lustre, talks to us about crystal healing
MANILA, Philippines – Can crystals heal you? In an age where astrology and spiritual health are having a huge moment, it isn't surprising that these colorful, shiny rocks are making their way to every 20-something's desk, handbag, and Instagram feed.
Of course, our favorite celebrities are in on the trend as well. Gwyneth Paltrow is famous for selling crystals for wellness on Goop, her lifestyle brand. There, you can buy Glacce water bottles for infusing your drinks with the power of quartz, "medicine bags" filled with crystals, and even rose quartz yoni eggs – a sex toy, exercise tool, and heart chakra opener in one.
Among the other Hollywood celebrities who have crystal collections are Adele, (who uses them to ward off stage fright), Bella Hadid, Victoria Beckham, and Miranda Kerr.
In the Philippines, Nadine Lustre has been spotted breaking open crystal geodes on Xavier Cortez's Instagram page and online store, Crystal Age, which has recently set up its brick-and-mortar shot in Maginhawa. Xavier's grown quite the following in the four years he's been in business, counting Bela Padilla and Rachel Peters among his more than 6000 followers.
We dropped by Xavier's store to ask him all our questions about crystals and see for ourselves what all the hype was about.
Do you need a crystal?
We wouldn't switch out our regular doctor's check-ups with a crystal collection, but crystals are known to "heal" or help with your and your environment's energy. Xavier himself got into crystals because his sister introduced him to amethyst – a crystal usually associated with harmony and calmness – which helped with his ADHD.
"I was able to quit alcohol and cigarettes, implicitly, without knowing that amethyst actually has the effect of – it's called 'release of addictions,'" he added. "I didn't know that. But I was wearing one for my anxiety and within the same year, around 2016 towards the end of it, I quit cigarettes like until now, so like a year and 5 months, and I've just been sober and cigarette free."
How do crystals work?
The idea that crystals can heal you does have some roots in science: crystals vibrate at a specific frequency, and some, like quartz, can be made to induce an electric field when subjected to mechanical stress.
Xavier said that our own nervous systems create an electromagnetic field around us through our synapses (also known as our aura) and crystals work within this auric field.
Still, WebMD says the effect of crystals are probably just a placebo, so make of it what you will.
How do you choose a crystal?
If you're thinking of getting a crystal to bring balance into your life – or for more clear-mindedness or even to improve your love life – it will help to do a quick Google search on which ones are good for what to narrow down your choices.
Crystals' meanings are determined by lightworkers, who intuit and agree on what they're good for.
Even if you can get crystals online, we suggest you visit a physical store if you can, so you can personally pick which stone you want and check out ones that you may not have heard of. Xavier will also wrap your crystals in wire so you can wear them as a pendant if you want.
Do you need to charge a crystal?
Many websites say that you should charge a crystal, but Xavier says you don't necessarily have to. What he does do is cleanse crystals in a singing bowl after you buy them (below, Taraji P. Henson teaches Jimmy Kimmel how to use a singing bowl at around the 4-minute mark). He likens it to reformatting USBs – you wouldn't give away a USB without reformatting it first, right?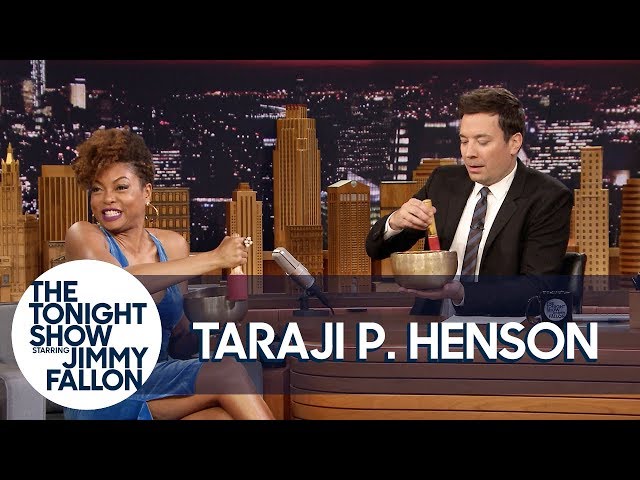 You can then "program" your crystal with some light meditation to align it with your goals for self-development.
Can a crystal give you bad juju?
No, crystals in themselves cannot give you bad luck. "Negative juju, bad juju are basically irregular frequencies, and since crystals are uniformly structured objects, they can't create negative energy," explained Xavier.
What can happen is a witch can give you a cursed crystal – which does happen, says Xavier – but is unlikely unless you know an actual witch.
"[The crystal will] only be bad if you're bad. Does that make sense? It would kind of magnify whatever intention you would have. So if you have bad intentions then the crystal's gonna bounce it back at you," Xavier said.
 If all of this sounds questionable, well, alternative healing and spirituality will always be a little ambiguous.
To quote our very own Monch the Mystic: "Take what resonates with you and leave the rest behind." – Rappler.com