To make sure you get the most comfort from your comfort food, choose the healthy options
MANILA, Philippines – When the weather is cold and dreary, it's natural to eat or sip something hot for comfort; not just to keep you nice and warm but also to lift your spirits up.
To make sure you get the most comfort from your comfort food, choose the healthy options. Below are some suggestions you can try.
Quick and easy
1. Fish tinola 
This is a dish common in the Visayas and Mindanao, and is healthy yet simple to make.
Just sauté garlic, onion and ginger then boil the fish. You can also add leafy greens like malunggay (moringa) as they are mood boosters, perfect for gloomy weather. If you can, use fatty fish like tuna for the soup since fatty fish also improves mood.
Try this simple fish tinola recipe.
You can also cook fish soup, not necessarily tinola. Simply boil the fish with onions and tomatoes. Lemongrass can be a refreshing addition.
Eat the dish with brown rice for its lower glycemic index (GI) compared to white rice. While high-GI food like white sugar give a sudden burst of energy, that energy soon crashes into fatigue. Low-GI food, on the other hand, provides more stable, long-lasting energy.
READ: Feel-good food to beat rainy day blues
2. Chocolate oatmeal
Oats and chocolate — particularly dark chocolate — are both mood-boosting food.
Pour boiling water over your oats and melt a block of dark chocolate and voila: guilt-free champorado! If you want your oatmeal sweeter, use coconut sugar or stevia, low-GI sweeteners. As an alternative to dark chocolate, you can also use unsweetened tablea. 
Top your champorado with bananas for extra sweetness and energy. Bananas are, again, a feel-good food.
Here's a chocolate oatmeal recipe, with ideas for additional ingredients and toppings:
3. Mashed sweet potato
Warm mashed potato is another perfect rainy day comfort food. Potatoes, though, are high-GI food.
A healthier and lower-GI but still tasty alternative is the sweet potato. Simply boil or bake the sweet potato and mash it. Here is a recipe: 
Actually, for almost any recipe calling for potatoes, you can use sweet potatoes instead. Here is another sweet potato recipe with a savory sauce: 
READ: Superdrinks for the rainy season
Labor of love
1. Ginataang halo-halo 
With sticky and chewy rice balls, sago (tapioca), cassava and other root crops or fruits cooked in rich coconut milk, ginataang halo-halo — which aptly translates in English to "a mixture cooked in coconut milk" — is both a warm and filling comfort food perfect for any rainy day.
Here's the classic recipe: 
For a healthier version, it's best to do away with the glutinous rice balls since sticky white rice is high-GI, almost close to white sugar. Again, substitute white sugar with coco sugar or muscovado sugar.
You can also substitute the sago with chia seeds, which also form a gel-like texture like tapioca. 
2. Creamy kalabasa soup 
A rich and hearty soup is a welcome treat during a cold, rainy day. But not all soups are made equal in the health department.
Kalabasa (squash) soup is one that scores high in both health and comfort. Aside from being rich in antioxidants like beta carotene (evident in its deep yellow color), squash is also rich in folate, which regulates mood and keeps rainy day blues at bay.
Here is a recipe for squash soup. Substitute the potato here with sweet potato for a lower-GI alternative.
– Rappler.com
Sources: http://www.dailymail.co.uk, http://www.healthdiaries.com/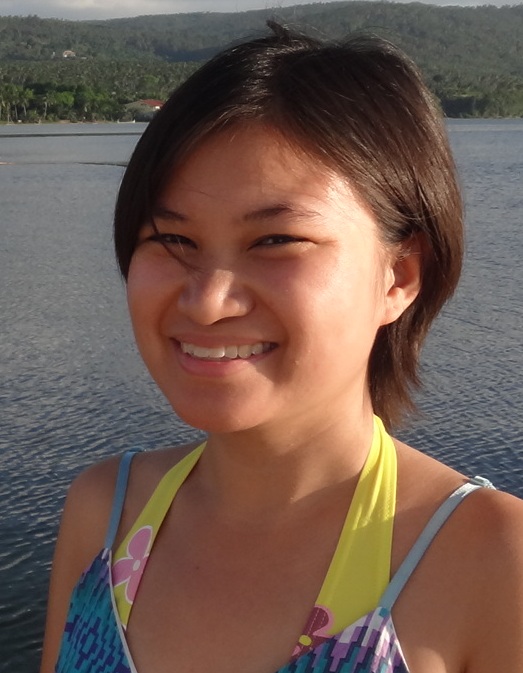 Claire Madarang is a writer, traveler, and seeker. Her wanderlust takes her on adventures like backpacking for 7 weeks straight. Her seeking leads her to different wellness practices like meditation and healthy (mostly vegetarian) eating. Follow her adventures, tips, and epiphanies at her blog, Traveling Light.