Not only do we get big superhero action, but we get smart observations about our culture
MANILA, Philippines – When I read the first book of "The Filipino Heroes League," I was struck by creator Paolo Fabregas' great artwork. I enjoyed the detail he put into the linework of his illustrations of the city. The establishing shots of Manila drew me in easily.
The story, I found myself arguing with every once in a while; but on the whole, I enjoyed the basic concept. Most of our meta-humans/super-powered people have gone abroad because opportunities are better elsewhere. The FHL are a government-funded (and so badly-funded) group of supes who help to augment the police force. 
It's a good starting point. With the introduction of an enemy group, the Republic Heroes — who masquerade as heroes but are actually in cahoots with some bad guys — and the revelation of a larger conspiracy, this felt like it was going somewhere.
Then it was done and it was a wait for the next book. 
With "Book 2: The Sword," Fabregas widens the scope of the story. He incorporates more of the history of the world and provides us with some very strong moments of social commentary. 
The book opens with a jaw-dropping retelling of a People's Revolution. Here we get people standing up against a team of super-villains, until the original FHL arrives to fight with them.
Even though it's just exposition, the way that the alternate history is told is compelling and exhibits the imagination that Fabregas has put into the work. And the artwork in just these opening scenes is a great hook.
Fabregas' art reminds me of old Komiks, updated and made new with clear Western superhero references. While we get action poses, we get a variety of characters and looks. It's clear here that Fabregas is in more of a groove.
I felt that the drawings of the females were a bit, er, drawn to type (slim, busty girls with long, long legs). Might also be a factor that there weren't that many female characters to work with. The male characters, on the other hand, feel a lot better drawn.
I like artists who are able to portray not just superhero physiques, but a variety of body types among leads and back-up characters. Here, it's done very well.
I particularly like how Fabregas portrays two characters, Invisiboy and Bhoy. Invisiboy is chubby and often looks awkward. Bhoy is a foul-mouthed kid who is a genius inventor, who constructs makeshift gadgets and vehicles. 
Bhoy gets some fantastic moments here when, while talking to a corrupt president, he is faced with the nature of corruption and how susceptible one can be to it. As a kid who grew up in the slums, he understands the lure of power and corruption.
It's the little bits of social commentary like that which are simple and effective, and actually humanize the corrupt. These make "The Sword" such a surprising read. Not only do we get big superhero action, but we get smart observations about our culture.
The FHL is tangled up in a government conspiracy. They are on the run, and are being accused of collaborating with a corrupt regime. Behind it all, other strings are being pulled and revelations are coming to us just as jarringly as they get to the FHL.
It seems that they are always one step behind, always reacting to a superior force. This makes the book exciting, and the pacing of it is brisk as we feel the characters running from one thing to the next. 
We get the evil Republic Heroes ready to stomp the FHL, corrupt government officials pulling power plays, the moral quandary of a dirty president who needs saving, religious leaders goading crowds to march and the return of old evil. There's a lot of excitement and action in these pages.
What I enjoy more than all that action is the way that Fabregas provides so much conflict. It's coming from all over the place, and we are always hard put to discern where these different threads will lead.
He has a good grasp of the social issues and concerns that we have. At the same time, he creates a world all his own so that he can tell this specific story.
This is, thus far, an exciting story. I can't wait for the 3rd book. If you're looking to read about a Pinoy superhero team, you don't have to look much further than "The Filipino Heroes League." – Rappler.com
You can also read: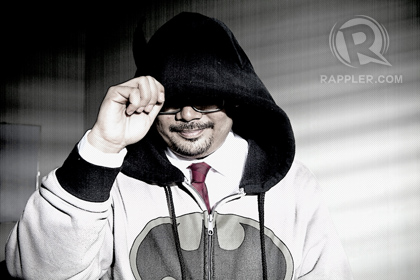 Carljoe Javier teaches English and Creative Writing at the University of the Philippines Diliman, but what he would really like to do is spend the whole time in the classroom talking about comic books. He studies pop culture like comic books, film, and other forms of new media. He wishes he could fit into a superhero costume.