We start in our classrooms, we start by encouraging more people to try their hand at the medium, regardless of sex or gender
MANILA, Philippines – In Creative Writing (CW) 180: Writing for Comics, we spent around a month inviting komiks creators to class and asking them to talk about their work. Over that period of time, the class heard from some of the country's top practitioners about their work methods, creative processes and the practical aspects of making komiks in the Philippines. 
Once we were finished with that part of the semester, I asked for student feedback. Inviting creators was an experiment I was running, and I wanted to see if doing so helped them in their own journeys towards becoming creators. The responses were generally good, though some commented that they got lost at times when things got too technical. 
Then came a request that stumped me: Can you invite more women creators? 
Only when it was pointed out to me did I realize that all the speakers we had gotten were male. I explained that it wasn't a conscious decision to exclude females from the discussion, but it was mostly because I wound up inviting good friends whom I could easily ask favors from.
I asked them, "Who would you like me to invite?" The answer was a lot of head-scratching, as the class struggled to give some names of Filipina komiks creators.
I've hung out with young female creators Mica Agregado and Trizha Ko, and I've gotten to know Sherry Baet Zamar who is one of the organizers of Komikon; but my personal network of komiks-involved women doesn't extend much further than them. 
There are a lot of female comics creators in the international scene. The conferences and workshops I've attended have had just about as many women academics as men. I've talked to a good number of female academics in the local scene who are already doing or are planning studies in the field of komiks. I've also had a few students in other classes who have expressed plans to make their own komiks. 
Having grown up in the old comics culture where only boys read comics, and most boys quit reading comics as a part of growing up, I used to joke about being surprised when I saw women at cons (conferences). It can only be a good thing that these geek enclaves are welcoming more women, that there are new voices — female voices — that will contribute newer stories, making the whole enterprise richer and more creative.
The representation of women in comics has been a problem, specially because the comics have usually been written by men. When you read comics from the Big Two (Marvel and DC), you'll see that while there are some books that attempt to have better representation — and try and write women away from the cliche, stereotype and misogyny that has become a part of the the superhero medium — there are still a lot of books and creators who don't have a progressive view of women.
Women in the smaller presses, in non-superhero comics and especially in non-fiction or autobiographical comics, have been written much better. Even better, those spaces are giving women creators more opportunities to share their work.
It's so much more common now to see bookshelves in stores that have women's comics work. The international scene is seeing that while it is still very male-dominated, there are a lot more women getting into the game and rewriting the way that women are portrayed in the medium. 
The question falls to us in the local scene: Where are these women creators?
I think that they are everywhere. I've had students who were always sketching, always drawing, always thinking up stories. Those students are now producing artwork and are still writing, and I think that soon enough they will come up with some great comics work.
I know that there is a younger generation of writers and artists just gearing up to make their mark on the medium.
In the classroom, as we thought about women (both characters and creators) in comics, I looked at the students. There were more women than men in my class. I thought, "This is where it's best to start."
We start in our classrooms, we start by encouraging more people to try their hand at the medium, regardless of sex or gender. More creators means more work means progress, development, evolution.
I challenged all the students in the class to make the best comics that they could.
Maybe next semester, when it comes time to invite a female comics creator, I can call on one of these students to talk about her experience and work. – Rappler.com
Superhero woman photo from Shutterstock
You can also read: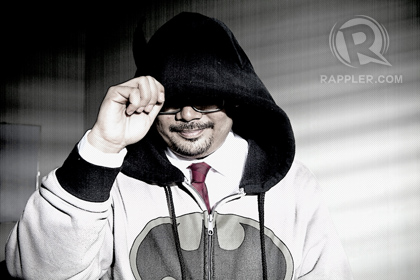 Carljoe Javier teaches English and Creative Writing at the University of the Philippines Diliman, but what he would really like to do is spend the whole time in the classroom talking about comic books. He studies pop culture like comic books, film, and other forms of new media. He wishes he could fit into a superhero costume.