In this episode of Astrology Eme, resident astro girl Cesd analyzes the natal charts of Prince Harry and Meghan Markle to see how compatible they are as a couple
Follow 'Astrology Eme with Cesd' on Spotify, Apple, or wherever else you get your podcasts
Some couples are so meant to be that the universe even vouches for them, like Prince Harry and his wife Meghan Markle.
In this episode of Astrology Eme, resident astro girl Cesd analyzes the natal charts of Harry and Meghan to see how compatible they are as a couple.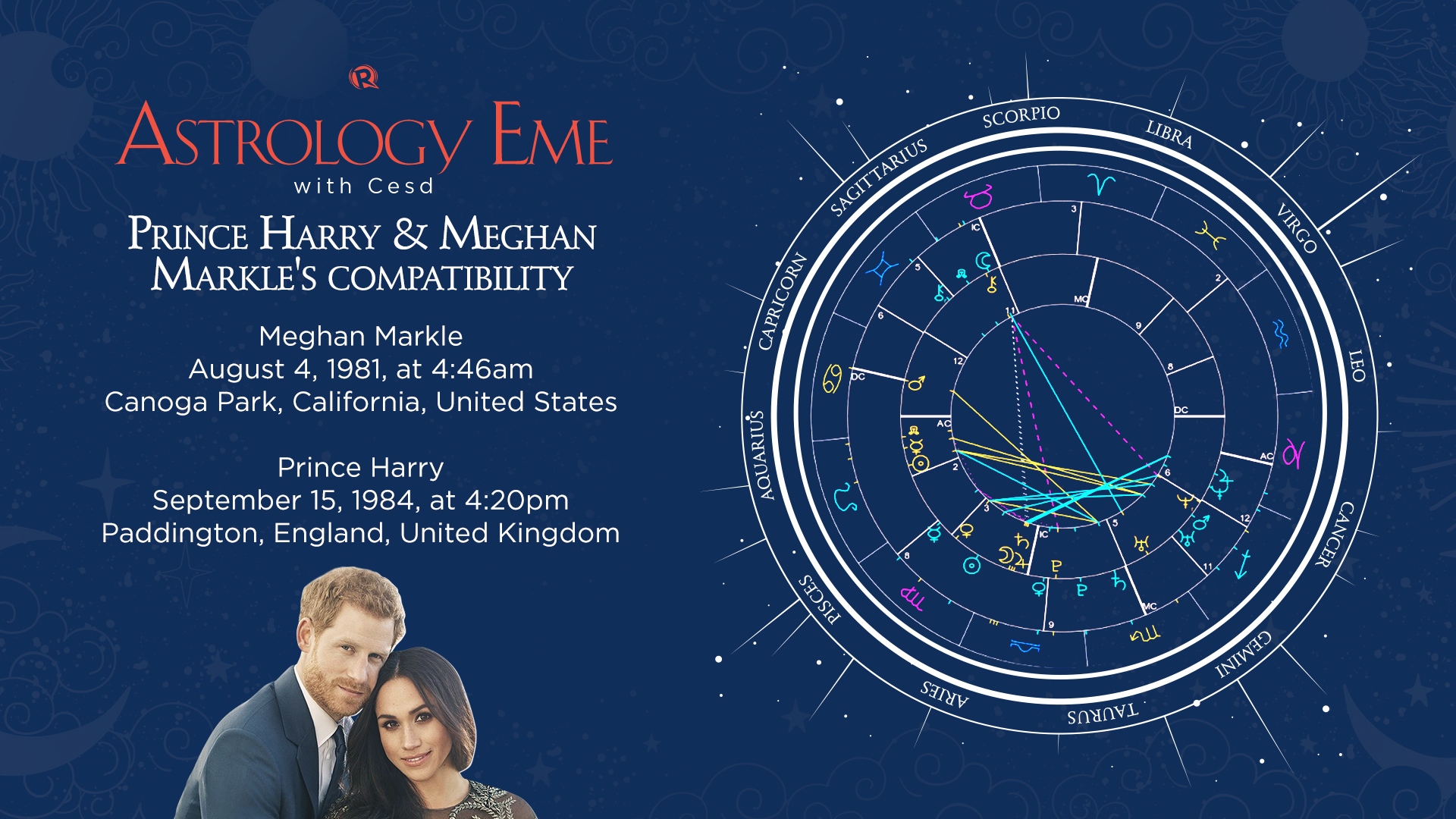 Meghan is a Leo, while Harry is a Virgo. But these are just their Sun signs. The key things to look at for compatibility are planets of the other person in the same sign as your Venus and vice versa, or any planets in each other's fifth house (house of dating) and seventh house (house of marriage).
Cesd analyzes these aspects in the couple's natal charts.
Here's a caveat, though – the lack of harmonious elements in those placements doesn't mean your relationship is doomed. There will always be good things and bad things in any relationship and as we've seen through Harry and Meghan, even if they have favorable placements, they also have challenges, as we've seen in the news over the last couple of years.
So, don't be disheartened if your chart doesn't seem compatible with your crush's, because there's always free will! Here in Astrology Eme, we highly recommend you to pursue love – but maybe not during mercury retrograde. – Rappler.com