'Ed' – who is based in Singapore – wants to know if his desires are 'ok' or if it means he has a 'mental disorder'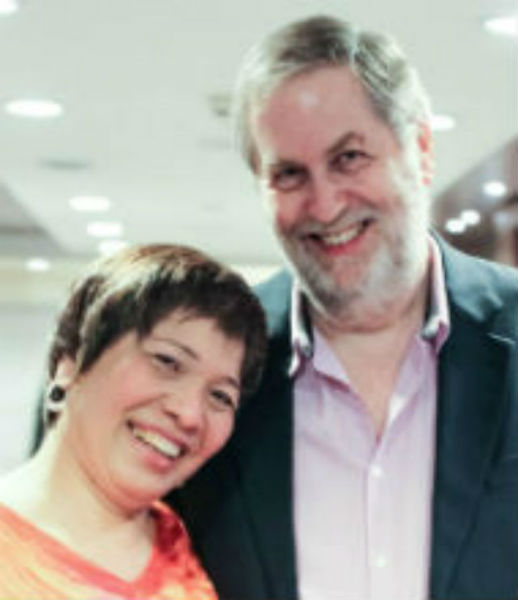 Rappler's Life and Style section runs an advice column by couple Jeremy Baer and clinical psychologist Dr Margarita Holmes.
Jeremy has a master's degree in law from Oxford University. A banker of 37 years who worked in 3 continents, he has been training with Dr Holmes for the last 10 years as co-lecturer and, occasionally, as co-therapist, especially with clients whose financial concerns intrude into their daily lives.
Together, they have written two books: Love Triangles: Understanding the Macho-Mistress Mentality and Imported Love: Filipino-Foreign Liaisons.
Dear Dra Holmes and Mr Baer:
I would just like an answer to this question: Is it ok or is do I have a mental disorder? 
I am in a long-distance relationship, because I am a manager in an international company in Singapore. When we talk about sex on the phone — she is a very understanding wife — I ask her to relate when things her ex-boyfriend did to her, because these are the stories that really turn me on.
Now, I want her to have sex once more with other guys just so she can have new stories to tell me. Am I sick, Dra Holmes? Have you ever had fantasies/desires like this, Mr Baer? 
I am worried about my wife, because I am not sure she is willing to do this. That is all, but I hope you find the time to answer me.
Thank you
 Ed
—————————————————

Dear Ed,
Thank you for your email.
It is a given that working overseas, for all that it may offer significant career and salary benefits, also has its disadvantages, especially when it comes to sustaining a long distance relationship (LDR).
Maintaining emotional and sexual closeness is difficult in the absence of physical contact, notwithstanding the technological advances that have enabled alternatives such as cybersex.
Different people cope with LDRs in different ways. You, Ed, like phone sex. Your wife (let's call her Cora) joins in "because she is a very understanding wife" which perhaps implies she would otherwise not be such a willing participant.
While many couples engage in cybersex together, your preferred variation is for your wife to relate her past sexual experiences with a third party, her ex-boyfriend, and your role is limited to that of a listener, albeit a hopefully very excited one. This version of phone sex is obviously designed for your benefit, not hers.
Now it seems the stock of exciting stories is almost exhausted and you apparently have the ideal solution, at least for yourself — you want Cora to go out, have sex with other men and then tell you about it. This is a far cry from her current task of just recounting old tales about her youthful sexcapades for your sexual gratification.
This escalation is akin to someone passing his driving test and deciding the next step is Formula 1 racing. Have you given no thought to intermediate options such as 1) Cora makes up some stories about her ex(s) 2) she just invents stories with third parties etc. etc.?
As it is, you clearly anticipate that your preferred option is likely to cause some discord. You expect some resistance when you ask Cora to up the ante from telling mildly (?) salacious stories from ancient history to prostituting herself just so she can have more stories for your delectation.
We do not know what being "a very understanding wife" comprises but it is a fair assumption that when Cora agreed to marry you, what you are now suggesting was not in the job description (and if you got married in church, not on the priest's mind either).
Having said this, of course there are plenty of couples who practice open marriages, some with greater success than others, and if you and Cora are truly happy to move to such an arrangement, that is fine.
However, it would be wise to make sure that Cora is truly willing to  make this transition because otherwise you will likely end up with a very understanding ex-wife.  
All the best,
JAF Baer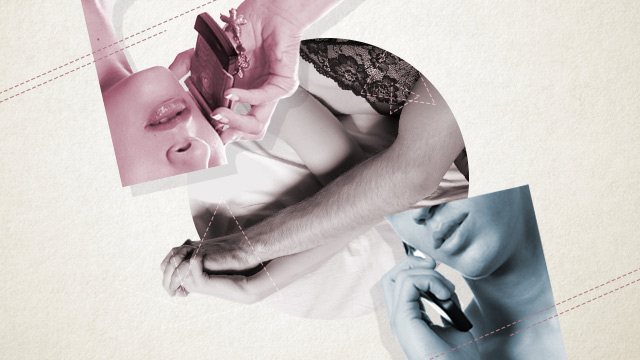 Dear Ed,
Thank you very much for your letter.  Short answer to your question: "Is it ok or do I have a mental disorder?" are the following
Yes, because right now it is merely a thought

No, you don't. 
Actually, a longer answer to your first question is, even if your wanting your wife to have sex spills out into your telling her about this, it is still not necessarily wrong.
The "rightness" or "wrongness" of your telling her depends mainly on the sort of relationship you have with your wife, and, more importantly, the sort of relationship you want to have with her.
Perhaps it's best that we stick to the present and to the future. By telling her you need new stories and you thus want her to make love to other men, you may be opening yourself up to ridicule and perhaps even abuse, but based on her response to your requests in the past, I doubt that will be her reaction.
I think you should tell her.
This is based on the premise that you will not force her to do this or even make it difficult for her to say no — for example, guilt-tripping her in case she does not want to make love with other men.
Telling her means you value complete honesty in your relationship which, in my clinical experience, can only make your relationship better.  
By traditional standards, it can also make your relationship worse — lead to a separation, for example — but again, would you rather have a relationship where you kept important things about yourself a secret or one where you could share your innermost feelings (as long as you do not impose them on others — and I cannot express this caveat strongly enough).
Of course, your being able to share things in complete honesty means she could (and should!) be able to do the same. Whoever is the more dominant/assertive in the relationship should make sure the other can be as honest. Not being pikon (angry/upset) because what she wants is the complete opposite of what you want. Not being pikon if she says "enough is enough. I want you to stop asking me to do more" or, indeed… "Enough is enough, I want to stop telling you any stories, even the ones I have been doing before!"
While it seems that we are talking merely about your sexual desires here, actually the stakes are much bigger than that. It has to do with how far you can ask your spouse to do something for you and how far you yourself can be asked to do something for your wife.
In a way, it is like the old premarital "to-ing and fro-ing"
"Kung mahal mo ako, pagbibigyan mo ako." (If you loved me, you would do it)
"Kung mahal mo ako, hindi mo ako ipwe-pwersa" (If you loved me, you would not insist I did).
If this were only about whether you can ask her about making love to other men, I would suggest you do a cost benefit analysis of the pros and cons to sharing your desire. However, it isn't and therefore, I think you should tell her, hoping this will be the start of a more open relationship between the two of you, where she can be as open about her sexual (AND other) desires, and so can you.
All the best and good luck!
MG Holmes
– Rappler.com 
Need advice from our Two Pronged duo? Email twopronged@rappler.com with subject heading TWO PRONGED. Unfortunately the volume of correspondence precludes a personal response.