Of getting rid of years' worth of accumulated objects, archaeologist Eliza Romualdez-Valtos says: 'It was a bloodbath, and it felt good.' Would you feel the same?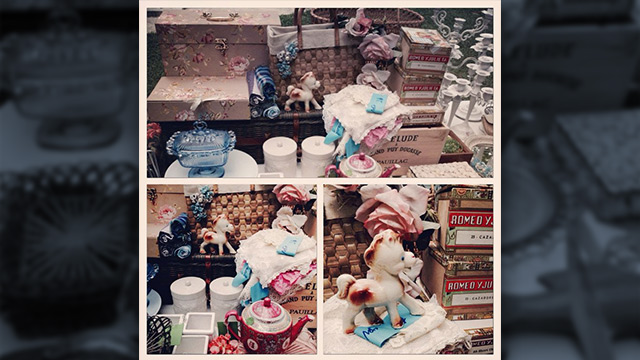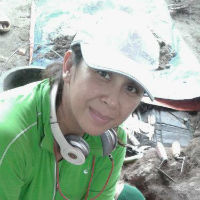 There must be a correlation between getting older and how much you acquire through the years. There has to be, in order to explain how much junk I have.
I'm sure at the time of purchase, it wasn't junk or at the time these objects were gifted to me, the giver certainly knew I would like them. But as one's personal taste and aesthetics change through time, so do the objects that surround you.
I do have varied interests and wear many hats, but I am a housewife first to an investment banker and mother to two very athletic and adventurous boys. So among the four of us, you can just imagine the stuff we've accumulated over the years. Organizing and storing has been a constant battle.  
Enough is enough
It took a few garage sales before I decided, "Enough is enough!" The proverbial straw that broke this camel's back happened January this year. A bunch of friends and I decided to hold a garage sale together. Four bloggers released announcements of our weekend sale and as a result we had close to 700 people come to the house.
By lunch the first day, I was scrambling to find more stuff to sell. I found myself wading through forgotten boxes and racks of stored items that have not seen the light of day for years. If these boxes had labels some would have read, "When I Get Thin," "When I Find Time to do Arts & Crafts," "Ideas Box," "For Theme Parties" (that never happened or happened just once), "Toys That Can Be Fixed," "Objects From Our First Home," and the like. There was just so much, I didn't have time to sort, tag, and price them all, but my resolve to get rid of them did not waver.
A few weeks ago, I decided to join the Saturday+Future Market @ Escolta organized by 98B – an independent artist run initiative based in Escolta, Manila. 98B is run by Mark Salvatus, Mayumi Hirano, Con Cabrera, Pau Reyes, Mik Laborde, Don Dalmacio, Vermont Coronel III, Gabriel Villegas, Marika Constantino & Anjo Bolarda. (READ: New finds, meeting artists at the Escolta Saturday Market)
What they want to do is create opportunities where alternative art can be showcased through dialogue, exhibits and or bazaars like the Saturday+Future Market. As part of their advocacy, they also want to share their passion for art by making it more accessible to the general public.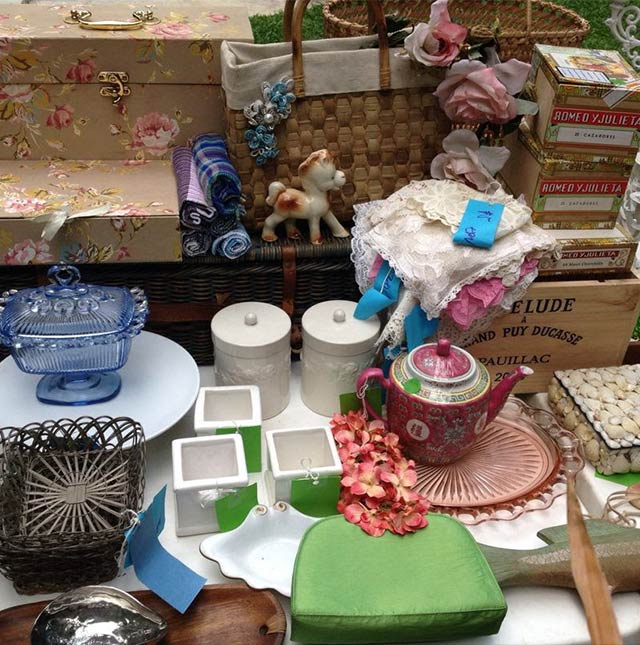 Saturday+Future Market @ Escolta is a venue where artists, crafters, collectors/hoarders and proprietors of vintage stores can sell their works and wares. When asked by the organizers where my items would be classified under, I responded by saying, "At my age, everything pre-loved by me is vintage!" 
Saturday+Future Market @ Escolta is held at the ground floor of the First United Building on Escolta Street. It took a large SUV and a pick-up truck to bring all my stuff to Escolta. Have I mentioned how the pick-up truck actually made two trips because all the boxes couldn't fit? That's how much stuff I had.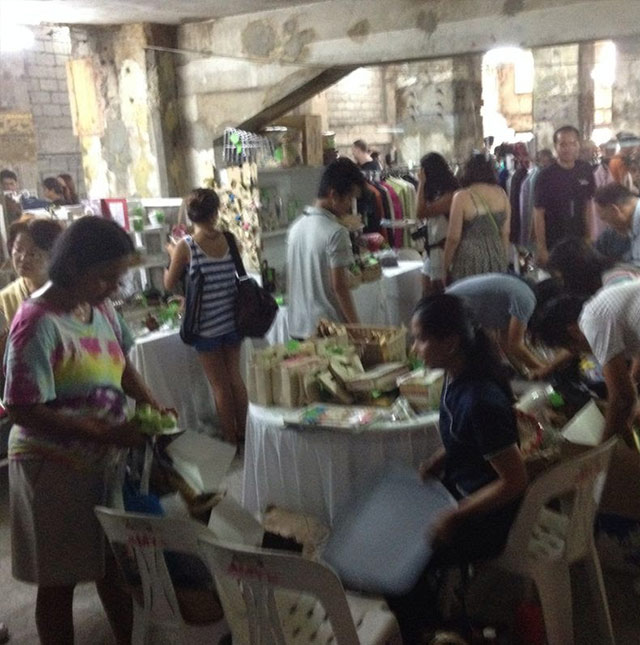 We had two hours to set up before the public was allowed in. For days, my staff and I tagged and priced all of the items. 90% of all items to be sold were P100 and below. My collection of vintage and not-so-vintage jewelry went for a little bit more, but by mid-afternoon, prices were slashed to rock bottom. It was a bloodbath, and it felt good.
Emotional attachment
It took a long time before I was able to completely let go. In life, our actions are a result of a convergence of multiple past experiences. In my case, years of having to deal with the storage of things we were unwilling to let go, gaining insights and lessons while watching the History (American Pickers and Storage Wars) and Biography (Hoarders) channels. 
A big factor in a person's inability to let go is the emotional attachment to objects, which, if not addressed or curbed, can lead to a life of a hoarder, or even sadder, a mysterious life remembered only through possessions forgotten in a storage facility acquired by a complete stranger.
As an archaeologist in a country where a big chunk of all archaeological sites are ancient burial sites often filled with grave goods intended for the afterlife, this is the most sobering lesson learned by me: in death, we cannot take our material possessions with us. – Rappler.com
Eliza Romualdez-Valtos is a wife to Billy, mother  to 13-year-old William and 7-year-old Ian Orestes, and a frustrated arts and crafter, traveler, and occasional writer. She is also an archaeologist with an MA in Archaeology from the University of the Philippines. Eliza has worked in different parts of the country in search of evidence that can help unlock our prehistoric past.