This is AI generated summarization, which may have errors. For context, always refer to the full article.
Homecomings – some which took years to plan – are put on hold because of work responsibilities and the pandemic
From the United Kingdom and Italy to Canada, Tunisia, UAE, and even the tiny Pacific island of Saipan (which is just two hours away from Manila by plane), overseas Filipino workers (OFWs) are skipping their traditional Christmas homecoming, mainly because of COVID-19.
To make up for their absence, OFWs said they will instead resort to video chat apps and teleconferencing platforms as they celebrate the yuletide season while the world anxiously waits for the vaccine to ease fears over the virus.
Restrictions
"I can't go home in the Philippines for Christmas due to the COVID-19 situation," said 47-year-old Marvin Moreno of San Pedro City, Laguna, and a clinical nurse at Milton Keynes Urgent Care Service (MKUCS) in Buckinghamshire, England.
"The restrictions being imposed in the Philippines to all foreign travelers have caused me and my family to stay here and defer our Christmas holidays there," added Moreno, a British passport holder, who arrived in England on April 4, 2004, and was last home for Christmas in 2015. He has been a Philippine Registered Nurse since 1995 and has passed requirements to obtain eligibility to practice his reception in England.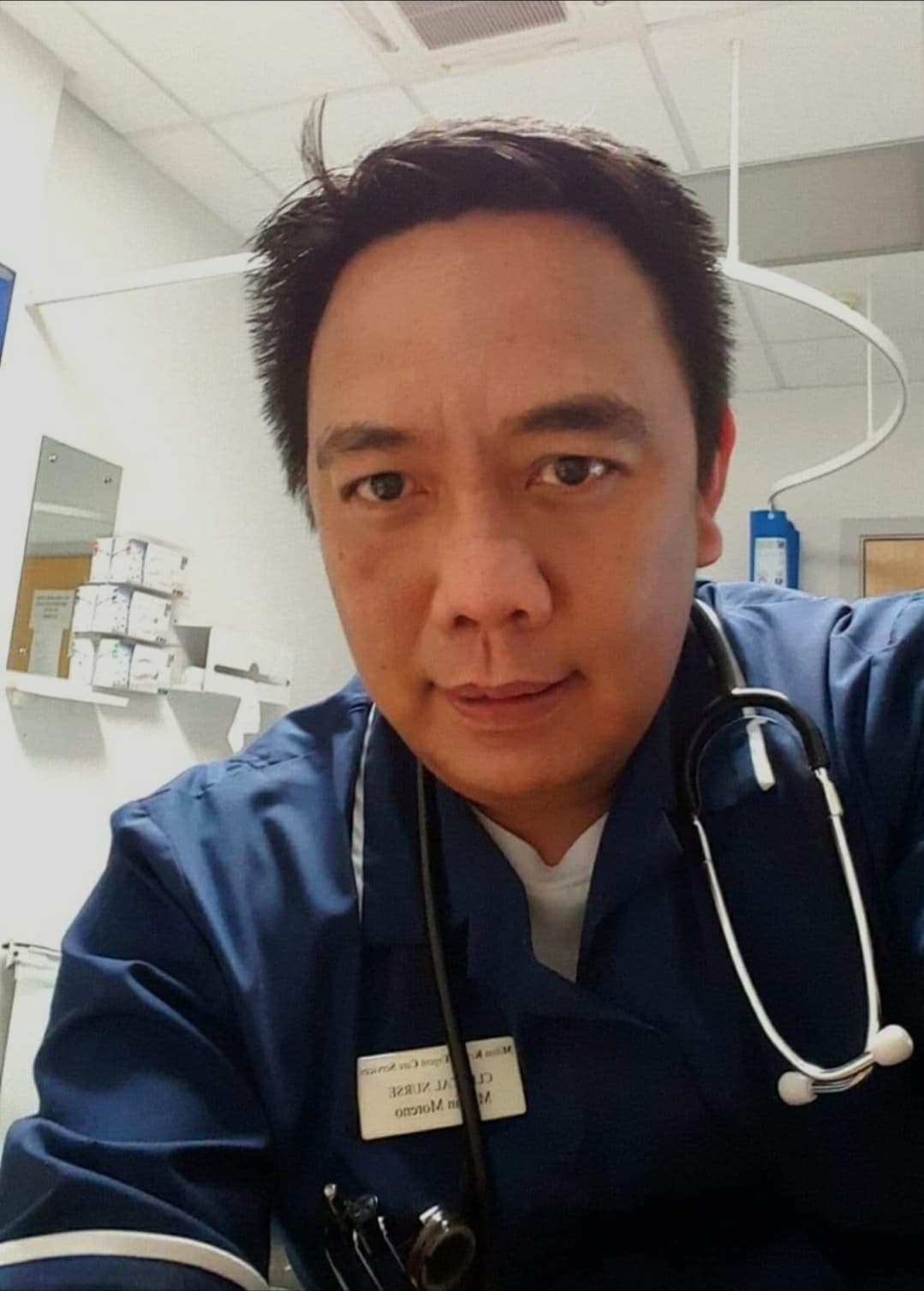 There are approximately 18,500 Filipinos in the United Kingdom's government-run National Health Service (NHS). The country has, early this month, started its COVID-19 vaccination drive.
Moreno said they have sent a balikbayan box and will be getting in touch with family through video calling. "It's always a sad feeling not to be with our family during Christmas time in the Philippines, but we keep our video calling on while we celebrate the Noche Buena so we could both feel our presence despite being separated by the distance. It's sad to celebrate Christmas far from home; much more so when all nations are in crisis due to this pandemic," Moreno said.
The Philippines is 8 hours ahead of England, so it will be 4 pm in England when the clock strikes midnight for the traditional Noche Buena in the Philippines.
Meantime in Winnipeg, Manitoba, a province in Canada, graphic designer Clarissa Medina huddles herself for yet again another cold Christmas away from home.
"Malungkot pero nasanay na rin mula nang mag-OFW a long time ago," said Medina, who has been working abroad since the mid-90s.
(It's sad but I've been used to it since I became an OFW a long time ago.)
"People just need to toughen up a bit to ignore the stones and thorns along the way," said Medina, who was last home for Christmas 3 years ago and was planning to be home for the holidays this year.
She said she has been in constant communication with her loved ones through Facebook.
In Italy, house chef Roderick Ople likewise said he has gotten used to being away from home on Christmas, saying the last time he was with his family for the holidays was 5 years ago. "Nakaka-miss din kahit nasanay na," he said. (I also miss it even if I'm used to being away.)
Ople said he has sent a balikbayan box of goodies, remitted money, and was in touch through Facebook as well.
Meantime, Maricris Gapi, single and a nanny, will not make it to the Philippines for Christmas.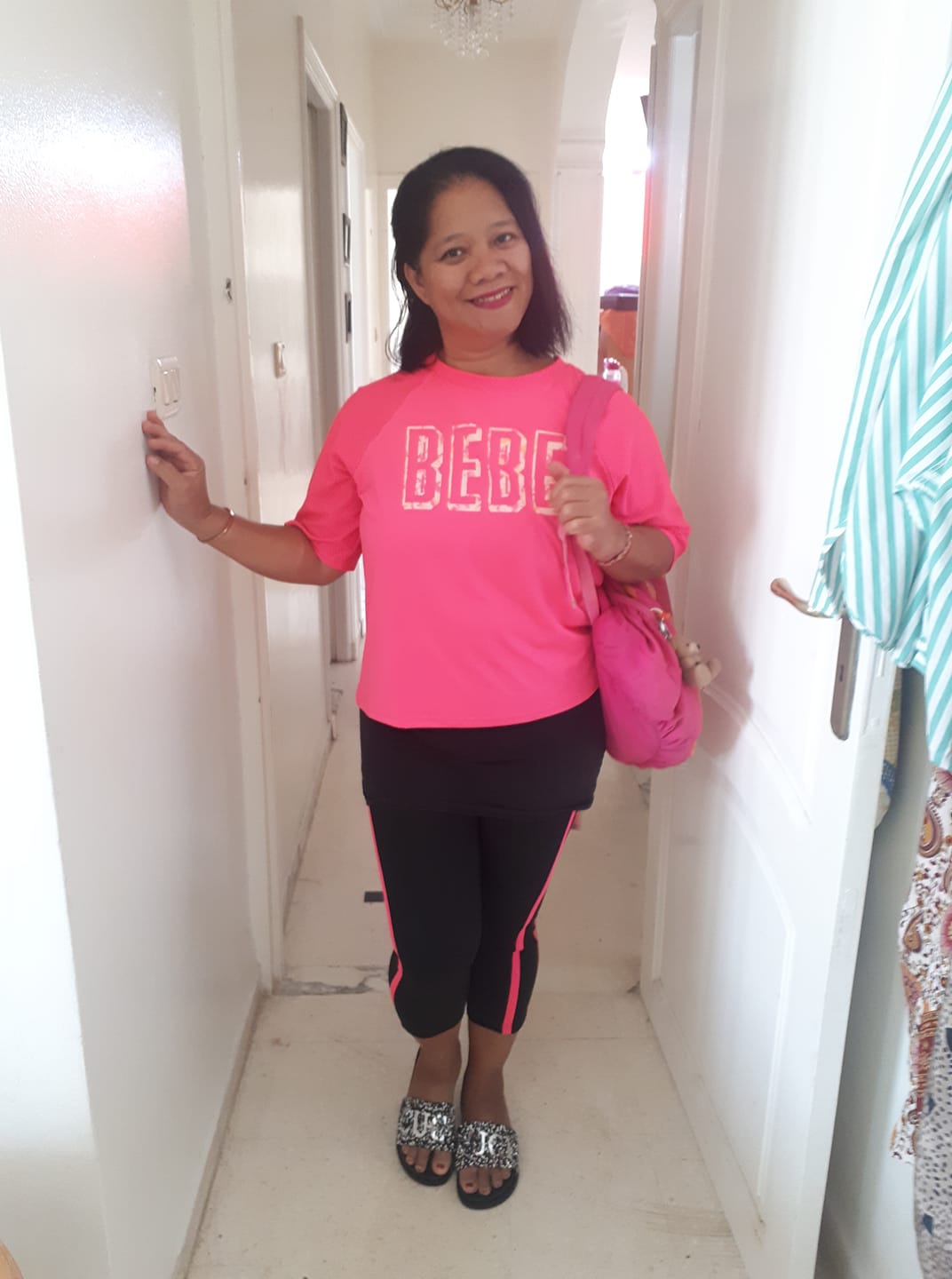 Instead, she'll be in Manouba, Tunisia spending time with her wards, twins who she has been looking after since they were 5 months old, when she started working for the family in May of 2010.
"For some reason, I got stuck here because of the pandemic," Gapi said.
The family used to stay in Dubai, but the parents had to send their twins, along with Gapi, to Tunisia in September last year.
"My madam was having a hard time in Dubai. So, the kids were sent here (in Manouba) for school," Gapi said.
Gapi said she has developed an affection for the children and has bonded with their parents, such that she now considers them her family as well. She doesn't mind spending Christmas with them again, as she has always done in the past 11 years.
"Na-in-love na rin po ako sa pamilya nila (I fell in love with their family)," said Gapi, whose parents have passed on. She has siblings in the Philippines whom she's sent some money to for the holidays.
Gapi had been in Dubai for the past 26 years.
Balikbayan
In Abu Dhabi, Sheryl Abella Palacios-Manalo, a medical practitioner who has not been with her family back home for Christmas for the seventh consecutive year, said she has been doing all she can to make up for it.
"Pilit kong ibibigay lahat ng gustong regalo ng aking dalawang anak," Manalo said. "Nakapag-padala na din ako ng balikbayan boxes. Every day we are communicating thru Facebook messenger kasi meron kaming family chatgroup. Also, from time to time, Zoom meeting with my kids, mom and brother with his family," said Manalo, who arrived in the UAE in 2007.
"Kulang ang diwa ng Pasko. If miracles do come true, I would really wish to spend Christmas with my family. I want to hug them all tightly to show how much I miss and love them," she added.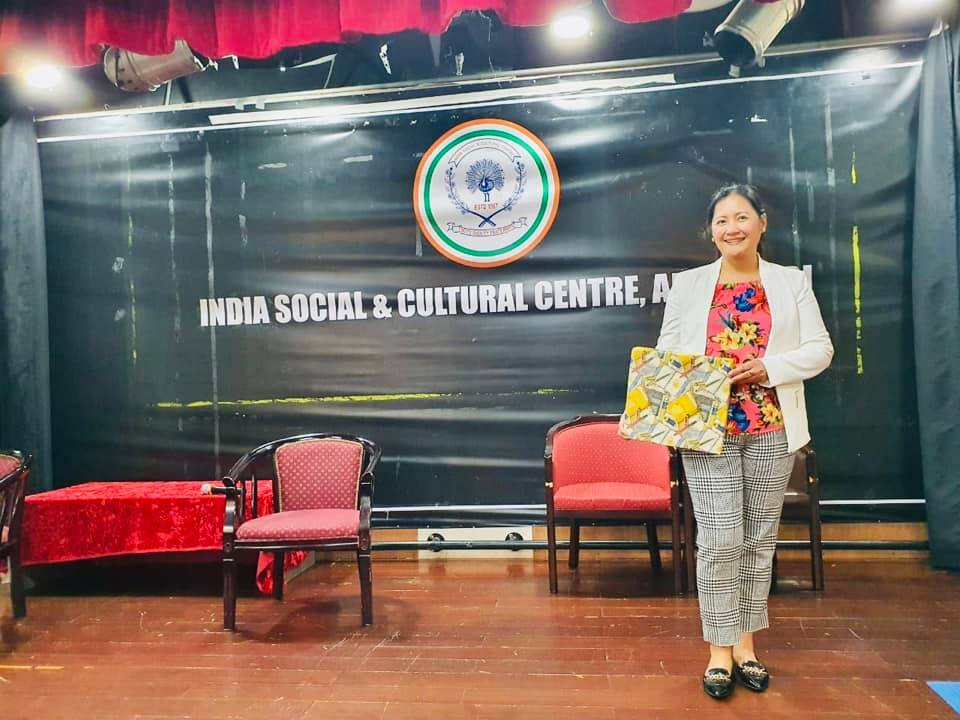 Canceled family reunion
Nineteen-year-old Jose Lorenzo C. Barbasa, the only child of a Dubai-based OFW couple, said he and his parents were supposed to fly to the Philippines for a holiday reunion with the entire family in Bacolod City, Negros Occidental.
"We originally had two plans: one for summer 2020 and another Christmas 2020. If summer 2020 was not to be, then we could have flown home for Christmas," said Barbasa, who is currently attending university studies in Dubai remotely, taking up a course in Business and Marketing Management.
"However," he added, "we decided to stay home and let the COVID-19 situation weather out until it is really safe enough to travel back home; we are also monitoring the Philippines' handling of COVID-19."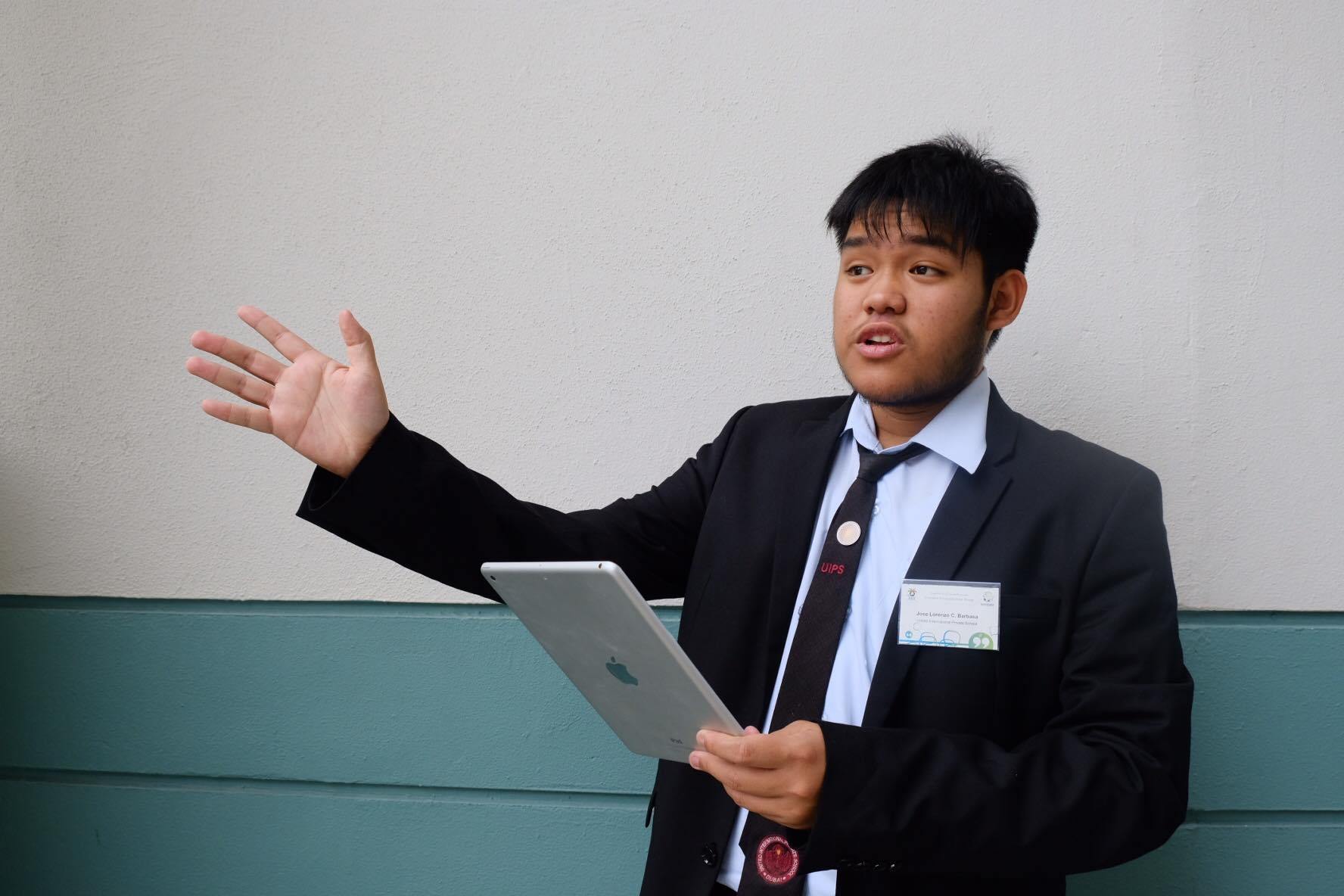 The last time the Barbasas were in the Philippines was in June of 2016 to celebrate a family grand reunion for his paternal grandparents' golden wedding anniversary.
"Skipping Christmas in the Philippines is a little painful since we have never gone home for Christmas in almost a decade. Since our families are mostly in the Philippines and the US, we plan to meet all together via Zoom and have a family catch-up on Noche Buena," Barbasa said.
Barbasa lives with his parents – a teacher-assistant at a British school and an assistant service manager for a dealership of Dubai buses – in Muhaisnah 4 in the outskirts of the city.
For her part, Mariecar Blanco Jara, a journalist who writes for print and online media based in Sharjah, a city next to Dubai in the north, said she decided it was more reasonable to just stay in the UAE for the holidays.
"The irregularity of international flights and surprise lockdowns make it more practical to stay where we are right now," said Jara, adding that it has been 3 years since she was in the Philippines for Christmas.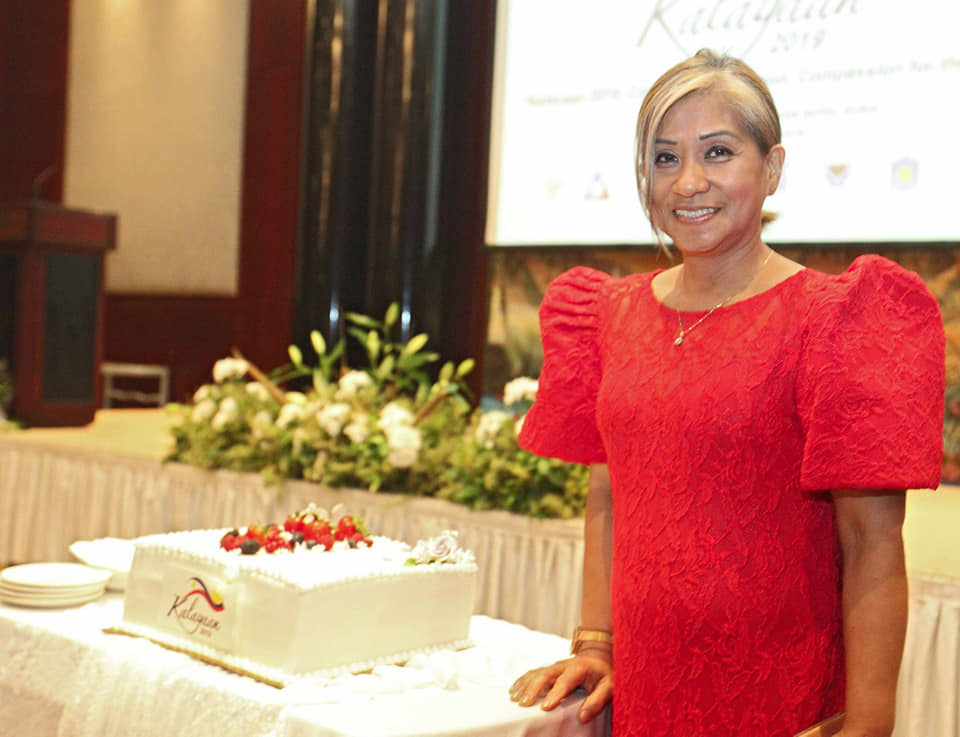 "I call up my parents every Friday. I chat with my three children. I send Christmas cash gifts," Jara said.
Peak season
Like most OFWs here, Arlene P. Mariposque managed to send balikbayan boxes home for Christmas despite having been temporarily out of work during the COVID-19 quarantine days back in March and April. 
Mariposque works as a photographer at a company providing desert safaris to tourists, the operations of which were halted by the flight suspensions.
"Nakapagpadala ako nitong October at last Aug para naman sa munting pamasko ko sa pamilya ko," Mariposque said. "Nakakalungkot na seven years na akong di nakaka-uwi to celebrate Christmas," she added.
(I was able to send money in October and August for my family to spend for Christmas. But it's still sad that I haven't been able to go home for 7 years to celebrate Christmas.)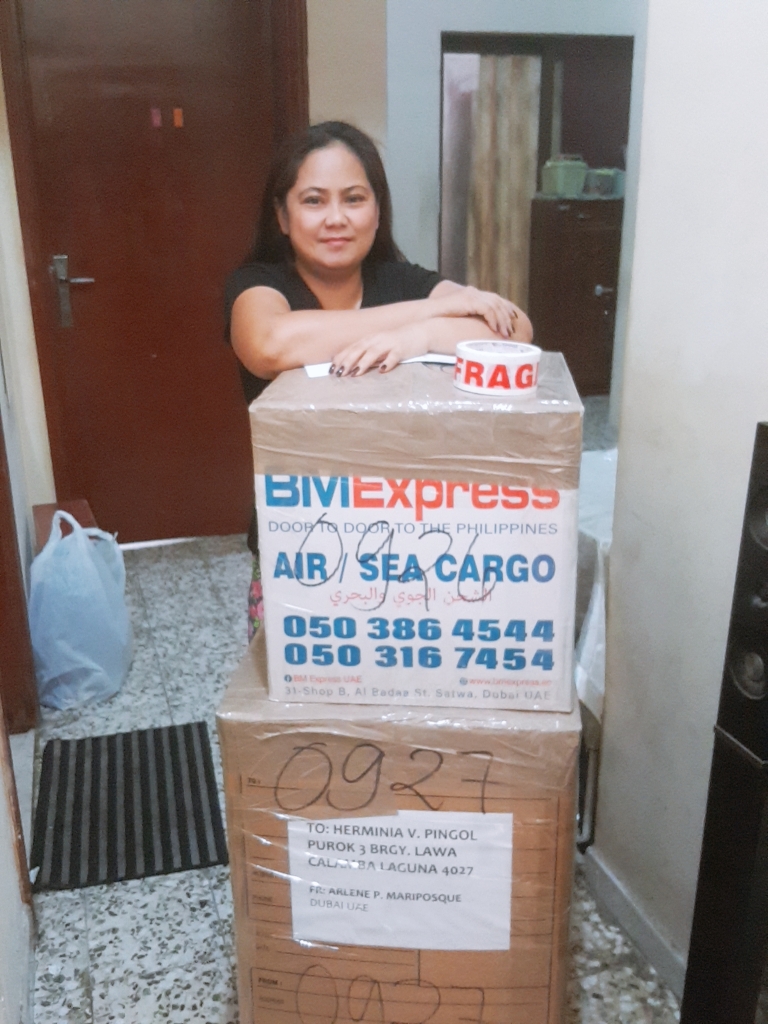 Mariposque, who hails from Laguna, said she was planning to be in the Philippines for Christmas this year but had to forego it. "Due to the pandemic, ang daming requirements going back home at pabalik dito sa Dubai kaya hindi ko na lang itinuloy," she said, referring to COVID tests and clearances from both Philippine and UAE authorities. 
(There are so many requirements to go home and back to Dubai so I decided not to push through with my plans.)
Workload
Meantime, aside from COVID-19 issues, Paula Vianca Lim, an accountant from Rodriguez, Rizal, said it's impossible to go home to her 65-year-old mother in the Philippines. 
"Hindi rin pwedeng umuwi dahil maraming trabaho regarding yearend reports," she said. "Nakakalungkot na hindi makaka-uwi para mag-Pasko sa Pilipinas. Three years na akong hindi nakakasama nanay ko tapos mag-isa pa siya duon," Lim added. 
(I won't be able to go home anyway because work piles up over yearend reports. It's just said that I won't be able to go home for Christmas. It's been 3 years of being unable to be with my mother during Christmas.)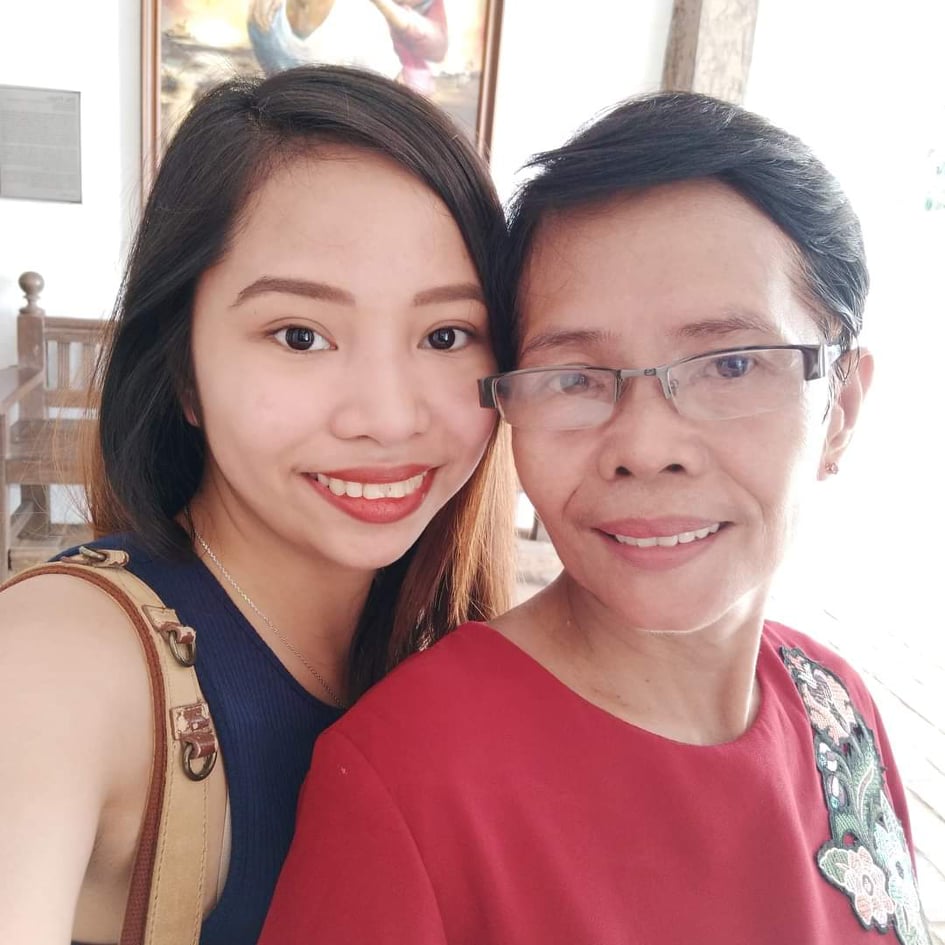 Saipan
Sportswriter Roselyn B. Monroyo of Caruhatan, Valenzuela City has not been home for Christmas for the past 16 years since flying to Saipan in the Commonwealth of the Northern Mariana Islands (CNMI), a US territory, to work.
"Christmas has never been the same since I left home. Missing my parents big time. My dad passed away in 2009 and my mom just this year," Monroyo said.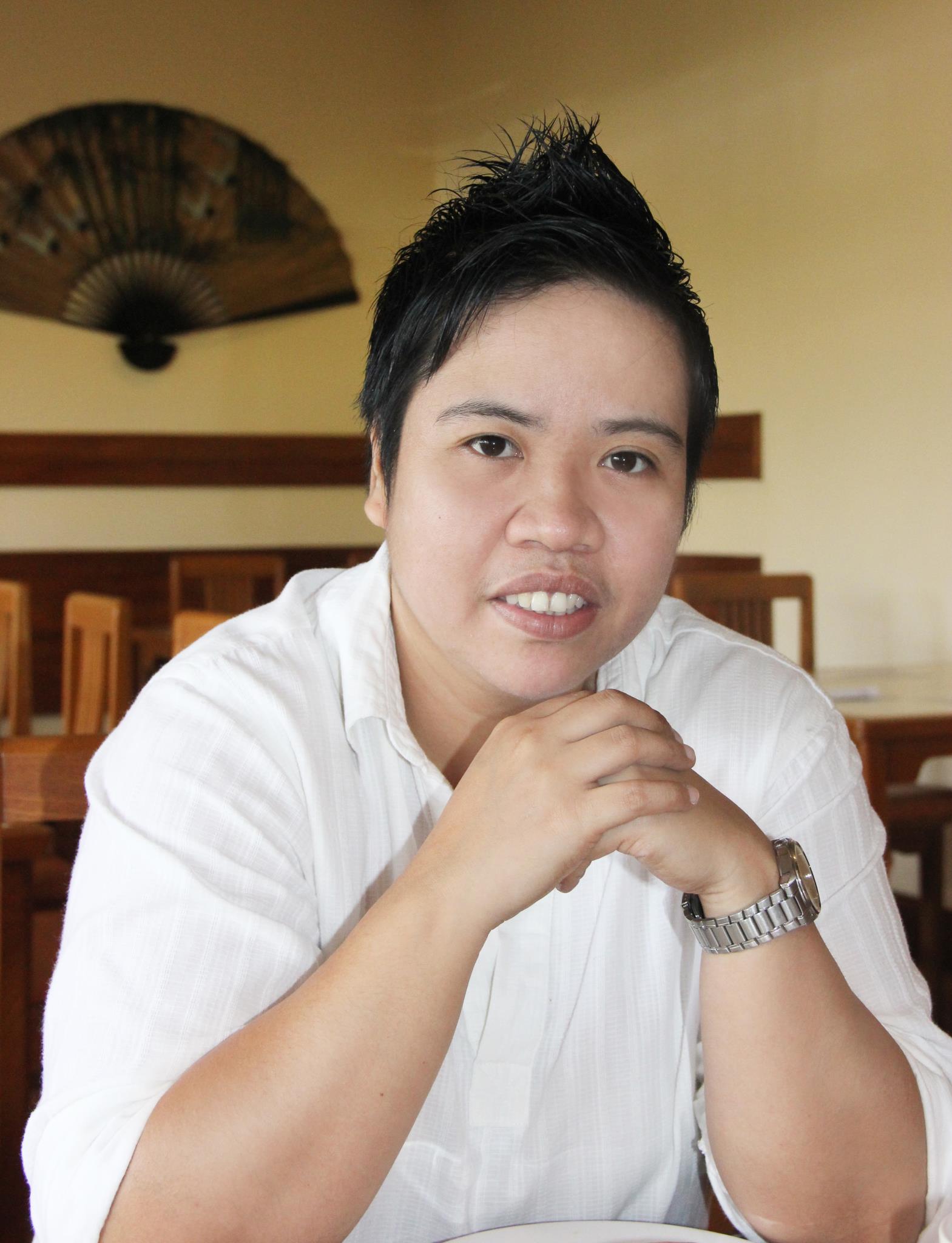 Aside from the COVID-19 issue, Monroyo said there were other factors, too, that compelled her not to leave the island for the holidays.
"First, finances; second, scheduling, and lately visa/travel document issues. Here in Saipan, contract renewal is every year and mine usually expires either by September or October, and often I receive my renewal by January, so it's too risky to go on vacation in December without an approved contract/work permit because you may end up waiting for it in the Philippines for months," she explained.
"I have always been sending something to them for Christmas, either money or in-kind gifts. Am also using social media to stay connected. But no matter how much money or how many gifts or how long you spend time with them online, doing all these will not be enough to make up for the lost time and memories," Monroyo added. – Rappler.com
All photos courtesy of the interviewees