This is AI generated summarization, which may have errors. For context, always refer to the full article.
Oatmeal is rich in carbs and fiber, which is great for the energy young children need to sustain learning throughout the day
There are so many variables when discussing how optimal learning takes place for students of all abilities. Creating a space where learning is conducive includes setting the stage for success in a home office or classroom corner. It also includes making sure that your child has all the materials and gadgets necessary to participate for online classes.
Empowering our children by making sure they get a good night's rest and have a wholesome breakfast before stepping into their virtual "classrooms" is vital to prepare them for the learning that will take place throughout the day. It also means preparing ourselves as parents with information, and the right mindset.
As we begin another year of our children in their school careers (but this time with the added challenge of surviving a pandemic and working from home), I find myself navigating new waters where the waves are choppy, and include the added stress of supporting my kids of different ages to meet the demands of online and home schooling. I am not a home schooling momma, but my kids have all been attending school here in our home, through the digital mediums of Zoom and Google Classroom. And we have been managing the mayhem while we all work from home, run the foundation, write, and run a small business.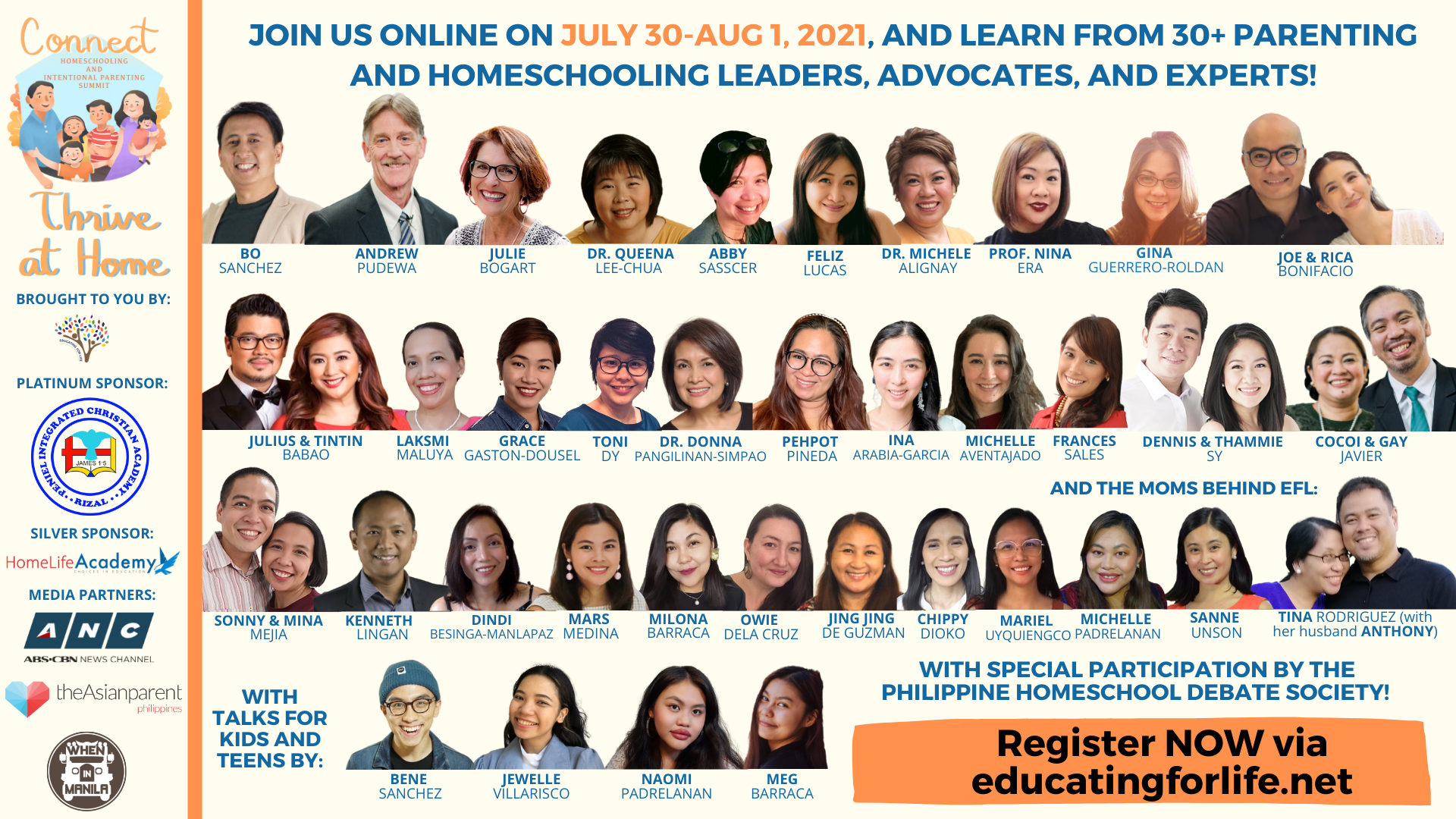 #CHIPSThriveAtHome is the yearly passion project from four homeschooling mommas who are intentional about parenting, faith, and everything family. With more than 40 years of experience amongst them, these ladies aim to equip both parents who are homeschoolers, and parents who have their kids enrolled in online distance learning.
This three day summit will bring together like minded parents, teachers, and even homeschooling students and graduates, to equip participants with tools that can help meet the challenges of learning during these uncertain times. I will also be sharing a small part of how we manage online distance learning through a panel discussion with other mommas, just like me.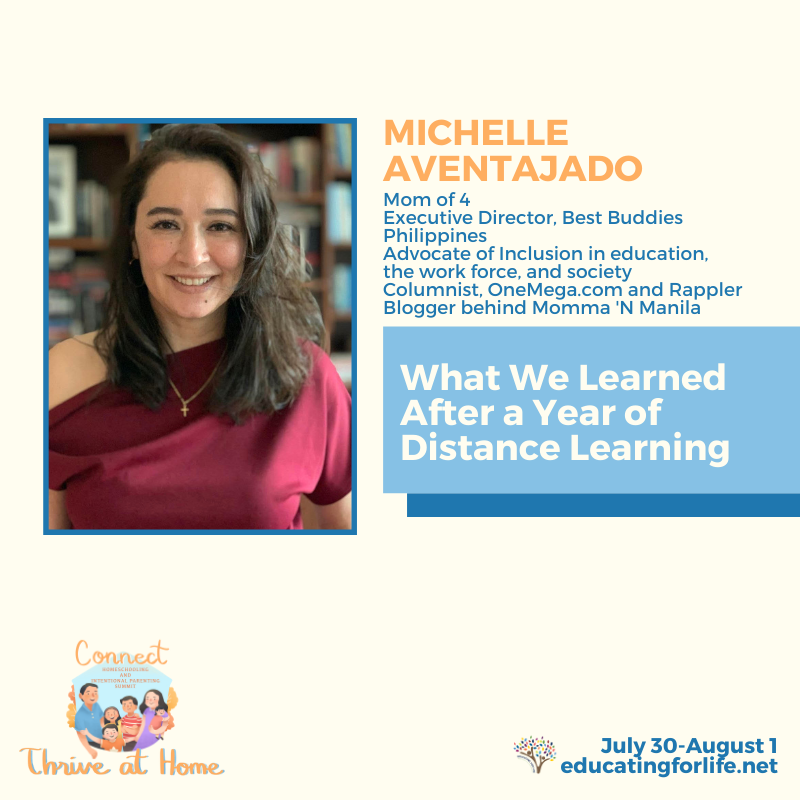 Driven by the desire to support and encourage families of all ages and sizes, these experts are coming together for sessions in intentional parenting, relationships, stress and time management, mental health, and keeping students safe online when attending classes digitally.
Educating for Life is no stranger to conferences bringing parents and educators together as they have been mounting summits and gatherings to empower individuals in the learning process since 2014. This year's summit will take place via the Accelevents platform on July 30 to August 1, but participants will be able to access the event and the recordings, at any time and learn from the speakers and presenters all month long.
Inclusive of these seminars and workshops, will be the chance to take advantage of an Online Expo, that will feature products and services which will assist families in their home-based learning journey.
Preparing our children for school, no matter what way we slice it, also means preparing them with the right nutritional start and snacks throughout the day.
These healthier Oatmeal Raisin Cookies are a great mid-morning snack for kiddos who are in front of the computer for online distance learning. You can even swap out some ingredients and make them vegan with many of the same nutritional benefits.
Oatmeal is rich in carbs and fiber, which is great for the energy young children need to sustain learning throughout the day. The fiber is excellent for digestion. And because these cookies have three cups of oatmeal, they are also rich in manganese and iron which helps build bones and boost immunity. 
Oatmeal Raisin Cookies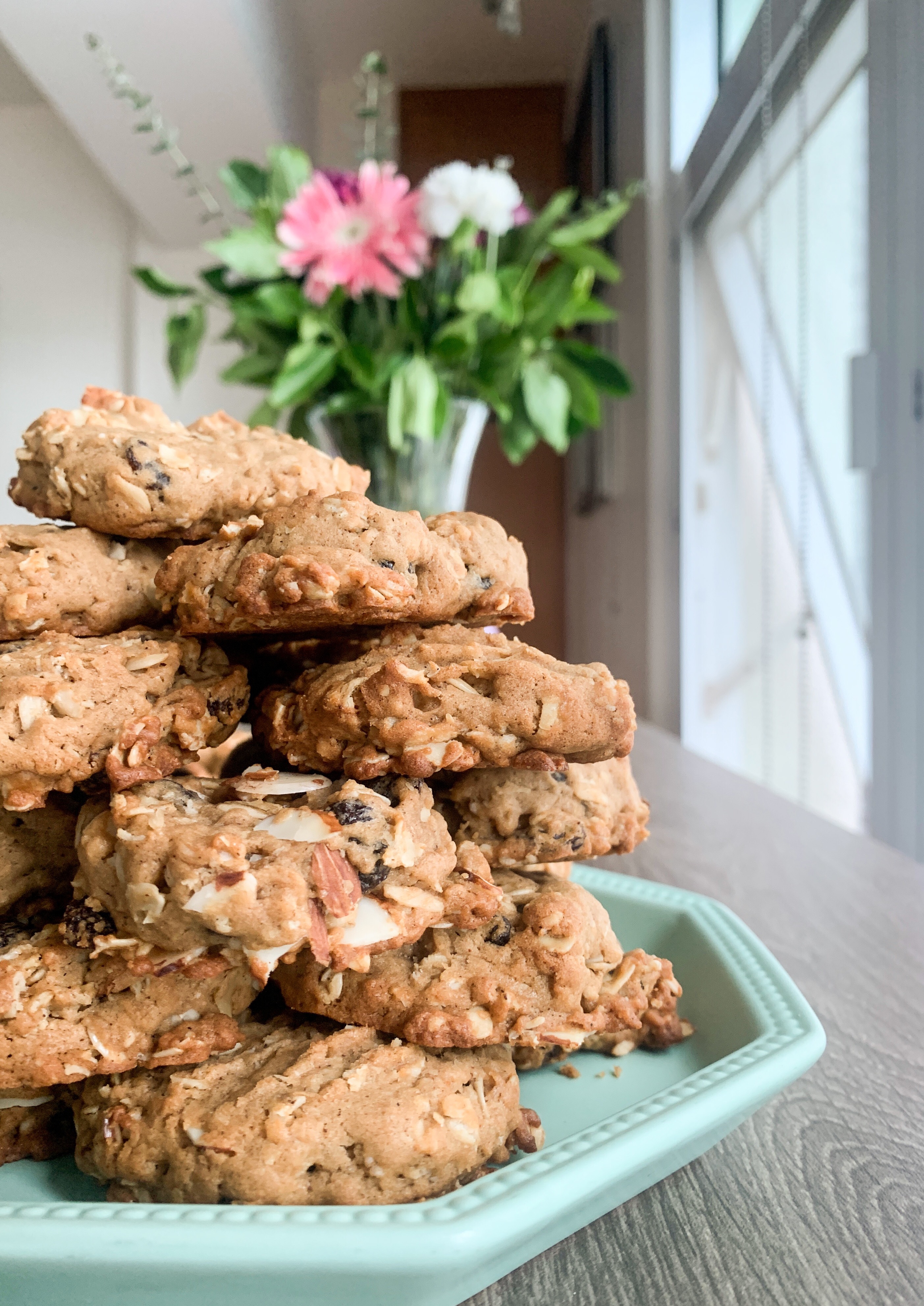 What you need
1 bar of butter softened
1 cup of organic coconut sugar
2 eggs
1 teaspoon vanilla extract
1 teaspon almond extract
1 ½ teaspoons ground cinnamon
1 teaspoon baking soda
1 cup all purpose flour
½ cup coconut flour
3 cup oats
1 cup raisins (or cranberries)
1 cup almonds (or walnuts)
What to do
Preheat oven to 170° C.
Cream butter and sugar until well incorporated.
Add eggs one at a time until well blended.
Add vanilla and almond extract.
In a separate bowl mix flours, cinnamon, and baking soda.
Add dry ingredients to wet ingredients.
Mix in oats, raisins, and almonds.
Drop a tablespoon full of cookie dough at least one inch apart and bake for 8-10 minutes or until golden brown. Remove from pan and cool on cooling rack.
If you would like to make these cookies vegan here are the substitutions:
Instead of 1 bar of softened butter, try 1 bar of softened Sagana Coconut Spread
Instead of 2 eggs, try ½ cup of applesauce
– Rappler.com
For more information on how to purchase tickets visit: https://www.educatingforlife.net/