For the fourth episode of webinar series 'Spilling the Tea,' LGBTQ+ guests share their fascinating stories on coming out, and their thoughts on how best to do it
How difficult is it to come out as LGBTQ+ to your loved ones? What if you can't tell it to their face? What if you realize you're transgender, but came out earlier as gay? What was it like to be in the closet decades ago, when coming out was barely even an option?
SheDecides Philippines, a movement promoting the fundamental rights of adolescent girls and women, joined forces with Rappler to answer these kinds of questions through the webinar series "Spilling the Tea."
For the fourth episode aired on October 22, LGBTQ+ guests shared their fascinating stories on coming out, and their thoughts on how best to do it. Cisgender allies also shared the importance of being there for the LGBTQ+ community.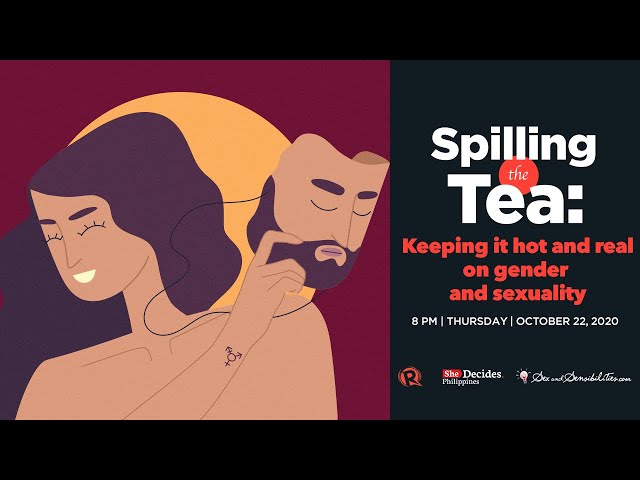 The webinar was hosted by Ana P. Santos, Rappler's sex and gender columnist and founder of Sex and Sensibilities.com; and Hershey Neri, a TV host, content creator, and advocate for women and gender rights.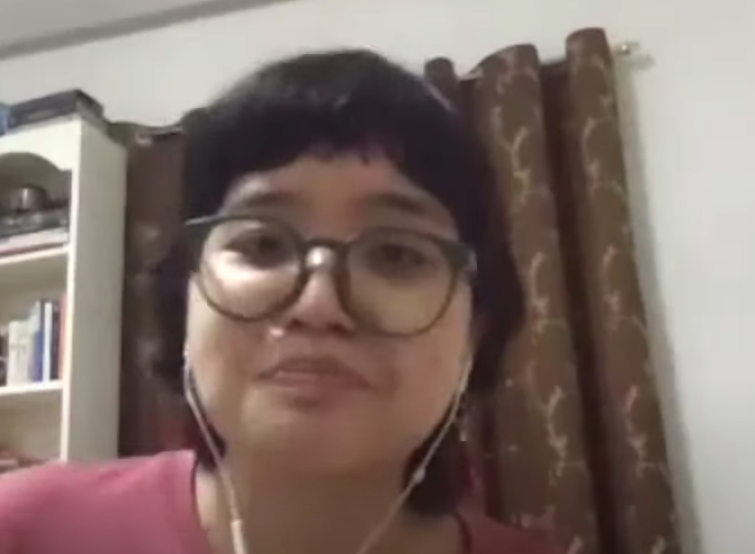 Activist Fritzie Rodriguez
Child rights activist and former journalist Fritzie Rodriguez didn't see coming out as a single moment, but a long process.
She didn't feel pressured to come out, but decided to when she was 19 and studying in Japan. She had fallen in love with a woman there, and ended up sharing this to her friend via Skype.
When she was back in the Philippines, she decided to come out to her parents as well, but was far more nervous about it.
"I'm not very communicative with my parents," Fritzie confessed. "So I decided to write an essay for Rappler [my then-employer], and wait for them to read it once it was up online."
Her parents texted her soon after the piece was published. Her dad texted just 4 letters: L, U, V, and U. Her mother was more verbose, but the message from both was clear: her parents loved her for who she was.
She acknowledges, however, that she was very lucky in that respect, since many LGBTQ+ have trouble being accepted by their families. This is why Fritzie finds it important to have what she calls "chosen families" – the non-relative friends and mentors that one can find refuge in.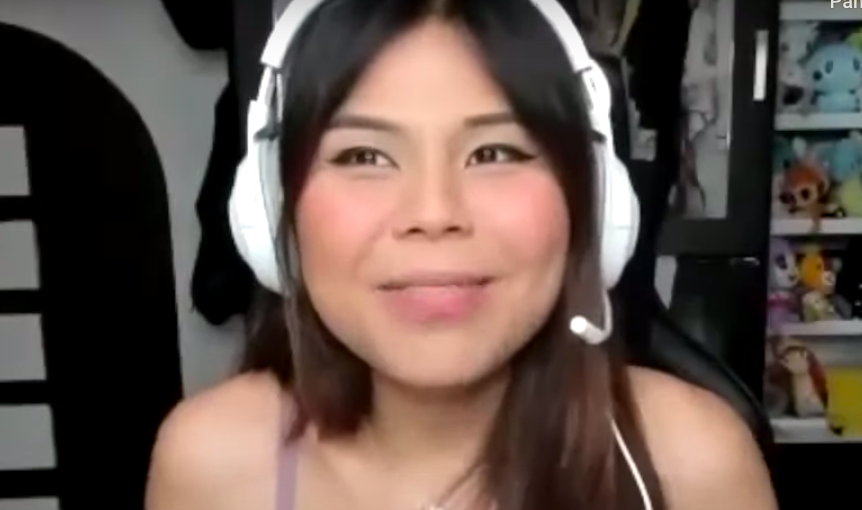 Vlogger Gigi Esguerra
Trans woman vlogger Gigi Esguerra had to come out twice – first as gay, and second as a trans woman, after she realized that the latter was who she truly was. There was very limited information on the transgender experience when she was much younger. She had mistakenly considered herself gay because she hadn't known about other gender identities then.
Even coming out as gay, initially, was difficult for her, as she was raised in a conservative Catholic family.
"There were titos and titas who would scare me as a child, telling me never to come out as a gay person. They'd tell me, papaluhurin kita sa asin (I'll make you kneel on rock salt)," she shared.
Gigi, then, only came out as gay during an opportune – yet painful – moment in her life. At 18, she was hospitalized for an eating disorder, and it was then that she decided to come out to her family.
"If I came out in my hospital bed, they'd have no reason to abandon me," Gigi explained. "Because that's a valid fear for many LGBTQ+ people, na baka itaboy sila (that they might get kicked out of their homes)."
Her family took the announcement well, but their acceptance came with a caveat: being gay was okay, as long as she wouldn't grow her hair out or wear women's clothing – a stereotype Gigi blames on the media.
Time passed, and Gigi found a support group in the Dollhouse, an LGBTQ+ community in Ateneo made up primarily of trans women. It was there, in that safe space, that she realized she was a trans woman as well – and that she had to come out as her true self to her family eventually, even if she knew this would be far more difficult given their biases.
So, on a family trip to Japan, she came out by wearing a dress on one of their excursions. It was certainly a shock to her relatives at first, but eventually, the moment also made them realize that they loved Gigi no matter what – to the point that they even funded her breast augmentation surgery later on.
"That to me was validation," said Gigi. "My parents wanted me to be happy as a transgender person."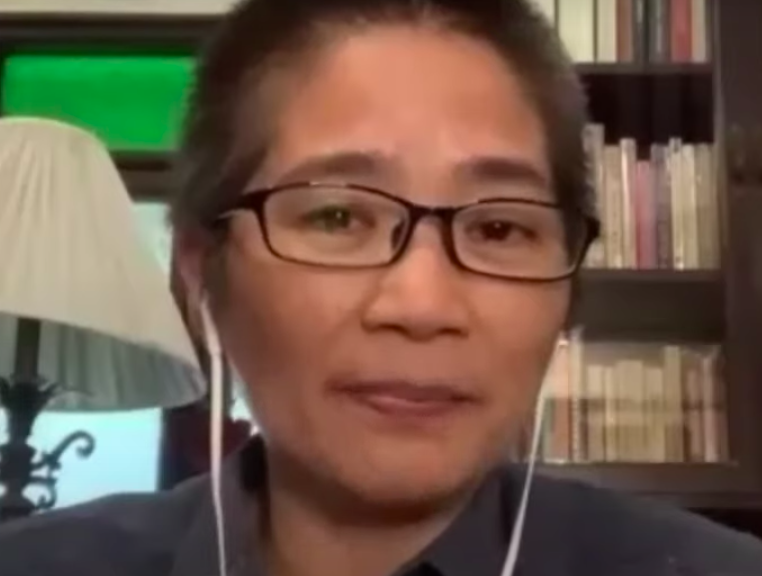 Veteran feminist Giney Villar
In contrast with Fritzie's and Gigi's experiences, veteran feminist Giney Villar, co-host of the Tita Tibs Podcast, always knew that she was attracted to women, but growing up a few decades earlier meant she had to endure a harsher social climate.
"I went to all-girls school, and I had only one friend there," Giney shared. "One day her mom fetched her. The mom took one look at me, and then afterwards, my one and only friend didn't want to talk to me anymore," Giney said.
Later on, when Giney was 23, she found a safe space in women's-only disco nights. If the sign outside a disco said "exclusive women's party," that was a code that it was lesbian-friendly for that evening.
But finding solace there could only go so far.
"I was looking out at the dance floor thinking, "Ito na ba (Is this all there is)? What happens when I get older? Do I just live for the Saturday nights when I could be with my kind?"
It was also hard for her to get a job after college. In one interview, someone even asked her if she was a "practicing lesbian," to which she answered, "I'm not practicing, because I'm really good at it."
Fortunately, one day, a bookshop called Wika was looking for women writers, and Giney decided to take the chance in the hopes that she could tell her story. It was there that she found fellow lesbians and learned of the feminist movement, and from that safe space, she found the opportunity to flourish.
"Make sure you don't lose the things you have now – the spaces, the voices," she advised the younger LGBTQ+ guests. "And go for respect over acceptance."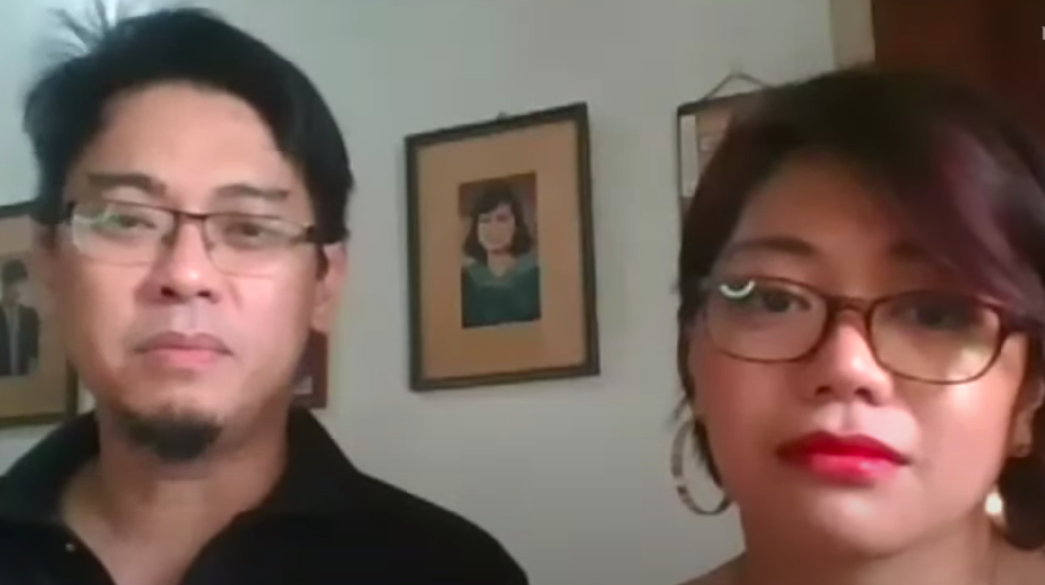 Parents Oneal and Regina Rosero
When it comes to respect, cisgender parents Oneal and Regina Rosero have it in spades. During the 2019 Pride March at the Marikina Sports Complex, they decided to give out free hugs to whoever wanted them, hoping to offer a bit of "parental" warmth to the participants.
"You know how sometimes there's a thing you feel like you have to do, even though you don't understand why you have to do it?" Regina shared, getting teary-eyed. "The moment [the first participant's] arms wrapped around me, I started crying, and they started crying."
Interestingly, some attendees were quite hesitant at first to get a hug from Oneal.
"A lot of kids were afraid to come to me," he said. "A lot of LGBTQ+ are afraid of their dads. Their moms are more accepting."
But eventually, people's fears dissipated and they started to make a beeline for him as well.
"If we can give them that acceptance as parents, even for just a few minutes, then go," he added.
The couple also brought their young son with them to the event in the hopes of setting a good example for him early on. They're determined to show him, when he gets older and more sure of his identity, that they accept him for who he is.
Key lessons for coming out
For Fritzie, her philosophy on coming out boils down to 3 letters: NBD – or No Big Deal. In order to normalize LGBTQ+ issues, she said, it would be best to reveal your gender identity calmly and normally, because it is a normal part of who you are and shouldn't stick out like a sore thumb.
"And you dont have to come out to everybody," she added. "You only have to come out to yourself. You don't owe anyone an explanation."
As for Gigi, finding a safe space is key, somewhere where "people will encourage you to live out your truth."
The same goes for Giney, who found it crucial "for people to acknowledge me for who I was."
How about you? What lessons have you learned while exploring and determining your identity? Hopefully, sharing your story can help others find the courage to speak up, too. – Rappler.com