Maybe it's time people eased up on the SDEs
Weddings are usually joyful affairs – and what's not to enjoy? Getting all dressed up to bask in the love of people you care for always sounds like a good idea – especially if it comes with dinner, drinks, dancing, and hilarious speeches.
Lately, though, it seems that weddings have just gotten bigger and bigger, evolving from fun, heartfelt celebrations to full-on production numbers complete with photo and video coverage from start to finish, staged entrances and exits, multiple outfit changes, elaborate venue designs, and even an official hashtag.
All of it can make one wonder – is this all really necessary?
Over-the-top ceremonies
We asked Rappler readers which wedding trends they're sick of, and for a number of people, big, elaborate weddings in general are just too much.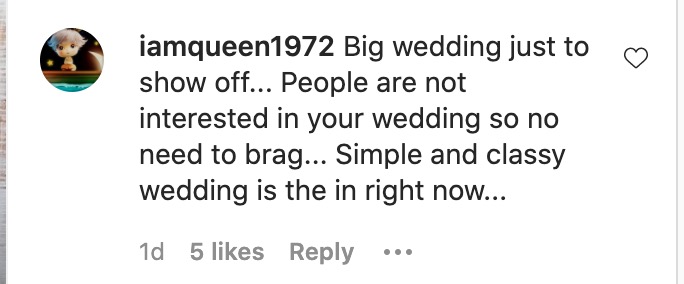 One person made a fine point – it's the marriage, not the wedding, that matters.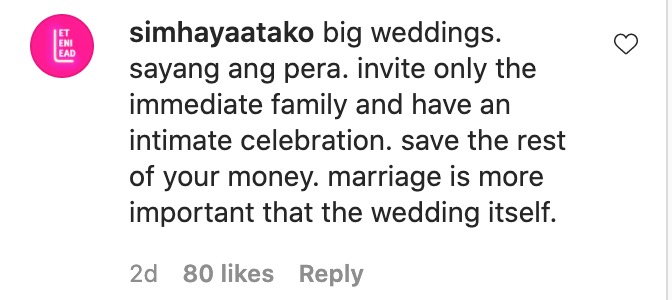 Too many photos and videos
Some think that pre-nup photo shoots can go.


Others have seen one too many same-day edit videos. After all, do we really need to see a video montage of things that literally just happened?

As one person so eloquently put it: "upload mo nalang bhie, uwi na kami."
So much dancing
A few users wonder why the bride, groom, and entourage can't just enter the reception like normal people.

And more!
For some people, the hashtags must go, especially if they seem forced.

Others are sick of seeing politicians at weddings.


Meanwhile, a number of people are sick of weddings – "straight people weddings" – in general. (Perhaps that could change if we had marriage equality in the Philippines?)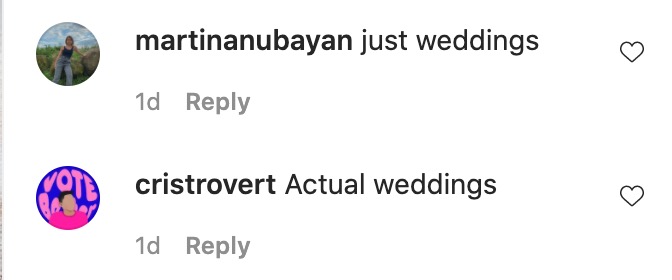 Their wedding, their rules
Some people believe, though, that couples can do whatever they want. Big or small, with a million photoshoots or just one, it's their wedding, after all.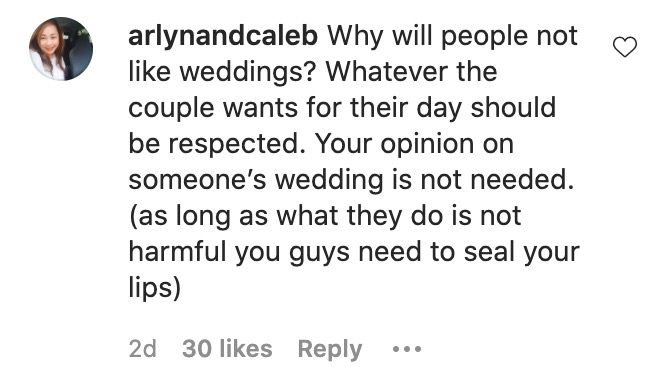 Ultimately, what matters is that the bride and groom are happy – even if that takes a lavish set-up, a cheesy hashtag, or an awkward dance number. And if you happen to be a guest witnessing all the things that make you cringe, just make sure you're smiling for the SDE! At least there's free food, right? – Rappler.com