Fashion insider Tetta Ortiz Matera weighs in on her experience attending different Fashion Weeks: Tokyo and Manila. How do they compare?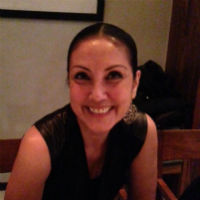 I recently had the pleasure and privilege to attend the Mercedes Benz Tokyo Fashion Week (MBTFW) a/w (Autumn/Winter) 2014 as the only Filipino media among a slew of foreign and local fashion press. 
While it was not my first fashion week, international or otherwise, MBTFW was unique, markedly different from its frenetic, drama-filled European and North American counterparts and the smaller Asian versions like Philippine Fashion Week (PhFW).
Although photos are said to be worth a thousand words, they don't always tell the whole story, so here's my insider's take on MBTFW versus PhFW.
The business of fashion
The word "week" is actually misleading because while runway shows happen over a period of 7 days in Tokyo, much more goes on during and after the shows are over. There are installations, exhibitions for buyers and press (by appointment only), press conferences even pop-up stores at select department stores.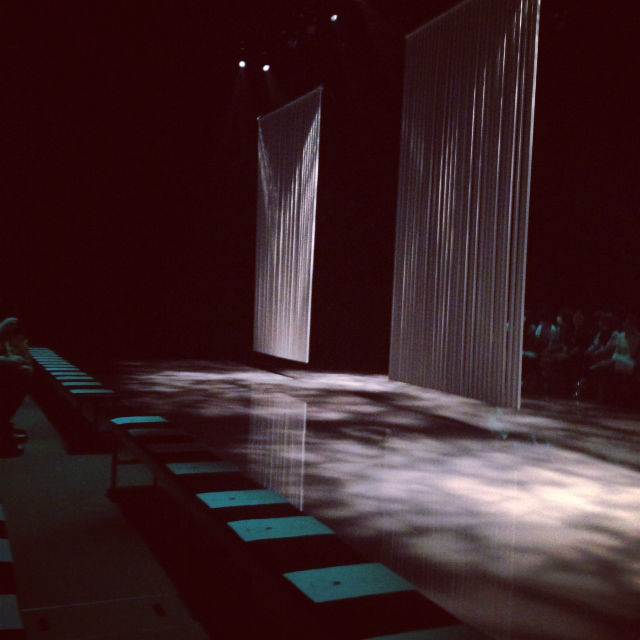 During this time, the actual business of fashion takes place when the press and the mostly domestic buyers get an up-close and personal look at the collections, orders are placed, and press releases are finalized. PhFW is primarily a runway affair and platform to introduce or promote participating designers and brands.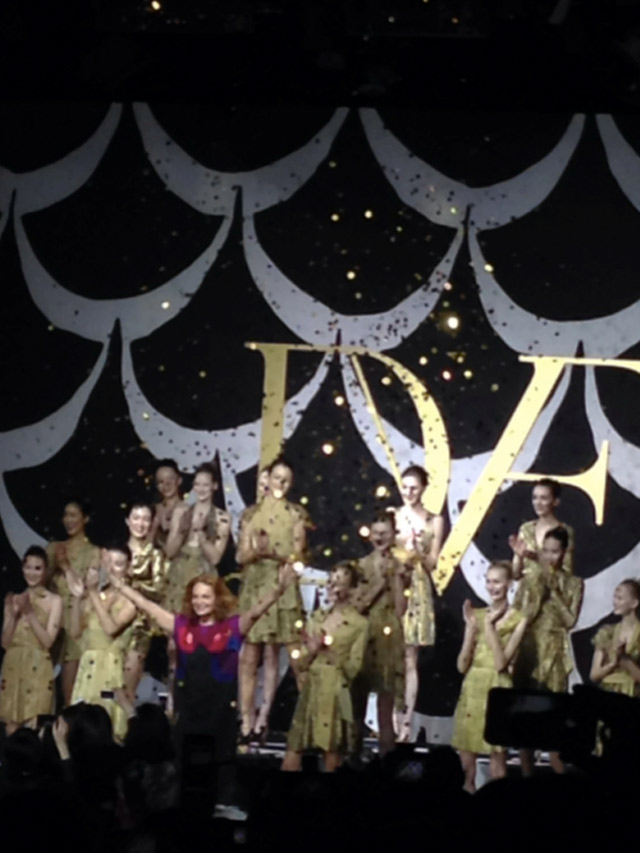 MBTFW is considerably subdued compared to PhFW's more festive, celebratory mood. Except at the Diane von Furstenberg show where the main stage was raised and there was a rain of gold confetti, there are no props, large video screens, commercial gimmicks, elaborate choreography, or celebrities walking the runway at MBTFW. 
Models, mostly Caucasians, walk in single file, forward and back. At PhFW, the scene is always lively with chatter, excitement. Celebrities walk the runway with models for certain brands to the delight of screaming fans; there is a hint of entertainment, with dance numbers and live singing, even fireworks from time-to-time. 
Front row 
In Tokyo, audiences clap only at the finale, a reflection of their innate restraint. The Filipino audience is more engaged and expressive, clapping intermittently to show their approval and appreciation. Front row seats at both Fashion Weeks are reserved for the fashion media and special guests but in Tokyo buyers sit front row as well. PhFW venues are larger and shows tend to be bigger with audiences in the thousands while those in Tokyo are considerably smaller.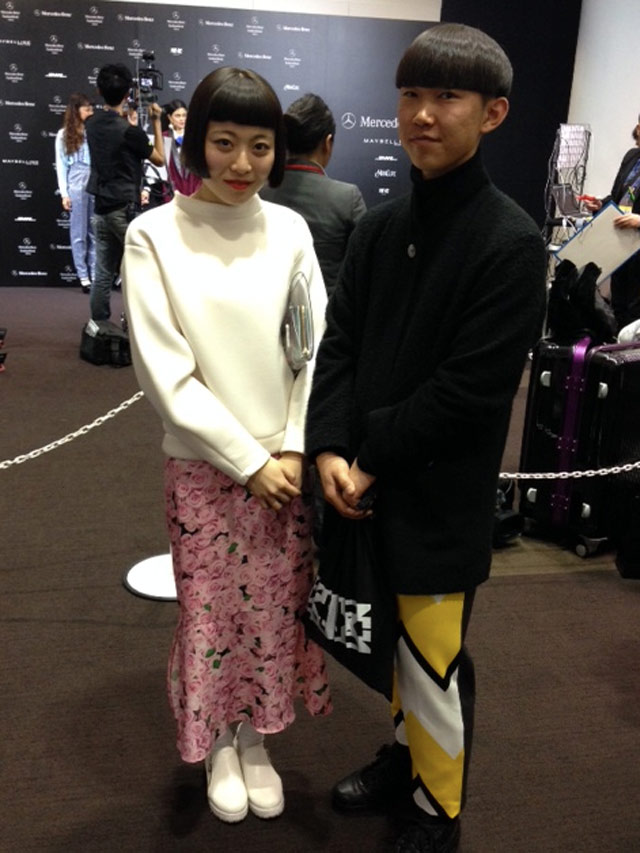 Live music was a recurring feature at MBTFW with piano music at the Support Surface show and a Japanese fusion orchestra at the Nozomi Ishiguro show. DJs provided music to most of the other shows like Onitsuka Tiger x Andrea Pompilio and Yasutoshi Ezumi. At PhFW, the standard norm is customized pre-recorded music played on massive speaker systems controlled from a sound booth.
Shibuya Hikarie's Halls A and B served as the main hub for most of the MBTFW shows and events but some designers opted for other venues. Matofu previewed their collection at Spiral Hall-Aoyama, a subway ride from Shibuya. Nozomi Ishiguro used Laforet Museum in Harajuku, Support Surface picked The Ritz Carlton-Roppongi and Onitsuka Tiger x Andrea Pompilio chose Belle Salle Garden, a small, intimate events space near Hikarie. Arai Sara showed across town at Toho Cinema near Ginza and Theatre Products presented their show online.
While it may be fun to hop from one venue to another, it can also be exhausting, so I prefer the convenience of PhFW. Most of the shows happen at the modern, fully equipped SMX Convention Center's large halls with the occasional show at the adjacent SM Mall of Asia's Atrium/Activity Center.
Seasons vs trends
As you can surmise from the event's title, Mercedes Benz is the major sponsor of the event but the car company, along with minor sponsors, was not overtly advertised at the beginning of every show unlike at PhFW.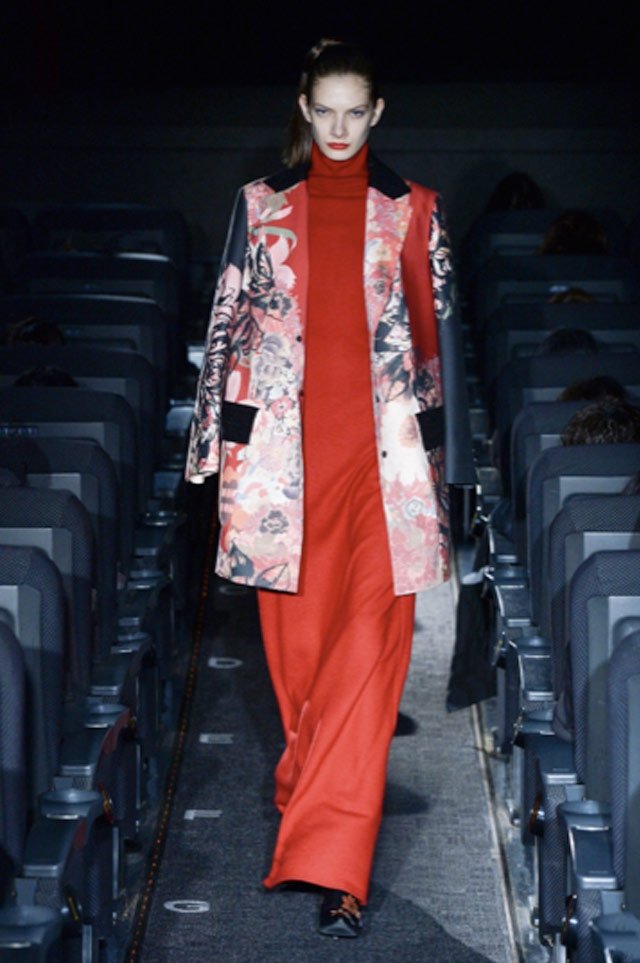 While I think it is a wonderful gesture to thank them and everyone involved in the project, acknowledging them at every show with an approximately 30-minute video is a bit of an overkill; if you are a fashion media covering shows one after another, several days in a row, hearing the spiel and watching the video over and over again can get very tiresome. Hopefully, this changes in soon.
Japan equals punctuality and I expected the shows at MBTFW to start on time, but surprisingly, they were all about 30 minutes late. While this is in no way a good thing it is more understandable than the longer wait at PhFW. Unfortunately, when the earlier shows don't begin on schedule, all the shows for the rest of the day are delayed, as is the case with PhFW. There are no joint shows at MBTFW, each designer gets to present his/her collection solo even if the show lasts only 15 minutes.
Perhaps in the interest of time and cost, multi-designer shows are common at PhFW. All Fashion Weeks are held twice a year; MBTFW goes by season and trend forecast, PhFW goes by trend alone.
Equally overflowing
Tetta's picks from Tokyo Fashion Week 
I was actually excited to watch big-name Japanese designers like Jun Takahashi of Undercover or Junya Watanabe of Comme des Garçons at MBTFW, but sadly they present their collections in Paris instead. At PhFW, there is no lack of iconic Filipino designers to watch; Cesar Gaupo, Albert Andrada, Ezra Santos, Furne One and Cary Santiago are just some who have opened or closed PhFW in the past, a thoughtful and fitting way to celebrate their outstanding world-class creations alongside newer and up-and-coming designers.
Despite the differences between the two Fashion Weeks, Manila and Tokyo undoubtedly share a passion for the craft and are equally overflowing with creative talents. It takes monumental effort to pull off a Fashion Week and although there are challenges, PhFW is on the right track.
Now, if we can only get our government to support our burgeoning fashion industry like MBTFW, I believe we have what it takes to mount a Philippine Fashion Week in the same league as the world's fashion capitals. Mercedes Benz Philippine Fashion Week featuring Global Pinoy fashion, now that sounds like music to my ears. – Rappler.com
Tetta Ortiz Matera is a former model, lifestyle columnist, breast cancer survivor, fitness enthusiast, mother of two, and lover of life who now resides in Tokyo. Follow her on Twitter and Instagram @tettaortiz 
Runway photos courtesy of the Japan Fashion Week Organization. Additional photos provided by Tetta Ortiz Matera