The fashion designer's collection is named after brides who got married during the pandemic
The pandemic is not stopping fashion designers from creating beautiful clothes, especially for brides. Fashion designer Bessie Besana recently launched his collection, Reawaken – clothes made for brides at a time when gatherings sizes and, therefore, grand weddings, are restricted.
"It simply means going back to the basics of elaborate bridal gowns," Besana told Rappler. "Prior to the pandemic, a lot of brides prefer to have a grand wedding gown, and this quarantine season's limitations such as a number of attendees and magnitude of the kind of wedding we can hold also got the bridal designs coming back to its simpler form. A lot of inquiries from brides would be more on the cleaner classic side, so I came up with this collection to showcase that you can still feel grand and elegant albeit having a more pulled-back design."
"I made use of varying materials as I prefer to cater to different kinds of women but the staples will always be soft laces and classic silhouettes," he said of the materials used.
"The designs are a little bit more pulled back," he said. "It did not feature my intricate beadworks and we focused more on classic cuts and silhouettes that are also fitting for a wedding of 10-50 attendees."
The dresses in the collection are named after his brides – Ivy, Maica, Pia, and Mariel.
"I named the pieces of this collection to the 4 women who braved the pandemic and got married in this time," he said. "The last dress is called Hope, to reflect the dreams and aspirations that this pandemic will come to an end."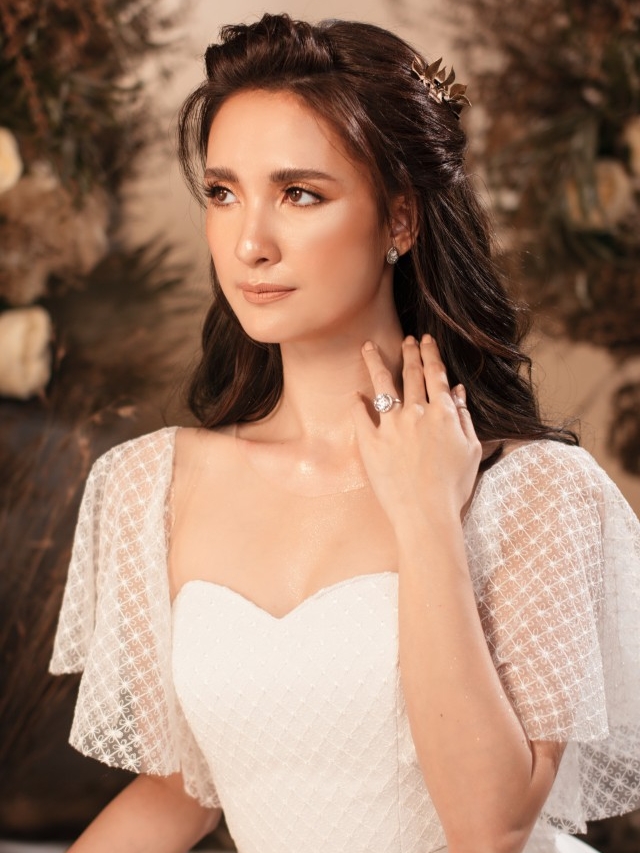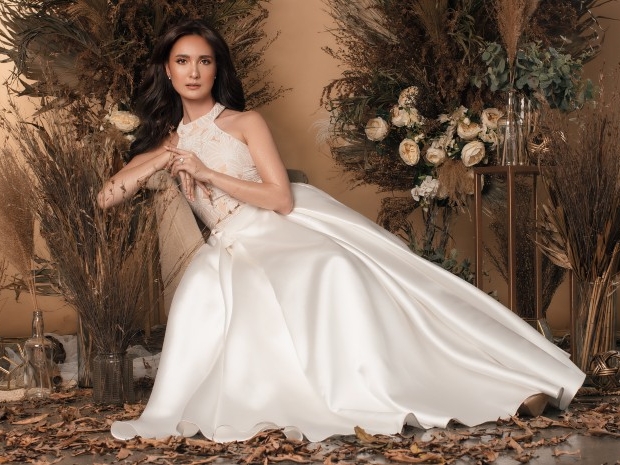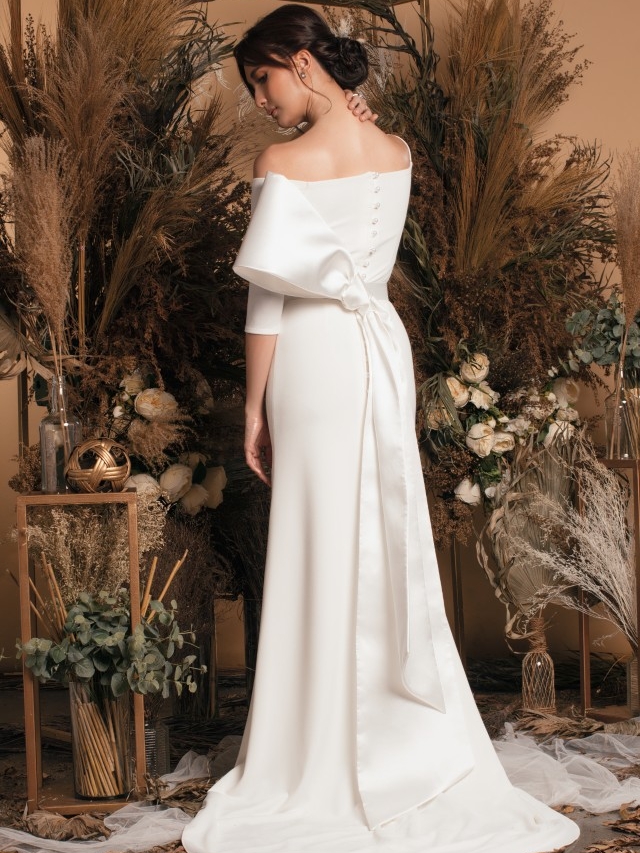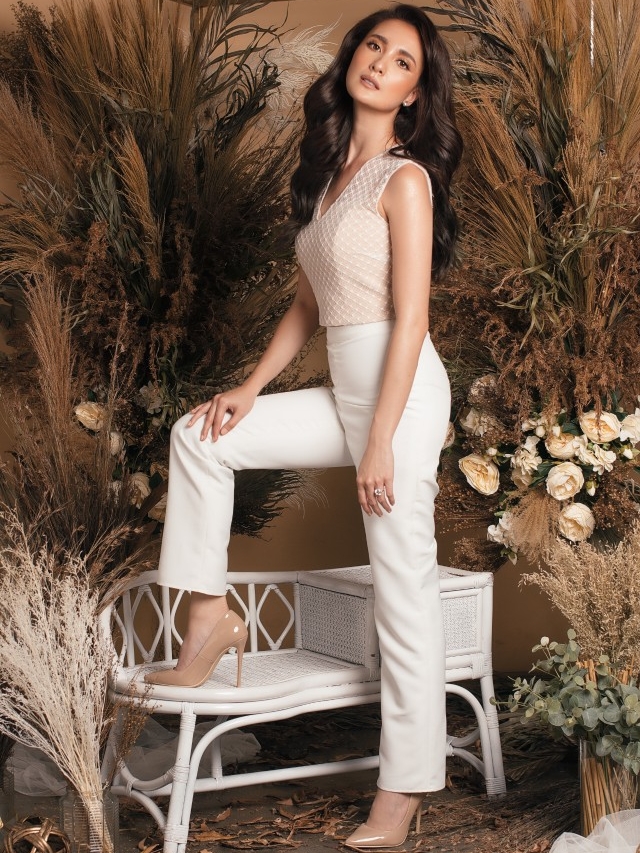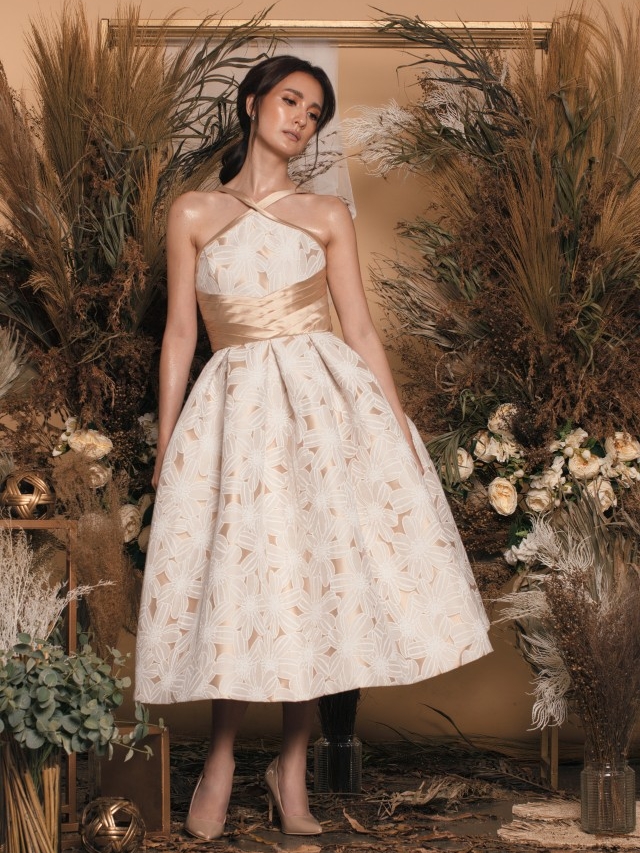 With restrictions because of the pandemic, Bessie said designers have been finding ways to make things work.
"Our industry primarily thrives on physical contact and gatherings and now that this is not allowed, we are forced to be a bit more creative in doing the new normal weddings. This is also primarily why my collection is called Reawakening. We are moving to this reality."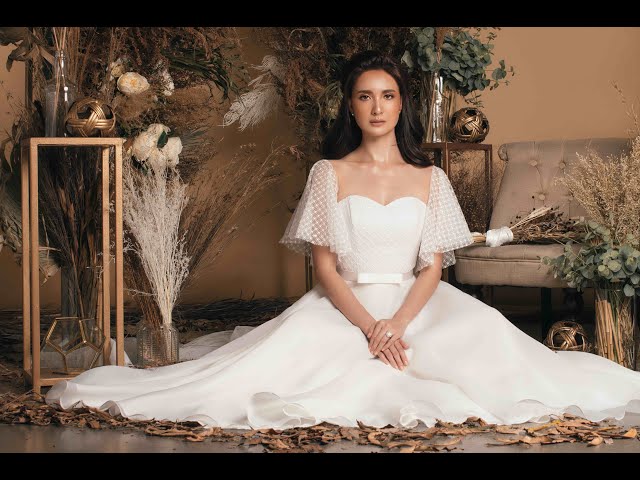 Will we see the return of glamour at weddings soon, despite the pandemic? Bessie said he's hopeful.
"We have always said that Filipinos will always thrive no matter what. I can see the weddings in 2020 a bit smaller but still full of love for one another. After all, the birth of a wedding is love." – Rappler.com
Photography by Jai Murcillo
Videographer: Sean Amador
Model: Kimverlyn Suiza
Makeup by Carissa Cielo Medved
Hairstyling by Florenz Torrontegui
Set Designer: Stefisticated Events by Stef Lim