It looks weird and it works. But is it really worth the hefty price tag?
Over 10,000 hours, Dyson engineers observed more than 420 professional hair stylists around the world with one goal in mind: develop a hair tool that would replicate the perfect salon blow-dry at home.
It's a tedious task that might sound frivolous to most, except those who know how difficult is it to get a blow-dry sans the flyaways.
The result of their hardwork? The new Flyaway Attachment – a tool for the Dyson Supersonic hair dryer that allows even the most novice of at-home stylists to smooth down hair strands sans the heat.
What is it?
The attachment uses the Coanda effect – the same effect that makes the Dyson Airwrap do its magic. According to Dyson, the tech attracts longer hair strands forward and pushes flyaways away – replicating a skill professional stylists use at salons.
The tool itself looks, well, strange. The air from the drier passes through a semi-circular curve (a half-hook, if you ask me) that you pass through the top of your hair.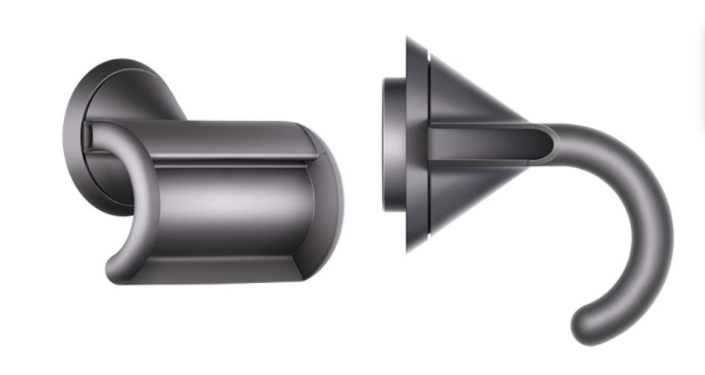 It's also meant to be used as a finisher with the cold shot button. You turn the fan speed up to the highest setting while pressing and holding the cold shot button – sparing yourself from further extreme heat (in salons, stylists typically use high heat and angle the round brush perfectly to tame those flyaways).
Cop or drop?
The result? For someone with curly (2C or 3A, meaning I have both waves and loose coils) and wildly thick, bleached, and colored hair, my first try with the Dyson Supersonic hair dryer and the Flyaway attachment was surprisingly easy.
It takes a while to master the angles that best allow the tool to do its thing but once you get the hang of it, it's almost magical. Flyaways and baby hairs immediately lie down flat. It wasn't perfect, but for someone who's always struggled with any form of heat styling, it was more than good enough.
For now, the tool can't be bought separately in the Philippines – it comes with the Dyson Supersonic hair dryer and four other attachments.
At P24,500 for a new Dyson Supersonic hair dryer – that's a huge ask. So is it worth it?
If you already have a Supersonic, I wouldn't run out to buy a new machine just for the new attachment. It's a great add-on but I'd wait for the chance to buy it separately.
If you've been eyeing a Supersonic for a while, the Flyaway Attachment definitely gives you bigger bang for buck. Overall, the Supersonic hair dryer is a nice tool to have – it makes hair styling less of a struggle. It's especially convenient when the occasional salon blow dry can be risky because of the COVID-19 pandemic.
But is it a must-have? If you're not fussy about hair, obviously not. But if convenience is ease what's most important to you, then a new Supersonic might just be the perfect Christmas gift for yourself or a friend. – Rappler.com
Writer's note: Dyson lent the writer a unit for review. All thoughts and takeaways, however, are the author's own.
Get the Dyson Supersonic for less using these Lazada vouchers.