The collection features necklaces inspired the ones Rachel Green, Monica Geller, Phoebe Buffay, and Regina Phalange wore on the show
What happens when you put one's obsession with hit 90s sitcom Friends and one's passion for handmade beaded accessories together? A Friends-inspired jewelry collection.
Local beaded jewelry shop Vim by May & Marie released a FRIENDS-inspired collection, which features 4 necklaces inspired by main characters Rachel Green, Monica Geller, Phoebe Buffay (and Regina Phalange).
Sisters-turned-business partners Sheila and Julia Advincula had always dreamed of designing jewelry pieces inspired by their favorite TV show. The urge only grew after the original cast reunited for a special episode.
"When we started Vim by May & Marie, we envisioned that we would someday design pieces from our favorite TV show. When we found out that the 6 actors had come together to shoot their reunion episode this month, we knew it was time to finally present what we've been handcrafting for weeks," Sheila said.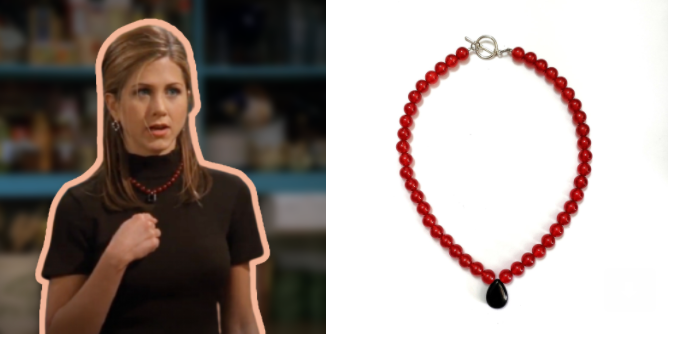 The Rachel piece (P500) is inspired by the gang's resident fashionista, and features red chalcedony stone beads and a teardrop-shaped agate pendant. Rachel wore the same necklace on the episode The One with Phoebe's Ex-Partner.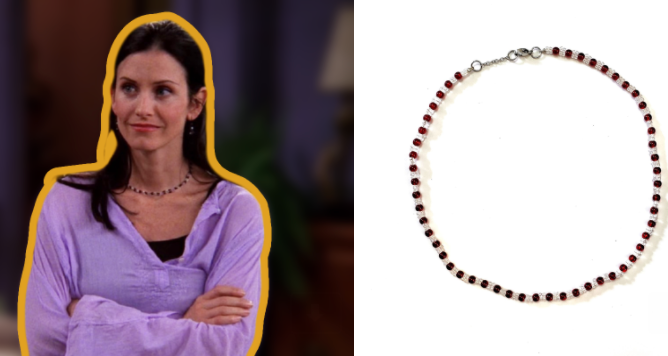 Similar to the one Monica wears in The One Where Ross Hugs Rachel, the Monica piece (P400) features a sequence of wine crystal beads and quadruples of clear seed beads. The necklace is inspired by the gang's lovable neat freak.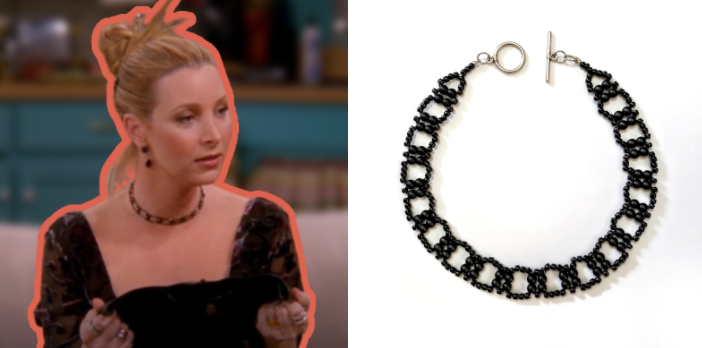 The Phoebe piece (P470) is inspired by the FRIENDS character who is obsessed with accessorizing. The necklace features an intricate pattern of shiny black seed beads and matte black beads as seen on The One with the Worst Best Man Ever.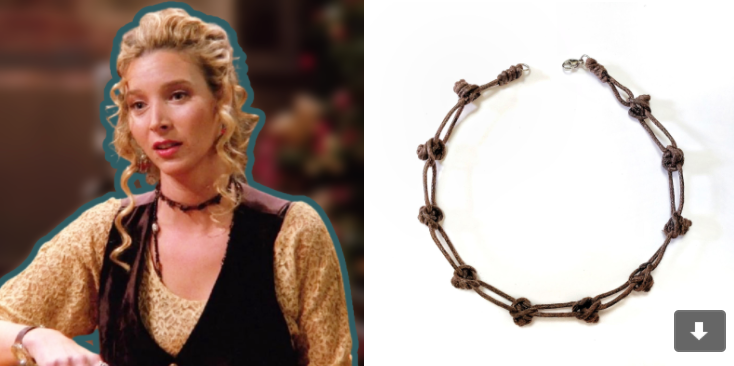 Featuring rosebud knots made out of waxed cord, the Ms. Phalange (P275) is the first piece in the jewelry shop's collection that isn't made out of beads. This macramé necklace is inspired by Phoebe's alter ego Regina Phalange as seen on The One with the Sonogram, and other episodes.
Vim by May & Marie will be at the Hope Project virtual bazaar starting April 25 until May 1. A portion of their sales will benefit the pediatric cancer patients of Bahay Aruga and Silungan ng Pag-asa.
The Quezon City-based shop collects orders via Order Basket. For inquiries, visit their Instagram and Facebook page. – Rappler.com
Jewel Camacho is a Rappler intern.
Expand your collection of fashion accessories with this Zalora voucher.