This is AI generated summarization, which may have errors. For context, always refer to the full article.
The biggest IKEA branch in the world is opening at the Mall of Asia Complex really soon!
Hey budol besties, get your wallets and self-control ready! IKEA Philippines is opening its first branch at the Mall of Asia Complex in Pasay City on November 25, and it's the Swedish furniture brand's biggest store in the world yet.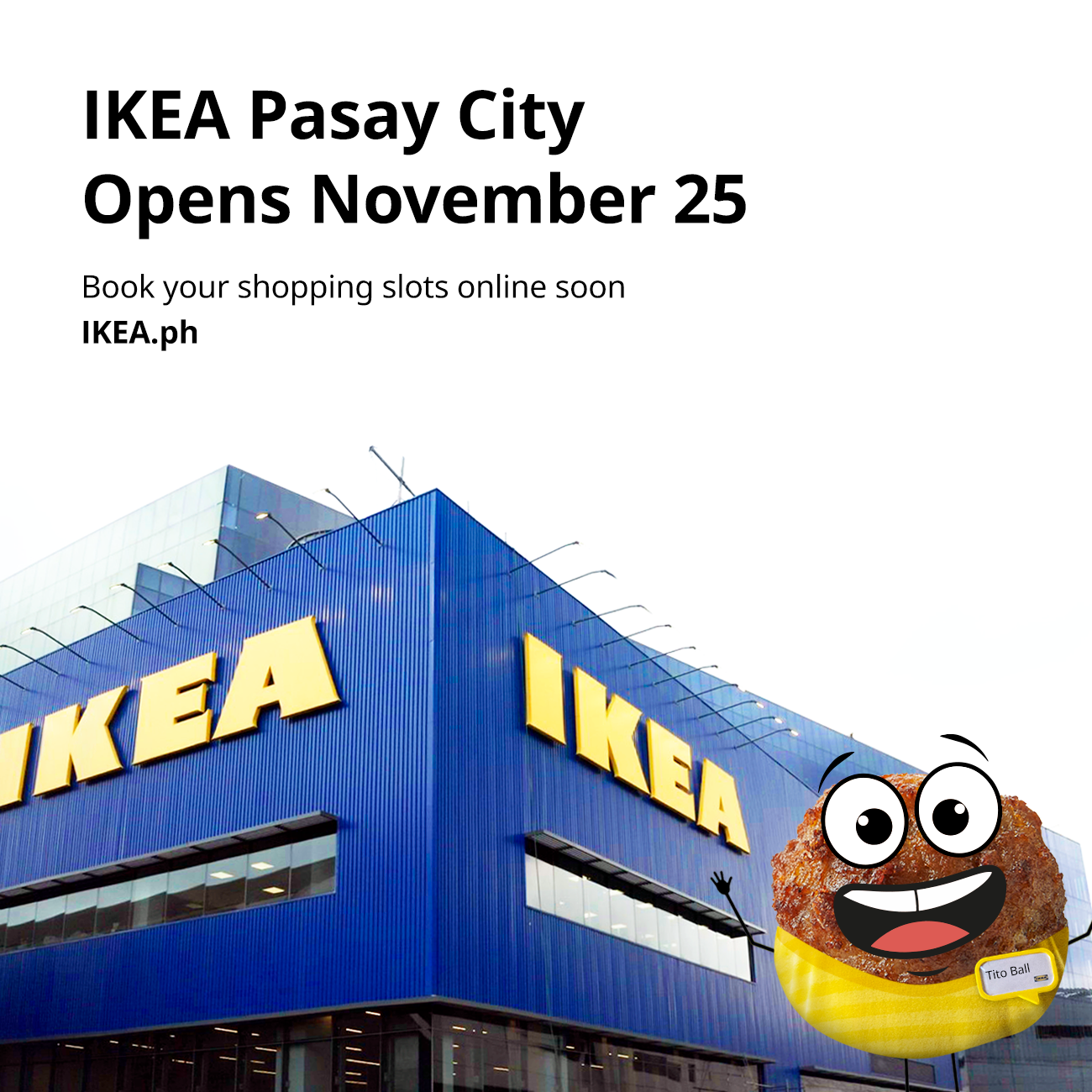 The 68,000-square-meter building will have five floors, with two floors dedicated to retail customers and the other levels for stocks and e-commerce operations. The showroom and market hall will house over 8,000 IKEA products – from furniture and appliances to decor, toys, and more – and a self-serve area where customers can check out their carts.
What's an IKEA store without its famous Swedish meatballs? The in-store restaurant will be serving the famed dish, as well as other entrées, including vegetarian and vegan products, hotdogs, and ice cream. The restaurant will be able to seat 850 people under COVID-19 protocols.
As part of IKEA Philippines' safety measures, the store will only be accommodating a certain number of visitors per day via a pre-visit booking system. To book a time slot, customers can visit IKEA Philippines' website and choose the number of visitors (up to three are allowed per guest). After signing up, you are granted a digital token for entry.
Heads up: IKEA Family members get early access perks to book their slots!
IKEA Philippines officially launched its website for delivery orders on November 3 after a soft launch in September.
IKEA Southeast Asia first announced it would be opening its first Philippine branch in November 2018. – Rappler.com