Rappler talks to the up-and-coming designer about creating a collection while in lockdown
The lockdown caused numerous setbacks for up-and-coming fashion designer Jessan Macatangay, but the lack of resources and facilities didn't stop him from being a showstopper at the Central Saint Martins' graduate showcase.
In the middle of a pandemic, Macatangay came up with a five-piece collection praised worldwide by publications like Vogue, Grazia, and The New York Times.
From nurse to fashion designer
The Batangas-born, London-based fashion designer always had a knack for the arts and crafts.
But his first taste of the fashion and design happened in high school, when he had to learn how to sew as a practical skill. Macatangay also discovered Comme des Garcons around the same time online, and fueling his love for fashion.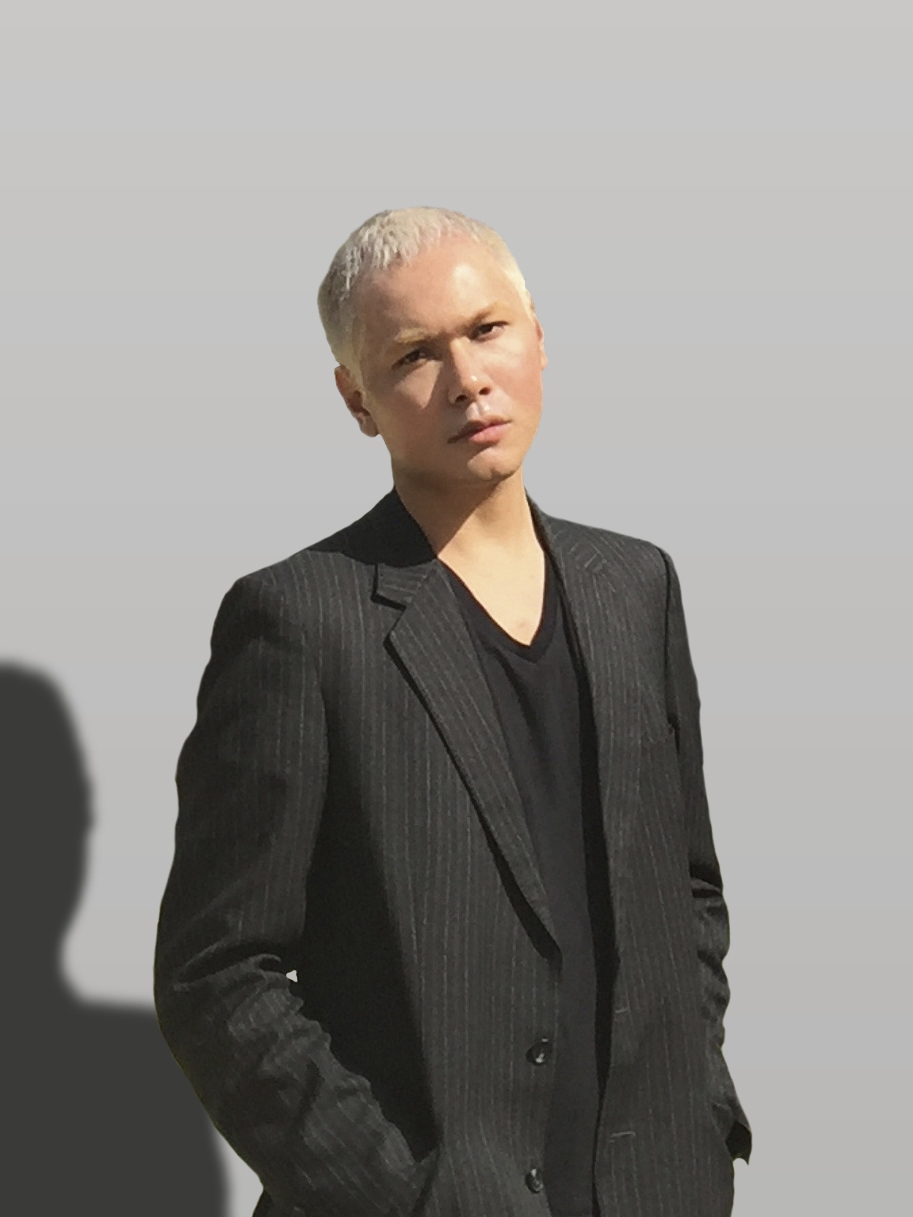 His journey towards being a fashion designer wasn't linear – Macatangay first completed a nursing degree in the Philippines. After that, he began taking short courses at the Fashion Institute of the Philippines, and after completing them, applied to Central Saint Martins.
Reigniting inspiration
After 5 years studying Fashion Design with Marketing, Macatangay was primed to complete his degree at the prestigious art school. However, lockdown measures in London brought about problem after problem. The graduates were given less support from the school than previous batches as everyone, including seamstresses and wood and metal workers, were advised to stay at home.
Macatangay's own suppliers had stopped operating, and he had no access to any of the school's facilities during this time. All by himself in his significantly smaller home studio, he had to figure out how to even come up with the collection he had been planning for two years.
"This has been a culmination of my 5 years studying fashion in my university, so I wanted to give my all despite the situation," he said.
"The duration of the first week after the announcement of lockdown has been for me the most challenging and critical part," said Macatangay.
Without the materials or facilities to even begin his garments, he had to start thinking outside the box. He sourced fabrics online and worked with whatever metal and wood scraps he could find. Doing everything with his own equipment at home, his initial concept for the showcase evolved and transformed into what it is today.
"The current situation completely reflected the concept of my graduation collection – finding beauty and power in struggle."
Beauty, strength, resilience
"Finding Beauty and Power in the Midst of Struggle" is th concept of Macatangay's graduation collection, pulling inspiration from his own experiences.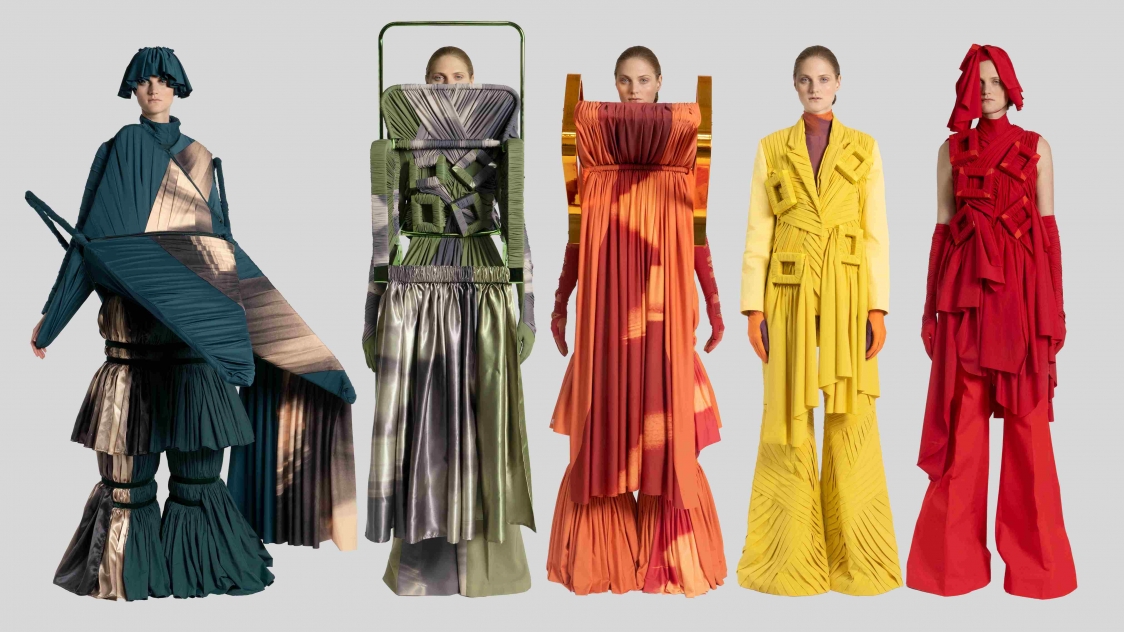 "I'm not someone who is unfamiliar with struggles," he said in a press release. Through this collection, he wanted to emphasize how the burdens people carry can eventually become a part of what makes one beautiful and strong, as long as they remain resilient.
In the collection proper, sculptural pieces are used to symbolize these struggles, inspired by Erwin Wurm's One Minute Sculptures, particularly those involving a chair. The pieces become smaller as you go through each look in the collection, showing how a person's challenges become a part of them and their beauty. Macatangay was also influenced by his Filipino heritage, using the color palette from Sabel, a painting by National Artist BenCab.
Love from 'Vogue,' 'New York Times'
Since the Central Saint Martins virtual showcase, Jessan Macatangay's collection has graced the pages of publications like Vogue, Grazia, and the New York Times.
"It is mixed emotions," Macatangay said of the praise he was receiving.
Both empowered and overwhelmed, he emphasized that his goal in making clothes is to always make something he loves, and something to "express [his] response to whatever is happening to [his] surroundings."
"Finding beauty and power in struggle is, I think, very relevant. It was also good to share how we can be resilient in these circumstances," he said.
Post-graduation plans
Macatangay recently received an offer to study MA Fashion Womenswear at Central Saint Martins, and will start this coming autumn. He hopes, one day, to launch his own brand that will cater to the Filipino market as well. – Rappler.com
Cristeen Salazar is a Rappler intern