We ask one of Wacoal Philippines' pioneer employees about how to find the elusive perfect fit
For Elmi Cadungog, a brassiere isn't just a key piece in a woman's wardrobe. Wacoal Philippines' marketing and merchandising manager sees bras (and girdles, and panties) as a passion. 
The mother of two grown boys has been with the company since the mid-'90s, first as a beauty consultant for the Japanese intimate wear brand. Today, she refers to Wacoal's sales associates and direct sellers as her "daughters."
"They call me 'mother' – it's always about educating them, [teaching them that] this is what we should do to our customers. It's like a passion already," she tells Rappler.
Through the years, finding the perfect fit has always been the brand – and Elmi's – goal.
But bra-buying has changed after over a year and a half in lockdown. Foot traffic in malls, where a bulk of the brand's department store kiosks and boutiques are found, dwindled due to lockdown restrictions. Direct sales also took a hit, since many of their dealers were seniors who were vulnerable to the coronavirus. Like most brands and industries, Wacoal turned to online platforms – its official website and e-commerce platforms like Lazada and Zalora – as a means to reach customers both old and new. 
While online shopping is a godsend during a pandemic, it's not always the ideal platform when purchasing undergarments, especially bras.
Just as Wacoal opened its newest and largest boutique at SM Megamall in Mandaluyong City, we asked Elmi for tips on getting that perfect fit, even during lockdown. 
Get measured regularly
Of course, the perfect fit begins with getting your measurements right. At Wacoal kiosks and boutiques, assistants can measure you (your underbust and bust area, specifically) to help determine your size.
If you can't or don't want to head out, Wacoal Philippines has a "perfect fit" quiz that walks you through figuring out your correct sizing – all you need is a tape measure and a bit of self-awareness. You'll also need to know your existing bra size to better inform the quiz.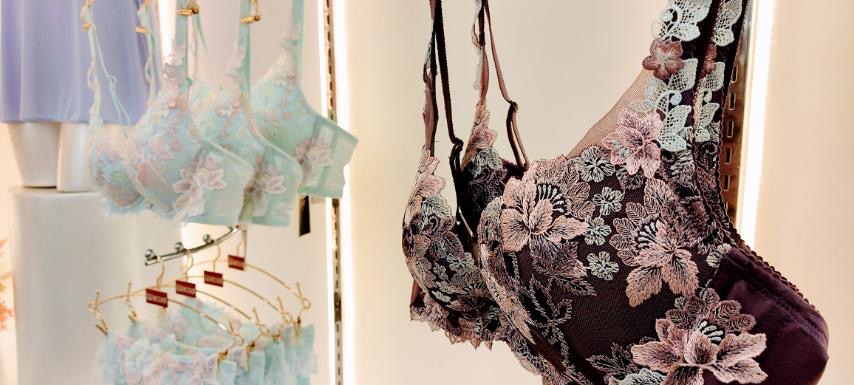 Note how specific designs fit your body 
Now that you have your proper size, it's time to go shopping. If you're shopping in person, store associates of any brand should be able to help you pick out designs based on your personal style, needs, and budget. Wacoal's range starts at less than P1,000, while bras from their premium line start at P2,000. 
Figure out what kind of bra you need. Do you prefer bras with underwire? Or would you rather go wireless but get the same support for daily use?
One of their best-sellers the past year, noted Elmi, was the Gococi line – bras that are free of underwires, hooks, or adjusters. Think a cropped, tight-fitting top that gives the same support as the traditional bra without any of the discomfort.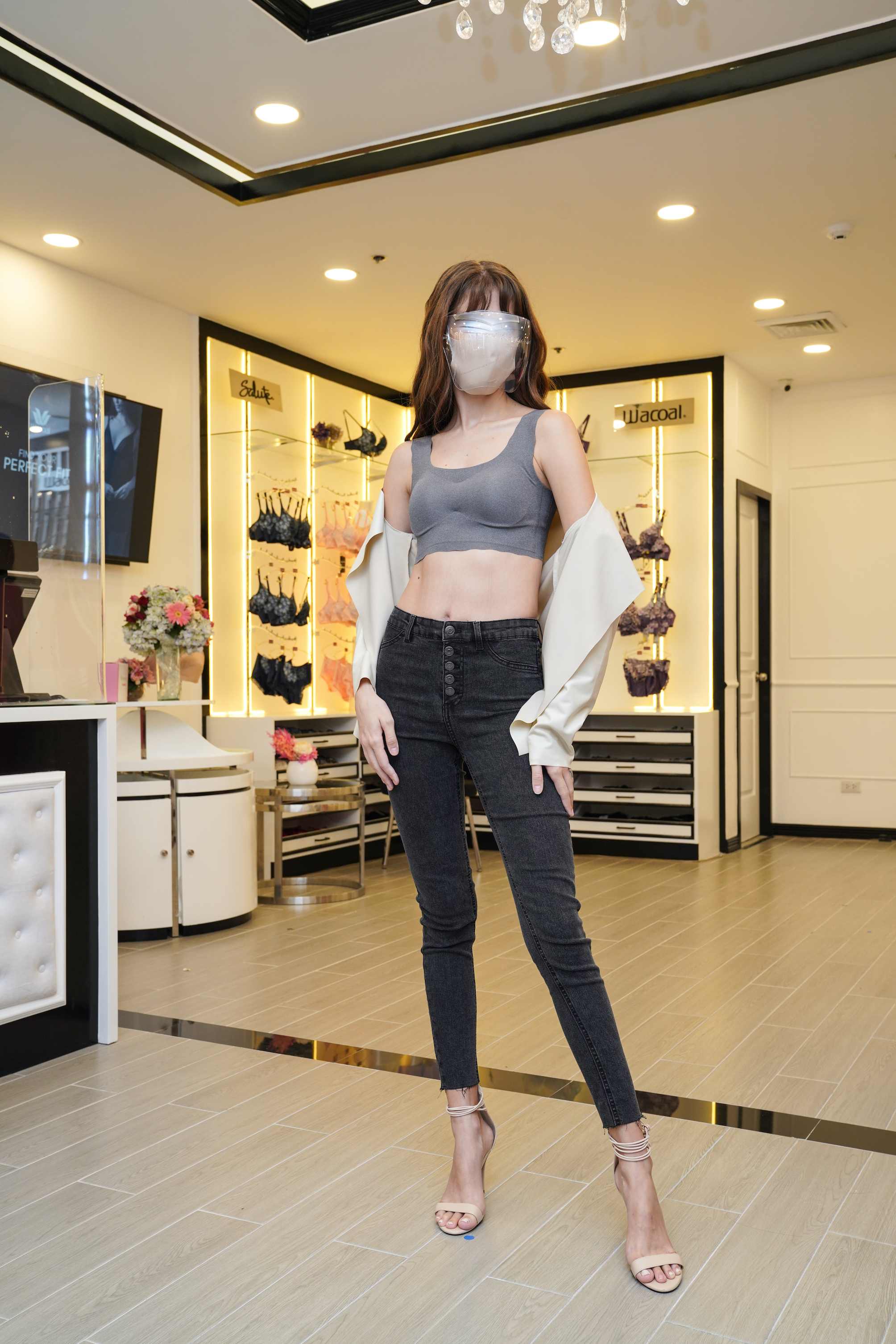 Bigger busted ladies like myself can also pick from pieces that are underwire-free but still give adequate support. The sports bras with hooks are comfortable enough to use both for exercise and daily desk work duties. 
So when you shop, it's best to try out different designs to figure out which ones you prefer and which ones suit your body the best.
Note too that your sizing could still differ wildly, depending on the bra design. "Size is important, [but] fitting is crucial," said Elmi.
Try to pay less attention to the number and letter combination on the tag and focus on how the bra feels, and think how it'll fit into your daily life.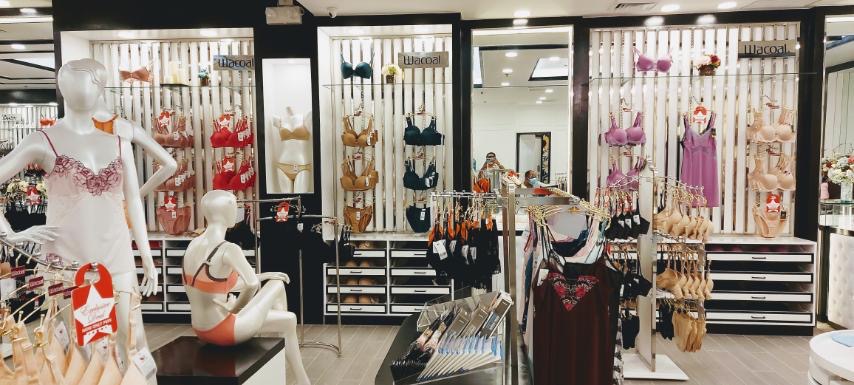 Make sure they have an exchange policy
Elmi recommends going to a store for a fitting first before buying online. 
But if in-person shopping isn't an option at all, make sure that the store you're buying from has a good return policy. So long as bras and girdles (no panties for hygiene reasons, obviously) have their tags intact and are in brand-new condition, Wacoal accepts exchanges from customers. 
If all else fails, wait for an in-store visit
You don't need to break the bank when it comes to bra shopping. But if you're going to go through the trouble of finding the right fit, heading out into public, at least make sure that what you're getting gives you the best value for money.
It's still best to plan a visit to a store so you get measured correctly and get to try the different designs a brand has to offer. A brand's consultants and attendants play a huge role in the experience, too. Don't be shy to ask for sizes or different designs if a bra doesn't fit you right.
A pro tip: If you're planning to visit a Wacoal boutique, make sure to bring your old (sad, dilapidated) bras with you while you're at it. Wacoal Philippines has a recycling program that uses spent bras as fluff fuel in Cebu province. – Rappler.com
Editor's Note: Some of the links in this article are affiliate links.