This gigantic tree is 172.5 feet tall – a record-breaking height for Tagum City!
DAVAO DEL NORTE, Philippines – A Christmas tree with a height equivalent to a 17-storey building is the central part of this city's holiday celebration, mounted in front of its iconic city hall, both of which have become icons of this bustling urban hub.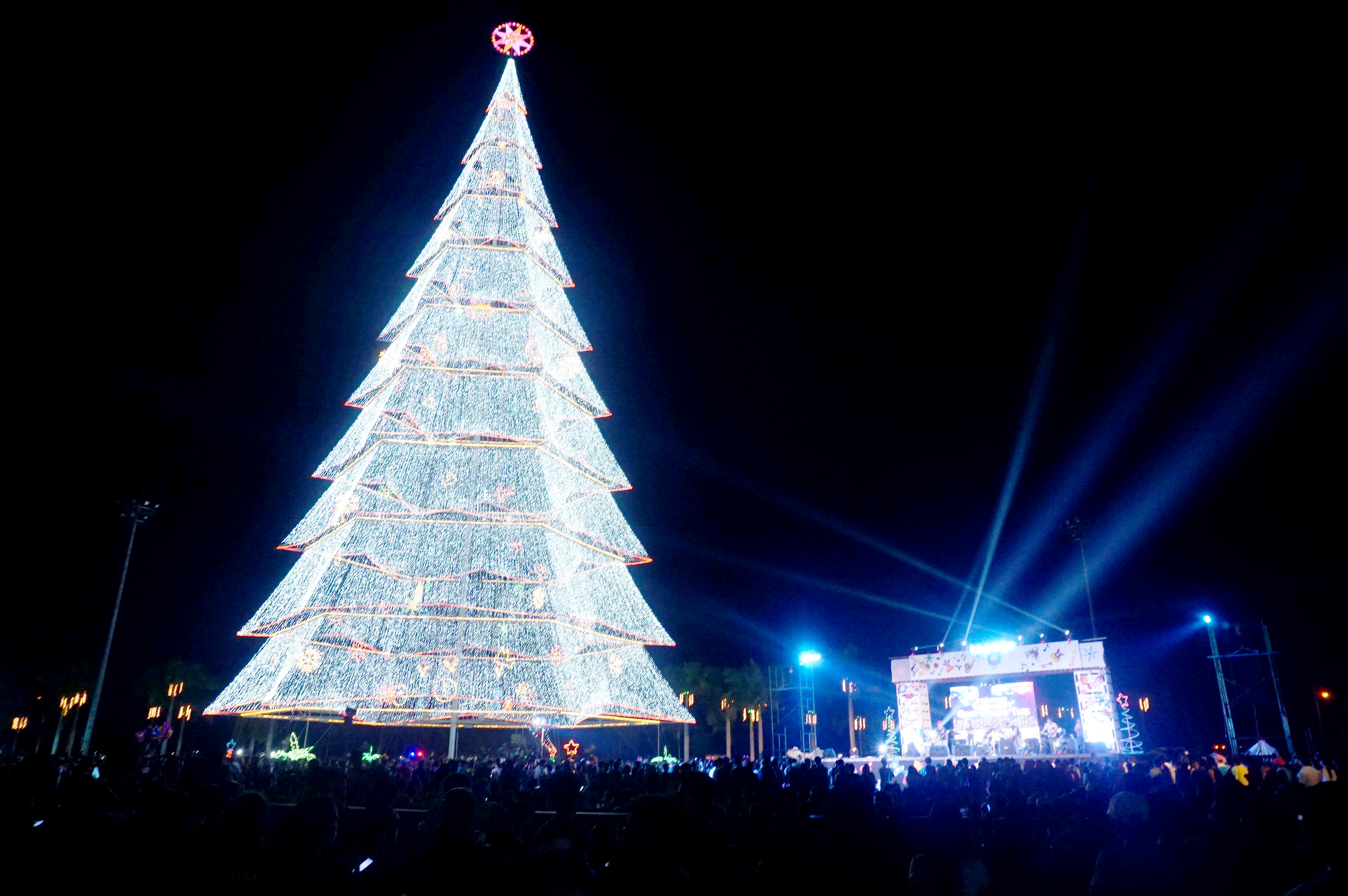 At 172.5 feet, this giant holiday tree might just be country's tallest Christmas tree in the Philippines to date, besting the usual title holder Puerto Princesa in Palawan. In 2011, the latter spoke about having the country's tallest holiday structure at 150 feet. This year, Tagum City broke its own record with the lighting of its own holiday tree Wednesday, November 16, 2016. 
It elevated a notch higher as compared to its own record last year, where it also erected a 105-foot tree right at the town center. So far, this is the tallest, besting its record set in 2007 where its annual holiday tree reached 150 feet in height.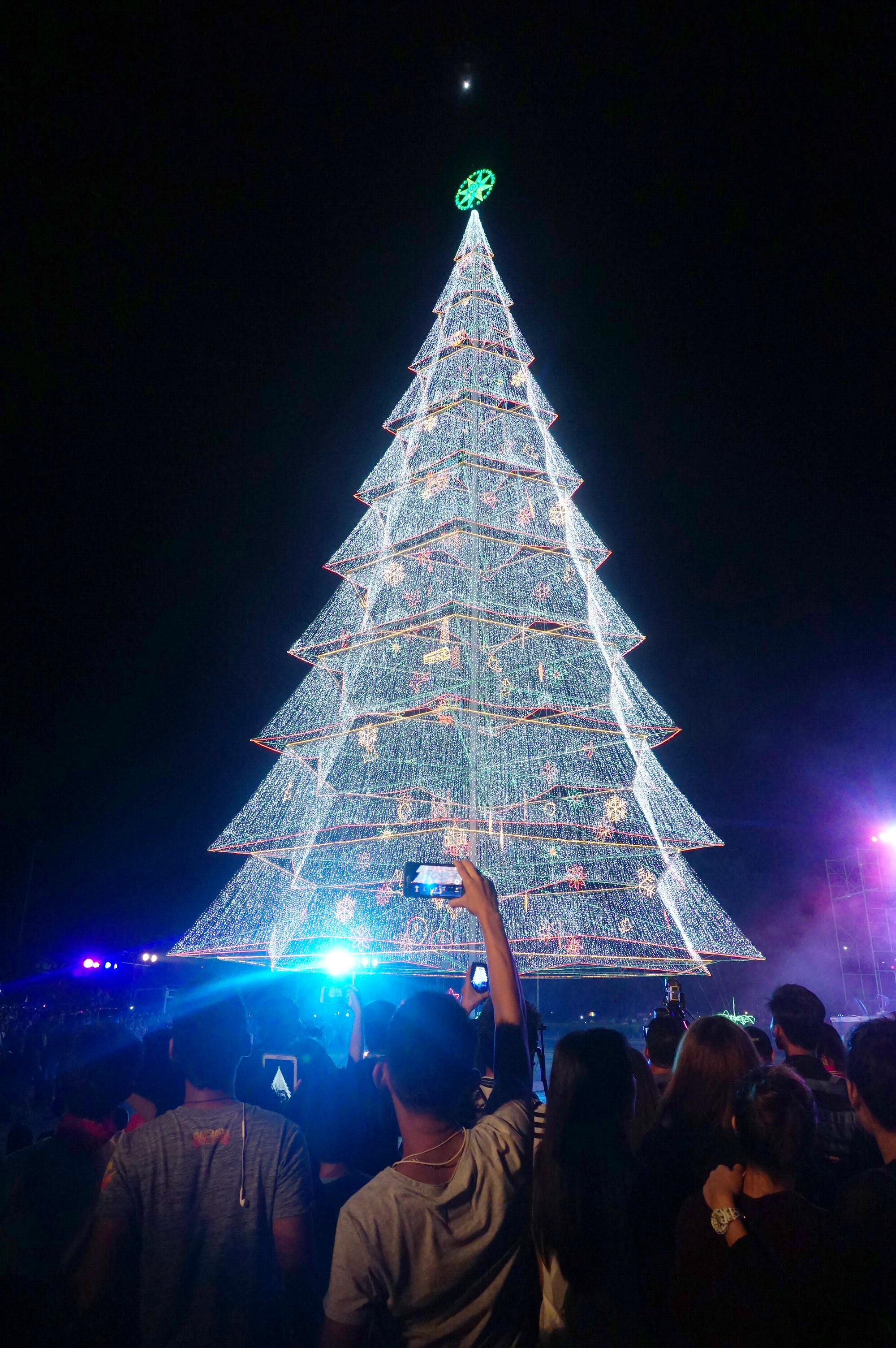 A city tradition
The installation of a towering holiday tree has become a tradition for Tagum, which has installed this structure every year since the year 2000. As in the past, the giant holiday tree was lit days before the city celebrates its parochial fiesta of Christ the King.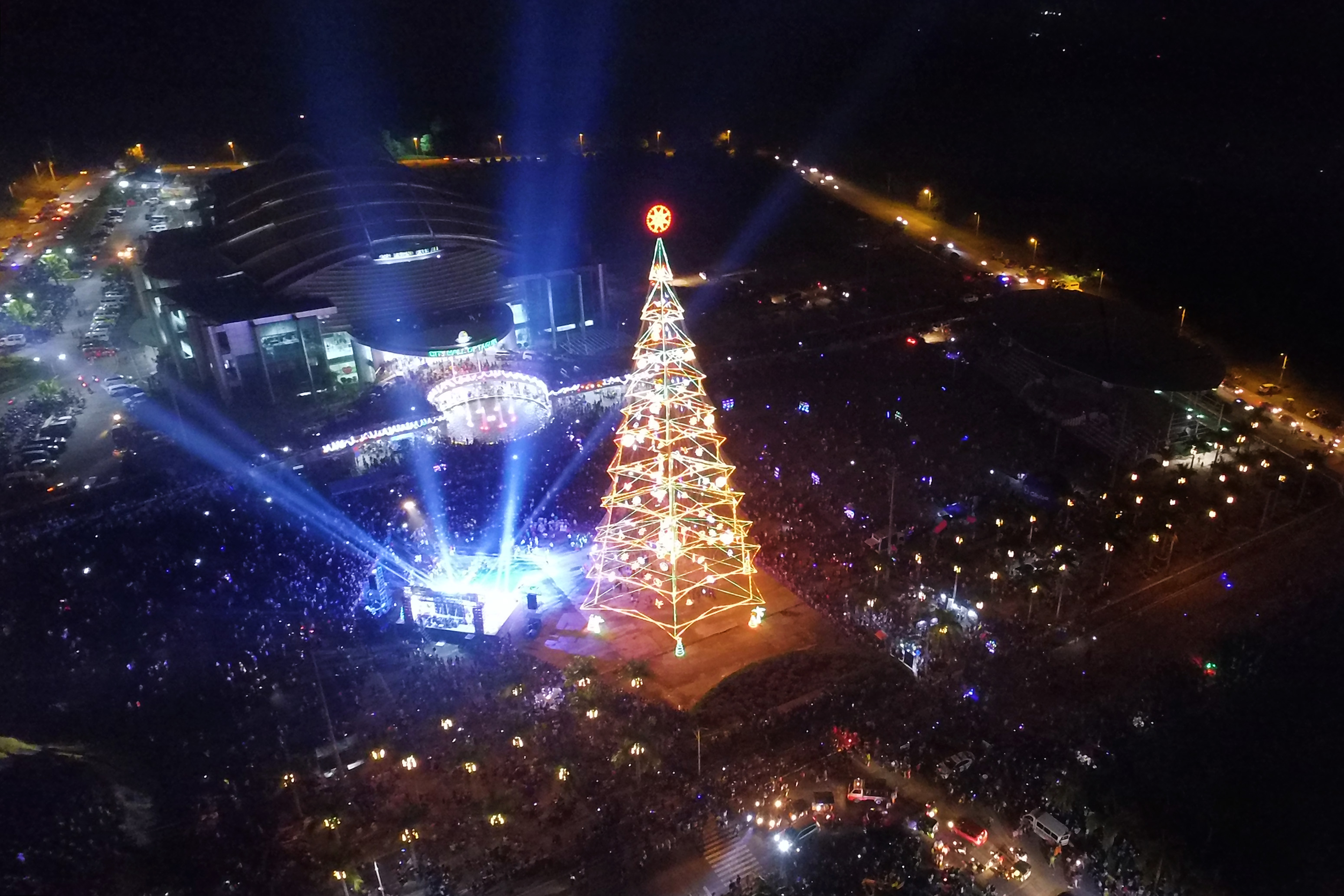 For the past years, it was erected right at the city's Freedom Park. This year marks the first time it moved to its new location along JV Ayala Avenue, right in front of the city's new government center that was only inaugurated last March.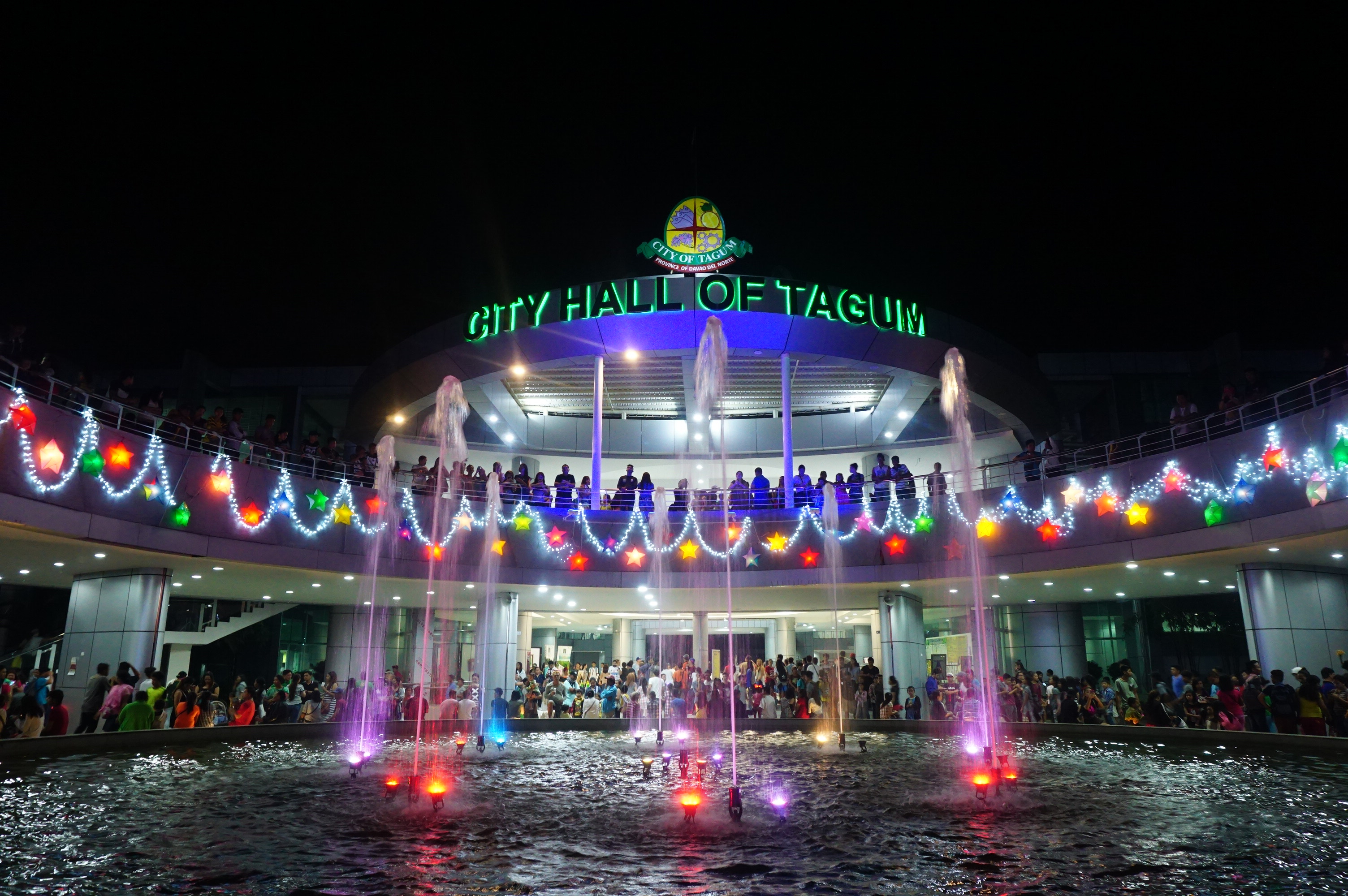 Mayor Allan Rellon emphasized the unique role of this structure in forging unity and instilling hope among the Tagumenyos.  
"This colossal Holiday Tree reflects the coming together of every Tagumenyos-Christians, Muslims, and Indigenous Peoples," he said, highlighting the ability of this structure to gather people from different faith and tribes to celebrate the oneness of the city. 
"It thus has become a symbol of unity and hope for all of us, regardless of our religion," the local chief executive added, explaining why the local government opts to use "holiday tree" instead of a "Christmas tree."
Nightly lights show
Dancing lights of different colors make up this structure, enough to send people of different age brackets to instantly feel the spirit of the holiday season.  10,800 meters of LED rope lights make up this giant holiday tree, including 3,457 sets of LED rice bulbs. All of these lights dance to the amusement of visitors at the city's new city hall grounds, which was also adorned with other Christmas lights.  
The local government said it allocated some two million pesos to sustain the city's tradition. The giant holiday tree is just the central part of the city's love affair with lights during the holidays, as it also adorned its major thoroughfares with Christmas lanterns and beautiful lights.
For those planning to have a photo taken with this holiday attraction, it comes to life nightly at 6 pm and will be turned off at 2 am. 
If you feel like having an epic photo for Christmas, Tagum's Giant Holiday Tree will be a perfect background. 
How to get there 
Tagum City is just an hour ride away from Davao City. From Davao International Airport, take the bus or passenger vans right outside the airport. Fare is around P110. Once in the city, going around will not be difficult with the presence of green tricycles, the city's mode of transportation.
From downtown to the New City Hall where the Giant Holiday Tree stands, tricycle fare is P10. If you decide to stay overnight, make sure to also visit other attractions of the city like the San Agustin Botanical Park or the Energy Park. From a visit to a record-breaking holiday tree, also try to visit the world's largest rosary, according to Guinness. It's located in Tagum's Christ the King Cathedral along Gonzales Avenue. Visit Tagum City today! – Rappler.com 
Louie Lapat is a government employee in Tagum City, Davao del Norte where he writes for a local government on weekdays. On weekends, he explores his beloved Mindanao and write accounts about it on his travel blog:dsprinkles.com.