The Danxia Landform provides visitors with colorful mountains that seem unreal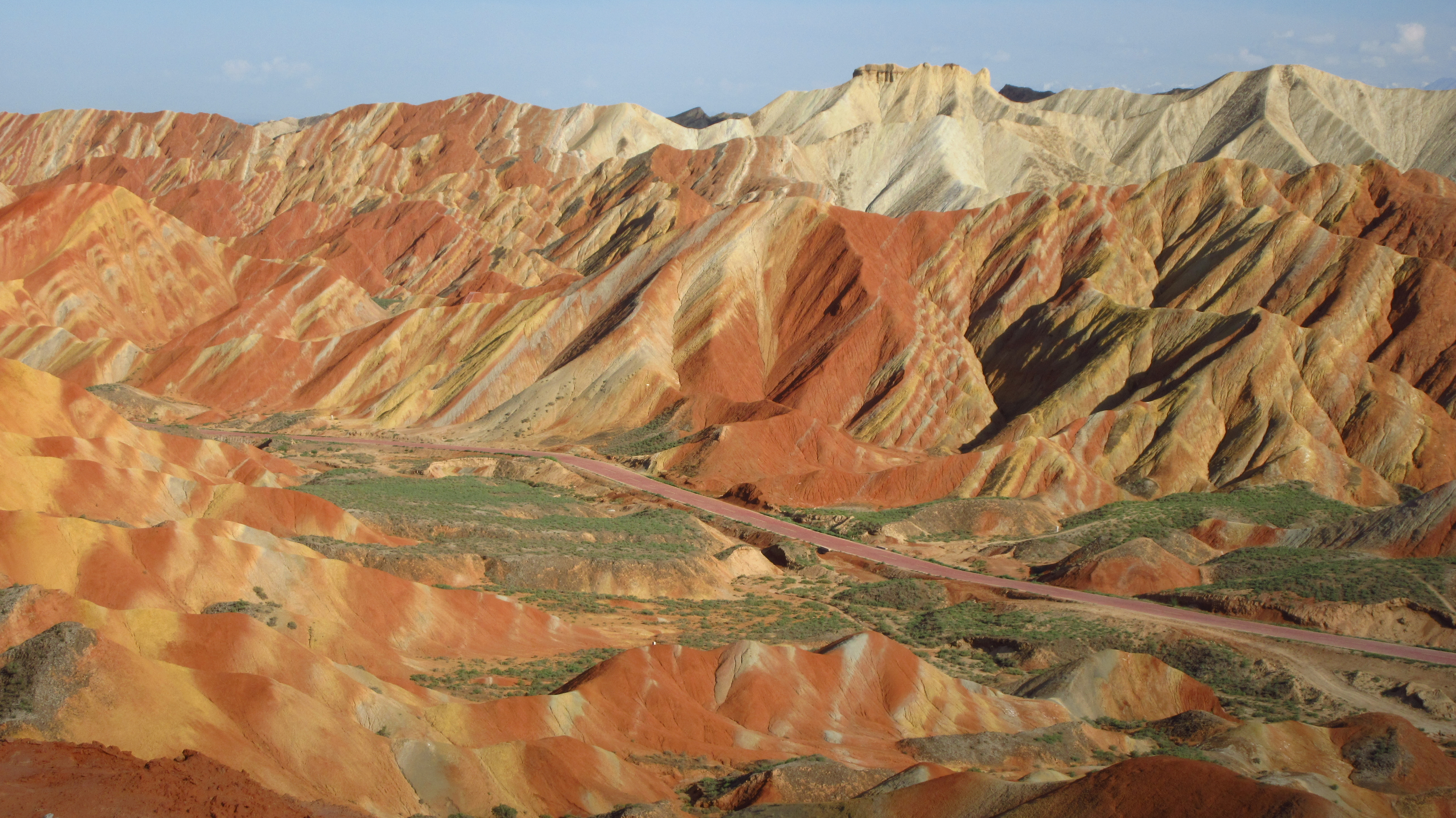 Have you seen multi-colored mountains? I know of two: one is in Peru and the other is in China. The former is expensive to get airplane tickets to, so I decided to visit the one in the latter instead. Although there are no direct flights from Manila to Zhangye in China's Gansu province, I was determined to make it to Mother Nature's palette.
The Danxia Landform provides visitors with colorful mountains that seem unreal. It has a color spectrum that ranges from red to yellow to silver to green. Before you get to set your eyes on this natural wonder, you'll need to get to Zhangye City, your jump-off point to the Rainbow Mountains.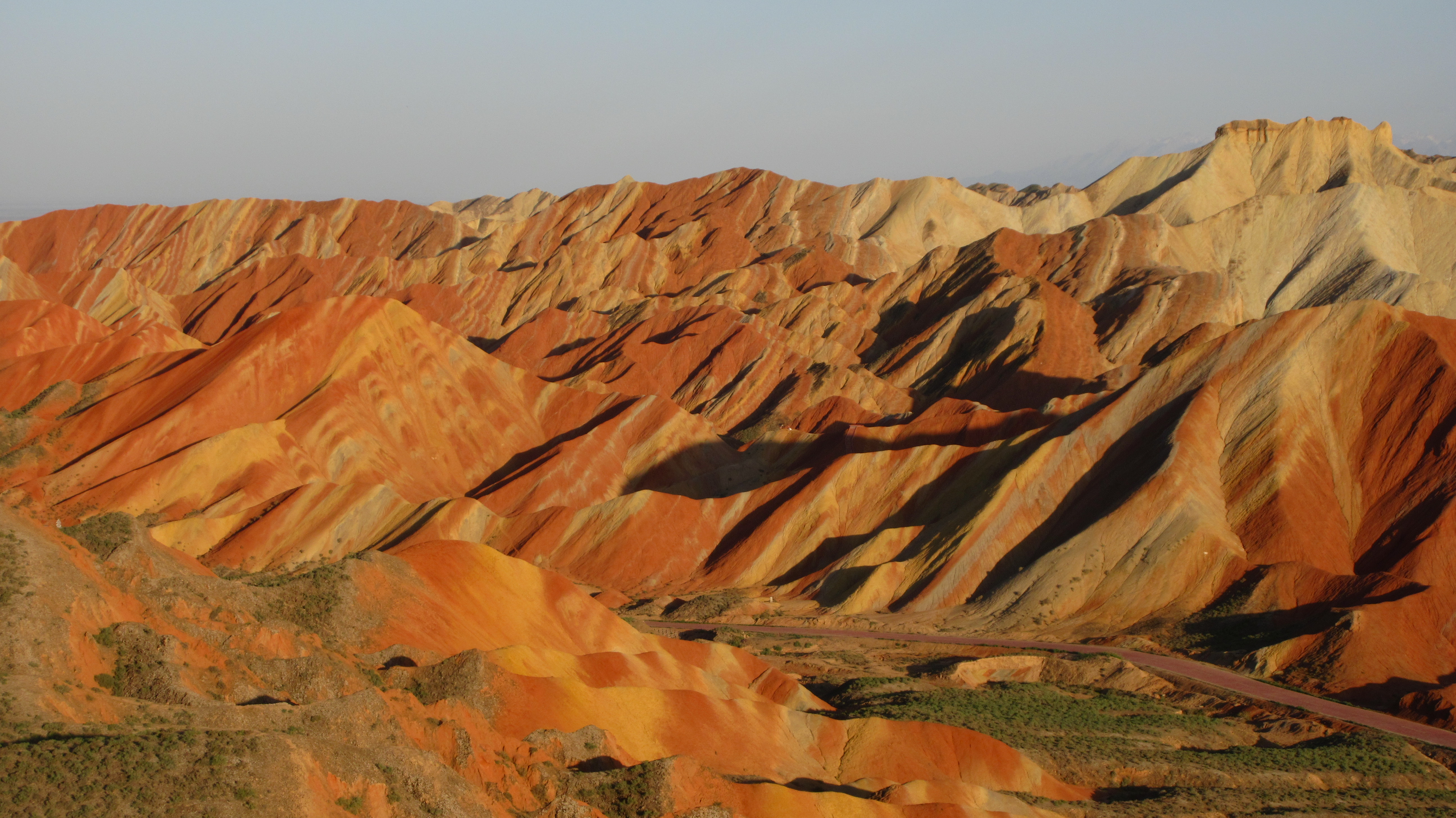 The Formation and Characteristics of the Mountains
It took millions of years for the Rainbow Mountains to form; some of the factors that resulted in its vibrant colors include water erosion, weathering, climate change, and the presence of red sandstones, just to name a few. The most striking color of the mountains is red, but you will also see multi-colored stripes, resembling a rainbow. You will also see towering green and yellow rocks as you move through the park. The colors are at their best when the sun is out, with little to no cloud cover, especially during sunset. At that time of day at around 6:30 pm to 8:00 pm, the colors truly shine with contrast, and a mix of light and shadows.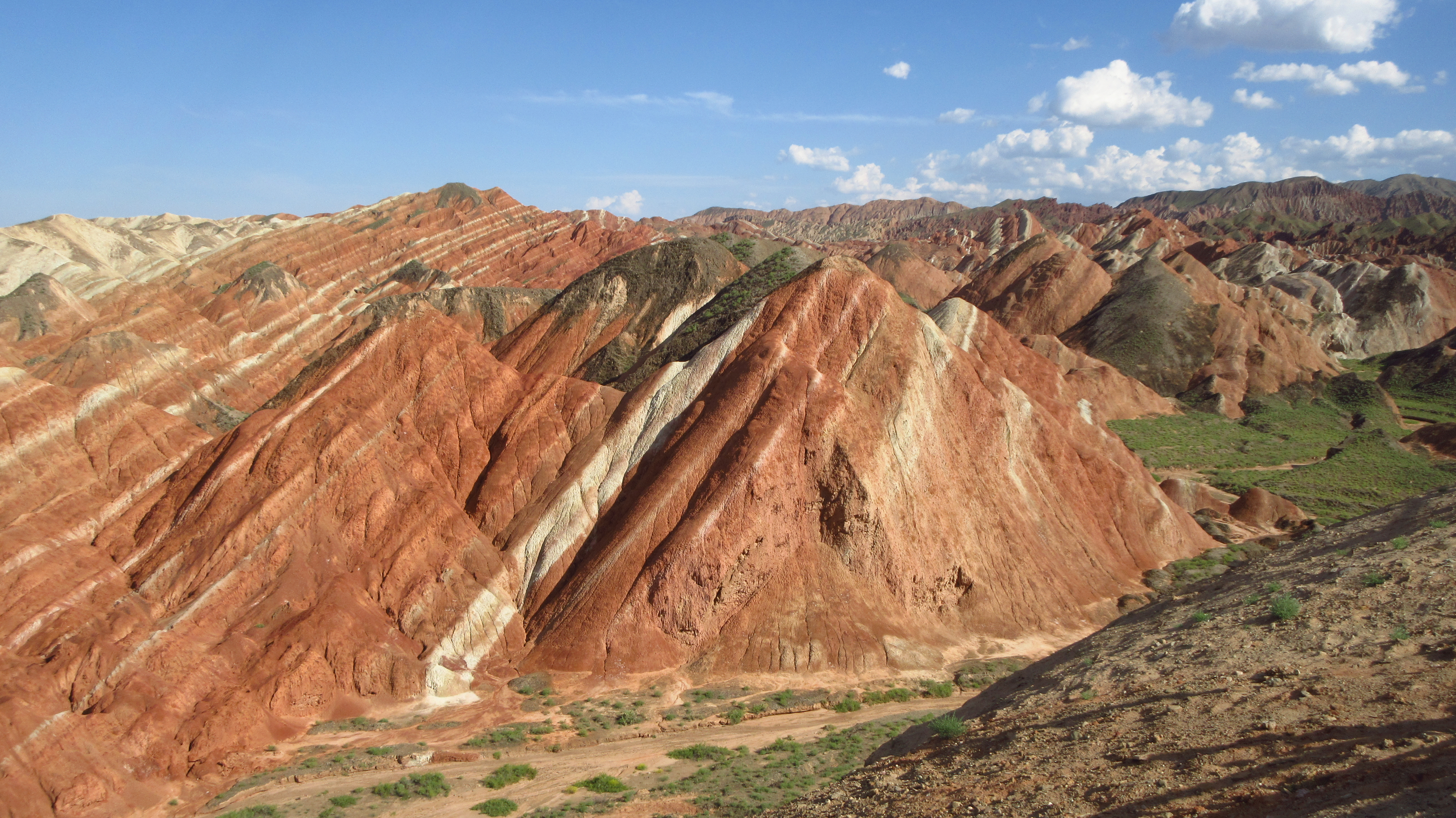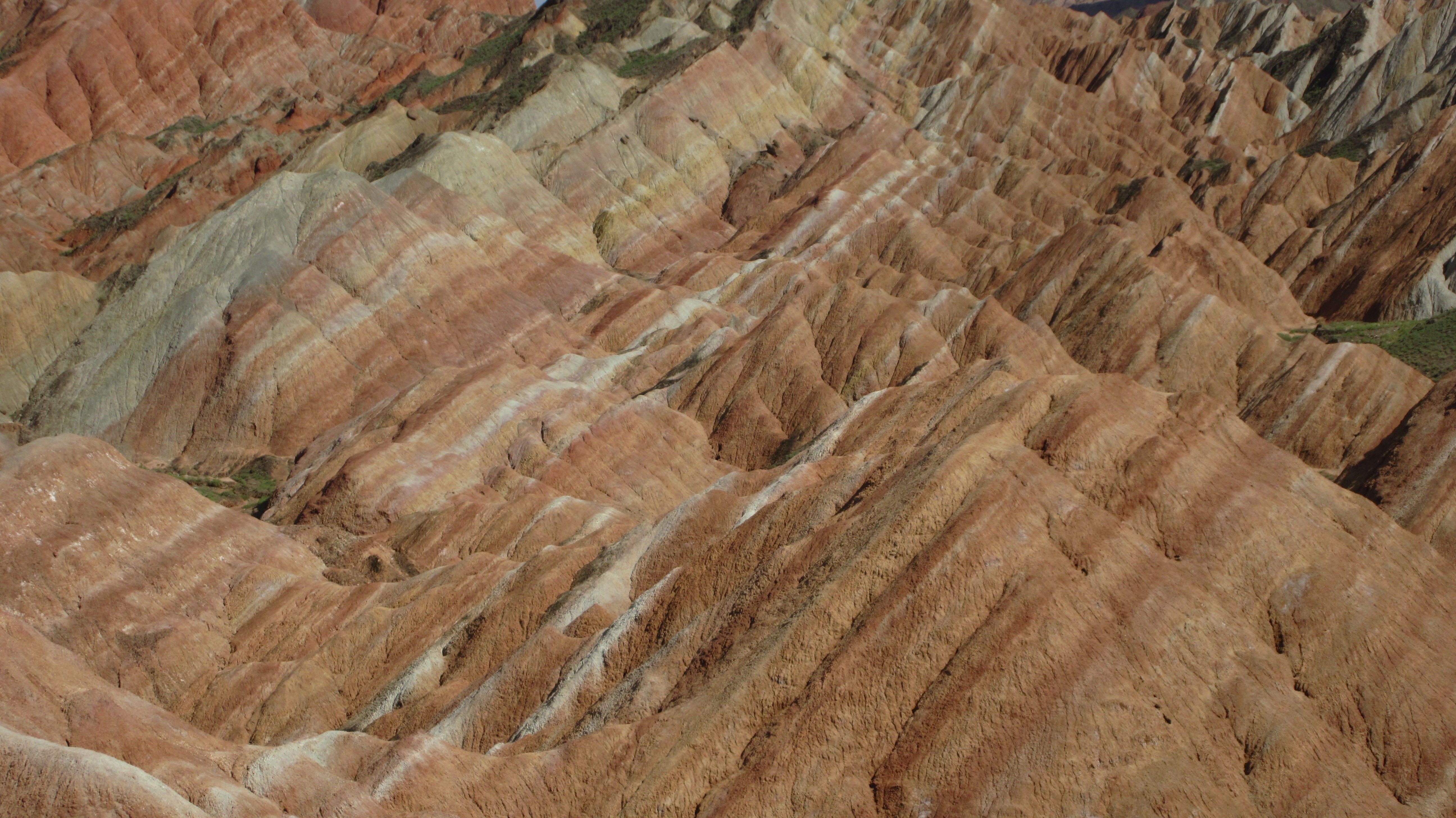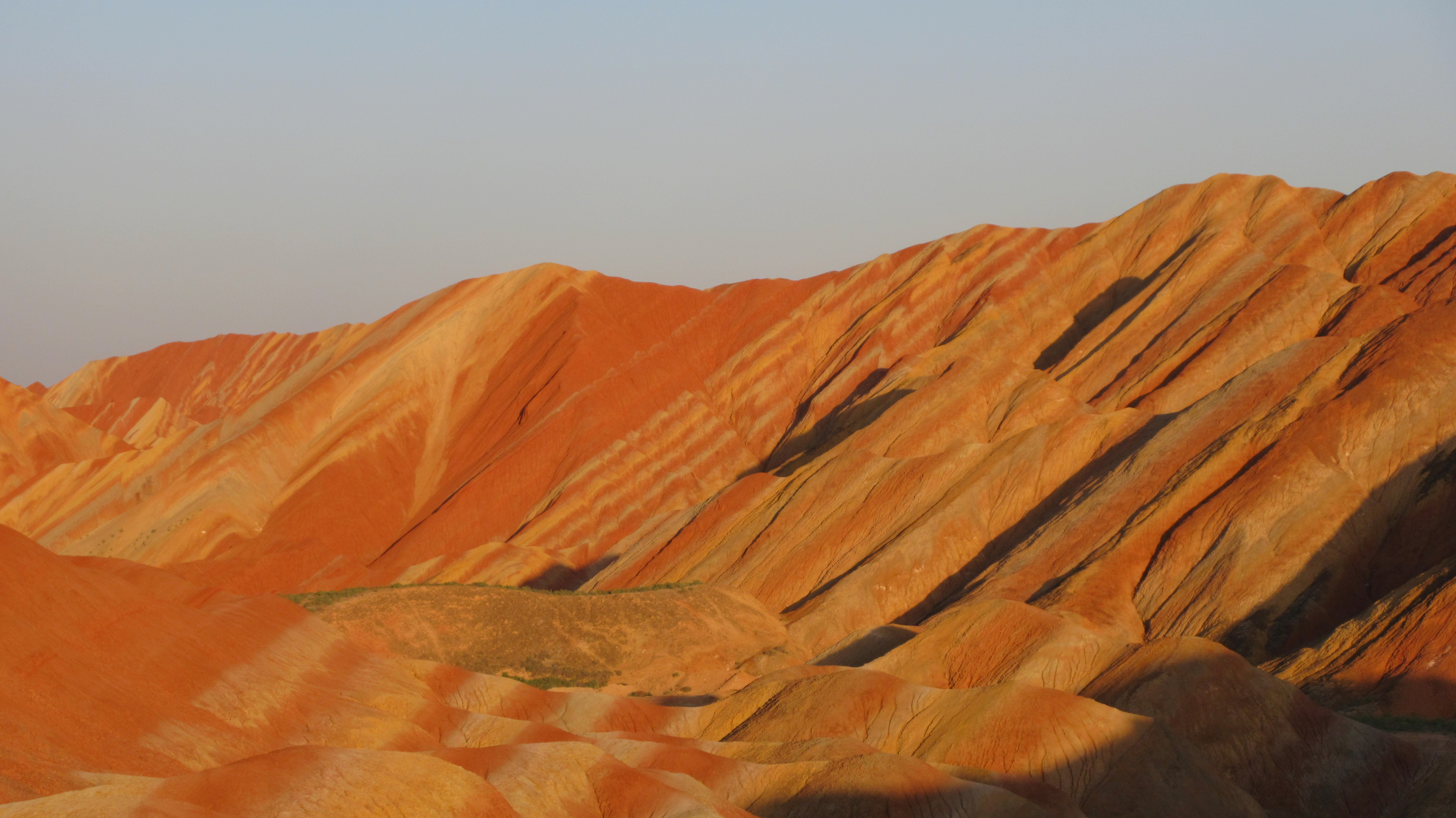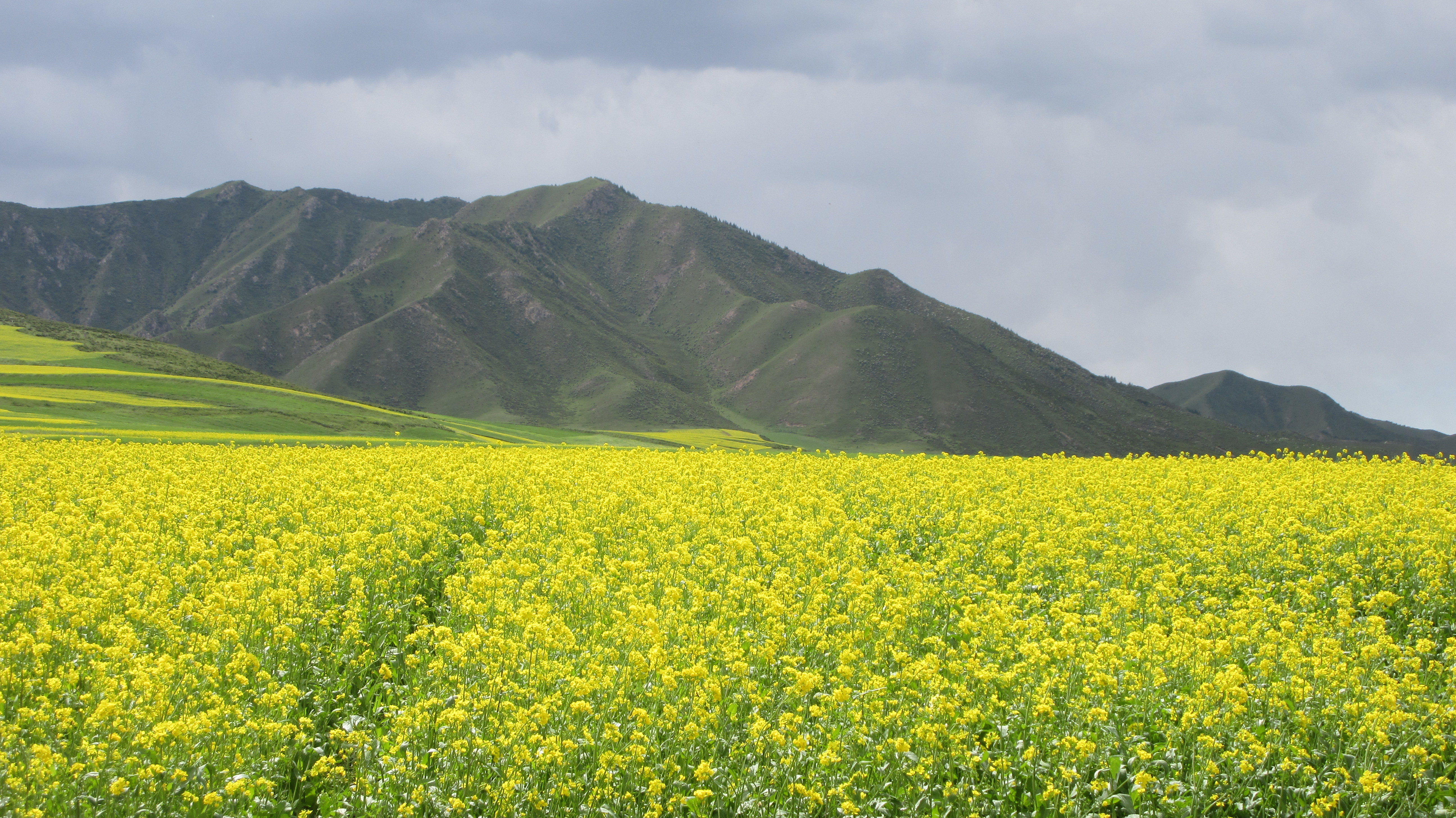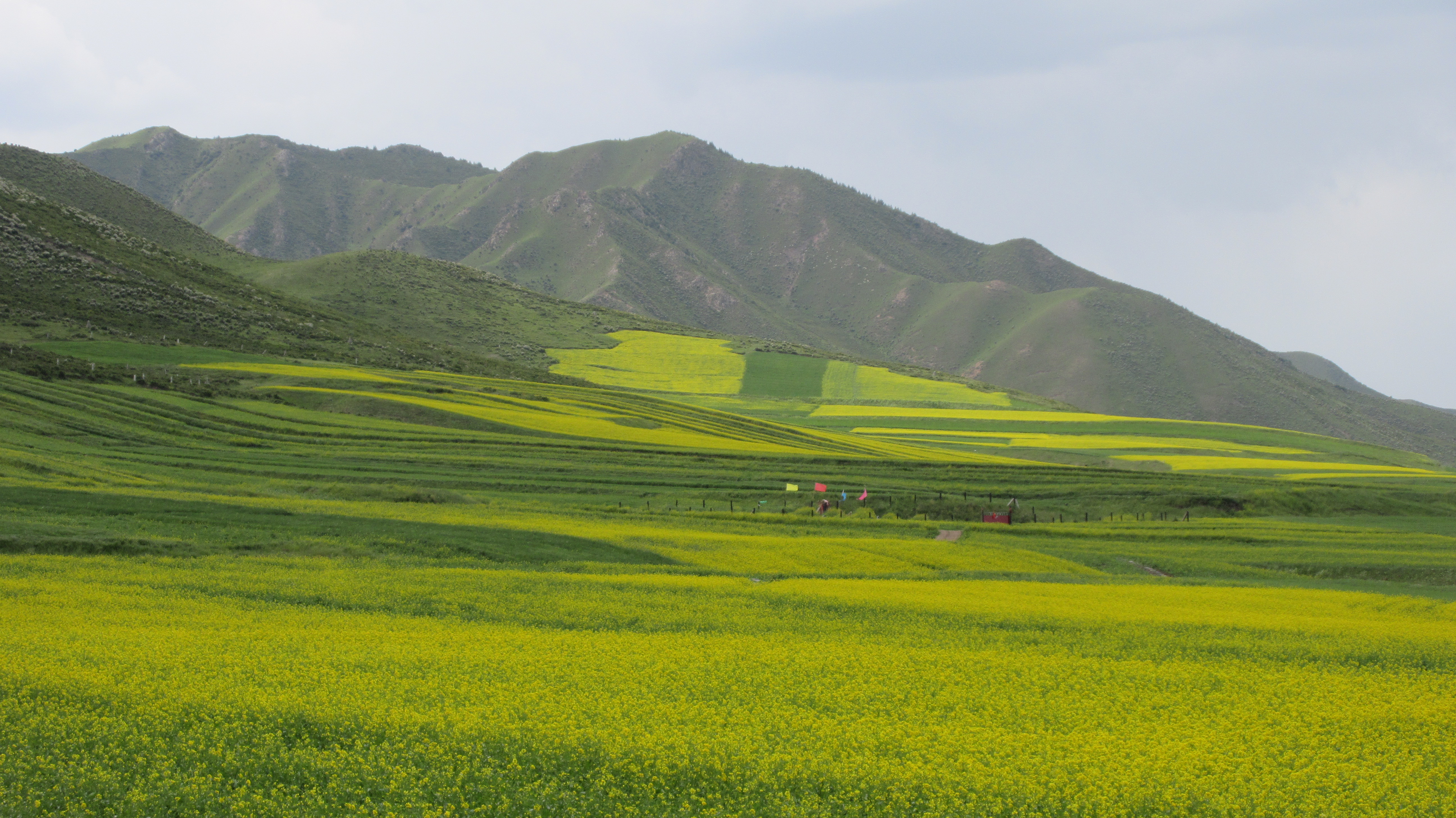 The park has platforms where visitors can walk on; park officials do not want people to veer away from these, so stay within them as you explore the different sections of the mountains. A bus will take you from viewpoint to viewpoint; it is included in the ticket you paid for.
How to Get to Zhangye by Land and/or Air
There are no direct flights from Manila, but you can get tickets to other Chinese cities in lieu of going to Zhangye. Major airlines have routes to Beijing, Shanghai and Guangzhou from Manila. Flight tickets' prices may depend on when you buy them. From those cities, you can get to Zhangye by land; however, this may take a day or two of train travel. Most travelers break this trip by stopping at other places such as Xi'An for the terracotta warriors and/or Lanzhou, if they're coming from Shanghai or Beijing. But, if you lack time, you also have the option to fly to Zhangye from Shanghai.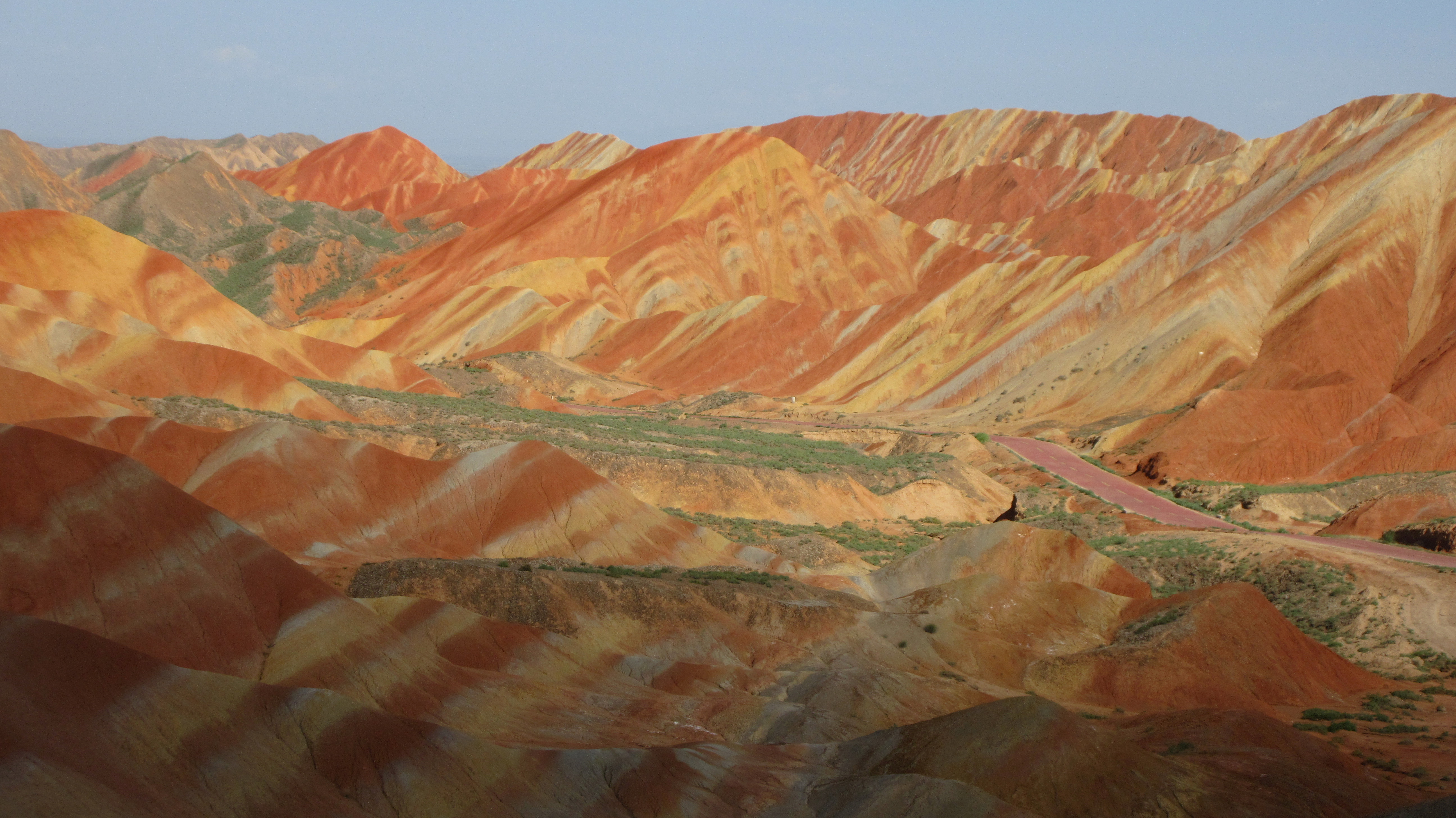 Visit http://english.ctrip.com/ to learn more information about train and flight connections to and from Zhangye. The website makes planning your trip easier as it provides details about prices and availability of seats or sleepers. If you're traveling overnight, the hard sleeper is an affordable option.
Getting Into the Danxia Landform Park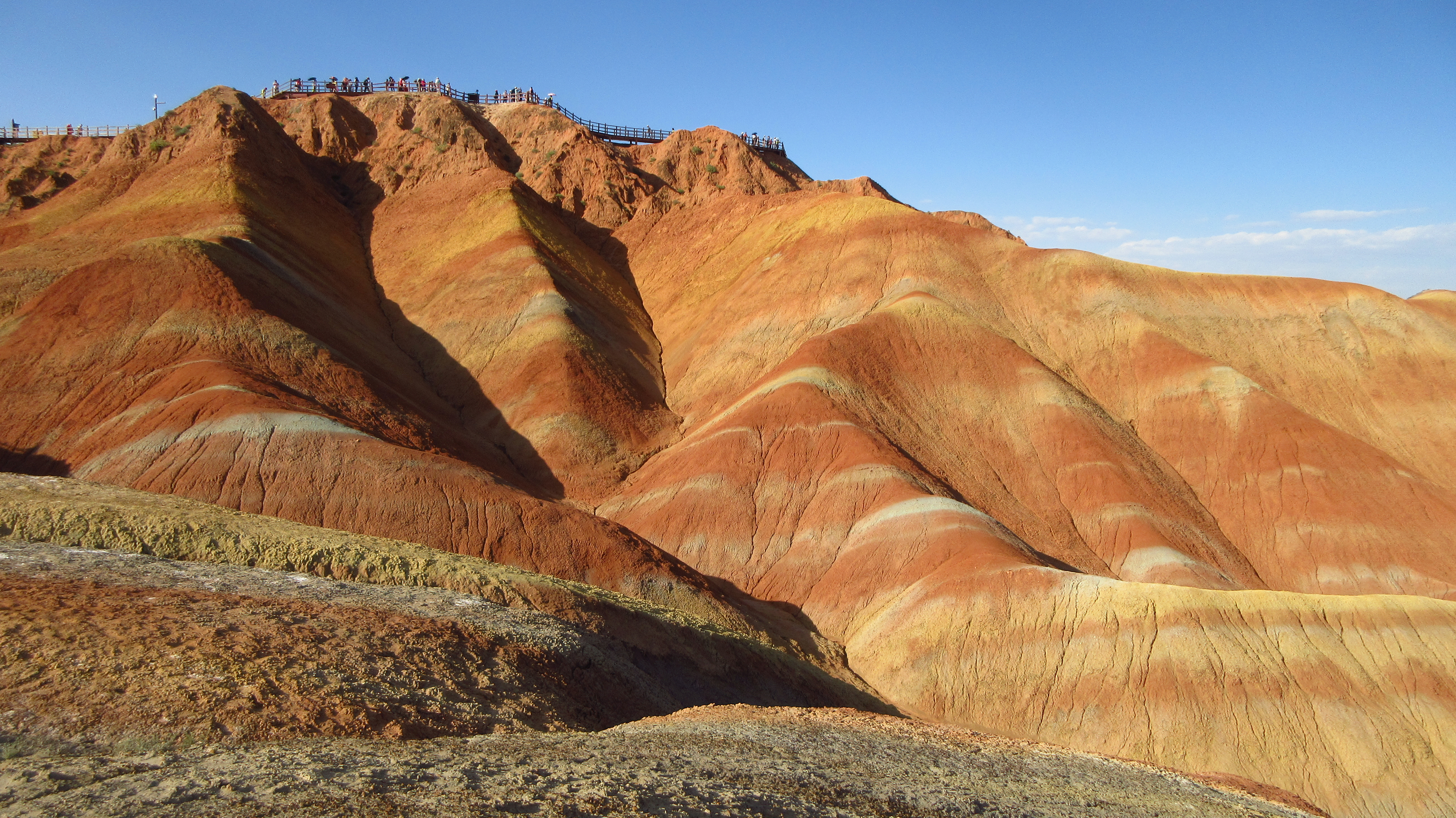 Hostels and some other accommodations offer shared taxis for the two-way trip for the park for CNY 50 per person. Most visitors that want to view the mountains until sunset take this option because the public buses that return to Zhangye City leave earlier at around 6:30PM. However, for those that want to take public transport from the city, you have the option to do so. A one-way ticket for the bus to the park costs around CNY 10; it departs from Zhangye West Bus Station. It costs approximately the same on the way back to the city.
Best Time to Visit
You can enter the park throughout the year but the ideal time to visit is in the summer. July to September provide the best amount of sunlight that brings out the vibrant colors of the mountains. Visiting during winter offers a different experience because of the snow-capped mountains that mix with the reds, yellows, silvers and greens of the area.
What to Wear
If you're visiting during the summer, wear light clothing when in the park because it gets really hot during the day until sunset. During winter, bring thermal clothes and a jacket because it can get really cold at night and early in the morning.
What to Bring
Bring sunscreen, an umbrella (if it isn't inconvenient) and wear a cap as the sun can cause sunburns and the heat can be draining. Bring water and other cold drinks; there are stores that sell some snacks, drinks and ice cream, but these can be expensive while in the park.
How Much Will You Spend?
Zhangye City is small compared to the other cities in China hence things such as food and accommodation are cheap, especially if you stay at hostels. If you share a car with others to the Rainbow Mountains, it will cost you CNY 50 for the day, and the ticket for the park is around CNY 75. You can get a student ticket, if you show them an ID. If you travel on a budget, CNY 250/day or approximately P1800/day is more than enough to cover accommodation, food, transportation and fees to the places you want to visit, excluding flights.
What Else Can You Do?
Other than the Rainbow Mountains, you have a handful of day trips to choose from during your stay in Zhangye City, two of which are Mati Si Temple and Biandukou. The former has ancient grottoes and temples, and great views of the surrounding mountains. You can book a shared taxi through the hostel or hotel you are staying in; the price is around CNY 50 per person. You can also take the public bus at Zhangye South Station for around CNY 11. However, the buses only go directly to the temple if there are enough people going straight there or if it is a weekend; the ticket for Mati Si is CNY 74.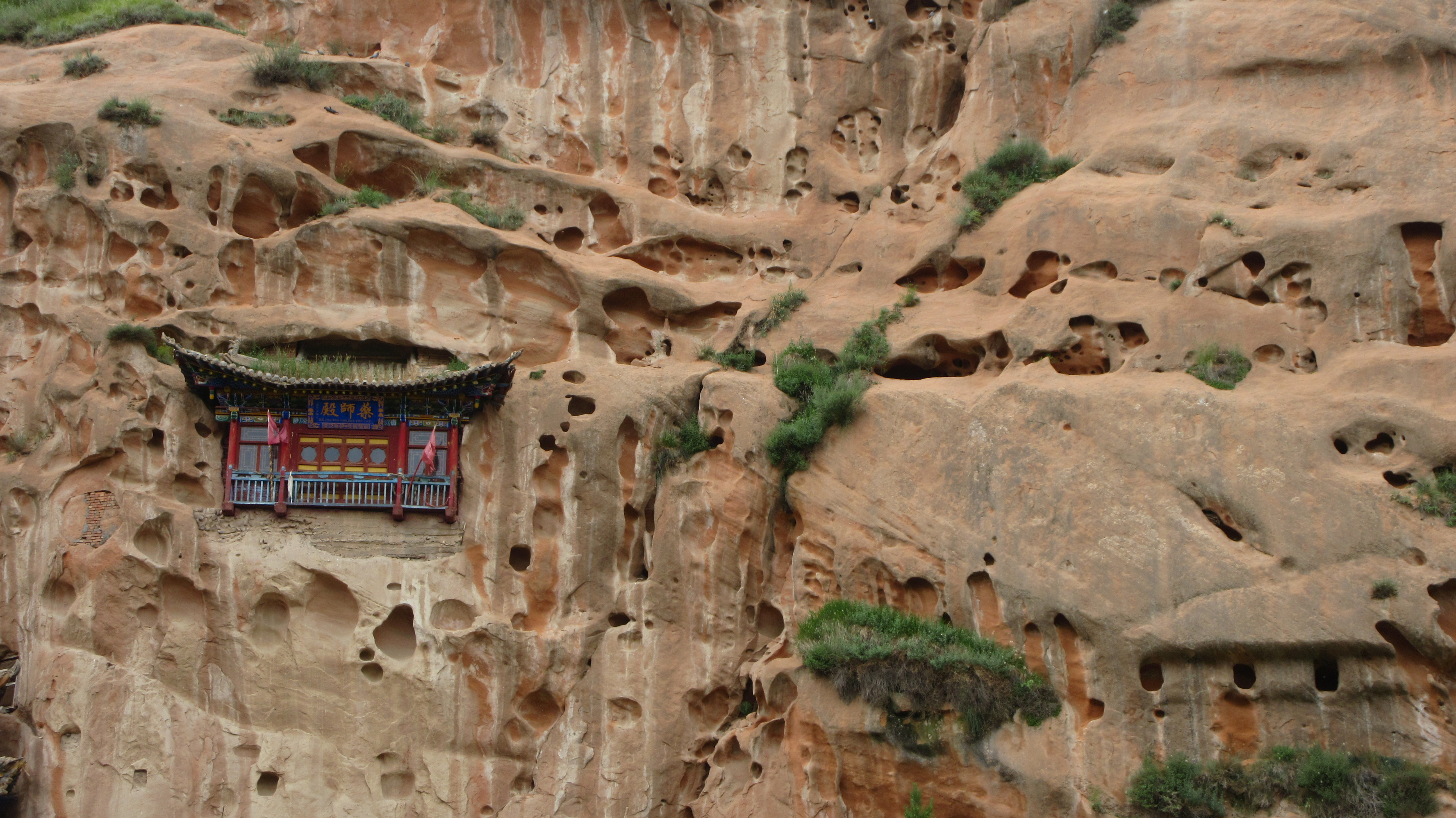 If you go during the summer months from July to September, Biandukou is an ideal place after the Rainbow Mountains because of the sea of yellow flowers you'll see. The park is free and is accessible by public transportation; the round trip costs around CNY 49 from Zhangye South Bus Station. – Rappler.com
 Joshua Berida is a full-time writer and part-time wanderer with insatiable wanderlust. He plans his next trip during a current one. He plans on exploring the Philippines and beyond. Read about his adventures on thewanderingjuan.net.
Planning to go see the Rainbow Mountains for yourself? Check out our travel promo codes for the best deals on travel.