This is AI generated summarization, which may have errors. For context, always refer to the full article.
This unassuming island is home to marine life and a haven to visitors who want to see a different view of Mayon
MANILA, Philippines – Kurangon, a tiny coral island in Tiwi, Albay, lacks features that typically make a seascape picturesque.
Lush green vegetation does not thrive in it. Imposing rock formations are also nowhere to be seen. 
But its picture-perfect point location complements everything it lacks. Pristine waters set against a backdrop of the 3 most beautiful mountains of Albay — including Mt. Mayon — make for a visual feast.
On bright sunny days when the outline of the majestic Mayon is clear, Kurangon provides a rather subdued yet still postcard-worthy picture of the famous volcano. 
Kurangon islet
Kurangon is probably the only islet in this province where Albay's Magayon trio — Mt. Mayon, Mt. Malinao and Mt. Marasaga — is fully visible.  
This islet is about two hectares long and is mainly composed of crushed corals. The swirling of waves and sea currents caused the coral rubble to surface above the sealine and evolve into an island.
During low tide, the islet is visible from the coastline of Baybay, Tiwi like a thin sheet of paper. 
A marine sanctuary
Tiwi municipality declared Kurangon a marine sanctuary because it is a habitat of different marine species, including fish and corals. Recreational swimmers cannot explore this side of Kurangon; but they can always enjoy basking in the sun while capturing memories with friends.
Like national parks, marine sanctuaries prohibit fishing and other activities that will endanger both the marine life and their habitat.
Visitors are expected to bring their thrash when they leave the islet. They should also not allow the bangkero (boatman) to bury their trash in the sand, especially if these are non-biodegradable.
How to visit
This islet being a sanctuary explains why anyone who wants to visit it needs to ask permission from the municipality's Agriculture Office first. 
The office administrator will ask about the purpose of the visit, and then ask visitors to log in. It would be a good idea to bring a letter of request, indicating the purpose of the trip.
The letter can be addressed to the head of the municipal's agriculture office, Leonila Coralde. Her office telephone number is (052) 435-0432. 
Kurangon is accessible from Tiwi and Malinao through a 30-minute boat ride. Fishermen offer a ride to the islet at an affordable price.
Other places to visit
1. Pottery in Putsan
The pottery in Putsan, a barangay in Tiwi, is a worthy side trip. Putsan is rich in red clay which is used in making pots, small souvenirs like key chains and ceramics painted in warm and vibrant colors. 
Visitors are allowed to try making one, giving it the shape they desire. 
2. Beaches with volcanic sand
Like other municipalities in Albay like Sto. Domingo and Bacacay, black sandy beaches also abound in Tiwi. Its coastal areas including Sogod and Baybay — the jump-off site of the Kurangon tour — are covered with purely volcanic sand.
3. Joroan church
Our Lady of Salvation Church in Joroan, Tiwi, Albay is the pilgrimage site of the Nuestra Señora de Salvacion, patroness of Albay. Thousands of pilgrims flock from Legazpi to Joroan every 3rd Sunday of August to pay homage to the Marian image. 
Albay: Capture postcard-worthy photos of Mt. Mayon
Tiwi is a 35-minute drive from Legazpi City. Aside from its geothermal power plant and famous DJC halo-halo, it is also the showcase site of the Partnership Program Towards Sustainable Tuna (PPTST), a project of the World Wildlife Fund (WWF) in cooperation with private partners for the promotion of tuna fishery improvement in the Lagonoy Gulf. – Rappler.com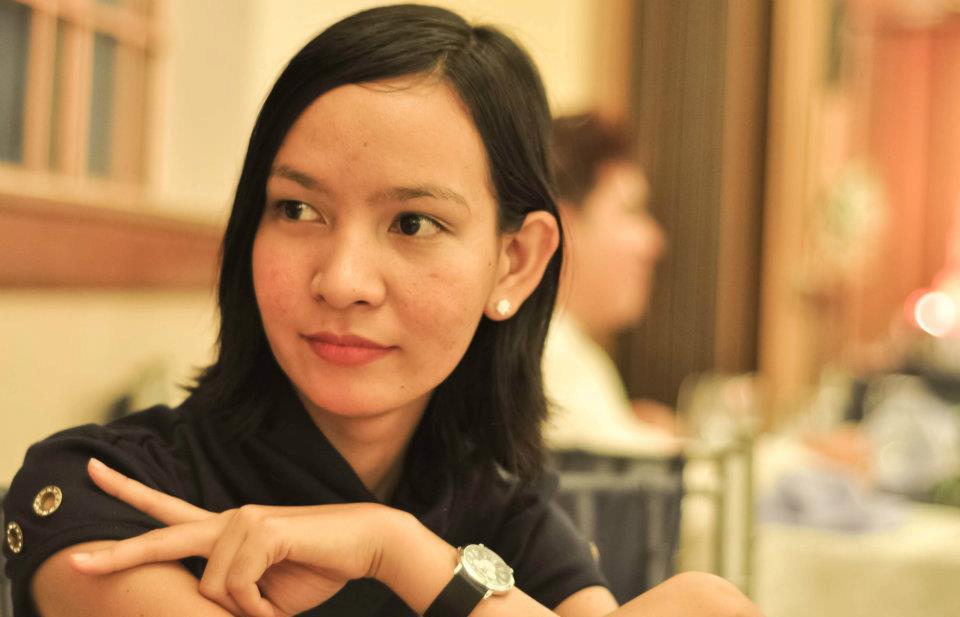 Mavic Conde is a web content writer based in Bicol. She travels to tell stories about the joys of journeying, interesting cultures and places, and unique personalities. Recently, she joined Bicolandia magazine, a local publication that aims to promote tourism in Bicol.