I had traveled solo to 18 countries but I had never felt unsafe except in India
MANILA, Philippines – Beautiful, exotic India, with its riot of colors, sights and smells, is very much in the news again recently, and not in a good way.
An American woman, Michaela Cross, had written about her experience as an exchange student in India for 3 months. India, she said, is "a traveler's heaven and a woman's hell."
Ever since news broke out in 2012 about the gang-raped student in Delhi who later on died of her injuries, numerous tales of harassment and rape in India have come out.
There was the story of an American woman who was gang-raped in Himachal Pradesh; the British woman who jumped out her hotel window to avoid getting raped by the manager; the Korean student who got raped by the hotel owner's son; and the Swiss woman who was gang-raped while on a cycling tour with her husband in Madhya Pradesh.
There have been a lot of online reactions to these stories. A lot of people have said that these stories are exaggerated, that violence against women happens everywhere, not just in India.
However, Indian women themselves admit that public sexual harassment — which they call "Eve teasing" — is so common in the country that it is almost normal for them. 
My Eve teasing experience
Early this 2013, I went to India to backpack solo for 3 weeks. All the news about sexual assault against female travelers did not faze me. I had been traveling solo since I was 11 and I was confident I could take care of myself.  
READ: 6 safety tips for women traveling solo
My first impression of India was that there were too many men — on the streets, in the hotels, restaurants and other establishments, I only saw men. There was a restaurant in Jaipur, for example, where no matter what time of the day I ate, all the customers were men. I had never felt so different, so out of place.
I would love to say that I had gone unscathed, that my 3 weeks in that country was unremarkable.
Unfortunately, despite all precautions I had taken — I didn't go out at night, I dressed conservatively, I stuck to touristy places — I, too, became a victim of Eve teasing in India.
I had gone out to celebrate Holi in Varanasi with a group of other travelers. A week before that, I celebrated it early in a children's school in Bodh Gaya with other foreign travelers, and I thought it was a lot of fun.
However, I knew that on the streets, Holi could be unsafe. I had asked Indian friends for tips on observing it, and they said I should be okay if I celebrated it with locals. Just don't go by yourself, they said.
When the day came, my local friend who was supposed to take me around didn't show up, so I decided to celebrate the festival of colors with the other hotel guests. I went with two Canadian men — one was a 6-footer — while a local guy joined us later.
We were walking along the Ganges River when we met a group of men, 4 of whom immediately surrounded me and started groping. My friends were as powerless as I; they just kept on shouting, "Stop it! Stop it!" while the men continued to laugh and grope me.
When I was finally able to get away, I had to sit down to calm myself. My friends couldn't believe it — it was midday, we were in a very public place and I wasn't alone. How could it happen?
Back in our hostel, a German woman told me that she had also been publicly groped in Delhi, and not even the presence of her male companion and a policeman nearby deterred her attackers.
The question then remains — is it safe for women to travel alone in India?
Tips for solo travel in India
When I wrote about my experience of sexual harassment in India, I received a lot of comments from Indian nationals. A lot were from men who apologized for my experience, while others were women who shared their own experiences of abuse, telling of their daily struggle to avoid molestation in public transportation and on the streets.
India does sound daunting, especially for independent women who are used to traveling anywhere at any time. I had traveled solo to 18 countries, for example, but I had never felt unsafe except in India.
That said, it can be safe to travel by yourself in India, if you observe all the necessary precautions. Most of those who commented in my blog post said that going to the southern and northeastern parts of the country is better and safer for women.
They also gave tips on traveling solo in India as a woman: 
1. Dress conservatively
It's best to dress like a local. If you can't — I just wore my usual jeans and shirts, for example — always wear a scarf or pashmina to cover your chest.
2. Don't go out at night, especially by yourself
My friends in Delhi said that they're usually home by sunset. It may seem very restrictive to us, but Indian women have learned to take precautions. If you really have to go out at night, bring an umbrella or a big flashlight; you can use those to defend yourself.
3. Avoid taking public buses during rush hour 
They are usually crammed to the rafters with passengers, and it becomes an excuse for men to start groping. When taking the metro, use the cars designated for women only.
4. When you're harassed in public, don't be afraid to be aggressive
Attract attention; shout or loudly tell your attackers to stop. You can also take off your shoes and use them to defend yourself.
Diva Muni, an Indian woman based in Gujarat, said that she could relate very well with my experience. Like any Indian woman, she, too, has had some first-hand experiences of sexual harassment in her country.
"Be wary of the men," she said, "Do not trust them, do not get friendly with them, and be bold, angry and aggressive! Ladies who can fight for themselves are the only ones who can live and travel there as they wish."
She added, "BUT — go to India, go and fall in love with the land, the culture and the overwhelming colors, scents and food. It is addictive, and if you can survive your first week in India, you will always love the country."
I did survive my experience in Varanasi, and I'm happy to say I had never experienced it in Kolkata, Bodh Gaya, Jaipur and Delhi.
I will never forget how it felt to be completely helpless that day, but I know that someday I'll be back to see what else Mother India has to offer me. – Rappler.com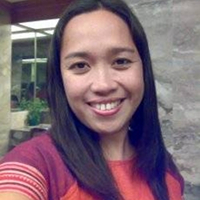 Aleah Taboclaon is a freelance writer and editor who has backpacked solo in the Philippines, India, all over Southeast Asia and Europe. She writes about her experiences as a solo female traveler at Solitary Wanderer.