If you're traveling by yourself, you have the complete freedom to go where and when you want to
MANILA, Philippines – Traveling solo can be very empowering.
READ: Should women be traveling solo?
With no one else to rely on, you will realize that you're more capable than you think, and that there are reserves of strength within yourself that you were not aware of before. 
If you're traveling by yourself, you have the complete freedom to go where and when you want to, without having to consult anybody else.
For solo travelers, this is the number one reason why they travel alone.
A lot of women, however, are afraid of solo travel, thinking primarily of their safety. While it's true that there are risks to traveling by yourself, there are also things you can do to keep safe. 
READ: 6 safety tips for women traveling solo
If you're planning to go on your first solo trip, keep these tips in mind:
1. Consider your destination very well. Take baby steps.
If you haven't traveled on your own before, it makes sense to go slow. Choose a local destination first. You don't want the stress of traveling solo be exacerbated by being in a foreign country. 
Start local. See whether you like solo travel and how you will deal with the challenges of traveling on your own.
2. Read up on your destination
Use the most recent guidebooks, like "Lonely Planet." Read travel blogs. Find out as much as you can about your destination.
Don't focus only on the attractions in the area. Search for stories written by solo female travelers. What was their experience in that area? Were there any safety issues for solo female travelers? How did they deal with it? 
3. Come up with a tentative itinerary
What solo travelers love is the flexibility of their schedule. Unlike those who travel with a group, they can change things at a moment's notice.
If it's your first solo trip, however, you might want to have a structure at the beginning. Once you've gone solo, you will know what kind of traveler you are, whether you're the type who needs to have an itinerary or if you're more into doing things on the fly.
Creating an itinerary also serves another purpose. You need to give a copy of it to friends or family members who can keep track of your whereabouts. Keep in touch regularly with them when you're on the road.
Let them know of any changes in your itinerary, and include the names of hotels where you're staying. 
4. Book your accommodation in advance and arrange to be picked up if you are arriving late
Arriving in the middle of the night in an unfamiliar city can be a safety risk, so make sure you arrange things in advance.
If there's no pick-up service, you can spend the night in the airport, as it would be much safer there.
5. Connect and reach out to other travelers you meet along the way
Solo travel can be expensive, which is why staying in hostels or guesthouses is a good idea. Aside from being cheaper, it gives you more opportunities to find travel buddies with whom you can split costs. 
Remember, going solo doesn't mean shunning the company of other people. In fact, you'll meet more people when you are traveling alone than when you're traveling with others.
Solo travel can seem scary, yes, but once you take the first step to independence, you will realize how liberating it can be! – Rappler.com
You can also read: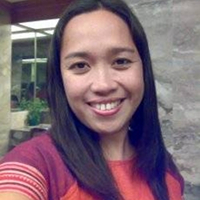 Aleah Taboclaon is a freelance writer and editor who has backpacked solo in the Philippines, India, all over Southeast Asia and Europe. She writes about her experiences as a solo female traveler at Solitary Wanderer.
Start planning your next long-awaited trip with us and the best travel coupons.