Who says traveling should be heavy on the pocket?
MANILA, Philippines – While rainy days can be a downer for travels, they shouldn't stop you from setting off on adventures — even on a tight budget.
READ: Traveling on a rainy day
For those based in the metro, the following are some rainy day trips you can take on just a budget of P1,000 and below. The overnight trips are just a few hundred pesos more.
1. Take a heritage tour around Pila, Laguna
You don't have to go all the way to Vigan in Ilocos Sur to feast your eyes on old Spanish architecture. Just a few hours from Manila is Pila, Laguna's charming, well-preserved old houses and a century-old church. Pila's plaza and surrounding ancestral houses are recognized as a National Historical Landmark.
Weekend in Vigan: 12 things to do
Paula Antonneth O, Laguna local and travel blogger, calls Pila a "heritage town" worth visiting. The town also has a museum with a free, by-donation entrance. Should the rain not let up for a while, you can spend more time here. 
If you have more time in the afternoon, you can also take a side trip to Sta Rosa before going home. This city, while already urbanized, also has an old church and houses, plus a museum — also with a by-donation entrance — near the church.
2. Marvel at the wood carvings and paper art in Paete, Laguna
Known as the wood carving capital of the Philippines, you will find different galleries and shops of wood sculptures in Paete. You might even chance upon artists at work.
Paete is not just known for wood, too. It is also known for its colorful taka [papier-mâché art], with pieces ranging from the usual toy or decorative horses to life-sized religious figures. Some, like the fruits and vegetables, look so real that you have to touch them to realize they are paper.
3. Surf at Liw-liwa, San Felipe, Zambales
The rainy season promises more waves to ride for newbies and veteran surfers. Just 5 hours or less by commute are the beach and waves of Liw-liwa.
Get stoked: 7 lesser-known PH surf spots
Stay overnight at a hammock or bunk bed at Liw-liwa's hostel for backpackers and you can keep your trip costs at Php1,500 or below.
4. Climb mountains in Batangas
Gulugod Baboy in Mabini and Batulao in Nasugbu have bright green peaks that look beautiful, rain or shine.
READ: Gulugod Baboy's all-weather beauty
While trekking can be a challenge in the rain, it is manageable especially for Gulugod Baboy with its gentle slopes. Meanwhile, Batulao, while popular as a beginner's mountain, is more challenging with some knife edges, and is ideal for climbers with experience.
You can go on a day trip or camp overnight to enjoy the scenery longer.
5. Visit the National Museum in Manila
Of course, the cheapest travel is within the metro itself.
The National Museum, with new wings and artworks added in the past few years, is especially worth re-visiting for those who last visited several years ago.
READ: Rediscovering, revisiting the National Museum
Aside from the usual paintings like the giant "Spoliarium" and different historical artifacts, there are new artworks like the P46-M painting "The Parisian Life" by Juan Luna, the same artist behind "Spoliarium."
A leisurely tour inside the two buildings of the National Museum [National Art Gallery and Museum of the Filipino People] can easily take the entire day.
Take a partial tour of the National Museum here: 
6. Listen to the music of the Bamboo Organ in Las Piñas
The Bamboo Organ, made almost entirely of bamboo including the pipes, is a declared National Cultural Treasure. Completed in 1824, it is well-preserved, with nearly all of its parts still the same ones centuries ago. Listening to this organ's unique music is also like going back in time.
The Bamboo Organ is not the only attraction here, too. Its home, St Joseph Parish Church, is also an authentic old Spanish church. The convent beside the church has been converted into a museum which chronicles the Bamboo Organ's history. – Rappler.com
You can also read: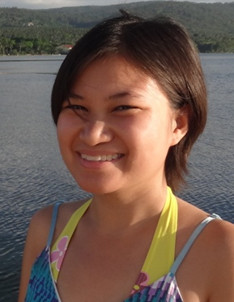 Claire Madarang is a writer, traveler and seeker. Her wanderlust takes her on adventures like backpacking for 7 weeks straight. Her seeking leads her to different wellness practices like meditation and healthy (mostly vegetarian) eating. Follow her adventures, tips and epiphanies at her blog, Traveling Light.