This is AI generated summarization, which may have errors. For context, always refer to the full article.
Your adventure need not come at a high price
MANILA, Philippines – Are you dreaming of your bucket list destinations but find the cost too high?
Perhaps it's time to set up your travel fund. At the same time, know that your adventure need not come at a high price.
Or if it does, you can mark it down yourself.
Here are some tips on how to stretch your peso before setting off and while on the road:
1. Book your flights during airline seat sale
Transportation, especially flights, takes one of the biggest chunks from your travel budget. Join the mailing list of airlines and stay updated on their promotions.
You will have to plan your travel dates ahead, though, as the cheapest airfare can usually be bought a year or several months before the flight. Plan your travel so that when the seat sale comes, all you have to do is buy your ticket.
2. Go for hostels, not hotels
Accommodation is another expense that takes a big bite from your budget. If all you need is a bed to crash on and a toilet and bathroom, then you can opt for hostels, pension houses and guest houses. You might even make new friends there, especially if you are staying in a dorm-type room.
Most hostels also have common areas where you can hang out and chat with other guests. You can check out hostel reviews online before booking to see if the accommodation is up to your standard.
Another way to save money on accommodation is to sign up at Couchsurfing.org, a group where you can connect with other travelers and find people to host you for free in the places you visit.
3. Take public transport, not cabs
Researching ahead on the transportation system of the place you are visiting will help you cut down on cost as taxis, especially from the airport, can be expensive. Many airports in other countries offer public transportation like buses — just do your research beforehand.
Here in the Philippines, you will find some airports whose outer roads are plied by public utility vehicles. All you need to do is walk past the taxis and go outside the airport.
4. Eat local food
Forego the fancy or casual dining restaurants and try local open-air food centers and street food. Just do your research first to ensure that what you will be eating is clean. You can also observe how the vendors prepare the food.
5. Travel with a group
While not a hard and fast rule, traveling with a group is generally cheaper than traveling alone. Think economies of scale: if you are hiring a tour guide or if you are taking a boat to another island, the group will be splitting the cost and you need not shoulder the entire amount on your own.
6. Travel light
If you are flying with a budget airline, you usually need to buy your baggage separately from the airfare. Baggage, especially for international flights, can come at a steep price once you compute the total for your round-trip flight, and can even go higher if you have connecting flights.
If you pack well and bring only the essentials, you might not need to check in luggage. It is best to weigh your bag beforehand to be sure and to avoid paying for excess baggage. Traveling light will also make getting around on public transport easier [see number 3].
7. Avail of travel deals on coupon sites
For those who are not the do-it-yourself type, buying a travel package on a coupon site is one of the best ways to cut down on travel costs. Subscribe to the mailing list of coupon sites and check their travel deals from time to time.
Prepare your budget months ahead so that you can easily buy once you find a travel deal that interests you. Just do your research on the travel agency of the deal you like if you want to be assured of its reputation.
Check out more money-saving travel tips in this video: 
Follow the tips above and you might find yourself on your big adventure a little sooner than you expect. – Rappler.com
Money jar on map photo from Shutterstock
You can also read: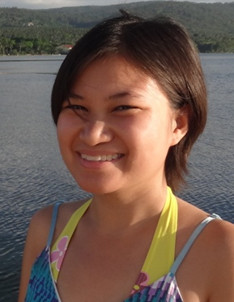 Claire Madarang is a writer, traveler and seeker. Her wanderlust takes her on adventures like backpacking for 7 weeks straight. Her seeking leads her to different wellness practices like meditation and healthy (mostly vegetarian) eating. Follow her adventures, tips and epiphanies at her blog, Traveling Light.