"Will you find clean and brightly-lit hawker centers, or sticky tables underneath a tarp roof?" writes former Jakarta resident Bea Pantoja. "Regardless of what awaits, the street food experience isn't one to be missed."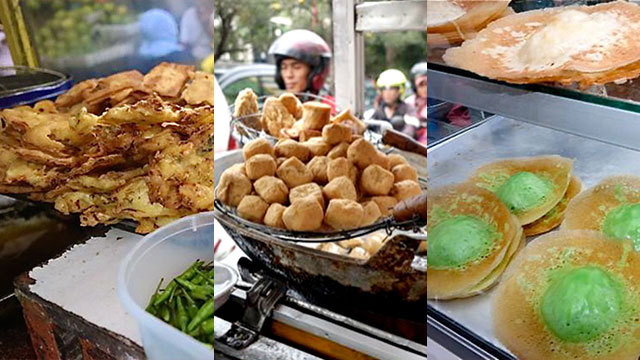 To really get to know a city, you have to hit the streets. Beneath the shadows of the city skyline, the roads beat out a rhythm of daily life.
Some cities of the race without stopping, as though Armageddon will begin if anyone dares to slow down. Some move languidly, the afternoons pocketed with silence as people stop for a midday coffee or fall to the spell of the energy-sapping heat.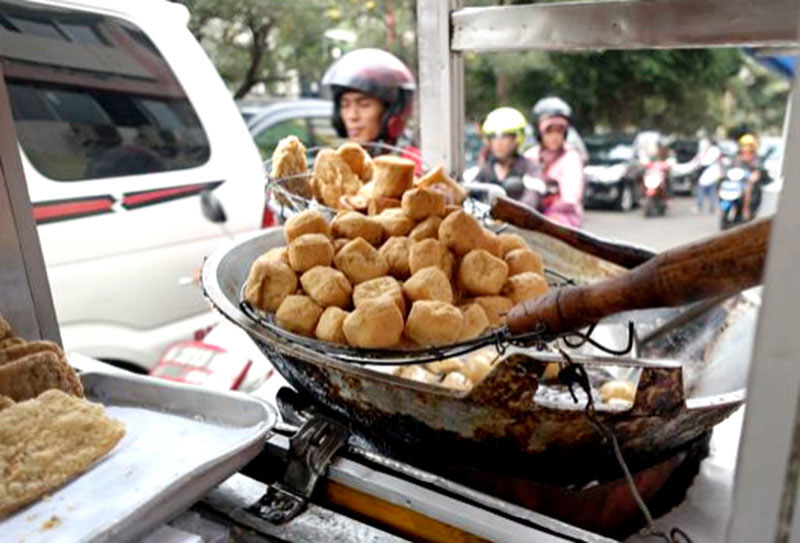 Street food is, then, one of the best ways to really understand a city. You can tell when the city is about to come to life by the way charcoals on the Brazier flicker, and oil begins to simmer in bats. You can tell if sanitation is more a suggestion than a rule, in how many times Whether oil is changed or dirty dishes are washed with running water (or simply dunked in a basin in the back).
Will you find clean and brightly-lit hawker centers, or sticky tables underneath a tarp roof? Regardless of what awaits, the street food experience is not one to be missed.
Jakarta has a rich and diverse street food culture. foot five – mobile carts that sell small dishes merienda (afternoon snack) fare, usually fried – are a familiar sight outside schools, offices, and around the neighborhood. For bigger meals and late night hangouts, look to the popular street food centers in areas such as Sabang, Bloc M, or Pecenongan Street.
As in the Philippines, dining is a communal activity in Indonesia and it's not unusual to share a table with strangers. Cheap, filling, and full of flavor, street food is popular with Indonesians from all walks of life.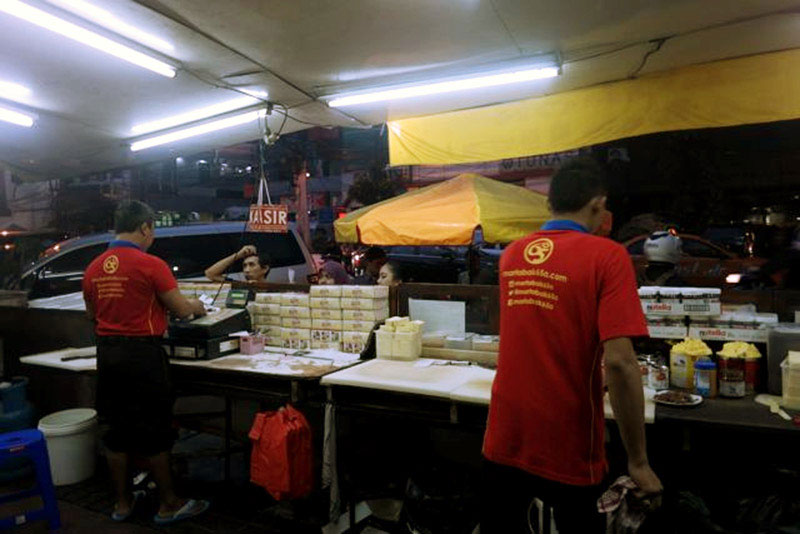 In These roadside kiosks, Including famous Indonesian dishes nasi goreng (fried rice) , satay (meat skewers), and chicken meatballs noodles (noodle soup with chicken meatballs) Compete for attention alongside local favorites such as martabak (stuffed pancakes) and Medanese buns . If you know your Chinese, Malay, or Middle Eastern cuisine, their influence on Indonesian street food cuisine is quite clear.
Though extremely tasty, street food in Jakarta is not for the faint of heart – or for the faint of stomach! For one thing, Indonesians take very seriously Reviews their spices. Chile consumption is practically a national Pastime: unless you specify otherwise, they'll Assume you're a champ.
Even if you can handle the heat, street food in Jakarta is not renowned for its cleanliness. Come equipped with a cast-iron belly and a formidable immune system.
I'm still jealous of friends who can inhale platefuls of fried rice crazy (literally "crazy fried rice") at 3am without breaking a sweat. On more than one occasion I've had to restrain my appetite, since my body is somewhat inadequate at defending me from bacteria-related illnesses. Start off easy with street food that does not Contain meat and is served in disposable containers, then work your way up.
Here is a sampling of common dishes you will find on the streets of Jakarta. From after-school snacks to butter-rich desserts to recognizable Asian standbys, Jakarta's street food culture truly has something for everyone. 
Satay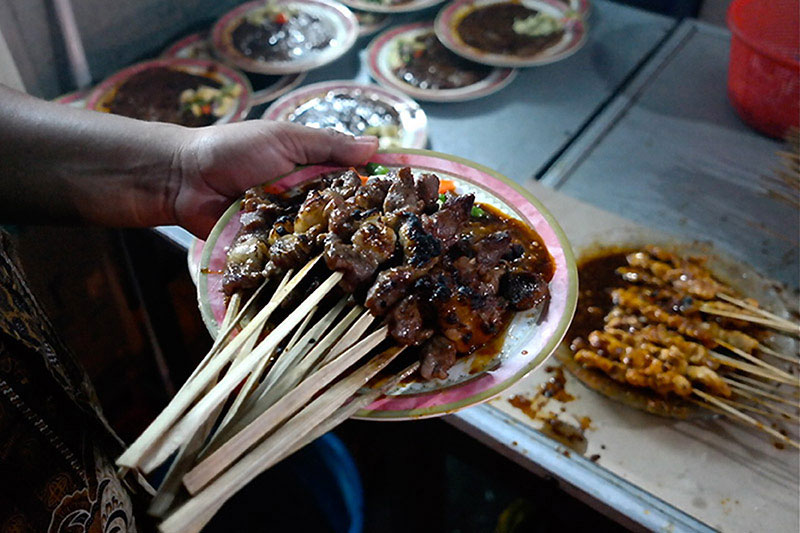 Like many other Southeast Asian countries, satay is a staple dish in Indonesia. Since Islam is the dominant religion, pork satay is not as common as in the Philippines. Popular meats are chicken, beef, goat, and mutton.
Fried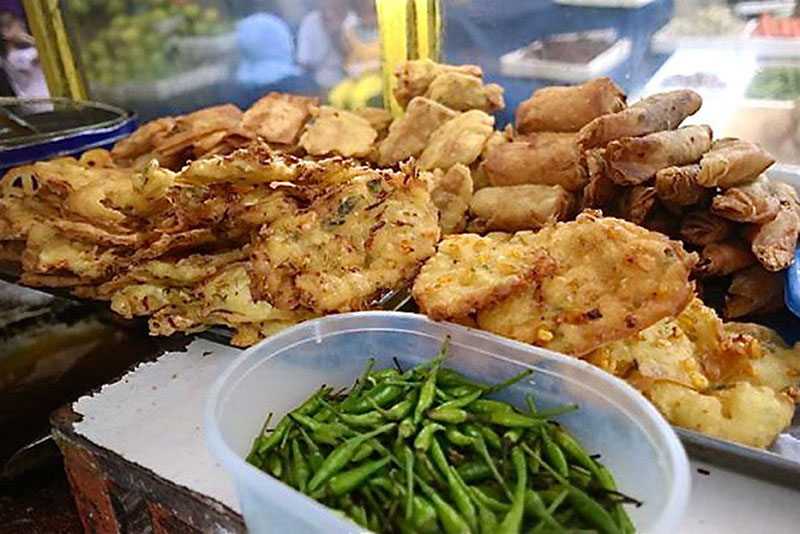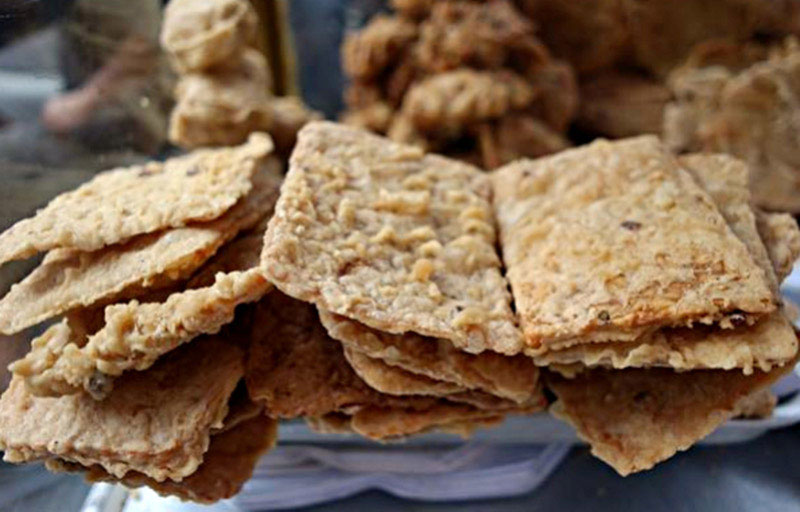 Fried (fritters) is a general term for an assortment of fried snacks, taken from the word fried the which means "to fry." These are typically sold in the roaming leg five , and the make a perfect snack. 
Common types of fried foods include: fried tempeh (crispy battered tempeh slices) fried bananas (banana fritters), fried tofu (fried cubes of tofu), sweet corn fritters, and one of my personal favorites, bakwan (battered vegetable fritters). 
Field buns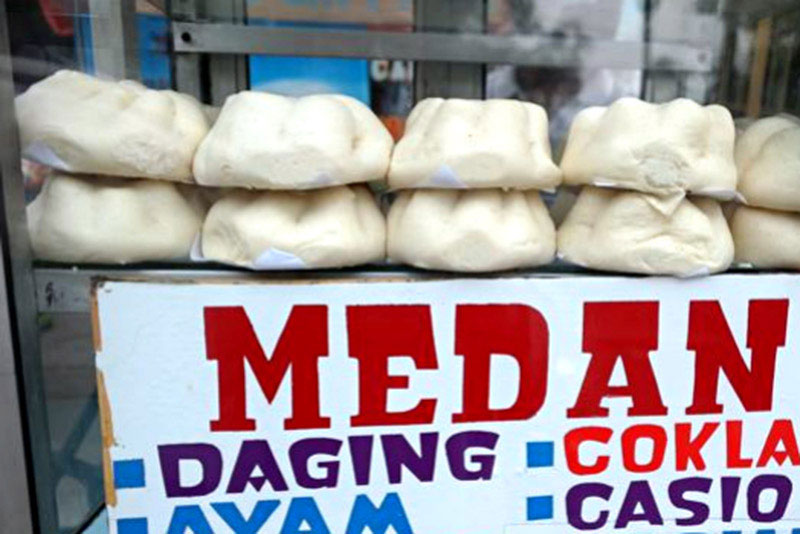 This Indonesian Chinese steamed buns take on are a popular snack for people on the go. They can be filled with traditional fillings like beef or chicken, or sweet fillings like nuts, chocolate, and beans. Every region of prizes its own version, but the dumplings from Medan is highly regarded for having a soft, airy dough.
Cake Ape (Ape Cake)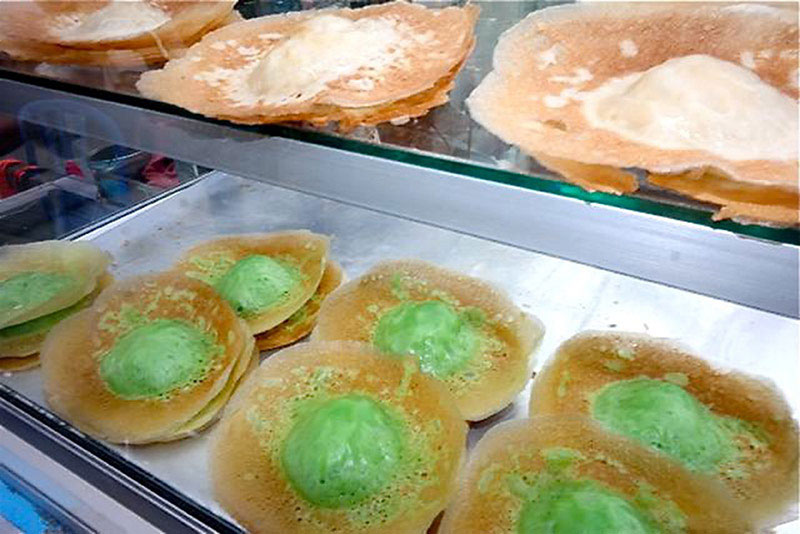 I used to buy a bag of Reviews These flat, strange-looking cakes after school to nibble on till dinner. A colorful snack that is as fun to eat as it looks, cake ape (pronounced AH-Peh) has a crispy, crepe-like edge and a soft, chewy center made of coconut milk, flour, and sugar. The green color comes from pandan flavoring.
Its resemblance to a certain female anatomical part has earned it the nickname of cake tete, the which needs no translation. 
Brain Brain Fish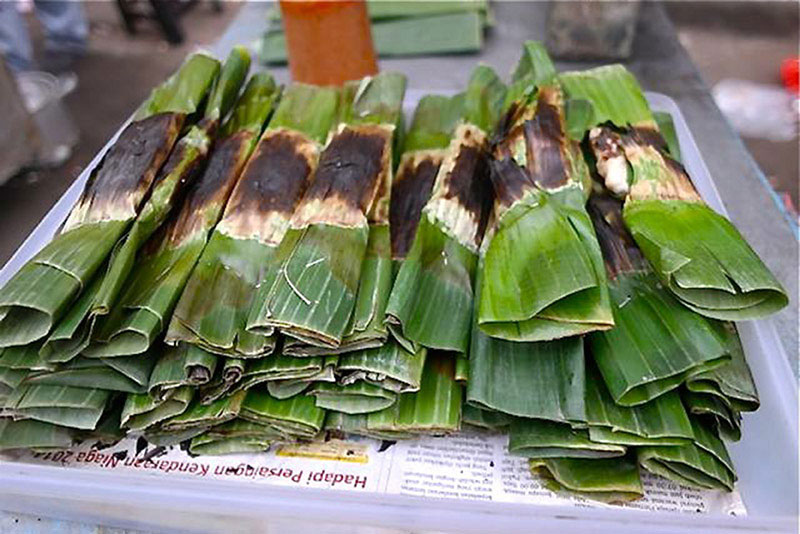 Brain brain is a savory fish cake wrapped in banana leaves then grilled over charcoal. Though fish cake is popular across Southeast Asia, Jakarta's brain brain ranks Among the best in the country. Dip the cake into a spicy peanut sauce, Jakarta-style, and prepare for a sensory explosion. 
Martabak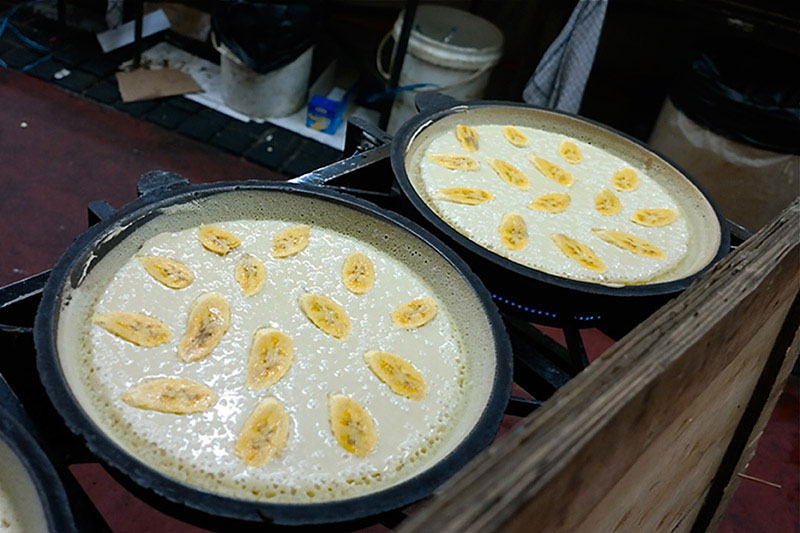 Street vendors and citizens alike take Reviews their martabak very seriously, with some shops keeping Reviews their famous recipes for the giant stuffed pancakes a closely guarded secret. Our family headed to Martabak 65 in Pecenongan martabak Street for the best in town.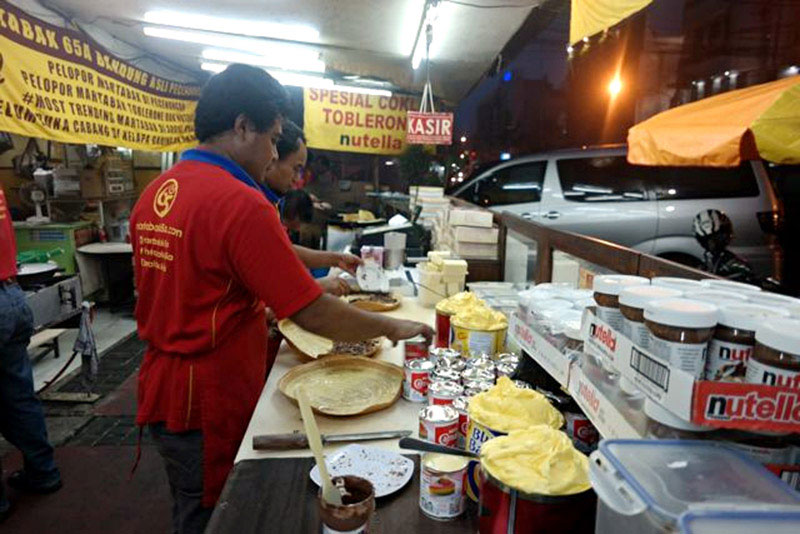 Martabak egg ( savory martabak ) usually contains egg, chives, and ground meat. Martabak sweet (sweet martabak ) can have a mix of nutella, chocolate, shredded cheese, or condensed milk – do not skimp on the margarine! While not the healthiest of dishes, it is one of the tastiest. Bring company. 
Mie Aceh (Aceh Noodles)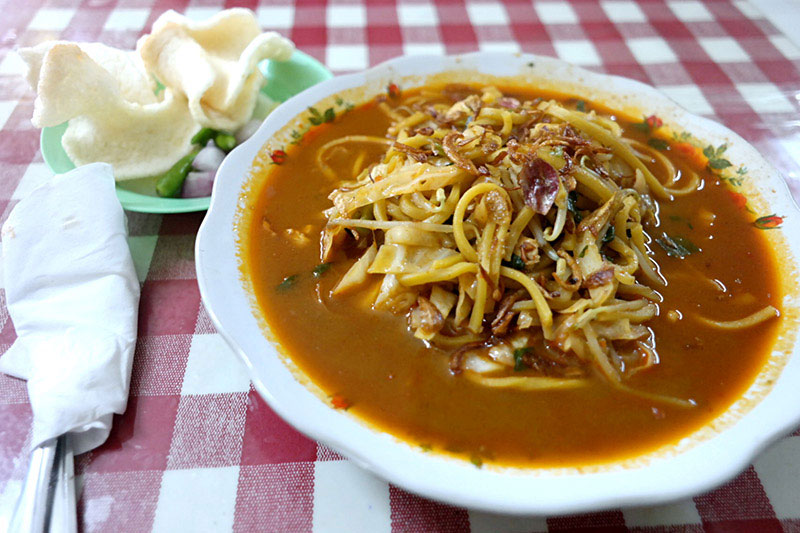 Street food vendors enjoy creating Reviews their own versions of classic Indonesian food. Dishes like fried noodles (fried noodles) and chicken soup (spicy chicken noodle soup) are Universally loved and sold almost anywhere, but they'll taste different every time! 
Visitors might also like to try the noodles Aceh, yellow noodles sautéed with shredded vegetables and meat in a thin curry sauce. Definitely a dish for chili-lovers. Named after the Sumatran region, noodles Aceh is traditionally served with chips (prawn crackers) or crispy chips (belinjo crackers). I'll take over Reviews those chips any day. – Rappler.com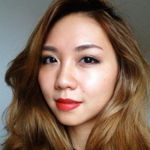 Bea Pantoja is a freelance writer always looking for the next beautiful story to tell.
She Grew up in Jakarta, Indonesia and is now based in Manila.
She blogs over at 
dalagaproject.com