This is AI generated summarization, which may have errors. For context, always refer to the full article.
Travel blogger Nathan Allen shares his thoughts about how the Philippines could be the next 'it' destination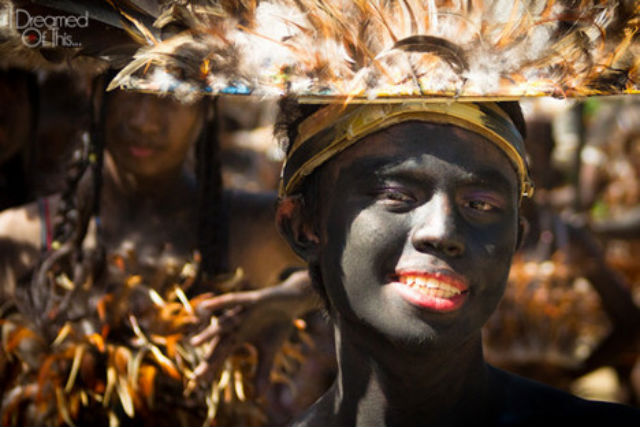 On a bumpy bus ride to Cambodia a few years ago, I met a young Swiss couple backpacking their way around the world. At the time I was just 2 weeks into my first real overseas adventure, so I soaked up their photos and stories with wide-eyed astonishment. "So you've been all over the world…what is your absolute favorite country?" I just had to ask. 
Their faces lit up, as if they had been waiting to tell me the whole time.

"The Philippines, without a doubt."

Wait, what? The Philippines? One would expect them to mention exotic destinations like Thailand, Vietnam, India, or Peru. To be honest, at that point, the first thing I thought of when I heard the word "Philippines" was poverty (well, thanks to my Filipino friends in California, the first thing was actually lumpia 🙂 The second thing I thought of was danger. After all, the country has made appearances  on the US Travel Advisory website a few times.
I had to see it for myself
Well, I never forgot what that couple told me.  About two years later, I jumped at the chance to visit – and let me tell you – I ended up staying for an entire year!  I have been to many countries, but the Philippines is just different.  There I found a warmth and hospitality that is unrivaled anywhere in the world.  I traveled to many different regions and did my best to learn some of the different languages and customs.   Check out my tips on Filipino food and phrases further down the page.  By the way, it's not just for backpackers…there are also world-class resorts on stunning islands such as Boracay, Bohol, and those in Bacuit Bay, El Nido.
Yes, in that time I fell deeply in love with this beautiful country – just as that Swiss couple had.  Poor?  Yes, there is poverty like other parts of SE Asia, but there is also real wealth, and not just the monetary kind.  Dangerous?  Nope.  A few incidents in the far south have given people a false impression about the risk of traveling through the rest of the country.  It's a shame, because this country and its people have so much to offer.  So the real question is…
How has the Philippines remained such a tiny blip on the backpacking radar??
One reason the Philippines has gone unnoticed may be because of how isolated it is. From Thailand you can easily take a cheap bus through a few other countries – Cambodia, Vietnam and Laos. The Philippines, on the other hand, is a country of over 7,000 islands, and they are hanging out by themselves out in the vast Pacific Ocean. Another reason might be that, to Western eyes, the country doesn't seem as "exotic" (read: different) as other Asian nations. It makes sense, given that it was colonized for hundreds of years by both the US and Spain (from my understanding, Filipinos themselves are a melting pot of Malay, Chinese, and Spanish blood). 

Filipinos have a strong sense of modesty and prefer not to boast or show off.  Perhaps that's why we haven't heard much about the beauty of the Philippines yet! Well I've witnessed the beauty and cultural diversity firsthand, and I'm not Filipino…so allow me to boast for them 🙂 The country is in fact quite "exotic," and it's poised and ready to give other destinations in SE Asia (and even places like the Maldives and the Bahamas) a real run for their money! In my opinion, backpacking meccas like Khao San Road in Bangkok are completely over-saturated and have just become havens for unruly tourists looking for cheap booze and young girls. 
Thailand has tuk-tuks; the Philippines has trikes and "jeepneys." Cambodia has Angkor Wat; the Philippines has the Banaue rice terraces. Vietnam has bustling Ho Chi Minh City; the Philippines has Makati. Laos has temples; the Philippines has countless 300-plus-year-old Spanish churches. Thailand has "Phi Phi Leh" island, where the movie The Beach was filmed; the Philippines has breathtaking El Nido, which inspired the movie in the first place. 
For all these reasons (and so many more), I want you to consider postponing that overdone SE Asia backpacking trip and travel to the incredible Phiippine Islands instead. 
Why? I thought you'd never ask:
Natural Beauty. Yes, these islands are STUNNING. I have seen some beautiful beaches in my life (Florida Keys, Bahamas, Vietnam), but these take the cake. They are frequently compared to the beaches in southern Thailand and the Maldives, but at just a fraction of the cost. Yes, budget-minded travelers will be in heaven here.  El Nido's impressive limestone rock formations are definitely on par with Ha Long Bay in Vietnam, and the incredible 2,000 year-old Rice Terraces in Banaue and Batad are UNESCO World Heritage sites. Did I mention the waterfalls? SO. MANY. WATERFALLS. By the way, it's well known that this beauty extends to the people as well. There is even a joke about how Filipina women have been banned from future beauty pageants because other countries want a fair chance of winning. Haha!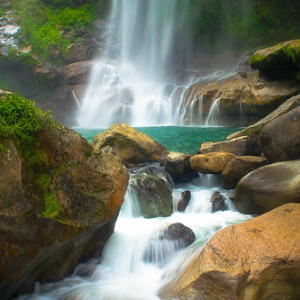 Adventure Awaits.  We covered beaches, but what else do you want to do? Snorkeling/kayaking in El Nido? Mind blowing. Surfing in Siargao's Cloud 9? Amazing – and the Red Hot Chili Peppers beat you to it…they just left. Trekking in the rice terraces of the Cordillera? Boat trip through the Underground River? You got it. Spelunking (cave exploring) in Sagada Mountain province? Unforgettable. Shipwreck diving in Coron? Windsurfing/sunset gazing/partying at world famous Boracay beach? Yes please.  
Swimming with the whalesharks (AKA "gentle giants") in Oslob and Donsol? Cebu Booze Cruise? You'll have a blast. Zip lines, 4×4 tours in Ilocos Norte, canyon swings, ATV tours up the "perfect" volcano in Legazpi, wakeboarding in Naga City…and much more.  What are you waiting for?
Pure Joy.  Filipinos are arguably the happiest people on earth, and happiness is not a bad thing to surround yourself with on your coveted vacation, right? Who knows, some of it might even rub off on you.  Once you're done reading this and looking over my photos, I think you'll have an idea why Filipinos are so happy. They are a people and a culture that have evolved in true paradise, and being such a communal culture, they have plenty of friends and family close by at all times (good priorities/quality of life).
Affordable. The cheapest room I ever found was on the stunning volcanic island of Camiguin (read my blog post HERE), and it was run by a charming older couple. I paid just US$3.75 a night! I wasn't sleeping in satin sheets, but I couldn't complain! In the off season you might pay an average of $7.50 for your own budget room, or as little $3.50 for a dorm. $20 will get you a pretty nice place, perhaps even with AC instead of just fans. I found local carinderias (eateries) where I regularly ate rice, chicken and/or pork for just $1.50 a plate! Tanduay rum is popular in the Visayas, and costs just $1.50 a bottle. I read that it's getting so popular internationally that they are even putting a dent in Bacardi sales! In the north they drink "Emperador," and it's about the same price. These are all the favorite ingredients of those backpacking on a budget!
Culture/Food. Trek for hours to discover the last remaining tribal tattoo artist (who happens to be a 93-year-old woman) in Kalinga. Sleep in a nipa hut and explore remnants of the Ifugao warrior culture up there while you're at it. You'll find nothing but smiles there today, but hundreds of years ago there were fierce headhunters seeking vengeance on rival clans. You can journey to the beautiful "enchanted" island of Siquijor, which is said to be inhabited by witch doctors and practitioners of black magic. This stunning island is not that popular with local tourists for some reason 🙂 There are over 100 different languages/dialects in the Philippines, which probably evolved due to being spread out among the isolated islands of the archipelago. Virtually everybody speaks English, so don't expect much of a communication barrier. Going hand in hand with language are the different regional foods, which have probably evolved for the same reasons. There is a fiesta going on somewhere each day of the year.
San Miguel beer is quite good, and can often be found for under $1 a bottle! It's right up there with Manny Pacquiao in terms of national pride, and for good reason!
Nosebleed? Do you need tissue?
Sometimes it may seem like there is a communication barrier, and it is times like this when you might hear locals say that they have a "nosebleed." I was so baffled by this expression at first!  It turns out they joke that they have a "nosebleed" when a foreigner comes up to them and they feel put on the spot with their English (even though they can speak perfectly). They are so nervous that they expect their nose to just start bleeding because of all the pressure in their head! I hear conflicting reports, but I think the term may have originated with a famous comedy movie from the 90s. 
City Nightlife/Shopping. Yes, you read that correctly. Manila and Cebu have been developed and have gone through quite a transformation in recent years. The economy in the Philippines is growing by leaps and bounds, and is projected to continue rocketing up over the next 35 years. You can already find plenty of high-end shops, clubs, bars and restaurants…and plenty more are on the way.
Safety. It's actually NOT dangerous – the big cities of Manila and Cebu have some crime, but no more than other well-traveled cities like Rio or Rome. I never had any problems during my stay for a year. Just be street-smart and don't travel any farther south than Davao City in Mindanao if you really want to play it safe. These areas (far below Davao) have had some political unrest and terrorist activity in the past. I suspect that the actual risk even in the far south is much lower than we're led to believe, but I haven't actually yet been, so don't take my word for it!
Hosts. Filipinos are very welcoming (the more you get away from touristy areas, the more you will notice this). You may be invited for dinner or to stay with people you meet along the way. Don't miss this opportunity to experience the hospitality and culture!  Members of the Couchsurfing travel community will be happy to learn that there are plenty of amazing hosts in Manila and Cebu. They often take their own backpacking trips through SE Asia, Australia, and Europe. Other smaller cities around the Philippines are gaining more and more members all the time as well! I recommend Naga and Legazpi in the Bicol region if you want to get off the beaten path. This region is rich in spicy, delicious food (spicy is not common in the country otherwise), and has some stunning natural attractions like the "world's most perfect" cone volcano (Mt Mayon) and pristine Caramoan beach.
Wifi/Data Coverage. You may not know this, but the Philippines is the "social media capital of the world!" There are 100 million people in this country, and they are quite tech savvy – calling/texting/surfing the Internet very often. This means you're in luck if you need to get online with your computer while you're there. You can easily purchase a Globe Tattoo or Smart Bro USB stick and you will find signal almost EVERYWHERE. Sun is good also. It may not always be fast, but I loved the convenience – even on a ferry boat with no land in sight! Cost might be about $50 for the stick and a 30 days of use.
Reasons why you SHOULDN'T go to the Philippines:
You hate fun, and happy people who like to have it. 
You're allergic to any of the following:
Good times
The sun
Powdery white sand
Crystal clear blue water
Seafood that's so fresh, it might just bite you back
Haha. Get the point? Go. Now. Word is spreading fast, and places like this don't stay a secret for long.  Feels like just yesterday Laos was off limits to tourists; now it feels like it's crawling with them.
I'll never forget being at Changi airport in Singapore and seeing the "It's More Fun In The Philippines" video for the first time.  It's a MUST WATCH!
Ok, ok, it really IS paradise!! So what about the food?
The way to any traveler's heart is through cheap, authentic local food. Here's your crash course in Filipino food!

On first glance upon arrival in Manila, the food options may seem disappointing. There will be American fast food chains everywhere, and even some of the local food at the eateries has been westernized (in a bad way). The good news is that you can find cheap traditional dishes if you just put a little effort into it. I never had any problems eating street food in the country, but I do have a fairly "well-traveled" stomach. If I was coming for a month, I would want to get used to the food as soon as possible. Just as in other countries, it might take a few days to adjust, but hopefully you will be free to experiment with your eating after that. After all, it's a huge part of the travel experience, don't you think?
'Safe' foods for picky eaters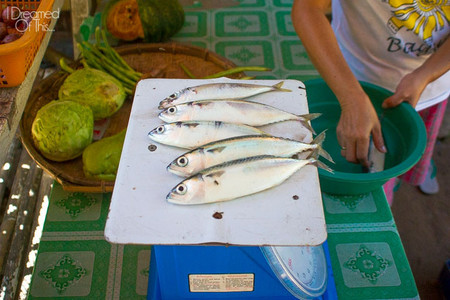 Chicken adobo (adobong manok) and rice – this may end up being the national dish soon. You can find it everywhere, and I'd say it's safe for even the pickiest eaters. Pininyahang manok (pineapple chicken) is similar, and is also recommended if you come across it!

Grilled Fish and Rice  – There are many common varieties of fish readily available…tuna, bangus (milkfish)…etc. It is commonly fried as well.

Chicken soup (Tinola) – This is delicious, and fairly easy to find as well. My mouth is watering just thinking about it.

Tocino and tapsilog – These are very common pork dishes that are served with rice/egg and eaten for breakfast. Tocino is sweet pork meat.
Pork (baboy) BBQ – You can find this cooking on the streets each night around dinnertime. Look for the plume of smoke and follow your nose! Eat with rice.

Halo-Halo – This dessert may look strange (it's a combination of ice cream, preserves, shaved ice, and corn flakes), but I can assure you, on a hot day (which in the Philippines, it will be), it really hits the spot. If you can find it served in a coconut, even better (buko halo-halo). Masarap! (delicious).

Pan de sal – This is a popular bread roll that is served in the mornings. There is nothing like fresh, hot pan de sal! (READ: A foreigner's response to 'I'd rather go hungry' girl)
Intermediate bravery
Sinigang (tamarind soup made with pork, chicken, or fish) – To me this is quite tame and delicious…I almost want to include it in the "safe" category, but some people may find it too sour for their tastes.

Bulalo – Beef soup made with bone marrow. Most of the time I enjoyed this dish, but once, in Sagada, it was so potent that I found it hard to stomach!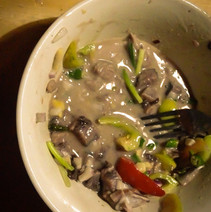 Kinilaw na tuna – raw fish and vegetables in vinegar/calamansi (lime). I didn't see this too often, but I enjoyed it when I had the chance to eat it!
Pro Skills (Pinoy na Pinoy):
Isaw (chicken intestines) – This seems to be well loved by most Filipinos, but I just don't care for it. It's much better than the version I tried in Hong Kong, but still not my favorite.

Balut – This is the infamous partially-developed duck embryo that has been featured on adventurous eating shows for years. Half fluid, half solid…sometimes with feathers. They serve it in Vietnam also (trứng vịt lộn). You crack the top with a spoon, put some salt on it, and drink the warm juice first. Then you slowly peel the rest off the shell off and eat the remainder of it. Fortunately this is served on dark street corners where you can't easily see what you're eating. It tastes good if you can get past the psychological issues – many Filipino friends of mine in Manila have never even tried it! As for me, I didn't travel half way around the world to not eat balut! Haha. I had it 3 times. By the way, I didn't post any photos, and you're welcome.

Tamilok (woodworm) – This huge "worm" is actually a mollusk that can be found in rotting mangroves on the island of Palawan. From what I hear it tastes like an oyster. Again, I suspect the psychology of eating a giant worm that you just pulled out of some rotting wood makes the experience much worse than it really is.

Dinuguan –This is a meat stew containing lungs, kidneys, intestines, ears, heart and snout. It's served in a rich, spicy dark gravy of pig blood, garlic, vinegar and chili. Believe it or not, this one I loved!

At some point during your stay, you might as well give Filipino fast food a try and go to Jollibee! You know what they say…when in Rome…
Earn "Pinoy points" with these 3 phrases
Filipinos are already very welcoming to foreigners, but you can ensure a good impression by sprinkling these 3 phrases into conversation:

Vegetables are known as "gulay" (goo-lai) in Filipino, and you can score some serious points by saying "OH MY GULAY!" instead of "Oh my goodness." That is sure to put a smile on a local's face!

If you ever have a great interaction with a Filipino and feel the desire to "high five" them…put your hand up and say "APIR" (ah-peer)!! This comes from the American G.I. days when the soldiers taught kids how to say "up here" while giving high fives. It has been adopted as its own Filipino word now 🙂

"Masarap" (mah-sah-rahp) means "delicious," and I found it very useful to say to show gratitude wherever I was eating.
Planning your trip to the Philippines
Transportation

No, you can't take a cheap bus to the other islands, but thankfully the country has a great budget airline called Cebu Pacific. They say "it's more fun in the Philippines," and this airline proves it. I once boarded at 7 am with Hip Hop music playing…I didn't see it, but they are also famous for dancing flight attendants. Pay attention to the seat sales online (you can sign up for them), and you can score one-way tickets for as little as $7.50 USD (with taxes)! I bought 2 tickets to Boracay from Manila for $25 with taxes. I flew from Puerto Princesa to Cebu, from Cebu to Camiguin, and from Cebu to Manila all for just $12 per one way ticket.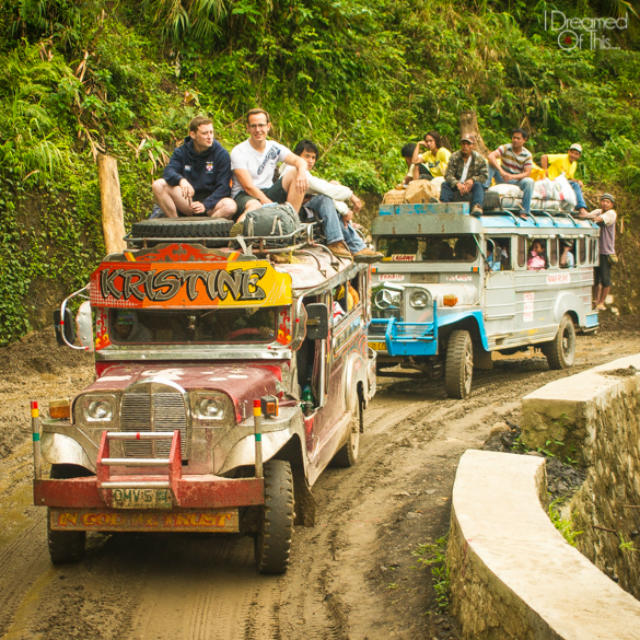 You can also take relatively inexpensive ferry boats to many of the islands, and these can be beautiful, adventurous trips in their own right. Just check the weather to make sure the seas won't be too rough.

Once you're on the island, don't hesitate to take a "jeepney" or a trike. These are very common and inexpensive forms of local transportation. For a real thrill you can ride "top load" in some parts of the country…it really IS more fun in the Philippines!
What should I expect when I arrive?
Escape to the Islands
For those based around Asia, you can get away with a quick trip to paradise. For the rest of you, you will break my heart if you plan on spending any less than 2 weeks here – 1 month would be great. You need a bit of time to get over jet lag, and then some more time to adjust to the Filipino way of life. Things move at a different pace, and you might find yourself frustrated at first …especially in Manila, where you'll likely be flying in. Speaking of Manila, get out of there as soon as you can. It has some sights I'd recommend (Intramuros, Rizal Park, UP Campus) if you are staying long term, but as a tourist with limited time, definitely get out and explore the rest of the county first. Manila is very expensive and congested – not the best way to start your vacation. FYI: The country isn't known for scams, but the taxi drivers at the airport in Manila are notoriously bad about overcharging, and there's not much you can do about it. They know they can just find somebody else if you refuse to pay their "rate." It may be $7.50-$12 to get to your hotel, but you'll have more luck getting drivers to use their meters once you leave the airport (normal rate from airport might be $3-$6.
When in Manila…
Another thing you might find shocking are the guards with giant guns all over the place. They protect most banks and government offices, they usually have ear-to-ear smiles and are friendly as can be – don't let them fool you into thinking it's more dangerous than it is. I just got used to it after a while. Both Manila and Cebu have nice areas, but they also have seedier parts where there are red light districts. Just a heads up. 
Like other parts of Southeast Asia, you will come face to face with poverty in the big cities. What's incredible to see is how the poor people outside of big cities (and even some inside) manage to smile and give, even when they have very little. There are fishermen and farmers who are far removed from the treadmill of consumerism, and they find contentment in their simple, happy lives with friends and family. I realized that these people were in fact quite wealthy when compared to the many ways our more "developed" societies are lacking. It was a powerful realization.
Weather/Tourist Seasons

The rainy season in most of the country is roughly from July to September or October. This is also the low season where you can find better rates on accommodations. Peak rates are Christmas, Easter (watch out for Holy Week!), and the Filipino summer months of April and May. Remember, if places have vacancies, then you can try negotiating for a better price – especially if you are paying up front for a stay of 4 or more days.
Planning your itinerary
For a 2-week trip
I'd say try to book a flight to either El Nido or Boracay a few hours after you land in Manila. It could be cheaper and more scenic to fly to Puerto Princesa and take the 5 hour bus to El Nido…but you lose some time staying overnight in Puerto Princesa also.
If you're looking for a well-developed beach to party on for a few days, choose Boracay instead of the more adventurous El Nido. From either of these locations, I recommend flying next to the beautiful island of Bohol. Here you should spend at least 3 days checking out the world-class beach resorts, the famous "Chocolate Hills," and the fascinating tarsier sanctuary. Tarsiers are nocturnal, and have the largest eyes of any mammal – relative to their body weight. From here I recommend flying back to Manila and catching a night bus up to the Banaue rice terraces. Make sure you ride "top load" on a jeepney for an unforgettable experience! Spend two days there before continuing up to Sagada Mountain Province, where you can spend 2 or 3 days exploring the caves, famous "hanging coffins," and beautiful Bomod Ok waterfall. By then you should be able to take another overnight bus back to Manila and prepare for your flight home!  Wait…did you sing videoke somwhere along the way? If not, start over!
For a 1-month backpacking trip
If you have a full month, I recommend doing the exact same route, except consider adding a stop in Cebu City after El Nido or Boracay.  Try to time it so that you can catch the Cebu Booze Cruise, which is a blast. You'll find a great mix of locals and foreigners having a great time out on the water. If you went to El Nido before, I recommend going to Bantayan Island in northern Cebu before continuing to Bohol. Bantayan has perfect white sand beaches like Boracay, but it's much less developed and much more relaxing. 
(Note: The photo above was taken on May 2013, but the bar has been destroyed by Typhoon Yolanda (Haiyan) last November. The place, however, is slowly coming back to life.)
If you went to Boracay previously, I recommend skipping Bantayan and just going to Siquijor after Bohol. It's a few hours on the boat, but the "enchanted" island free of tourists is worth it. Rent a motorbike and circle the entire island (don't miss the enchanted Balete Tree). Snorkeling at the marine sanctuary in front of Coco Grove Resort is recommended! Then get back to Cebu and fly to Manila so you can board a bus to the Banaue Rice Terraces, except this time, also spend a day or two hiking into the incredible Batad rice terraces. Tip: Tapiya Falls is steep, but worth the effort!  
The 2 one-month routes I recommend are: 
Manila>El Nido>Cebu City>Bohol>Siquijor>Cebu City>Manila>Banau>Batad>Sagada>Manila>Home 
and  Manila>Boracay>Cebu City>Bantayan>Bohol>Cebu City>Manila>Banau>Batad>Sagada>Manila>Home
Something to consider if you're a diver is substituting Coron for El Nido, and also making dive trips to Apo Island and Moalboal. You might be able to accomplish this if you cut out the rice terraces and mountain provinces. Another incredible experience would be flying to Legazpi City and traveling south down to Donsol to swim with the butandings (whale sharks). I hear the experience is much better for the sharks there (as opposed to in Oslob, Cebu). You can ride an ATV up beautiful Mt Mayon while you're in the area, too!
Other places on my wish list:  The Spanish colonial town of Vigan in Ilocos Sur, Caramoan in Bicol (the location of Survivor Philippines), Camotes, Moalboal, and swimming with Thresher sharks in Malapascua (all in Cebu). 
Travel tips and etiquette 
Rainy season or not, it will be hot and humid. However, if you plan on going to Baguio, Sagada, or Banaue (or any of the mountain provinces), be prepared for cool weather. You may even need a light jacket up there sometimes. Something to keep in mind anywhere in the country – if you choose to take aircon busses, they are often FREEZING cold!
Don't forget your rain gear, swimsuit, flip flops, umbrella, sunscreen, mosquito repellant, and big smile!  
If you do happen to forget something at home, don't worry, because you can buy just about any supplies you might need in bigger cities, and also anywhere tourists are present. 
The tourism and environmental infrastructures are slowly being created in the Philippines, so please be patient during your time there.  Try to support businesses that are environmentally aware, and notify the authorities if you see something that concerns you.   Environmental education and regulation is lacking, so the ecosystem is under more and more strain as the number of tourists climbs each year. Consider volunteering if you have the desire and time!
Don't be an unwelcomed guest
I felt like including this section because of some of the foreigners I encountered in the Philippines. Filipino culture centers around modesty, politeness, and generosity. They're wonderful hosts, so please don't make them regret having us as guests in their country.  Do not take advantage of their welcoming nature. They are incredibly tolerant, but a word of warning: do not push them too far. If you finally cross the line and damage their sense of pride/honor, that ancient warrior blood and Spanish fire may boil to the surface and make you sorry! 
Sure, Manny Pacquiao's a nice guy, but he's probably not somebody you'd want to anger 🙂
Just be respectful…slow down…relax. You are not in your own country; try to be open and embrace the differences. After all, that's what travel is all about!
 – Rappler.com
Editors' note: The piece above first appeared in Nathan Allen's website, I Dreamed of This. For the original post, click here.
More from Nathan: 
Nathan Allen is a hyper-observant culture-junkie who recently spent a year documenting and living in the Philippines. A long-term traveler, he lives by the motto "spend less, see more." Follow his journey by visiting his Facebook page here