This is AI generated summarization, which may have errors. For context, always refer to the full article.
Travelers, don't let this season rain on your parade of adventures!
MANILA, Philippines – While summer is the usual season for travels, the rain need not stop you from going off on your adventures.
You'll need to exercise caution, however, and make sure to take all the necessary precautions. Travelers, here are ways to make the most of the rainy season:
1. Surf, take a dip in a hot spring, and other activities during the rainy season.
Surfers already know this, but for newbies or those who would like to experience the thrill of riding a wave for the first time, did you know that the rainy seasons bring more – and usually bigger – waves? You'll just get wet from both the sea and the rain. 
Caution: Of course, please be careful. You don't want to be out in the sea during a big storm. Check the weather, ask the locals, and head to shelter at the first sign of a typhoon. (READ: Get stoked: 7 lesser-known PH surf spots)
With the cool – and occasionally cold – weather, another activity you can try is to relax and warm yourself in a hot spring.
From nearby Pansol, Laguna to almost any area in the Philippines with a volcano, you have many hot springs to choose from.
2. Visit places which are more beautiful – or are still beautiful – during the rainy season.
In general, during rainy season, while the sky may be gray and gloomy, the mountains and fields are greener and more vibrant. And, waterfalls are more majestic as thin curtains of water during summer usually become thick torrents during rainy season.  Local guides from Luzon to Mindanao taking me to waterfalls attest to this. 
Caution: Ask your local guides first, though, if it is safe to go to those falls, especially if you will be doing some trekking. 
While caves are great to explore any time of the year, caves with waterfalls or pools of water are particularly more beautiful during the rainy season. Those who are up to the challenge of swimming or wading through waist-deep water in a cave are in for a treat.
Caution: But again, check with the local guides first as some caves may be flooded up to the ceiling during heavy rain.
3. Explore our country's culture and heritage through museums, ancestral houses, and churches. 
A great way to be mostly indoor and safe from the rain while traveling at the same time is to let museums, ancestral houses, century-old churches, and other architectural structures take you back in time. You can go as far as visit the old houses in heritage towns and cities like Silay in Negros Occidental, or as near as National Museum in Metro Manila.
4. Take more time to hang out in cafés or establishments you love, especially when the rain is pouring. Discover new ones you can stay in all morning or afternoon  
Remember those cafés where you would have loved to linger were it not for a packed itinerary? Now that it's raining, you can take your sweet time in them. 
If you find yourself delayed during a Dumaguete and Siquijor trip, for example, know that you have plenty of charming cafés to choose from, including some with a view of the sea.
One time, when a typhoon signal was raised in Butuan and rain kept pouring, I whiled the time away at a café with interesting art and art installations.
5.  Have a staycation
If you're the backpacker type who is not particular about accommodations since you believe you will be mostly out anyway, now is the time to relax in a hotel or resort with better amenities. Expect some downtime when the rains are particularly heavy – have a massage at the spa, or simply lounge around on your soft, comfortable bed. And, because rainy season is off-peak season, you might be able to ask for a discount.
You can even have a staycation without going far from the metro – simply book a room in a hotel or resort in the city or just a few hours commute from the city, like in Tagaytay or Antipolo.
6. Get rain-ready.
Don't let you or your belongings get wet – arm yourself with rain gear like an umbrella or rain poncho, a rain cover for your backpack, waterproof cases or re-sealable airtight plastic bags to keep your belongings safe – or better yet, a waterproof day pack. Rainy season is also mosquito season, so don't forget the mosquito repellent. 
7. Follow weather forecasts and schedule outdoor trips for days with little to no rain
It is still possible to go on outdoor trips like mountain climbing during rainy season; just keep yourself updated on weather forecasts. Avoid days with heavy rain.
I simply Google the weather forecast for the place and the particular day I plan to go.
Caution: Weather can be unpredictable. If things look okay but take a turn for the worse later, cancel your trip. 
8. Or just follow the sun and go to places where the weather is sunny. 
Did you know that the best time to visit Bali, Indonesia, is between June to September?
Yes, some of our Southeast Asian neighbors, though also tropical countries, have slightly different climates from ours. So schedule your trips to these areas during our rainy season. (READ: Lessons in surfing, travel and humility in Bali)
9.  Plan your dream trip
Use your time in between travels to plan your future trips, especially the biggest ones you'll be saving for! Trips outside Southeast Asia, for example, require much planning, starting from visa application. Research not only on your itinerary but also on safety concerns, customs, dos and don'ts, and other things that can affect your trip. Bring out those Excel spreadsheets so you can estimate your trip expenses. 
10. Learn a skill you might need later when you travel
Have you always wanted to learn skin diving so you can get closer to the fishes and corals while snorkeling? Or would you just like to be a decent swimmer so you will be more confident when out in the beach? Have you considered learning the locals' language in your dream destination? The rainy season is the perfect time to take and concentrate on these classes, especially if you have fewer trips scheduled. – Rappler.com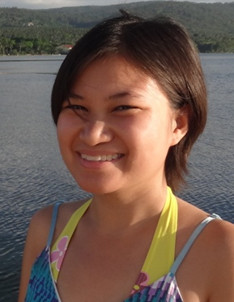 Claire Madarang is a writer, traveler and seeker. Her wanderlust takes her on adventures like backpacking for 7 weeks straight. Her seeking leads her to different wellness practices like meditation and healthy (mostly vegetarian) eating. Follow her adventures, tips and epiphanies at her blog, Traveling Light.