Where to stay if you don't have a ton to spend
Though not immediately obvious to travelers beyond the shopping malls and the walls of Intramuros, there's plenty to see in Manila. There are just as many options for accommodations too, apart from the usual 5-star hotels, too. 
And yes, travelers on a budget have many choices – not just hostels. 
Depending on what kind of experience you are looking for, here are some options. 
Note: The sample commercial accommodations for the options below have room offerings P2,000 or below and are favorably reviewed or ranked high in travel review sites like Trip Advisor, or other accommodation review sites.
1. Budget hotels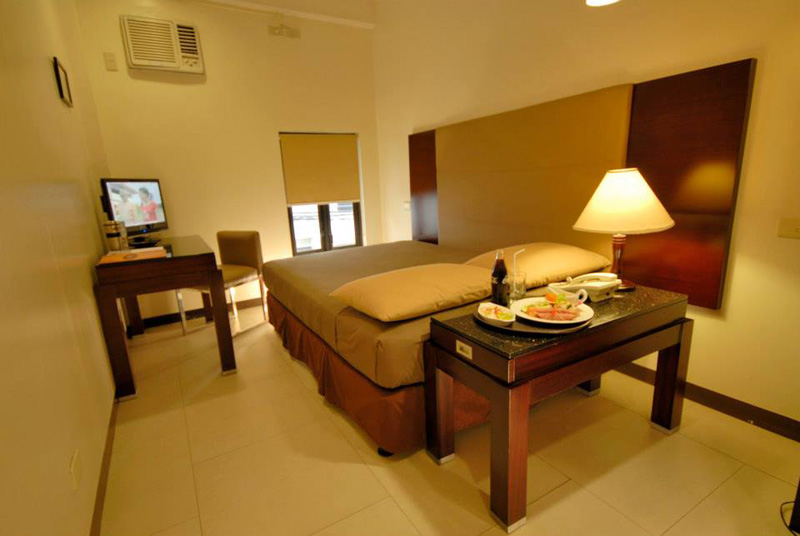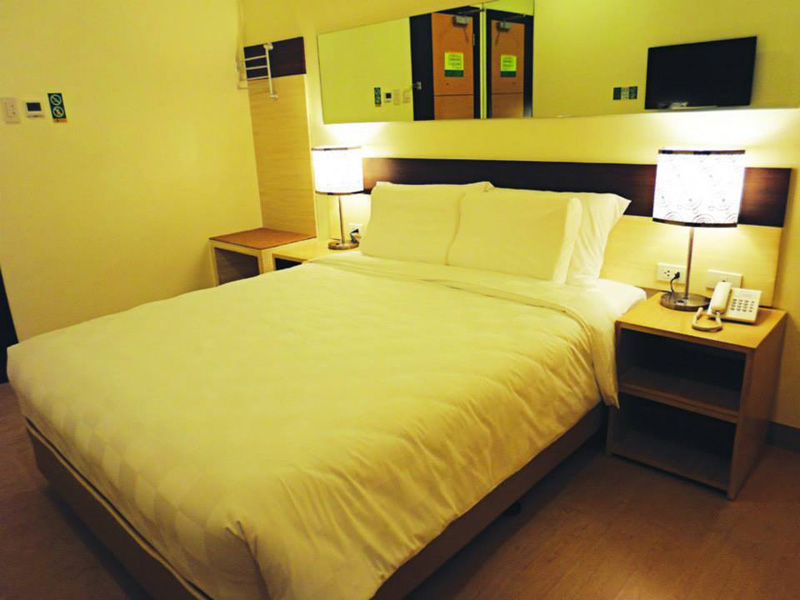 You don't have to go to a 5-star hotel to experience a hotel's basic comforts. Budget hotels are now aplenty, at a fraction of the rate. If all you need are basic room amenities like a spacious bed, a clean toilet, airconditioning, then go for budget hotels. 
Some budget hotels even offer other services like currency exchange and amenities like room safety deposit boxes. 
Not all budget hotels may have the services you need, though, so it is best to look closely at their list of services before you book. 
For those who want the assurance of quality and consistency, go for budget chain hotels, as these hotels usually have standards across all their branches. In cases of non-chain hotels, though, best to check the online reviews for peace of mind. 
2. Bed and breakfasts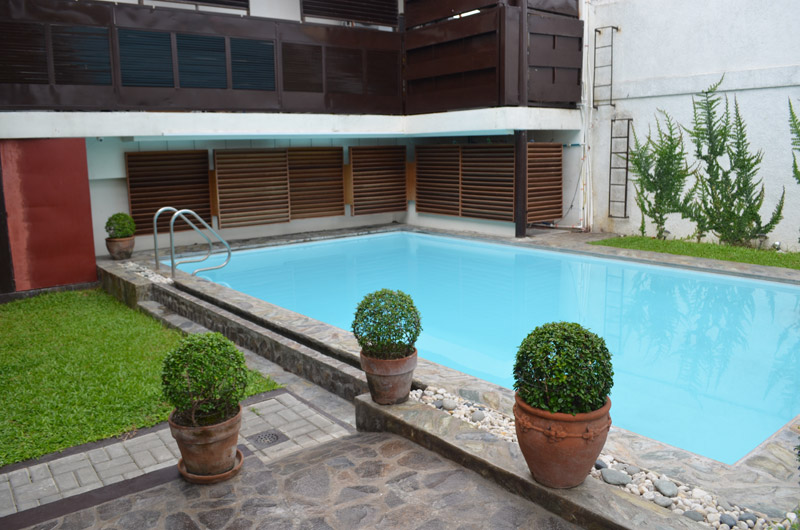 If you want a more homey atmosphere, stay at one of Metro Manila's bed and breakfast establishments. Bed and breakfasts are usually private homes converted into guest accommodations – and yes, breakfast is part of the room rate. 
3. Apartment and condo rentals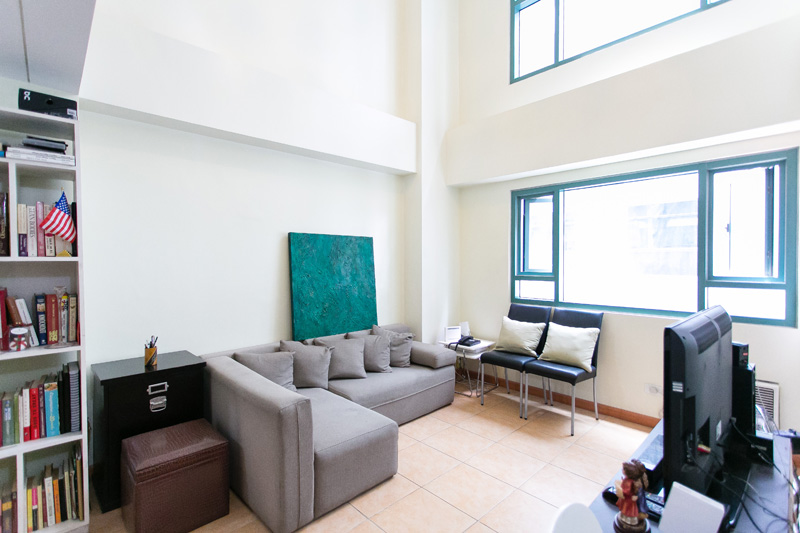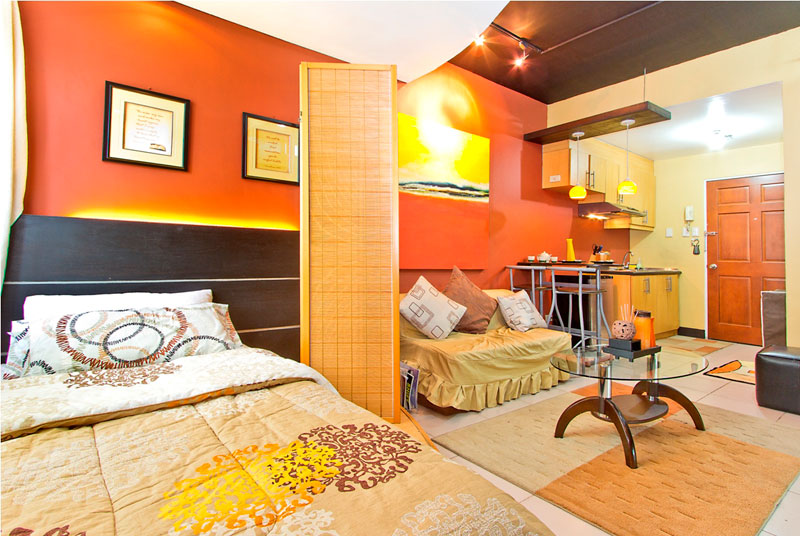 If you want to literally have your own home away from home (at least during your stay in Metro Manila), you can actually rent another person's house. Avail of apartment and condo rentals to get your own space.
One of the well-known rental booking sites is Airbnb, where different homes from below P1,000 and up are listed for rental. You can contact the owner through the booking site.
Unlike the usual rentals that require you to stay for months, though, Airbnb has properties that can be rented per night or for at least two nights.
And, if you rent a condo in a building with amenities like pool and gym for residents, you usually can avail of those facilities during your stay, too.
4. Hostels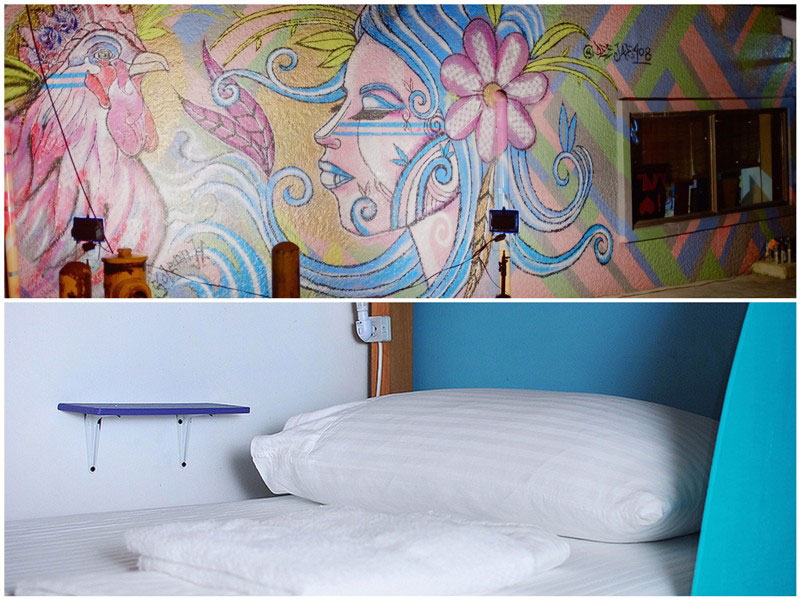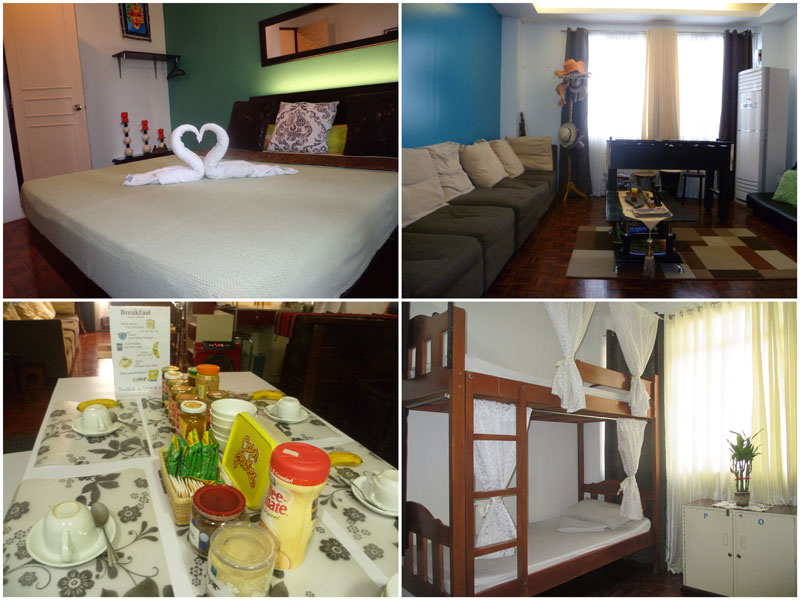 Hostels win hands down when you are just looking for a bed (even if it is in a dorm room with other guests) and a toilet and bathroom (as long as you don't mind sharing with other guests).
Dorm-type accommodations in Metro Manila, especially in busy city areas like Makati, usually cost around P500 or more, with breakfast already included. You are also given a locker for your valuables. 
Hostels usually have common areas for dining and socializing. If this is the case, you may avail of their private rooms (there are usually rooms below P2,000), with its own toilet and bathroom or a shared toilet and bathroom. Or, just stay in the dorm and make friends with your roommates. 
Meanwhile, some hostels, called boutique hostels, claim to offer more than typical hostels. Usually, these boutique hostels offer more comfort and services than the average hostel. 
5. Guesthouses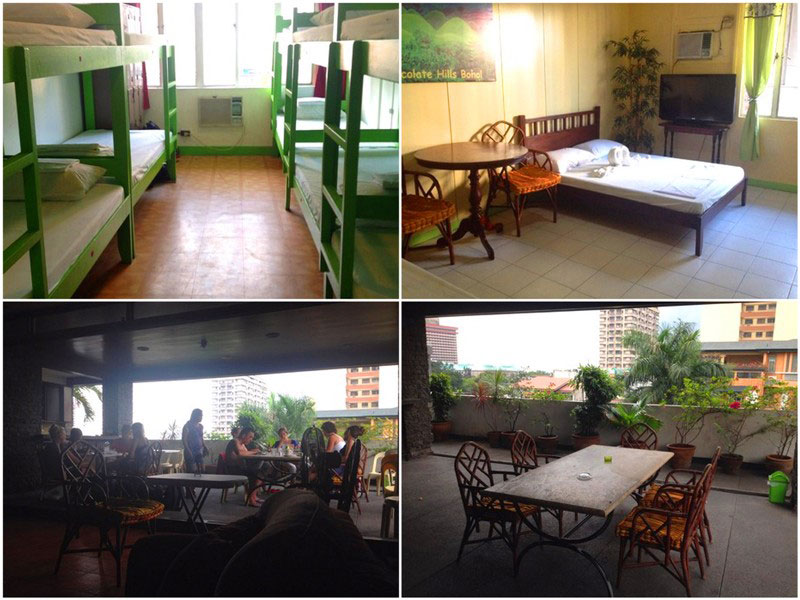 Guesthouses, like bed and breakfasts, are traditionally private homes converted into guest acommodations. Nowadays, though, guesthouses also refer to budget accommodations (not necessarily a private home) which offer dorm-type accommodations as well as private rooms. Guesthouses may also offer fan rooms, which are cheaper than airconditioned rooms.
6. Capsule rooms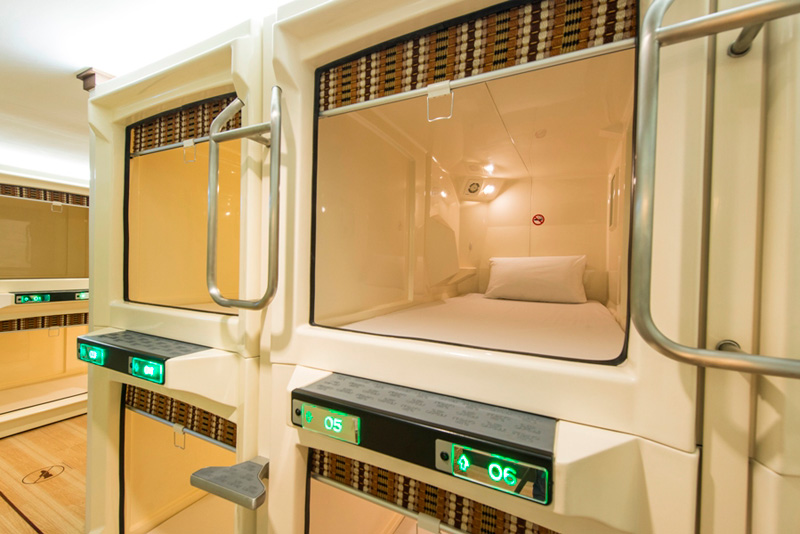 The capsule hotel concept, popular in Japan, has very small rooms called capsules, which are usually stacked side by side. A capsule bed is also a budget accommodation option in Metro Manila. Generally, capsules are large enough to fit your bed and a table for you to place your belongings. There is also an outlet for you to plug in your gadgets. 
Toilet and bathroom is shared and outside the capsules. There are also lockers for keeping your belongings when you are away. Basically, staying in a capsule hotel is like staying in a dorm room, except that your bed is enclosed in a capsule.
Staying in a capsule bed may not be a good idea for people with claustrophobic tendencies, but is perfect for those who are big on privacy while they sleep but want to save money. 
7. Couchsurfing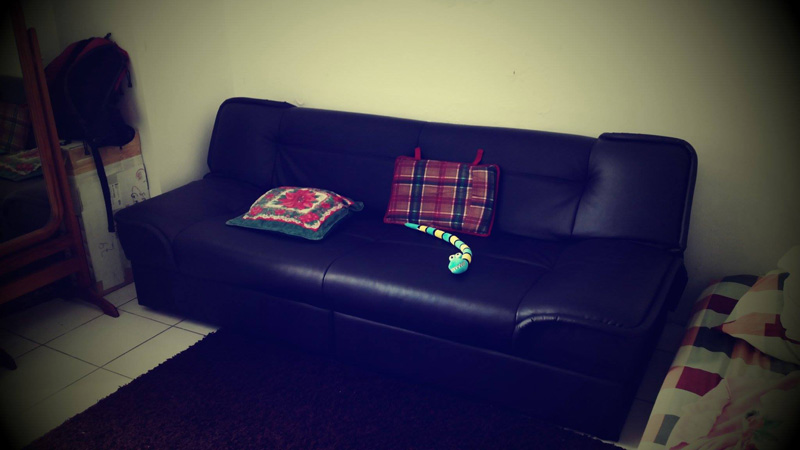 Sleep at a local's home for free by signing up as a Couchsurfing member. Couchsurfing, as the name implies, lets you sleep in locals' homes – on a bed, couch, or whatever sleeping arrangements your host has prepared for you. This is also a way to immerse yourself more in the culture of the place you are visiting – and, your host might even be your new good friend.
Interact with other Couchsurfers online and offline in your area to build your trustworthiness as a possible guest to your prospective hosts. You can also be assured of a host's reputation through reviews of Couchsurfers and also his/her interactions with other members online. You can also become a host yourself if you have a place to offer.
As always, be careful, mind the reviews, and book at your own risk. – Rappler.com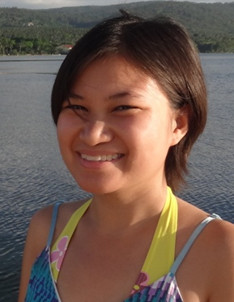 Claire Madarang is a writer, traveler and seeker. Her wanderlust takes her on adventures like backpacking for 7 weeks straight. Her seeking leads her to different wellness practices like meditation and healthy (mostly vegetarian) eating. Follow her adventures, tips and epiphanies at her blog, Traveling Light.
Editor's Note: An earlier version of this article said that one of the rooms in Casa Bocobo was under P1000. This has been corrected. We apologize for the oversight.