With over 700 specimens, the museum has one of the largest collections of bones, skulls, and skeletons in the country
DAVAO, Philippines – With over 700 specimens, D'Bone Collector Museum has one of the largest collections of bones, skulls, and skeletons in the country. It is touted to be the first of its kind in Davao City, if not in the Philippines. 
"I have bones and skeletons of animals not only from the tropical rainforests, but also coming from the seas and oceans," said American Darrell Dean Blatchley, who is the president and curator of the D'Bone Collector Museum.
Although he was born in the United States, he has spent almost half of his life living in Davao City, which he considers his second home. 
Blatchley started collecting bones when he was still a teenager.  His fascination with bones made him discover that there's more to an animal than just meat. Equally important are the bones.
His collection grew as the years went by. So huge was his collection that it seemed they could already fill up a museum – and that's what he did.  For those who want to visit the place, it is located at Bucana, just a walking distance from the Davao City Hall and the San Pedro Parish Church. 
"We opened the museum in 2012 with a total of 150 specimens in one-story of the building," Blatchley recalled. "Today, the museum occupies the three-story building which houses over 700 specimens." 
From 250 square meters when it opened, the museum display area now covers 700 square meters. "Our museum continues to grow to broaden the education for the people who visit the place," Blatchley said. 
The museum has been recognized as having the largest collection of assembled skeletons of whales and dolphins in the Philippines. "So far we have 29 of them in our museum but more will be added soon," he said. 
To be added soon is a skeleton of an elephant, which stands nearly 12 feet tall.  "It will be only elephant skeleton in the Philippines," he says. "We are currently working on getting rhino, hippo, and giraffe. We have 150 specimens in our American collection and we are contemplating of bringing them here in the country."
Collecting bones and skeletons is nothing new. But using it as a way of educating people in saving the environment is another. Davao City Council Leonardo R. Avila III, who supports Blatchley's initiative, has this to say: "Most of us self-professed environmentalists are committed to save the environment – we plant trees, we dispose our garbage properly, we save water, we observed Earth Hour every year.  But Darrell's way of preserving the environment makes our combined efforts almost trivial."
Throughout history, bones are the remembrance of a life's existence. "For me, bones are the ultimate learning tool," Blatchley said. "So much can still be learned upon death. It tells you the life of the animal; whether it had a good life (healthy bones) or a hard life (cracked and deformed bones)." 
Among those being displayed are a 41-foot long sperm whale and bones of Grizzly bear. Bones and skeletons of snakes, tarsier, marine turtles, various fish species, different sizes of the mouths of sharks, and birds abound. 
"Each group that goes to the museum gets a tour about the animals found in each of the displays. One of the things we show to them is how some of the animals have died due to humans throwing garbage into the ocean or canals and how these kill the whales and dolphins," Blatchley explained. 
Every animal displayed has a story.  There's Mercy, a dwarf sperm whale, which died in a fish net.  "She was still alive when the fishermen found her but they killed her thinking she was a shark that got tangled in their net," Blatchley said.  "When she was dead and they realized that she wasn't something valuable or edible, they threw her back into the sea.  When we recovered her, we discovered she was pregnant." 
Another one is a false killer whale named Alcoholic because he was found dead with a bottle of alcoholic inside the stomach.  Another marine mammal died from a piece of plastic wrapper.
A lot of the animals found in the museum are very seldom seen. "That for me is sad," Blatchley said. "It is because of human neglect, waste, carelessness, over-harvesting, or greed that they are now endangered. I want people to know this fact before these species are gone forever." 
It's an awareness campaign. "You don't have to stop a whaling ship to save one of these animals," he said.  "Just by properly throwing away your garbage, you can save one. It takes only two steps to the garbage can or doing nothing by throwing the plastic bag on the ground. By not buying that endangered parrot which the poacher has for sale outside the mall is another. Little things like these that when you add them all up make a huge difference."
The museum is open from Mondays to Fridays. Entrance fee is P80 for adults and P70 for children and students. – Rappler.com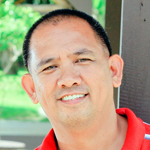 Henrylito D. Tacio is an award-winning journalist based in the southern part of the Philippines. He specializes on reporting science, environment, medicine, agriculture, and travel features