Travel writer Ligaya Solera looks back on her travel experiences and shares tips to keep safe while on the road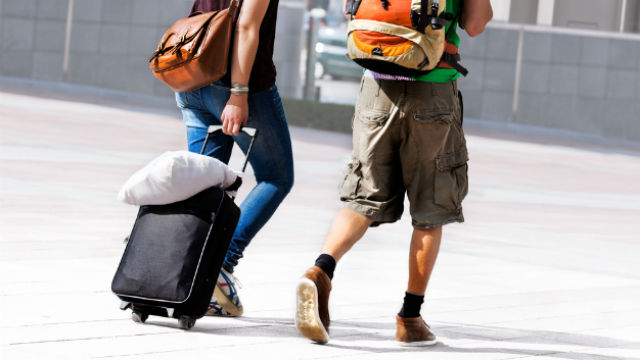 As a travel blogger, I am often telling people how wonderful the world is and how they should travel whenever they have the chance. But here's the other side of that coin: this wonderful world can also be a cruel, dangerous one, full of selfish, remorseless people who destroy lives without batting an eyelash. (READ: 5 tips in planning your first solo trip)
That shouldn't keep us from exploring our planet and appreciating all it has to offer – if we let fear rule our lives, the bad guys win, don't they? – but there are things we can do to minimize the risks. Here are 4 things you should NEVER do when traveling.
1. Never go on a trip if you have no money of your own. 
In my blog, I get a lot of questions from Filipinas whose foreign boyfriends are paying for their entire vacation, and they are wondering how they can get through Immigration if their bank balance clearly shows they can't afford the trip (or if they don't have a bank account at all).
It's a complicated topic and I often find myself wishing I could just give them the smartest, shortest answer: don't go.
If you have no money of your own, don't go. Please don't put yourself in a situation where things could go so wrong, so fast. What if you fight and he leaves you stranded? What if he meets an accident and you have no access to his cash? Or worse, what if he turns out to be a human trafficker? After all, it's often the people closest to us who are in the best position to betray us.
I understand it may be a dream come true for you to be able to see a certain place, but if that's the case, you can always save for it. Never allow yourself to be helpless. At the very least, don't go abroad unless you have enough money of your own for one day's expenses and an emergency ticket back home. (READ: 6 safety tips for women traveling solo) 
2. Never travel without a back-up plan. 
Most of our doomsday scenarios never come true, but that's exactly what back-up plans are for: for the slightest chance that things will go horribly wrong. You should at least have some idea of what to do if thieves get away with:
Your bag

Your money

Your passport

All of the above
Activate roaming on your mobile phone, even if you have no intention of making phone calls that cost a king's ransom, just in case unforeseen events force you to do just that. Bring paper copies of important documents and store electronic copies online. (READ: Almost kidnapped while backpacking) 
And one thing my father always reminded me to do – even now that I'm all grown up – is to note down the address and contact numbers of the nearest Philippine embassy or consulate. You never know when that knowledge will come in handy.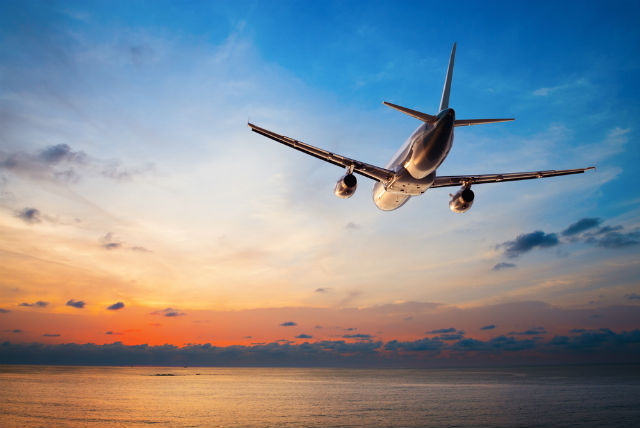 3. Never take your things for granted.
This is something I admit I'm sometimes guilty of, complacency and a bit of naïveté, thinking: "Who would steal from me? I'm just a small-town girl from a small country." But my only encounter with a pickpocket was under the Eiffel Tower in Paris, and the one time my bag was almost stolen was in Belgium, one of the richest countries in the world. Thieves, like beggars, aren't choosers; if you give them the opportunity, they will grab it.
It's so much easier to think the best of people, to believe they will never steal from you or put stuff in your bags that shouldn't be there. And yet it happens…and could have dire consequences.
4. Never accept bags from strangers.
In foreign airports, especially, you might meet kababayans who have gone over their baggage limits and request you to pass off one of their bags as yours. Don't do it. You don't know what those bags contain. Politely but firmly decline.
It's good to be kind; it's better to be safe, especially when you're traveling. If they start muttering about how arte you are, ignore them. Let them hate you; all the love in the world won't save you if those bags happen to contain illegal substances.
And even if those bags contain nothing but Godiva chocolate bars, excess baggage is an avoidable problem, and it shouldn't be YOUR problem; YOU shouldn't have to take the risk. 
In light of recent events, it's probably not a good idea to accept bags from neighbors or "friends" either, not unless you've gone through every inch of it with a fine-toothed comb and a sharp-nosed sniffer dog.
Unfortunately, I'm referring to a real-life case: Mary Jane Veloso, the Filipina who was sentenced to death in Indonesia for transporting heroin in the lining of a suitcase that she says had been given to her by a neighbor, someone she knew and trusted. It's a case that will haunt us Filipinos for many years to come because we, as a society, failed her and her children on so many levels.
The one thing we can do, moving forward, is to make sure that something like this doesn't happen again. Share these tips with people you know; you might just save a life. – Rappler.com
Gaya is a travel blogger from Cebu whose background in psychology and medicine has taken a backseat to her passion for writing and traveling. Her main occupation is spamming her friends' Facebook feeds with travel articles she's published in her blog Small-Town Girls, Midnight Trains, but for bread and butter she takes on writing and healthcare-related projects from home. Her bucket list includes taking her family to Rome, seeing the northern lights from the Scottish highlands, and walking the Camino de Santiago.
Photo via Artens/Shutterstock. Photo of airplane via Iryna Rasko/Shutterstock